Nobody likes a botch. Sure, sometimes they can be funny, but when it comes to high-risk maneuvers like Moonsaults or Shooting Star Presses, slip-ups are the last thing anyone wants to see. As much as we hate them, though, we have to come to terms with the fact that they're inevitable. No wrestler can go their entire career without at least some minor mess-ups. What matters most is a wrestler's, or a promotion's ability to handle and recover from it. For example, turning them into storylines or lighthearted jokes that fully recover the wrestler's reputation and restore trust in them.
Here, I'd like to look at two unfortunate botches by Christopher Daniels and Matt Sydal, and appreciate AEW's handling of the situations.

Christopher Daniels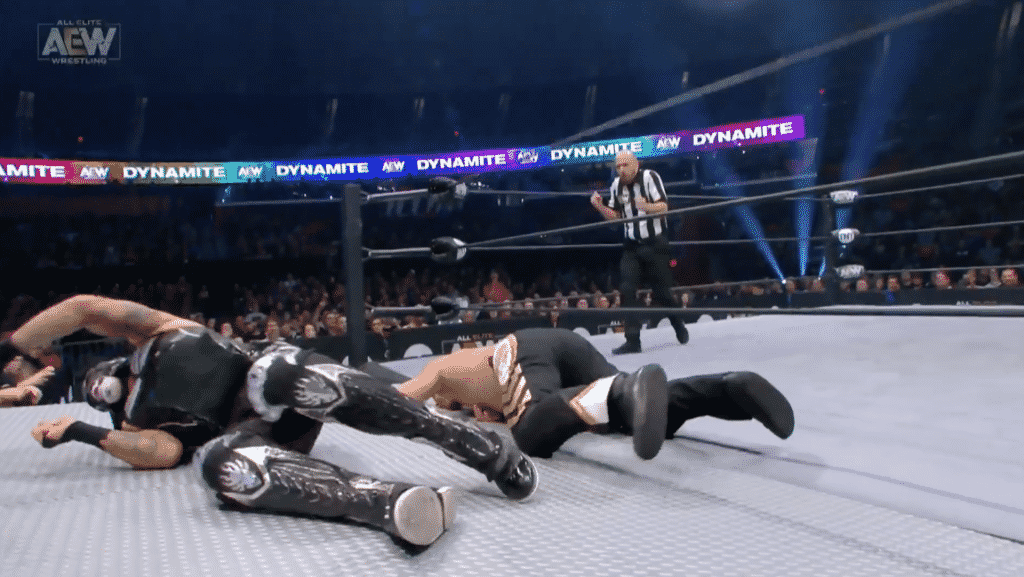 A major botch in AEW happened during a singles match between Christopher Daniels and Pentagon Jr on Dynamite. Pentagon was on the ramp outside the ring, and CD went for his signature Arabian moonsault. He didn't get his legs quite high enough, and ungracefully collapsed onto the ramp besides Pentagon. Now, CD has been wrestling longer than I've been on this Earth. There's no doubt that he's an amazing, consistent worker. His failed moonsault is nothing compared to the years' worth of incredible matches and spots. However, this slip-up would really impact his run in AEW for the rest of 2019 and into 2020, but it did so in a positive way.
With the amount of self-doubt that came into CD's mind, he became an easy target for the Dark Order. They started going after CD, promising him that he could be great if he gave up on his SCU teammates and joined the Dark Order. Though I don't think this was intentional, CD's storyline and the possibility that he would actually join Dark Order was legitimized by the fact that he was unable to win the tag belts due to injury. Keeping that in mind, audiences had to wonder if CD's confidence had been wavering for a while. In that sense, the botch almost enriched CD's storyline. How many times can that be said?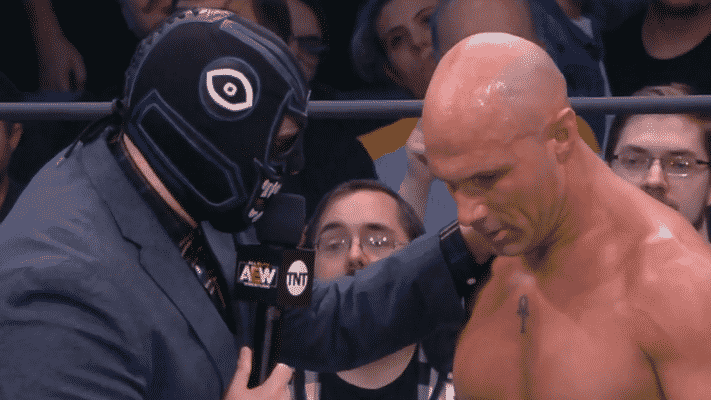 After weeks of manipulation by the Dark Order – and mockery from Pentagon Jr -audiences no longer knew where CD stood. This, coupled with the increased speculation on the identity of the Dark Order's Exalted One, really raised questions on CD's loyalty to SCU as some started to believe that he was the Exalted One all along.

All the questions and doubt surrounding Christopher Daniels' allegiance came to a head when Evil Uno confronted CD in the ring on Dynamite. Uno insisted that no one else believed in CD like the Dark Order did, and offered him a mask. CD crushed all doubts of his loyalty as he threw the mask back in Uno's face. Frankie Kazarian, Scorpio Sky and the Young Bucks soon came in to assist their friend in what devolved into a messy ten-man brawl. Then, CD did what AEW fans were hoping to see him do for weeks; he jumped to the rope and hit a moonsault on a member of Dark Order, his tormentors.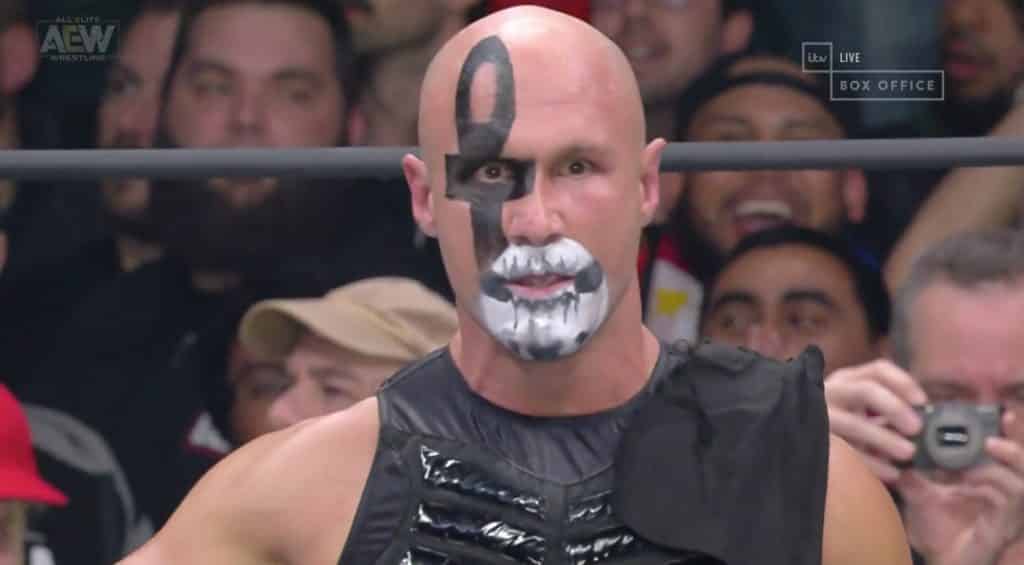 It's weird to think about, but this storyline may not have even happened if Christopher Daniels didn't mess up that moonsault against Pentagon Jr. What could've just been a stand alone, embarrassing moment on Dynamite turned into a long term, intriguing storyline that really helped the audience feel connected to CD and to appreciate his devotion to wrestling.
Matt Sydal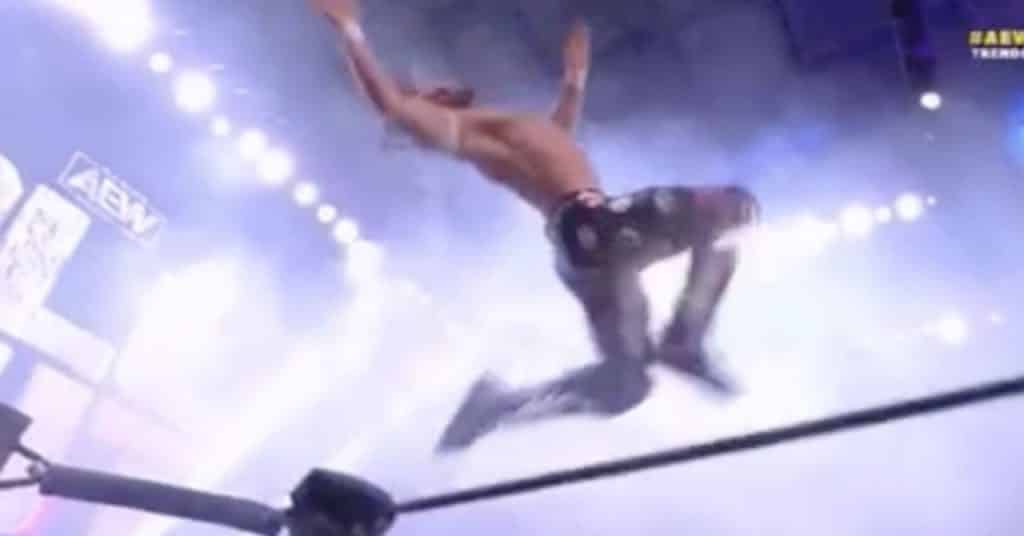 One of the most recent (and in my opinion, saddest) botches in AEW was Matt Sydal's attempted Shooting Star Press at the All Out Casino Battle Royale. It was a scary moment that fortunately everyone walked away from uninjured. Still, it was kind of heartbreaking that Matt Sydal's first spot in AEW turned out the way it did. Luckily, though, AEW treated its fans to a lighthearted storyline on Being the Elite provided a kayfabe explanation for the botch (and gave a pathway to a potential feud).
Nakazawa asked the Elite where he was going to be placed in the Casino Battle Royale. The Elite, quite rudely, laughed him off. After Nakazawa asked if he could be in the Joker's spot, the Elite scoffed and revealed that Matt Sydal, Mr. Shooting Star Press himself, was already slated for that spot. Nakazawa, in a devious plot of sabotage, poured his signature baby oil onto the top rope in the very corner where Matt Sydal would slip on that night.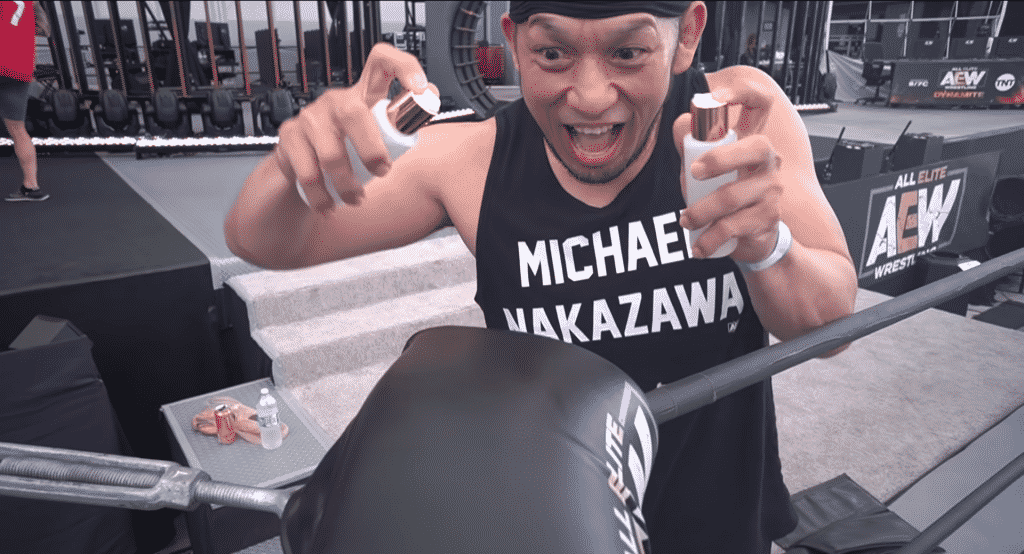 After bragging to the Elite about what he did, Nakazawa is made to go apologize to Sydal (who, judging from his BTE appearance, is an absolute sweetheart). The segment ends with Nakazawa running away from Sydal, who's putting on his best angry face for the camera.
What I appreciated even more than the laughs and the potential of a Nakazawa vs Sydal singles match was being able to see Sydal involved in the bit, and clearly having a laugh about the whole thing. It's nice to know that he's recovered well, not only physically, but mentally. I'm happy AEW took an upsetting situation and got some fun out of it.
Conclusion
Botches happen. They can be disappointing, confusing, scary, and sometimes all three at once. The most important thing in regards to slip-ups in the ring is that everyone involved is okay, and then hopefully they can carry on performing. AEW deserves a lot of credit for their ability to laugh at themselves, and accept that everyone on the roster is indeed human (or alien, or dinosaur, or zombie), and will therefore inevitably make mistakes. They go beyond just recovering from botches, though. For Christopher Daniels, a messed up moonsault turned into a long term storyline and some really memorable, victorious moments. So far, Matt Sydal's been given a fun, lighthearted BTE storyline.
In a genius way of finishing their story, Matt Sydal and Michael Nakazawa were booked in a grudge match on AEW Dark. During the match, Nakzawa covered the same turnbuckle in baby oil, attempting to thwart Sydal once again. While Sydal was keyed into Nakazawa's shenanigans, wiping the oil off the turnbuckle for his shooting star press, they still called back to the botch with him slipping off the second rope instead. However, Matt Sydal still reigned victorious in the end, finally able to put his botch behind him, as he can now look forward to showing the fans of AEW why he's called Mr. Shooting Star Press.