It's often been said necessity is the mother of invention. Having to think fast when you've found yourself in a bind can sometimes yield incredible results. All Japan Pro Wrestling found itself in just such a situation while preparing for their annual CHAMPIONS NIGHT show. With reigning Triple Crown Champion, Suwama, forced to vacate the title due to testing positive for COVID-19, 2021 Champion Carnival winner, Jake Lee was now left without an opponent.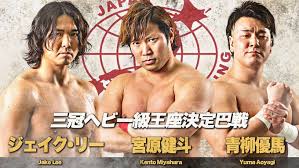 Prior to the CHAMPION'S NIGHT SHOW, a press conference was held to announce that AJPW had reached a decision. The new main event would see Jake Lee, Kento Miyahara, and Yuma Aoyagi in a triple threat mini tournament where the first to win two consecutive matches would be the new Triple Crown Champion. A lottery would be held to decide the order of the matches.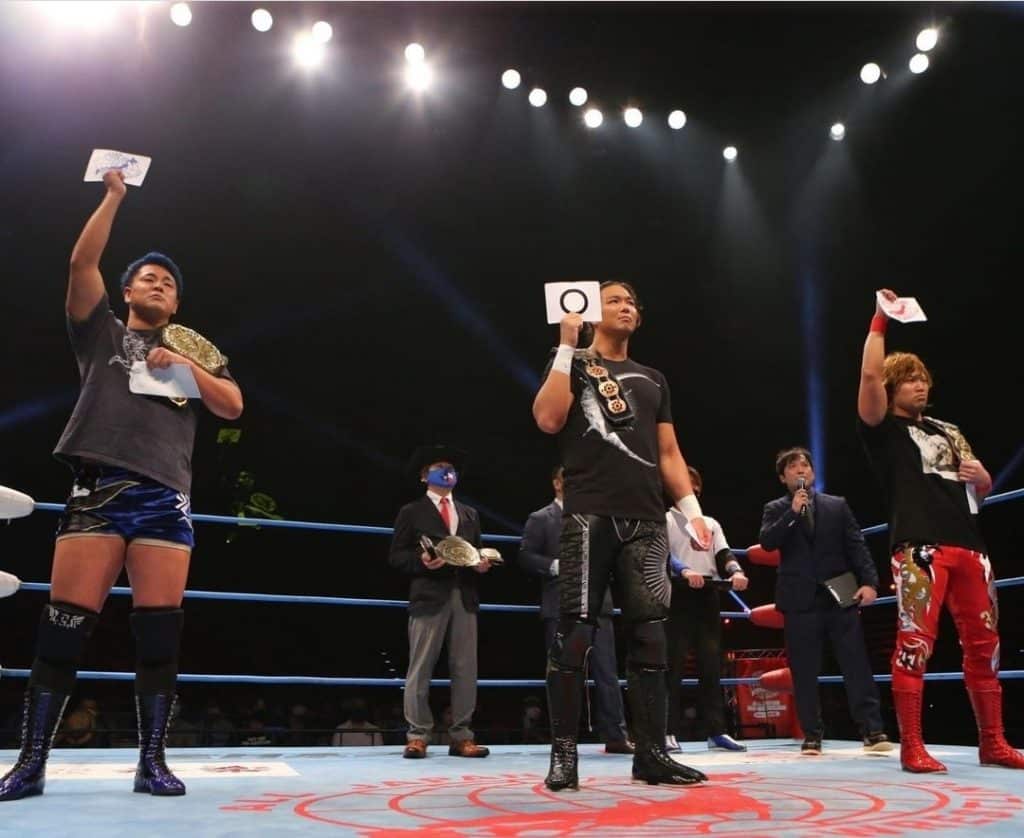 When it finally came time for the main event of the show, all three men truly rose to the occasion. Miyahara brought his A Game as always. Aoyagi made the most of this opportunity to prove himself, and Jake Lee finally got his crowning moment. Each walked out to the ring carrying one of the original Triple Crown Championship belts.
The first match would see Miyahara get the first pinfall in his match against Yuma Aoyagi. In the second match, Miyahara would continue to give it everything he had but ultimately fall to Jake Lee. The third and final match would come down to Lee and Aoyagi. Despite putting up one hell of a fight, Aoyagi was also defeated by the leader of Total Eclipse.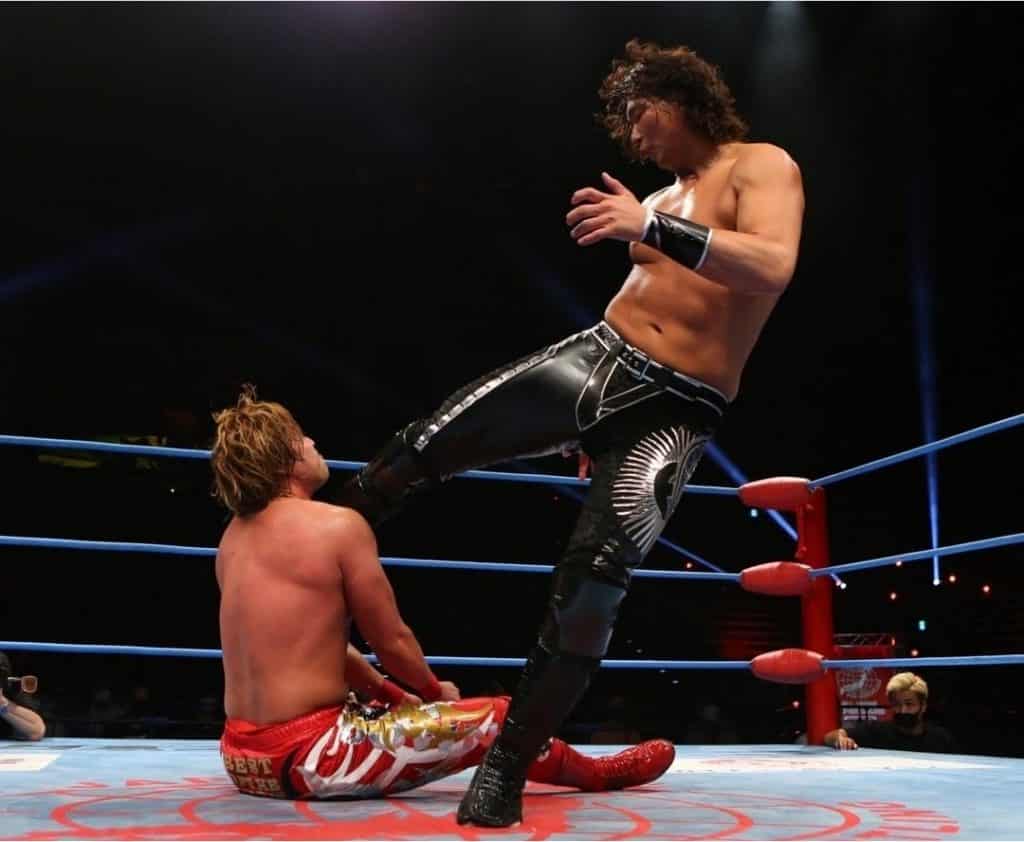 In the end, Jake Lee would get his crowning moment in the most satisfying way possible, given the circumstances. The road to this moment may have been fraught with challenges, but the payoff turned out to be well worth the wait. Through delays and changes he handled it beautifully, and came into the CHAMPION'S NIGHT main event focused and ready to win.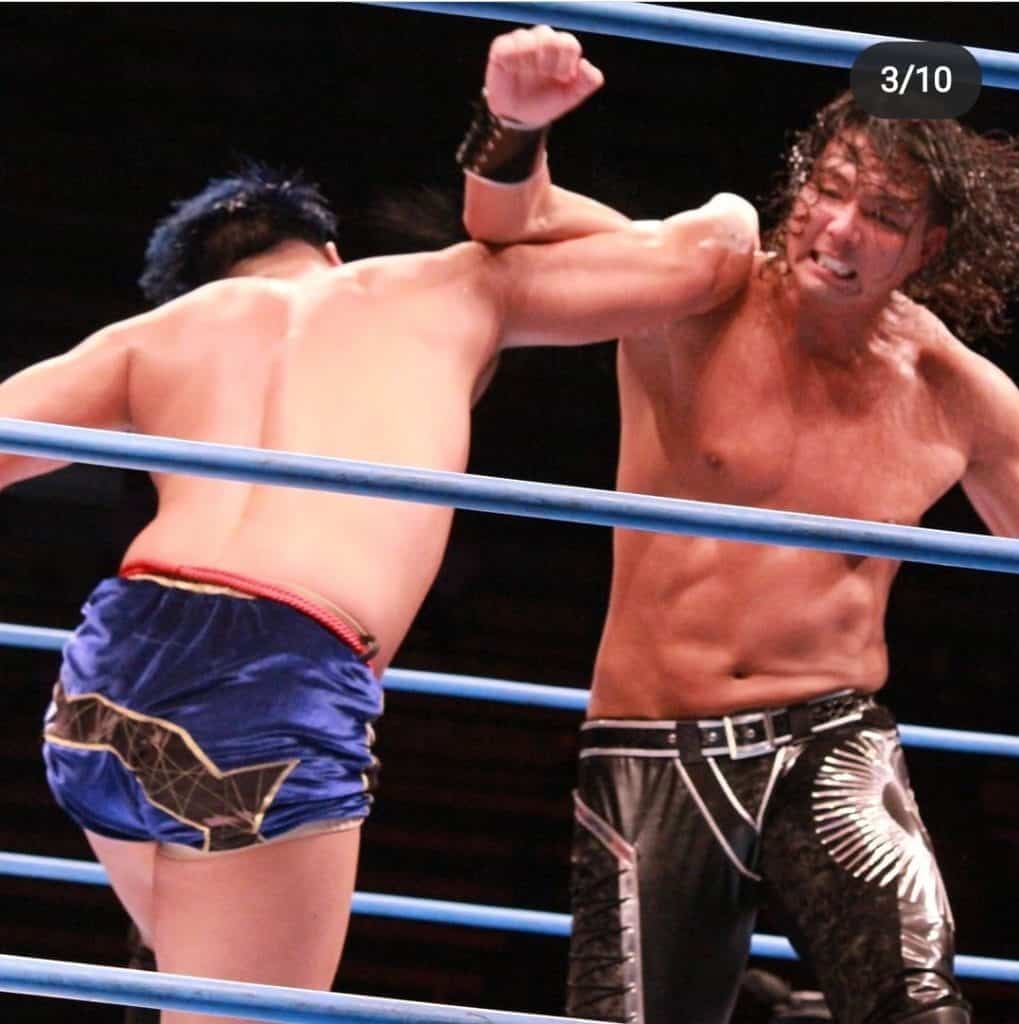 As All Japan Pro Wrestling looks toward the future, the promotion now seems fully prepared to hedge its bets on its new champion. Over the past few years, Jake Lee has proven that he's always had the potential to become one of All Japan's most bankable stars. That potential has now been delivered upon. Even though the general feeling going into the CHAMPION'S NIGHT main event was that Lee was going to win, that part didn't necessarily matter. The more important thing was the overall quality of the main event. AJPW is striking while the iron is hot, and the sky is truly the limit for Jake Lee.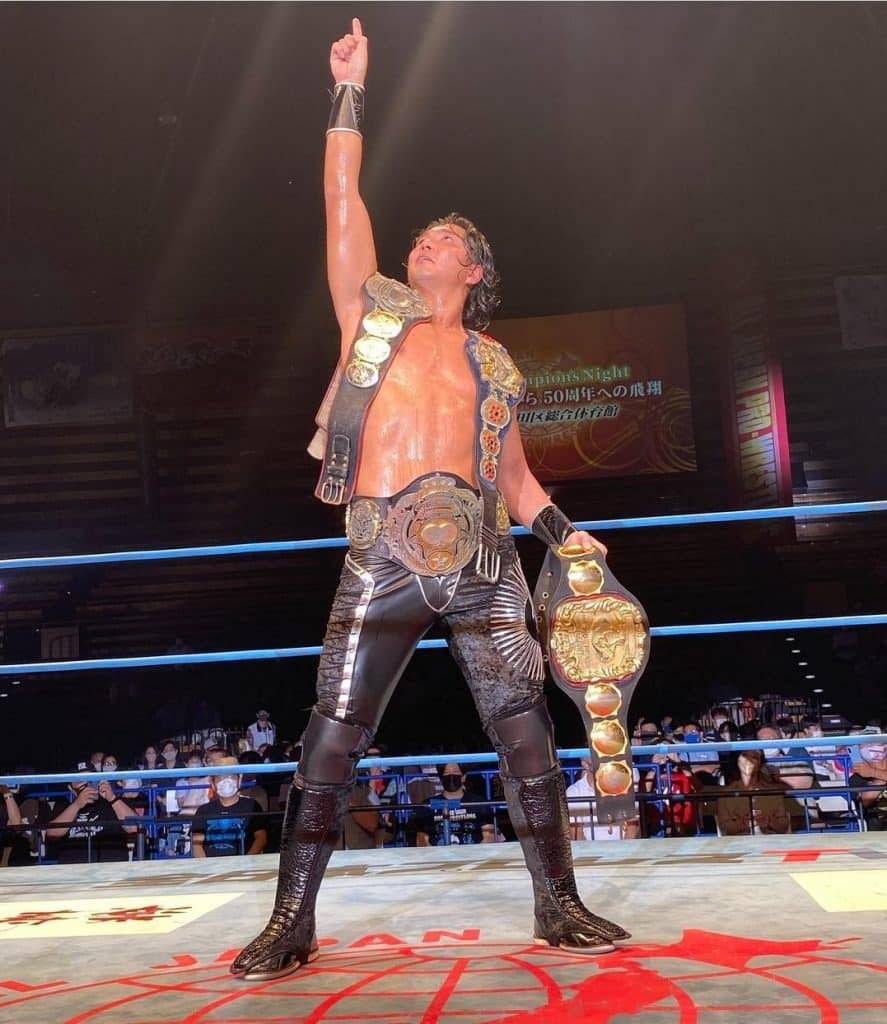 This triple threat mini tournament was a great showcase for three of All Japan's finest, as well as a big step in the company embracing its future. The groundwork is being laid for a bright future for AJPW that Jake Lee will play a vital role in. Kento Miyahara and Yuma Aoyagi will also be integral to that future. All three of these talented men will continue to shine on pretty big stages as their careers keep progressing. In Jake Lee's case in particular, it's going to be very interesting to see how he fairs as he continues to walk the champion's road.