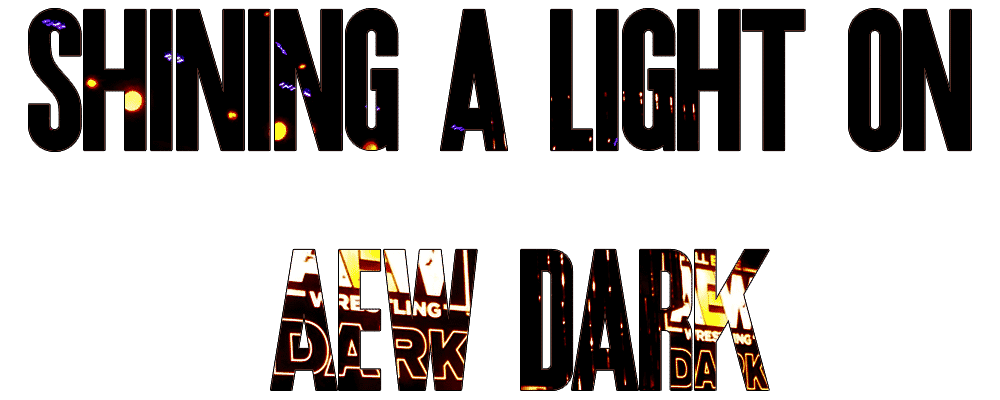 Shortly after the premiere of AEW Dynamite, AEW began airing AEW Dark – an additional hour of programming to help familiarize fans with some of the newer talent. The show has evolved from having segments with Tony Schiavone giving us a run down of AEW's programming from the 'control center', to now focusing almost entirely on bell to bell action. For fans of AEW Dark, they've been given the opportunity to see a number of talent get their start in AEW early. From the undeniable brute powerhouse Will Hobbs, to the high flying tandem of Top Flight, we've seen a number of superstars make their mark on AEW Dark.

AEW Dark has become a platform to showcase current contracted stars while simultaneously promoting new potential signees. It has drawn some criticism for the number of matchups that occur per show with the show growing to now feature more than 12+ matches per weekly episode. While it is a lot to consume, it gives so many talents an opportunity they may not otherwise have. Tony Khan has utlized AEW Dark to provide opportunities for local and national independent wrestlers, talent scouting and tryouts, as well as putting together matches that could potentially build to storylines on the flagship Dynamite.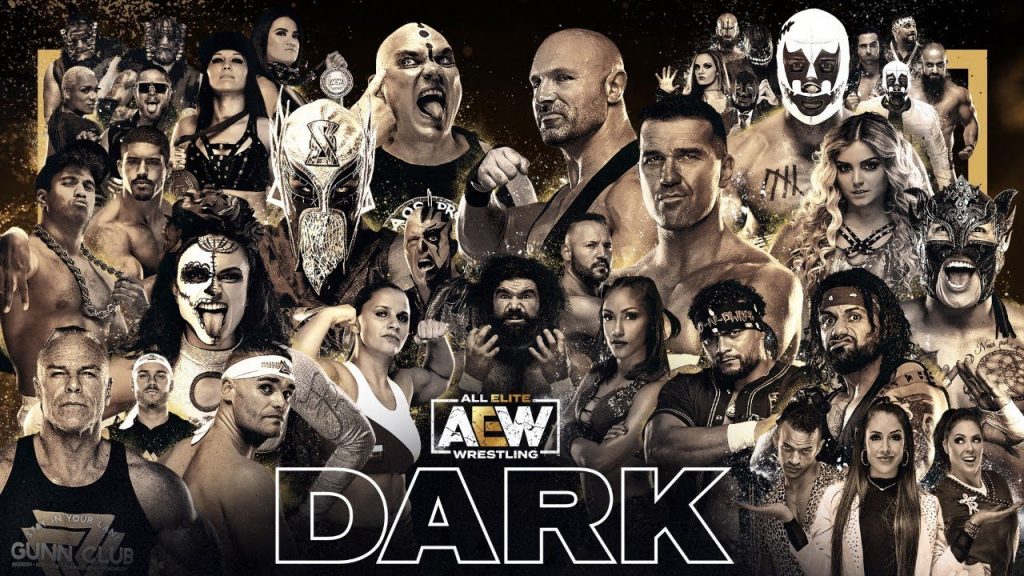 With this column, I hope to highlight superstars who are currently standing out for their work on AEW Dark and 'Shine a Light' on them and their career up to this point. With so many independent talents getting a spotlight on Dark, or embarking on new careers with AEW, this is an opportunity to expand on what we see every Tuesday night.
This week we will be shining a light on someone who has recently gained some traction on wrestling twitter. Following his AEW Dynamite debut performance against Jon Moxley, many fans on social media took notice to the build of Nick Comoroto. While his match up with Jon Moxley on the January 20th episode of Dynamite was his debut on AEW Television, he had previously been showcased on Dark a number of times. Having had matches with the likes of Darby Allin, Will Hobbs, Jungle Boy and more, Comoroto is slowly becoming one of the more recognizable faces on AEW's Tuesday night show.
Comoroto grew up a pro wrestling fan and knew early on he had intentions to become a professional wrestler. He, like many others, became infatuated with the product by way of the Attitude Era and cites Kane as one of his favorite superstars growing up. An athlete from a young age, Comoroto became an amateur wrestler and went to Gloucester County College as an All American Heavyweight.

While wrestling for college, his coaches knew of his desire to become a pro wrestler and informed him of the Monster Factory pro wrestling school previously owned by Larry Sharpe. This was all the information he needed as Comoroto got his start in professional wrestling in 2012, training at the Monster Factory Pro Wrestling school in his home state of New Jersey. He began training under local wrestler and head coach Danny Cage, as Cage had purchased the Monster Factory from Larry Sharpe in 2011.
During his time at the Monster Factory, Comoroto had the pleasure of working with a number of great coaches that Danny Cage would bring in for seminars. Superstars like Punishment Martinez and QT Marshall had a hand in helping train Comoroto. He also had the pleasure of working and training with notable names such as Bill DeMott and the Blue Meanie by way of Monster Factory training camps.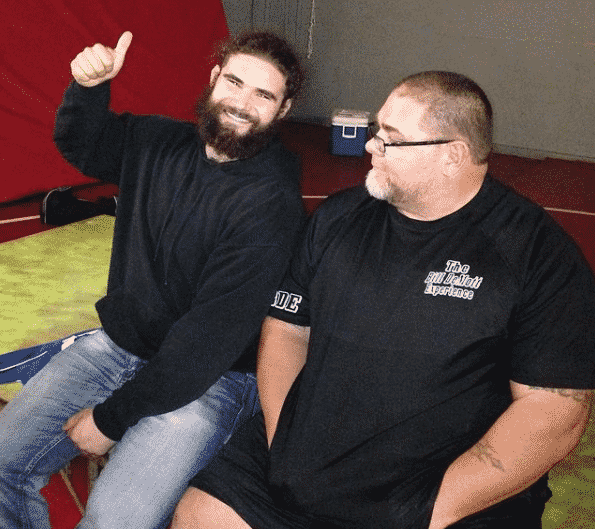 Comoroto's first match would come by way of victory over fellow Monster Factory student Leon St. Giovanni. While training, Comoroto would begin appearing for the Old Time Wrestling promotion where he would eventually become a two time OTW Tag Team Champion and would win the OTW Classic Championship. While wrestling and training at the Monster Factory, Comoroto would face a number of notable talents, including QT Marshall, Damian Sandow, and Matt Riddle. Comoroto would also become a three time Monster Factory Pro Wrestling Tag Team Champion, and MFPW Heavyweight Champion, after defeating Clutch Adams and Matt Riddle in a triple threat for the championship.
While a majority of Comoroto's work came at the Monster Factory, he also made a couple of stints in some other notable independent companies. Comoroto made an appearance for Combat Zone Wrestling in 2016 at the CZW Dojo wars event, coming up short in a match with Zachary Wentz. In 2017, Comoroto would begin appearing for Ring of Honor on a limited basis, competing in a few 'Future of Honor' matches. During this year, he would also work with Evolve Pro Wrestling as the role of "The Dirty Gatekeeper", losing to Thomas Sharp.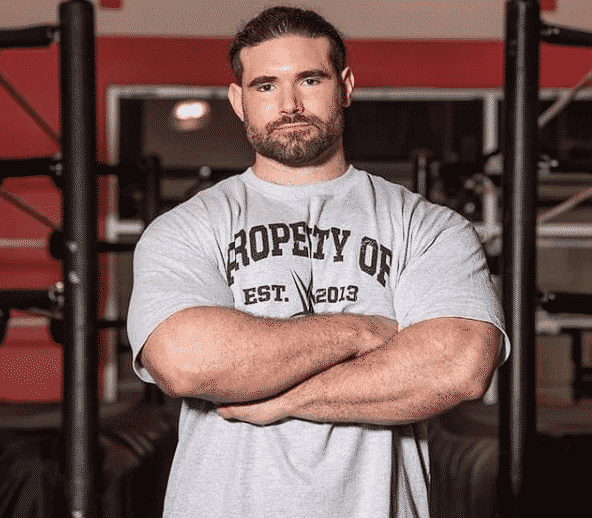 Following a strong run on the indies and with the Monster Factory Comoroto, Jerry Briscoe took notice of him and invited him for a WWE tryout. This WWE tryout would land Comoroto a job within the company, under the slightly altered ring name Nick Ogarelli, training with the NXT brand. During his time with NXT Comoroto would not get a chance to appear on TV, only working local Florida house shows.

Comoroto would often work as a tag team competitor during his stint in NXT, primarily tagging with Rik Bugez, but also teaming with a number of other partners including Cal Bloom and Babatunde. Unfortunately, Comoroto would be released from his WWE contract before being able to appear on NXT Television due to a slew of cuts WWE made to the roster as a result of the Coronavirus pandemic.
Following his release from NXT in April of 2020, Comoroto would return to the wrestling ring on AEW's Dark programming in losing fashion to Darby Allin. The release of Comoroto could prove to be a massive loss for NXT and an amazing acquisition for AEW, as a number of fans have already begun making comparisons to Bruiser Brodie and many seem to have great belief in the rising superstar.

Recently, the talent have taken notice, as former trainer and current members of the Nightmare Collective, QT Marshall and Dustin Rhodes, were seen scouting Comoroto's match against Jon Moxley on Dynamite a few weeks ago. Since then, Comoroto has begun teaming with The Natural Nightmares and picking up consecutive victories on Dark in six man tag matches with QT and Dustin.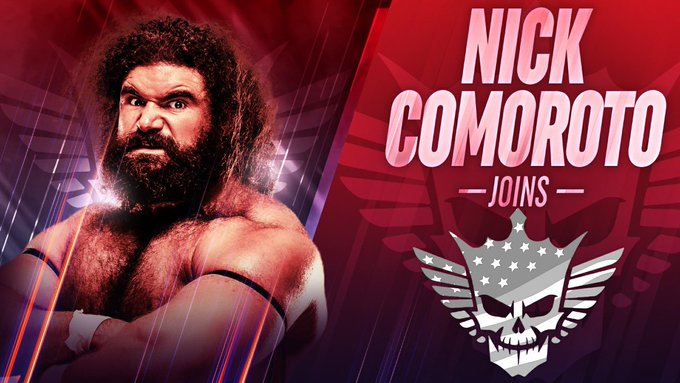 Following his successful run alongside The Natural Nightmares, it has recently been announced that Comoroto has been brought into the fold. On Monday February 8th, AEW EVP and leader of the Nightmare Family, Cody Rhodes, tweeted an announcement welcoming Comoroto to The Nightmare Family. Comoroto joins Lee Johnson, Aaron Solo and Austin Gunn as superstars to join The Nightmare Family following impressive showings on AEW Dark.