On 5 November 2017, NJPW held its annual, pre-Wrestle Kingdom, PPV caliber show, Power Struggle. At this show, Hiroshi Tanahashi defended the IWGP Intercontinental Championship in the main event against Kota Ibushi. Tanahashi would come out successful, but his night was far from over. Following his traditional post main event promo, the final video of a series of cryptic videos began. This video revealed the return, from excursion, of Jay White. White returned to challenge The Ace of NJPW, Hiroshi Tanahashi, to a match in the Tokyo Dome at Wrestle Kingdom 12.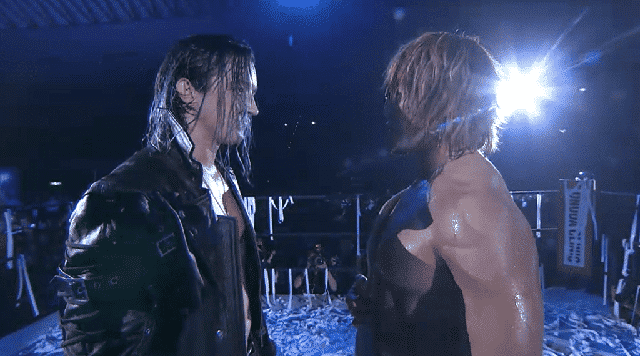 This unexpected debut against the Ace of the company seemed, at the time, a very perplexing use of Tanahashi in the Dome. After all, it wasn't often that a young lion would return from excursion to immediately challenge The Ace. Some laughed it off, some were confused, and some went with it. Jay White would go on to have a good match with Tanahashi, but something always felt off. White still had a lot to prove upon his return to NJPW, especially if he was looking to face stars like Hiroshi Tanahashi.
The New Beginning
Jay White, the night after his loss to Tanahashi, would be given an invite into Bullet Club by Kenny Omega. He would tease joining, but, ultimately and emphatically, he would refuse with a BladeRunner to Omega. The unpredictability of "The Switchblade" had just begun and was far from over.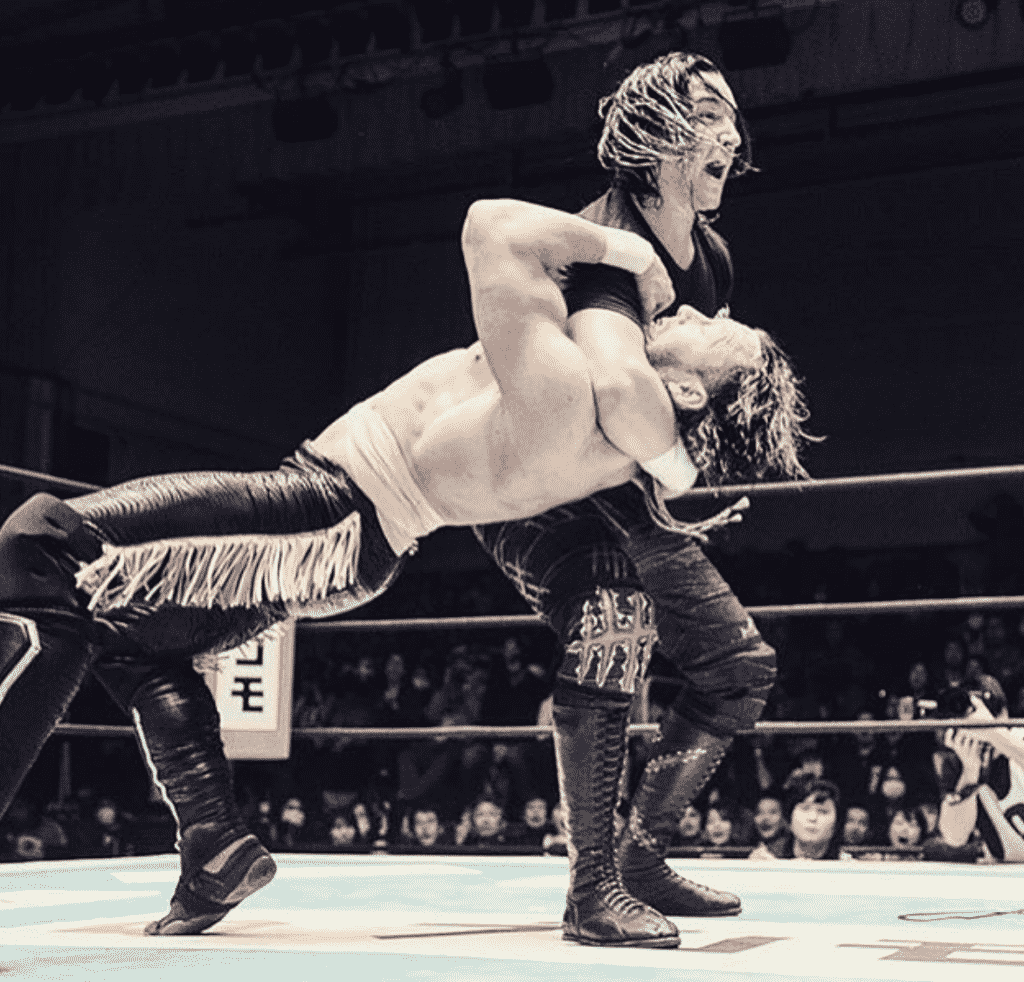 The next day, during a press conference, Jay White would be given another invite into a faction; he was invited into Chaos by Kazuchika Okada, the reigning IWGP Heavyweight Champion. Jay White would join, but not before making his intentions known. This was not about factions or teammates. He wanted the Heavyweight belt, and warned Okada he would one day go after it. Eventually…
The Rise of the Switchblade of 2018
Later on in the same month, Jay White would challenge and defeat Kenny Omega for the IWGP United States Championship, becoming the second man to ever hold the title. White would go on to have good matches, but his affiliation with Chaos and the impact of how new he was still hindered him. He was a pure heel, but in a babyface faction. White would defend the title against men such as Hangman Page and David Finlay before dropping it to Juice Robinson in the Cow Palace in July 2018. That match with Juice Robinson was one that defined character, not just for White, but the new champion as well. Jay White's heel work made Robinson's babyface run legit. Just goes to show that a wrestler can cement themselves as a heel just by simply knocking over Jim Ross.
The G1 Climax 28 was the true beginning of the rise of Jay White. White's first two opponents in the tournament were Kazuchika Okada and Hiroshi Tanahashi. To the shock of a majority of the NJPW viewers, Jay White would defeat both men. These wins would eventually cement and give support to the gravitas of Jay White's arc and the future work he would bring to the promotion.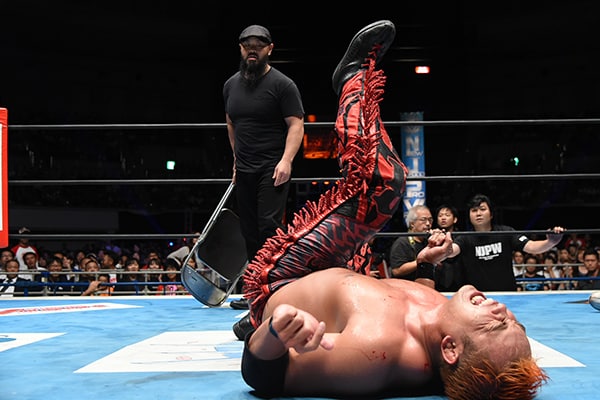 The Bullet of the Turn
On 23 September 2018, following a successful defense of the Right to Challenge contract by Hiroshi Tanahashi over Kazuchika Okada, Jay White would make an attack on Okada. Gedo, Okada's long time friend, entered the ring and looked to try and overwhelm White, but this was not to be the case. Gedo would shockingly attack Okada in the back with a steel chair and align himself with Jay White.
Just weeks later, at King of Pro Wrestling, Jay White would challenge Hiroshi Tanahashi for his Right to Challenge contract. White would be unsuccessful, but neither man's night would be over. White attacked Tanahashi following the match, but Okada would come out to help. Bullet Club's Guerrillas of Destiny, Tama Tonga and Tanga Loa, along with Bad Luck Fale, come out looking like they would help Okada. In the end, these Bullet Club members, along with Gedo, Jado, and Taiji Ishimori, would team up to attack both Okada and Tanahashi. This segment declared Gedo, Jado, and Jay White as official members of the Bullet Club, with Jay White as the new leader.
This proved Jay White as a made man. Not only was he alongside top gaijin faction Bullet Club, he had the NJPW booker at his side. A shock to the system indeed, and a great show of trust from the company. It was here that he knew he could, he had the power to rule ranks. Eventually, he would also prove his worth & his power with the biggest win of his career.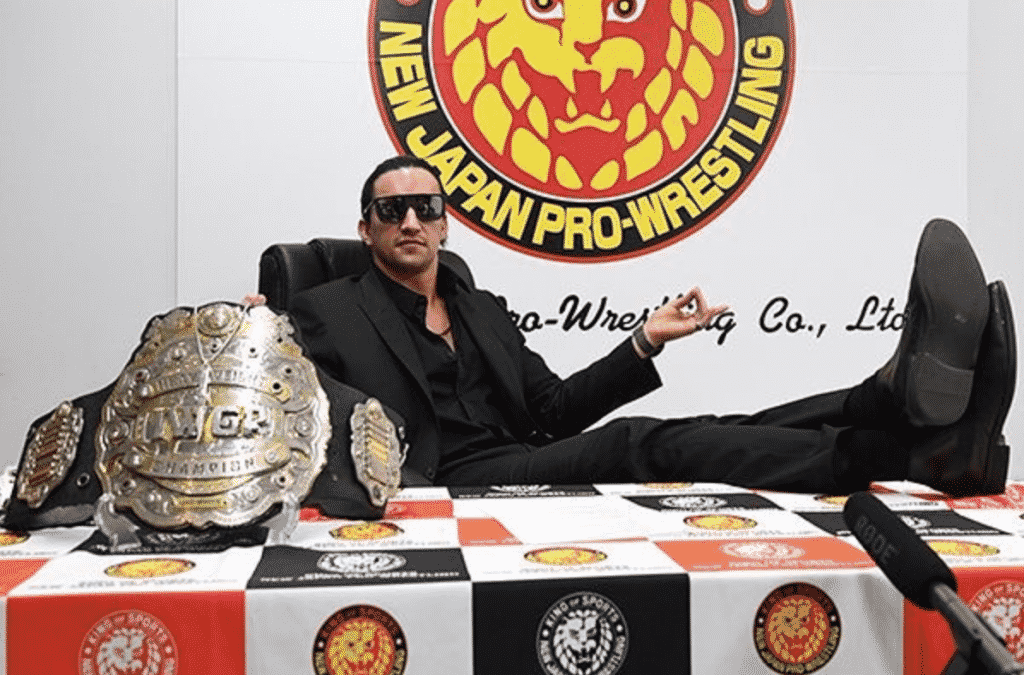 2019 & the Rise to the Top
Jay White's next big match was set. At Wrestle Kingdom 13, Jay White would go one-on-one with Kazuchika Okada. Leader of the Bullet Club vs leader of Chaos, only this time, rather than in a tournament match, this was a special singles match in the Tokyo Dome. In yet another shock to the fans, Jay White would once again beat Kazuchika Okada – Okada's first loss in the Dome in four years.
This still was not the peak of Jay White's year. Later on, in January 2019, Jay White would make his first challenge of the IWGP Heavyweight Championship against recently new champion, and a man White had become familiar with, Hiroshi Tanahashi. Once again, Jay White pulled off the win, and he won his first IWGP Heavyweight Championship at the age of 26.
Jay White has only been back from excursion, by this point, for just over a year and has already become United States and Heavyweight Champion. Not only that, but Jay White has the honor of saying that he has beaten Kenny Omega, Hiroshi Tanahashi, and Kazuchika Okada, all in the same calendar year. He would add two more big names to that list of wins, but we will get to that in due course.
Jay White would not be champion for long. In April 2019, White made history with Kazuchika Okada as they main evented Madison Square Garden for the IWGP Heavyweight Championship. White would be unsuccessful, but unlike in other companies, losing the belt did not put Jay White back in the slightest.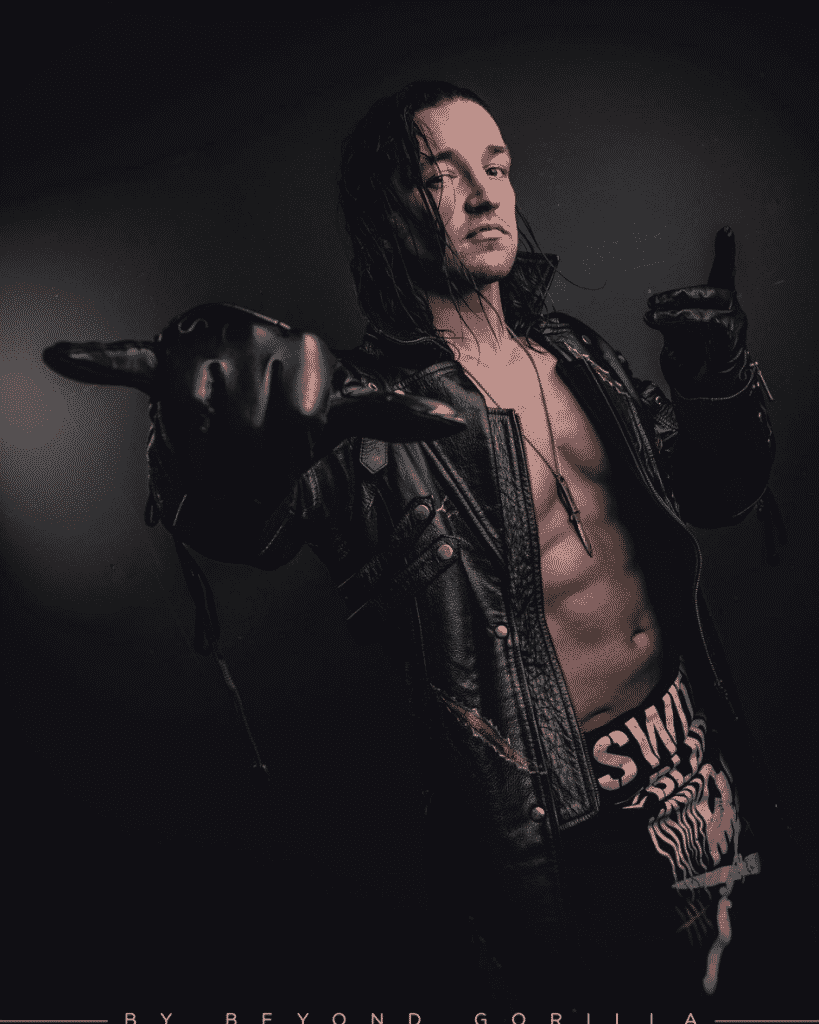 Post-World Title Road
At the Best of Super Junior finals, White would have another singles match against Hiroshi Tanahashi. Not many will believe this, but Jay White won again – in convincing fashion, no less. That is now three wins against the Ace of NJPW. If fans were not convinced Jay White was a huge star by this point, then they especially would be by the end of the summer.
Jay White would enter the G1 Climax for a second time in the summer of 2019. The beginning of his run in the tournament was not a great one. White lost his first three contests in a row; all of his opponents being members of Chaos – Tomohiro Ishii, Hirooki Goto, and Toru Yano. Rocky Romero, another Chaos member, poked fun at the turncoat for being down 0-3. White, however, would leave the ring telling Romero & the rest of commentary that he would win his next six contests. Surely, he wouldn't…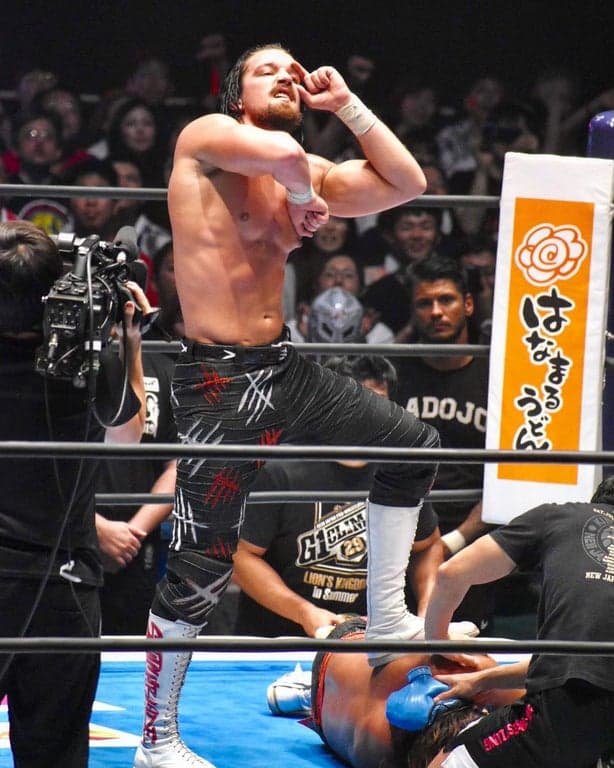 A Wrestler Doing Exactly What He Said He'll Do
Slowly, but surely, he started to prove his statement correct. Jay White went on to beat Taichi, Shingo Takagi, Jon Moxley, Jeff Cobb, & Juice Robinson. The best part of this is that White said he was going to do something, and surprising to many wrestling fans, he was actually doing it.
White's next match was against Tetsuya Naito to determine the B block finalist. Many, at this point, were thinking it was Tetsuya Naito's time, and were ready to see him win & face Kota Ibushi in the finals. But alas, Jay White pulled out the last part of his statement to Romero and beat his sixth opponent to go to the finals. With that, Jay White became the first gaijin (foreigner) since Kenny Omega to make it to the G1 Climax finals.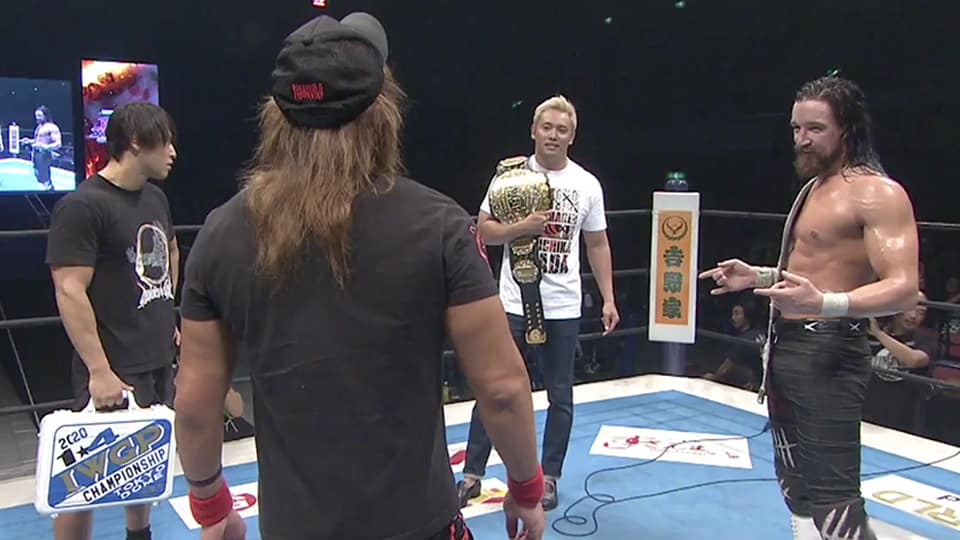 The Road to Wrestle Kingdom 14
Although Jay White went on to complete his mission statement and win his six matches in a row, he was unsuccessful in the finals against Kota Ibushi. However, due to beating Tetsuya Naito, White was granted a shot at the IWGP Intercontinental Championship. In yet another surprising turnout, White was successful and won his first Intercontinental title.
Winning the title now had Jay White wrapped up in a four man story. He joined Kota Ibushi, Kazuchika Okada, and Tetsuya Naito in the Double Gold Dash. In this, both White & Okada would defend their titles against Naito & Ibushi respectively on night one of Wrestle Kingdom. Then, on night two, the men who did not walk out with titles would go one on one, while the ones who did would have a match for both titles. White would be unsuccessful on night one, dropping the belt back to Naito, but would go to night two and defeat Kota Ibushi.
The Reboot of 2020
Not long after Wrestle Kingdom 14 came the shutdown of NJPW due to the global COVID-19 pandemic. The 30th annual G1 Climax in the fall of 2020 would be the next appearance of Jay White. But to the surprise of very few, this did not hinder Jay White's momentum. He would go on to get yet more wins against both Kota Ibushi and Kazuchika Okada. Jay White claimed, following these wins, that NJPW was still on its way into his "New Era," and that this tournament would be known as the "Jay1."
And it almost was. Jay White was one win away from moving onto the finals, but fell short in his match against Tomohiro Ishii. This opened the door for Kota Ibushi to win the block, before winning the G1 Climax for a second year in a row. Jay White looked to be done and out of the main event picture…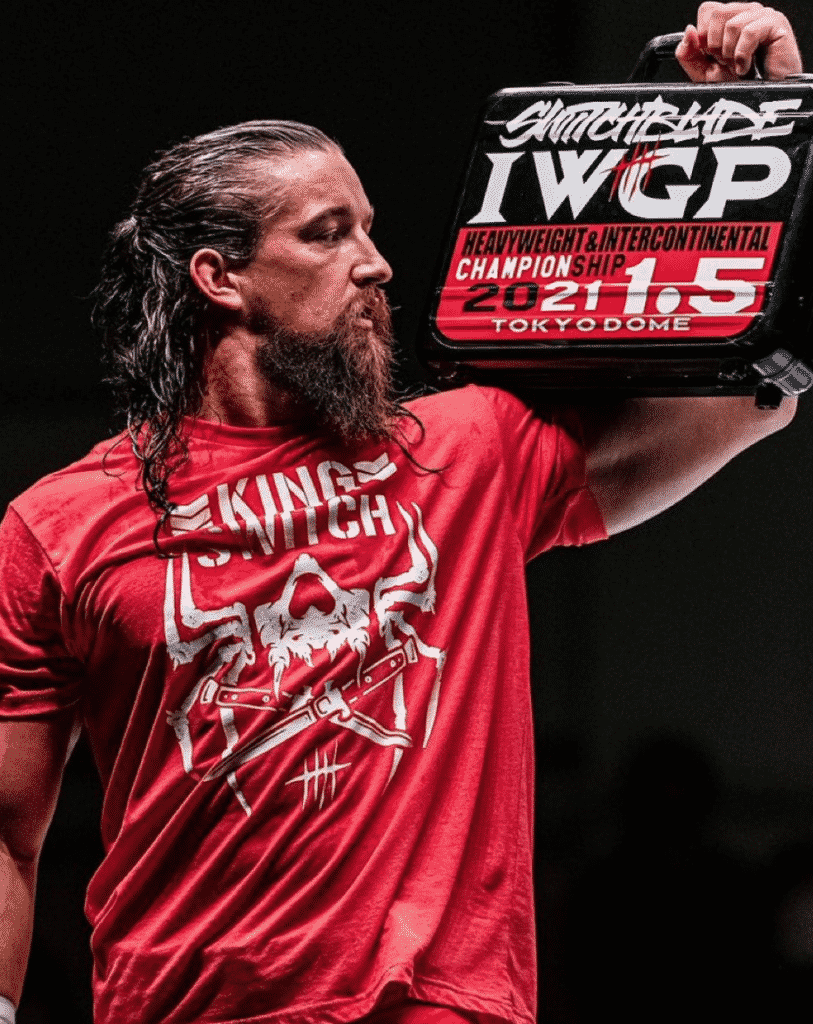 Making History in the Fall
But once again, he came back with another shock to the world. Jay White challenged the G1 winner, Kota Ibushi, for his Right to Challenge contract due to beating Ibushi in the G1. For the first time in NJPW history, the contract would change hands. White snuck his way through to a win and won the contract. Doing this, White had the power to decide when he wanted to challenge for the double IWGP Championship at the two-night Wrestle Kingdom 15 event.
With this power, White announced that he would challenge the double champion (IWGP Heavyweight & IWGP Intercontinental Champion) on night two. Along with this, he would take night one of Wrestle Kingdom off. Jay White had the advantage, and he knew it. Not long after this, Tetsuya Naito, the reigning double champion, announced he would defend his titles on night one against Kota Ibushi. This set the tone for exactly what Jay White was doing. He wanted Ibushi & Naito to wear each other out, then easily pick up the scraps on night two. His plan was fool proof.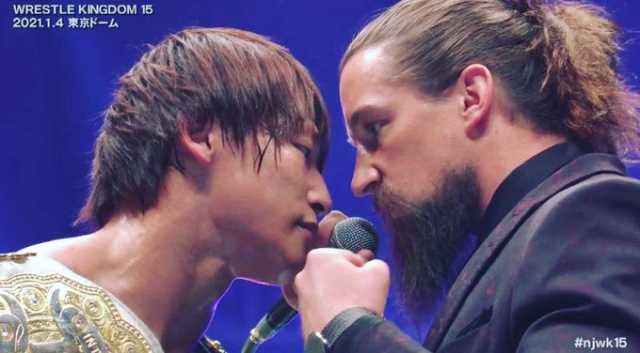 Wrestle Kingdom 15
Kota Ibushi defeated Tetsuya Naito on night one of Wrestle Kingdom 15. Following his historic win, Jay White came out and made known that Ibushi's time as double champion was short. This was the fear of the fanbase: Ibushi wins the titles, but could only hold the belts for one night. Ibushi & White went on to have a record breaking 48 minute match for the titles on night two. Following so many efforts from White, some cheap, Kota Ibushi pulled it out. He hit the Kamigoye knee for a third time to retain the titles over White.
The important part was yet to come. Following this loss, Jay White spoke to the audience in the traditional post-match interview. He seemingly dropped kayfabe and said "this is not Jay, this is Jamie."
White spoke about not being able to do enough for this company. He said that he sacrificed everything, including his family, for wrestling, but was still not appreciated. White announced that, as of the end of New Year's Dash, he was done in NJPW. Whether or not this was true has yet to be proven.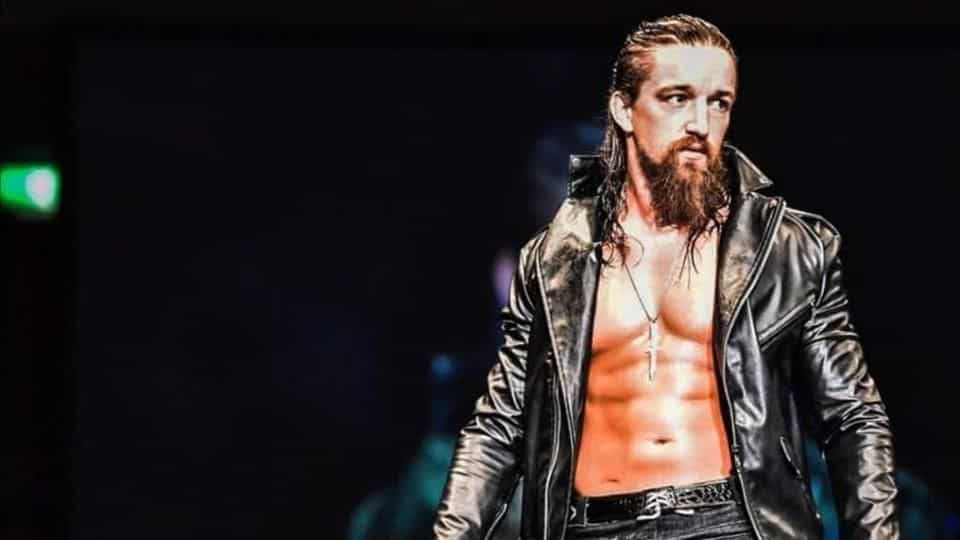 Where to, now?
Jay White's road here was so incredible. As a result, he has brought out a vocal fanbase who fear for where he might go next. He has made such a mark in NJPW, and fans do not want him to leave. 6 January 2021 is, to this day, Jay White's last appearance in an NJPW ring. Fans speculate where he may go to this day, hoping he goes some places and stays away from others. It is undeniable that Jay White has a place in the heart of wrestling fans now. He has proven the naysayers of 2017/2018 wrong, and has truly created a main event star of himself.