Sometimes a man of few words can speak volumes in the most epic of ways. New Japan Pro Wrestling has probably the best example of this in the form of Los Ingobernables de Japon's Sanada. Throughout his fourteen year career, wrestling fans have really grown to love his mix of technical prowess, amazing looks, and quiet charisma. Along the way, he has also become an integral part of one of the international wrestling scene's most popular factions.

Now the number one contender for one of the industry's prestigious titles, Sanada is currently making a big impact in the main event picture in New Japan Pro Wrestling and emerging as one of the promotion's top rising stars. The eyes of the wrestling world are on him now as he faces the biggest match of his career against current dual champion Kota Ibushi in the main event at New Beginning in Hiroshima. For Sanada, the road to this match began when he was still a teenager.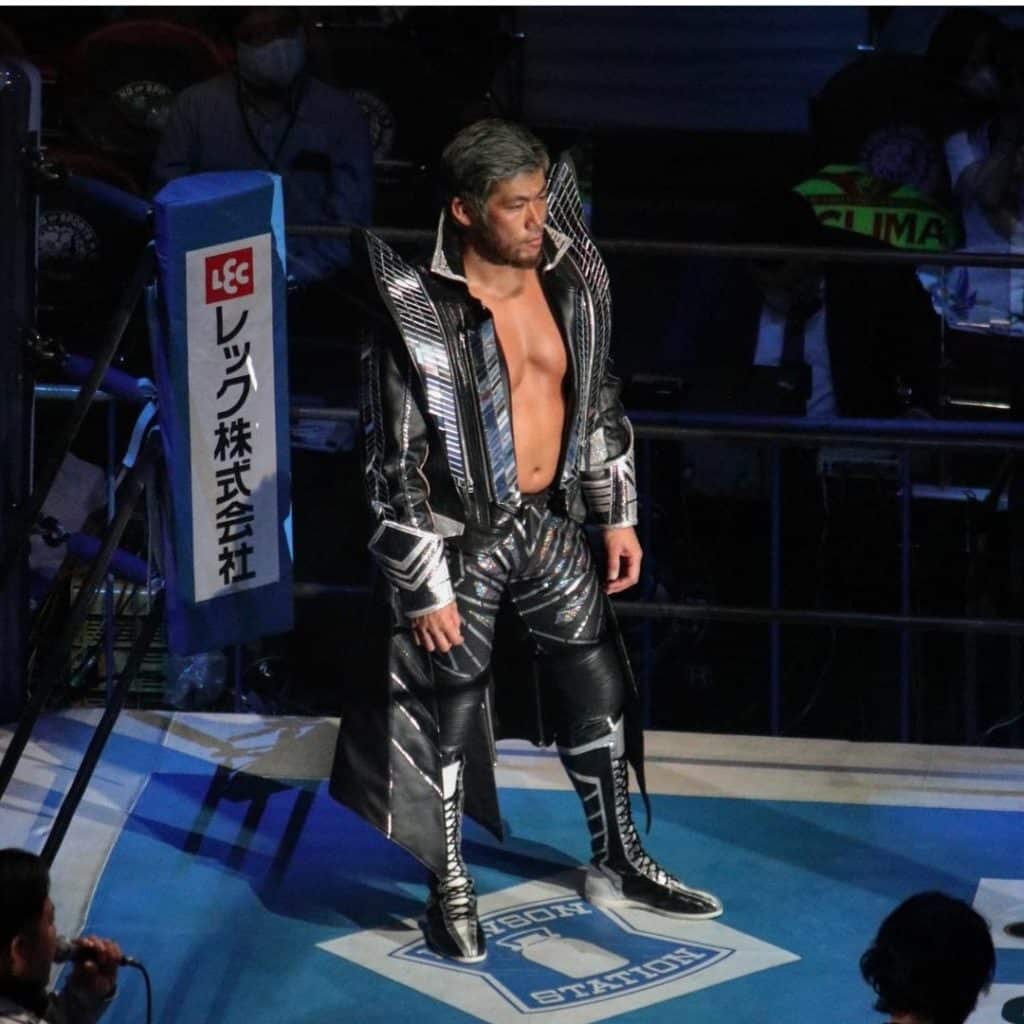 Seiya Sanada was born on January 28, 1988 in Niigata, Japan. In 2005, when he was only seventeen years old, Sanada tried out for New Japan Pro Wrestling but failed to make the cut. Also at that tryout were two other future NJPW stars: Tetsuya Naito and Yoshihashi. Of the three, Naito was the only one to pass the tryout. Undeterred, Sanada kept looking for another place to train as a wrestler.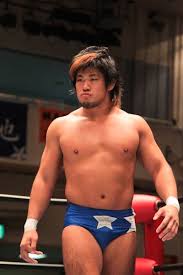 He soon began training at the Mutoh Juku school which was affiliated with All Japan Pro Wrestling. There he trained under Japanese wrestling icon, Keiji Mutoh. Sanada would make his in ring debut on March 13, 2007 in a six man tag team match where he teamed with Ryuji Hijikata, a very young Katsuhiko Nakajima, and future LIJ stablemate, Bushi. The first big break in his career would come when he teamed with Puroresu icon, Kensuke Sasaki, and Katsuhiko Nakajima to win the Samurai TV Triple Arrow tournament.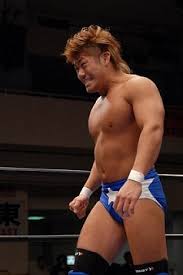 The next two years would see Sanada work opening matches with AJPW's other up and coming talent. During this time, he also began a partnership with Manabu Soya. By 2009, Sanada began moving up the card and competed in the prestigious Champion Carnival for the first time where he came up scoreless. His partnership with Manabu Soya soon ended, and he soon began teaming with Osamu Nishimura. Together they entered the World's Strongest Tag Determination League where they got a pinfall win over Taiyo Kea and Minoru Suszuki. Sadly, Sanada would have to withdraw from the tournament due to a bad bout with the flu.

In 2010, he competed in the Champion Carnival for the second time, once again finishing in last place. That spring, Sanada the New Generation Force stable with Suwama, Masayuki Kono, Ryota Hama, and former tag team partner Manabu Soya. On August 29, 2010, Sanada and Manabu Soya went head to head with Taru and Big Daddy Voodoo for the All Asia Tag Team Championships in the historic Ryogoku Sumo Hall at AJPW's Pro Wrestling Love event and won. In the fall, the team entered the World's Strongest Tag Determination league where they finished with 7 points. They would drop the All Asia Tag Team Championships to Daisuke Sekimoto and Yuji Okabayashi on Match 21, 2011.
2011 would see Sanada compete in the Champion Carnival for a third time. This time he made it to the finals where he lost to New Japan Pro Wrestling stalwart, Yuji Nagata. He later entered that year's World's Strongest Tag Determination League where he teamed with Kai. The team would win the tournament, defeating Masayuki Kono and Masakatsu Funaki in the tournament finals. They later unsuccessfully challenged Dark Cuervo and Dark Ozz for the All Asia Tag Team Championships. Sanada and Kai would ultimately face off in a singles match and end their partnership not long after.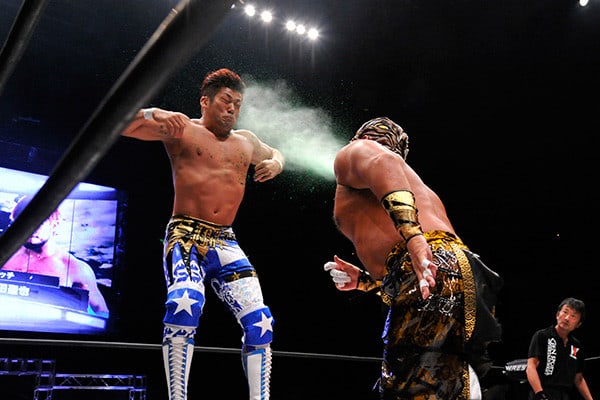 In 2012, Sanada would test his might against All Japan Ace Suwama to a 60 minute non title match which he lost. After a losing effort against another one of his former trainers, Satoshi Kojima, he was out of action for a time due to a knee injury. The 2012 Champion would see him face former partner Manabu Soya and Soya's brother, Takumi. Around this time he debuted a new finisher he called 'This Is It'. On May 20, 2012 Sanada would capture the World Tag Team Championships with Joe Doering when they defeated Manabu Soya and Takao Omori – who they would drop the titles back to almost a month later.

That October, Sanada would become AJPW's inaugural Gaora TV Champion. 2013 would be a year of big changes for Sanada. After making it to the semifinals for that year's Champion Carnival, he left to begin his learning excursion in Mocton, Canada where he trained under Emille. Weeks later Sanada lost the Gaora TV Championship to Dupree's son, Rene. In early July it was announced that Sanada was leaving All Japan Pro Wrestling. The departure was part of a mass exodus caused by Nobuo Shiraishi becoming president of the promotion. Soon after, he traveled to Mexico on his own expense to continue training. Afterward he made a surprise appearance at Wrestle-1's inaugural event.
In September, it was announced that Sanada would be signing with Wrestle-1. Then in November, he unsuccessfully challenged The Phenomenal AJ Syles for the TNA World Heavyweight Championship. This would lead to Sanada joining TNA Wrestling in 2014. Early that year, Sanada opted to challenge for the X Division Championship instead of accepting a standing offer to challenge for the World Heavyweight Championship again.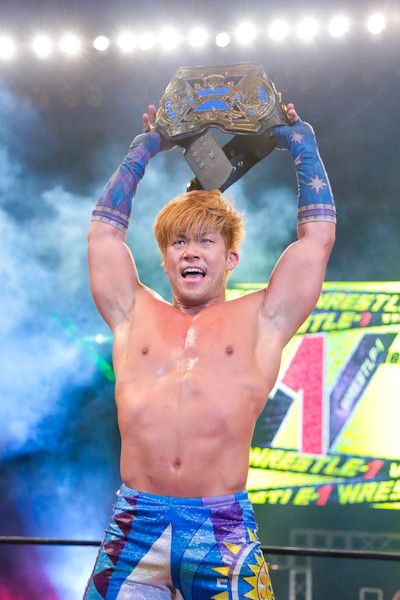 On March 2, 2014, Sanada defeated Austin Aries to become the new X Division champ. It was soon announced that Sanada would be leaving Japan to compete for TNA Wrestling. He also continued making sporadic appearances for Wrestle-1. In July, Sanada would find himself under dual contracts with TNA and Wrestle-1. He would later return to Wrestle-1 full time in October as TNA went inactive for six months. During this time, Sanada teamed with Hiroshi Yamato for the First Tag League Greatest tournament. In May of 2015, a press conference was held to announce that Sanada was leaving Wrestle-1 full time to compete in the US as a freelancer.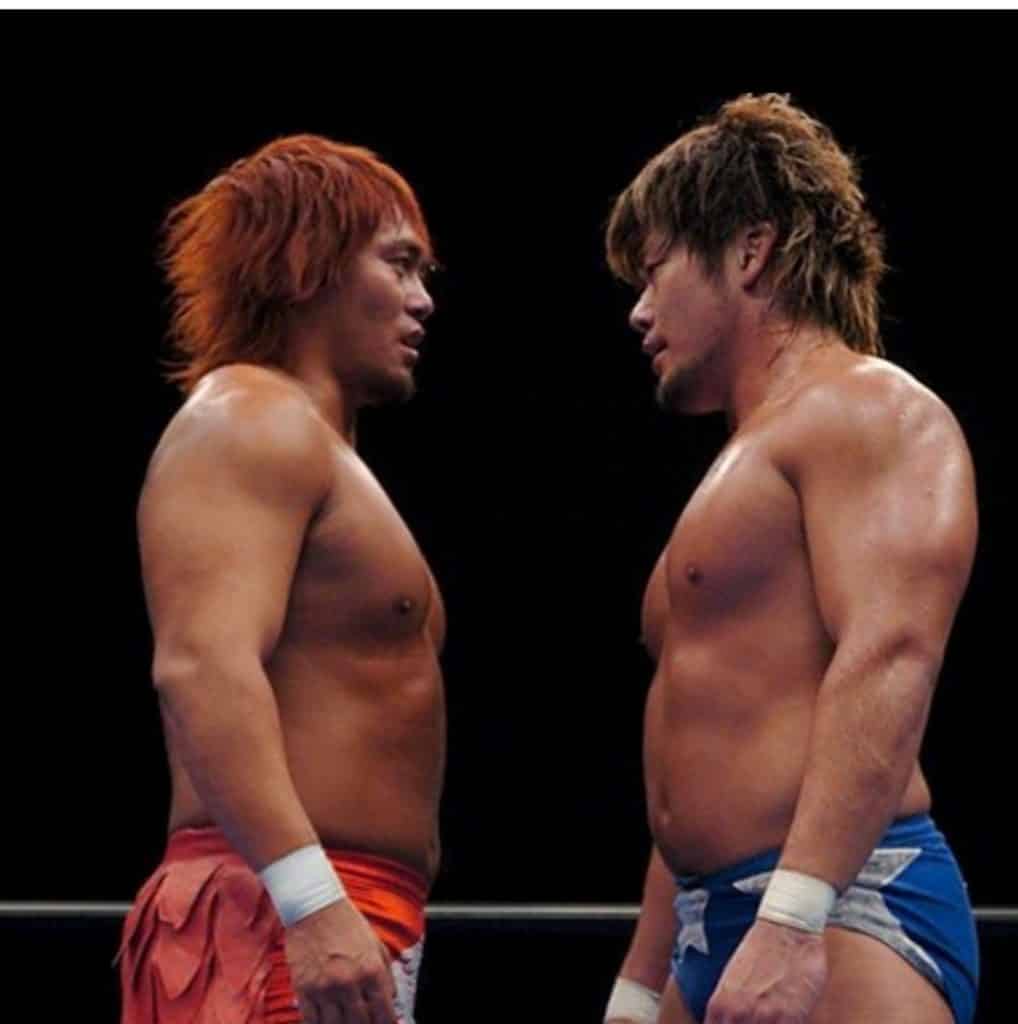 Sanada's run with TNA wrestling would turn out to be quite successful as he would have runs as X Division Champion and a member of 'The Revolution', a faction led by James Storm. In June of 2014, he competed in a six man ladder match that also featured the Wolves, Crazy Steven, and Tigre Uno. Sanada underwent a makeover that would included a new, heelish persona inspired by his mentor, the Great Muta, after turning on him.

On April 10, 2015, the Great Sanada was dismissed from 'The Revolution' after James Storm said that he'd let him down too many times. His departure from TNA Wrestling was announced shortly after. Sanada would compete on the independent scene for a while. His friendship with a future king of darkness would begin around this time. He would also have a WWE tryout held by William Regal.
Sanada's biggest successes would come after his arrival in New Japan Pro Wrestling on April 10, 2016. He debuted with a new look as Tetsuya Naito's newest 'pareja', interfering in the main event at Invasion Attack, 2016. That night he helped Naito win the IWGP Heavyweight Championship from the Rainmaker, Kazuchika Okada. He also had a new moniker, 'The Cold Skull' which stemmed from his famously reserved nature.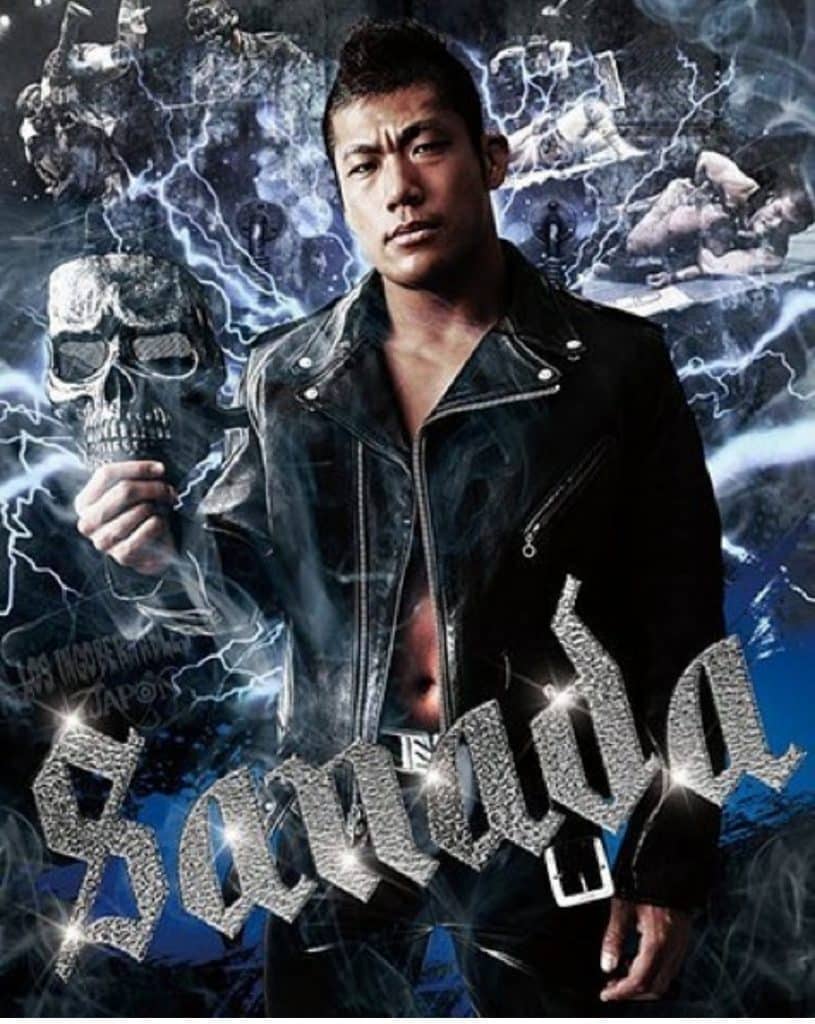 As a member of Los Ingobernables de Japon, Sanada would conquer New Japan's heavyweight tag team division with stablemate, Evil. Together they would win the World Tag League in 2017 and 2018. They would also have two hugely successful runs as IWGP Heavyweight Tag Team Championships. Sanada would also make his mark as a singles competitor and build a reputation as one of NJPW's most technically sound performers.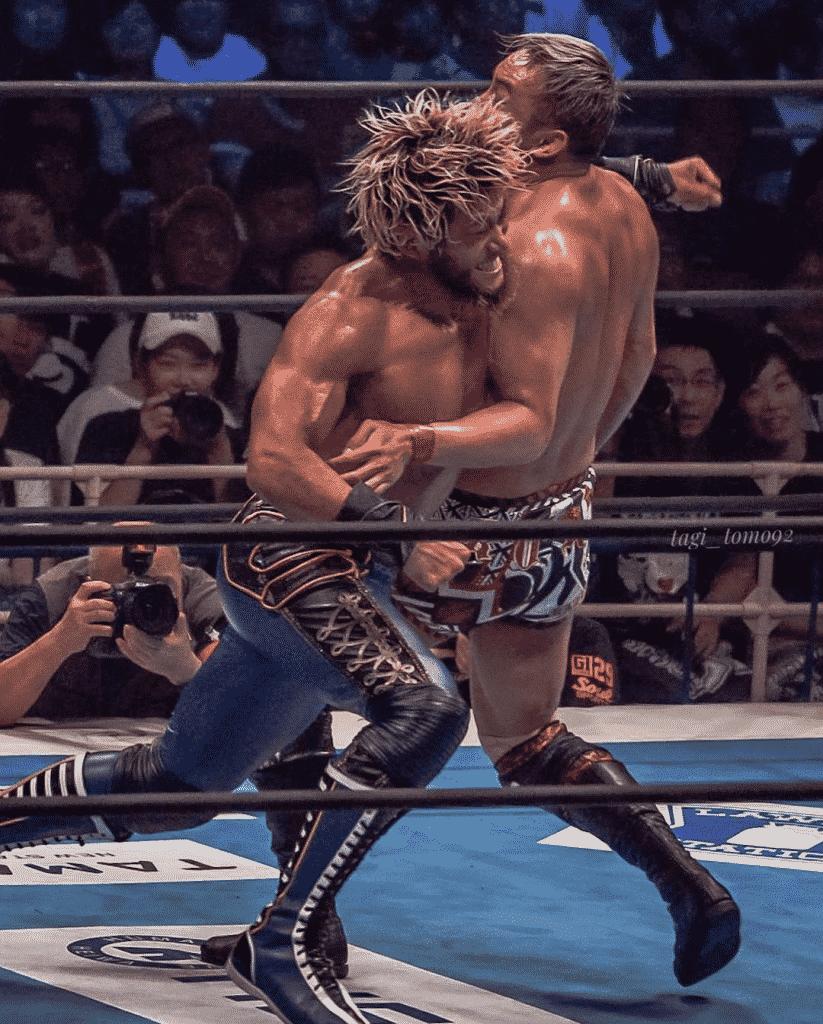 During G1 Climax 29, Sanada stole the show in his block match against Kazuchika Okada, defeating the Rainmaker and then IWGP Heavyweight champion with mere seconds to spare. By 2020, the wrestling world was in a scary position as a result of the COVID-19 pandemic. New Japan Pro Wrestling was inactive for about 3 months, and the company's schedule for the rest of the year had to be rearranged. Sanada would soon find himself at war with his best friend after Evil betrayed LIJ to join the Bullet Club.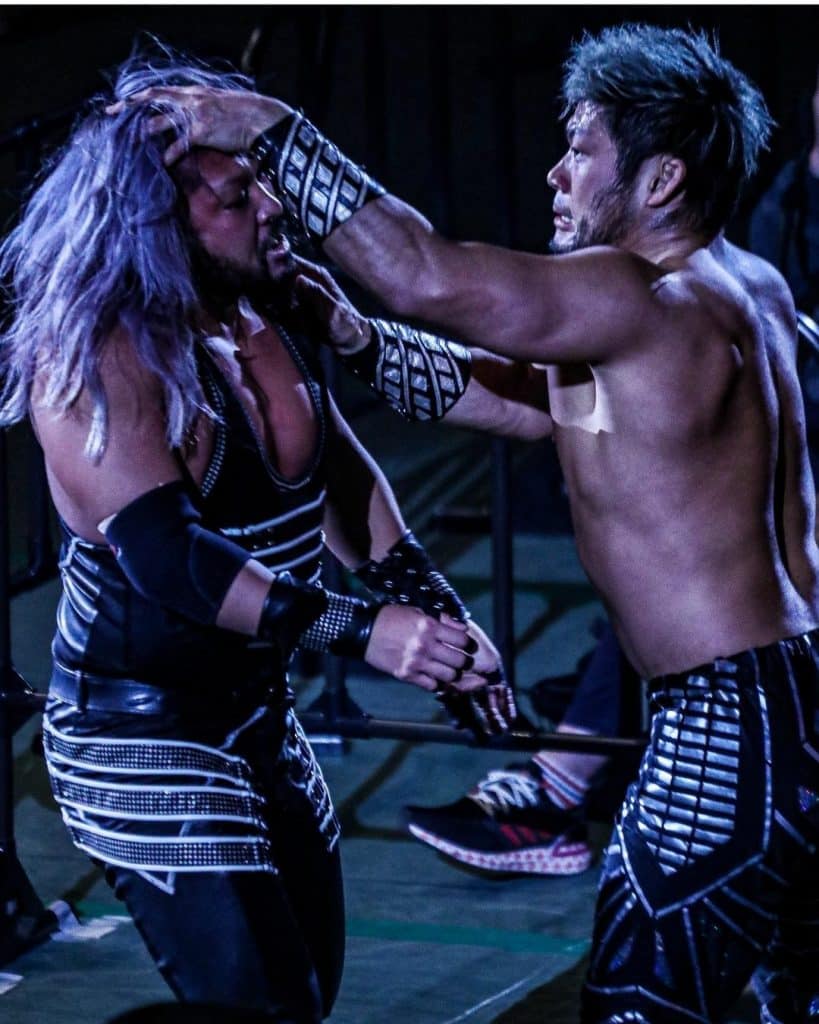 Despite that, Sanada's star continued to rise as a singles star. The summer of 2020 would see Sanada make it to finals of G1 Climax 30, where he went to war against the defending tournament champion, Kota Ibushi. He lost the match but gave a star making performance against one of the industry's best in the longest tournament final in G1 history.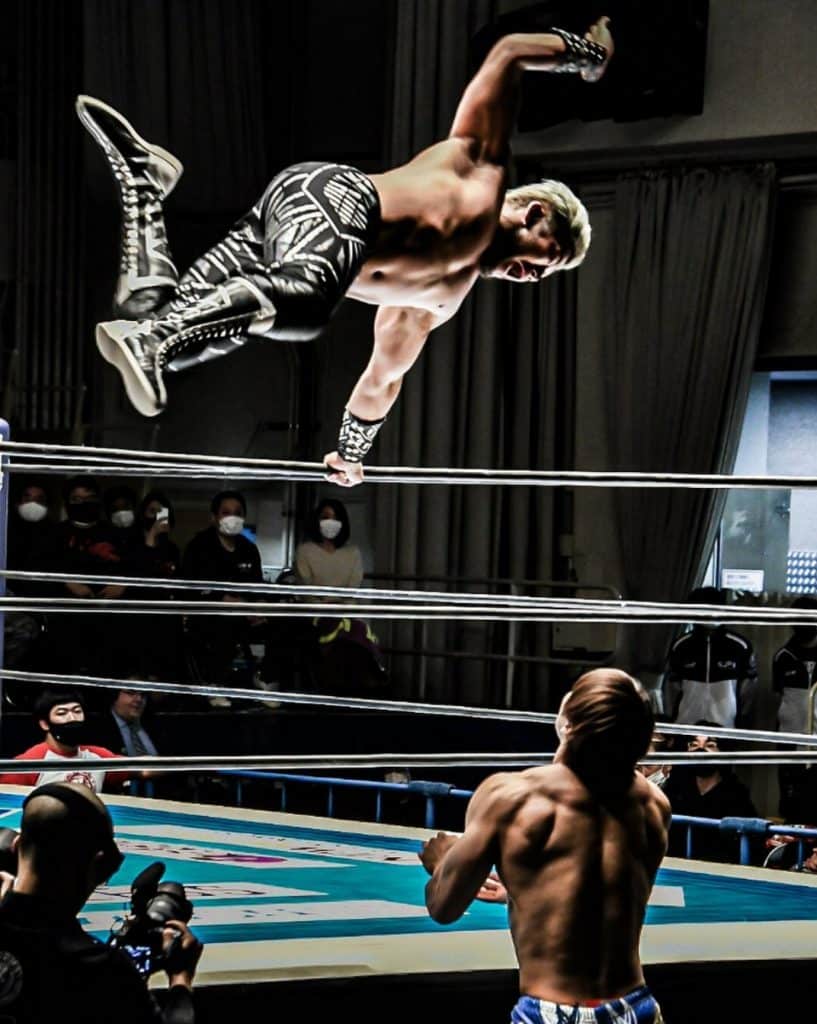 As of 2021, the future looks brighter than ever for Sanada. 'The Cold Skull' now stands as the number one contender for the industry's most prestigious championship which will see him face off against the Golden Star, Kota Ibushi. That next 'battle of the beautiful' is set to take place at NEW BEGINNING IN HIROSHIMA on February 11. One of the most unique things about Sanada is his ability to make a huge statement without a ton of flash. Quiet and cool by nature, his in ring ability speaks for itself. That is what truly makes Sanada the silent thriller of New Japan Pro Wrestling.