Game Changer Wrestling has been a standout company on the independent wrestling scene over the last few years. One of the primary reasons this company has risen to the top of the independent wrestling world is their ability to think outside the box and present professional wrestling in a non-traditional way. Game Changer started off having more success after branding specific events in relation to the superstars on them. This began with their Joey Janela's Spring Break shows on Wrestlemania weekend that were an immediate hit.
The success of Janela's co-branded events with GCW presented a new aesthetic to independent wrestling fans that was immediately embraced. In April 2018, GCW debuted another co-branded event in collaboration with former MMA superstar turned independent wrestling cult hero Matt Riddle. The show was branded as Matt Riddle's Bloodsport and had gained a large amount of interest going into that year's Wrestlemania weekend. Many fans were especially intrigued by the match card filled with talent and headlined by Matt Riddle facing New Japan superstar Minoru Suzuki in the main event.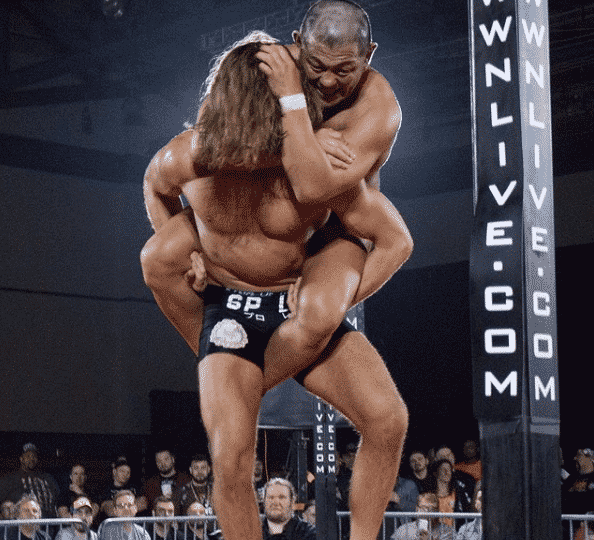 With Riddle's history as an MMA fighter and Suzuki's legend growing over time in Japan as both a wrestler and mixed martial artist, this match was one of the most talked about matches of the weekend. At the time, Riddle fans had also been hoping that he might get an opportunity to work with New Japan, but due to some issues, this seemed unlikely adding even more intrigue to this one time event. The show was an immediate success, gaining plenty of attention on social media following stellar performances from both wrestling and MMA talents like WALTER, Tom Lawlor, and the legendary Dan Severn.
Matt Riddle's Bloodsport would come to be a one time event, as the talented independent star was signed by the WWE just a few months later. Despite Riddle being signed, the event was a clear success and delivered professional wrestling in a different way than most are accustomed to. The ring had no ropes and the typical independent wrestling methodology of spot heavy matches was tossed out the window. Instead, wrestlers worked a more grapple and strike heavy style that was most impressive, but admittedly in some cases, didn't present itself in the best way. This was a new experience for fans and talent. While some had a steep learning curve to try and work a more 'shoot' style of wrestling, a majority of the talent had little trouble adapting to the style.
The presentation is similar to mixed martial arts and overall the pacing of the matches on Bloodsport gives a similar feel. The undercard may not always present overwhelming intense strike fests, but by the end of the event you always feel like you got your money's worth.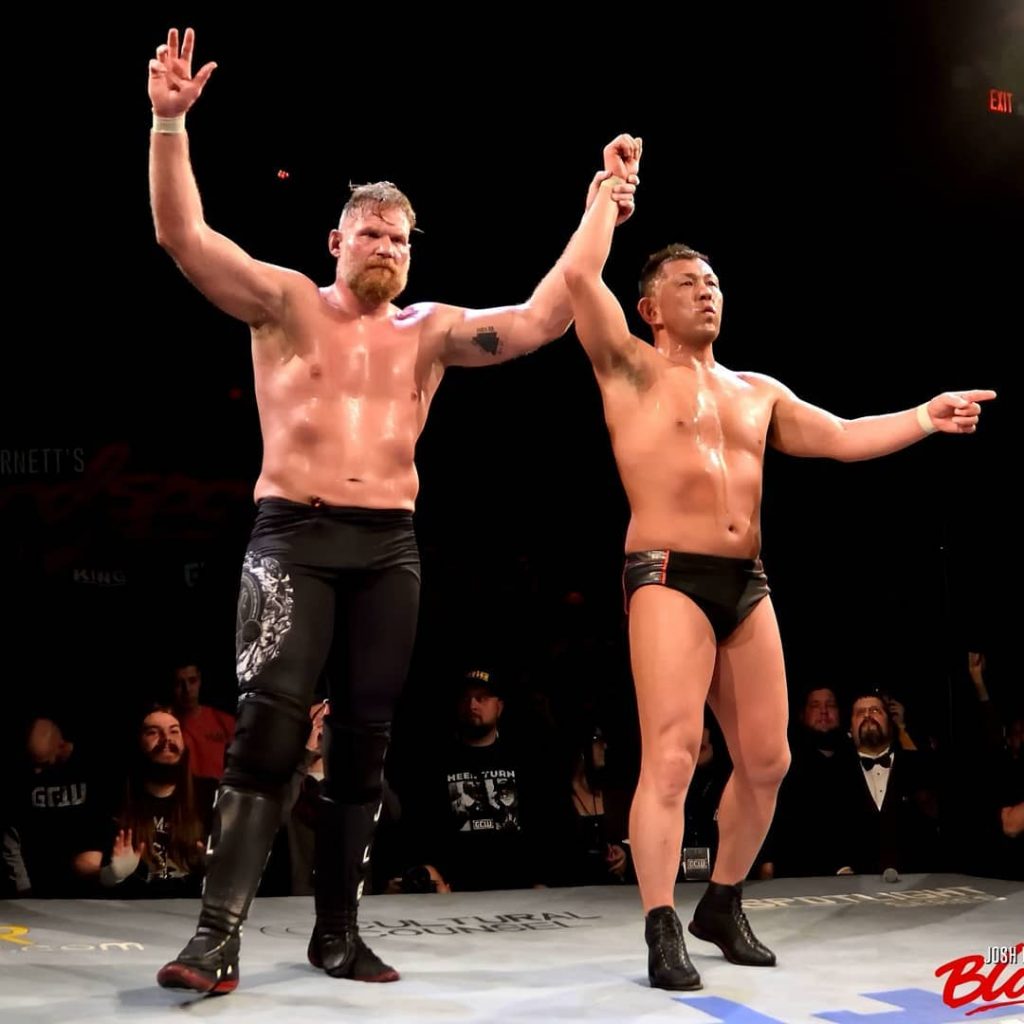 In 2019, Game Changer Wrestling opted to continue their Bloodsport event, this time partnering with former UFC heavyweight champion Josh Barnett to hold the show once again during WrestleMania weekend. Barnett, who is familiar with the professional wrestling audience, having made appearances for New Japan as well as Impact wrestling, was a great fit for the Bloodsport brand.

The first event co-promoted by Barnett and GCW featured a number of talented independent superstars, as well as former UFC champion Frank Mir, competing on the card. The main event would showcase the return of Minoru Suzuki, who would be competing with co-promoter Josh Barnett. The two participated in a great match that would go to a twenty five minute time limit draw that had the crowd heavily engaged throughout. Once again, Bloodsport was one of the most talked about events coming out of WrestleMania weekend.
Following the success of the first Josh Barnett sponsored Bloodsport event, GCW and Barnett decided to run a second event in September. This would be the first Bloodsport event not being held on WrestleMania weekend. It would also be the first Bloodsport event to feature a women's match with Sumie Sakai submitting Lindsay Snow. The show was headlined with Josh Barnett, picking up a knockout victory over Bloodsport mainstay Chris Dickinson in Dickinson's first main event opportunity.
As Bloodsport and the fanbase for the product continued to grow, there was a desire to make things bigger and better every show. Leading up to the third Bloodsport event, it looked like GCW planned to make this one of the biggest events yet featuring top talent such as Minoru Suzuki, Jeff Cobb, and making his Bloodsport debut, AEW superstar Jon Moxley. The show was planned for April 2020 but due to the Covid-19 Pandemic, was eventually postponed to October.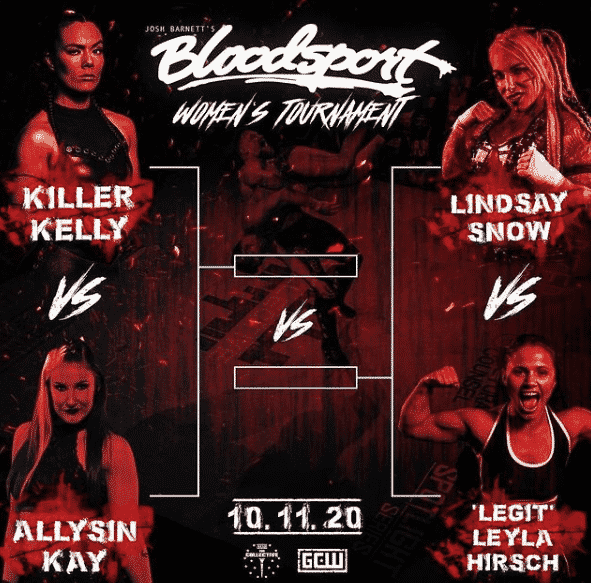 In October, Barnett and GCW held their third collaborative event together, but not without some issues beforehand. The initial main event of Moxley vs. Barnett would have to be changed to Moxley vs. Chris Dickinson. Dickinson had a good run in Bloodsport in the past, but had just lost in the main event of Bloodsport 2 to Josh Barnett. The show would still prove to be a success despite the hiccups, and featured the first set of women's matches in a Bloodsport setting. Lindsay Snow would win the first women's tournament in Bloodsport history with a submission victory over Allysin Kay in the finals. It would prove to be another successful move by GCW and Barnett to do something different with the Bloodsport product.
In February 2021, GCW held its first set of back to back Bloodsport events with Bloodsport 4 on February 13th and Bloodsport 5 headlined by Jon Moxley on February 20th. This was more than enough to feed the appetite of some hungry Bloodsport fans, and both events delivered some quality shoot style professional wrestling. Davey Boy Smith Jr. would be in the main event of Bloodsport 5 in a matchup with Jon Moxley that showcased both men fighting a strong, hard hitting style that resulted in Moxley picking up a surprise victory by TKO, after being bloodied midway through the match.
GCW's Bloodsport brand has, like many other independent wrestling companies, had to shift with the times as Covid limits what can and can't be done. Beyond that, Bloodsport has made this shift while also looking to find ways to properly establish itself as a viable alternative form of professional wrestling. For many, the idea of 'shoot style' professional wrestling may not seem all that enticing, but when executed properly it can deliver a whole new entertaining experience you might not expect.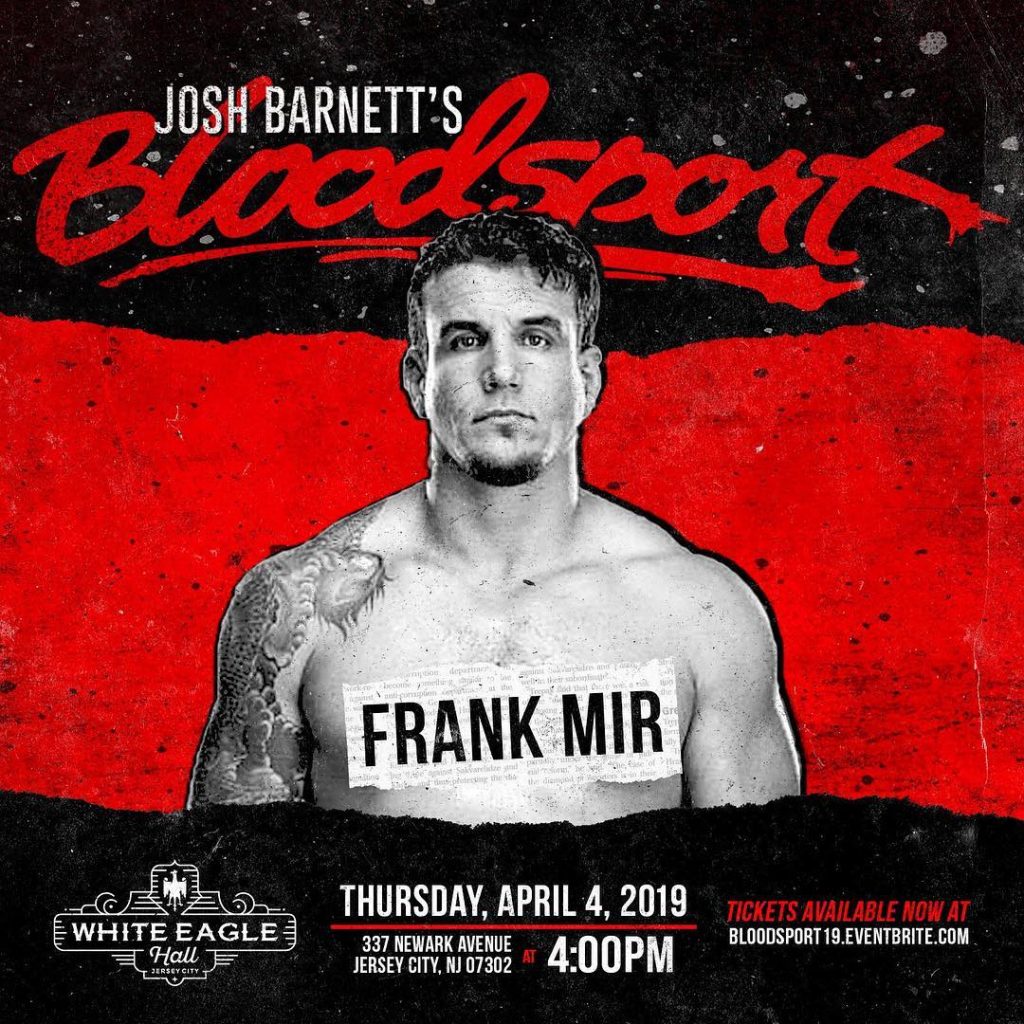 Throughout its short run, every show has had a number of quality matches that really stand out and give the appeal of the big fights at the end of the card. The matches are generally shorter, as talents look to genuinely end the matchup as quickly as possible by submission or knockout. This is an environment that many of the MMA fighters who want to transition to professional wrestling can thrive in as they can showcase their strengths in both realms of combat sports. Whether it be notable talent such as Josh Barnett, Frank Mir, Matt Riddle, or Tom Lawlor, or some superstars just looking to make the jump like Calder McColl, Bloodsport has created a platform they can thrive in.
The impact of Bloodsport can not go unnoticed, as WWE even made an attempt at replicating the style with a more cinematic feel to it on their 'WWE Underground' product. Underground was an attempt at a shoot fight style in a warehouse with a ring that had no ropes, that aired for a few months as part of WWE Raw. While Underground was largely criticized and didn't deliver in the ways that Bloodsport has, it was interesting to see the concept attempted on a larger scale. It adds legitimacy to the idea that this style of wrestling, while still not completely fleshed out, has a place in the world of professional wrestling.
One of the best parts about Bloodsport is the fact it is still a concept in its infancy, so you can see the people behind it consistently working to make it a better product overall. Every show gets better and the quality behind the production continues to grow to make it more appealing to the casual wrestling audience. They have worked to add hype videos to some for the fights which builds some anticipation and gets the audience more familiar with some of the competitors.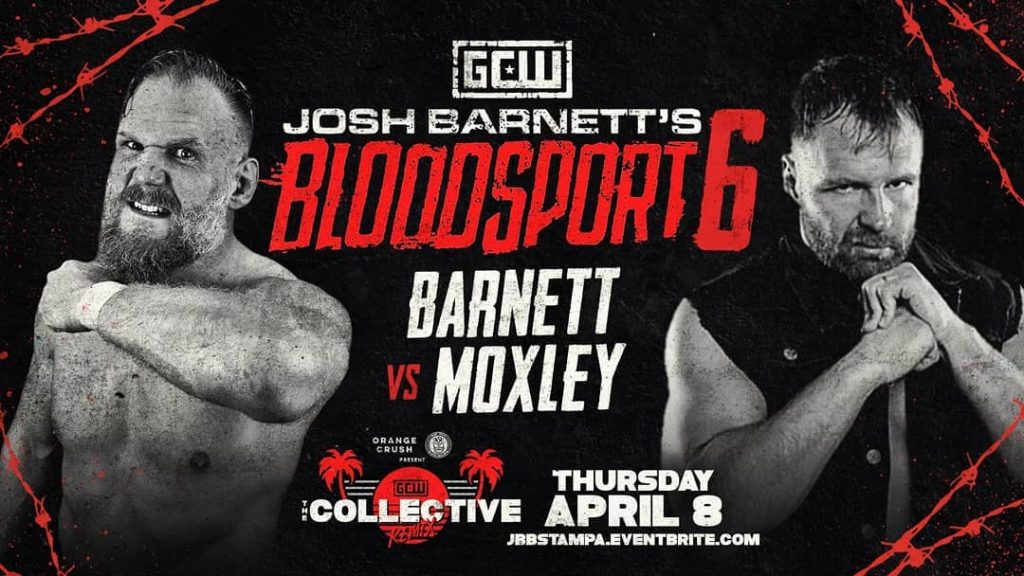 The idea behind Bloodsport is one that isn't just fascinating to fans of the product but a number of wrestlers as well. Jon Moxley has become a major part of the brand and will main event his third Bloodsport event this April, as his fight with Josh Barnett has officially been rescheduled for this year's Wrestlemania Weekend. Moxley is one of the biggest names in all of professional wrestling, and still lends his time and talent to Bloodsport because he has a personal interest in the product. While still under contract with the WWE, Moxley attended the first Bloodsport event in 2018. It's clear that the show had left a lasting impression on him, as he made an appearance at a Bloodsport event as quickly as possible following his WWE release.
Bloodsport has created a product that fans are pleased to watch and talent are excited to get involved in. For talent like Moxley, it is a return to what he believes professional wrestling and grappling is in its purest form. For some talent, it's an opportunity to showcase a more serious competitive side. Regardless of the reasoning, the aesthetic, the talent, and the brand of Bloodsport has created a destination fans want to visit and talent want to be a part of.