On August 25th, 2021, Jon Moxley announced that he had received a package from Japan, with a contract to face "the only guy in New Japan with the balls to chase the Boogeyman", the legendary Satoshi Kojima. Kojima will face Moxley at the upcoming Pay-Per-View, All Out, on September 5th in Chicago Illinois. Fans already familiar with Kojima's work expressed excitement and intrigue at what will surely be a physical, intense battle in the NOW Arena. For those who were hearing his name for the first time, the question rung out around the world. Who is Satoshi Kojima?
The pro wrestling world has always had its fair share of wholesome moments and characters. In New Japan Pro Wrestling one of the promotion's most wholesome and beloved figures is Satoshi Kojima. With a distinguished career spanning three decades, he has traveled the world, competing in Europe and North America, bringing with him the honor and prestige of the Japanese wrestling culture.

Along the way, Kojima also captured several titles and made history, becoming the first wrestler to hold the IWGP Heavyweight Champioship and All Japan Pro Wrestling's Triple Crown at the same time. He has also held the IWGP Heavyweight Tag Team Championship 7 times, and has been one of only three to hold the IWGP Heavyweight Championship, AJPW Triple Crown Championship, and the NWA World Heavyweight Championship.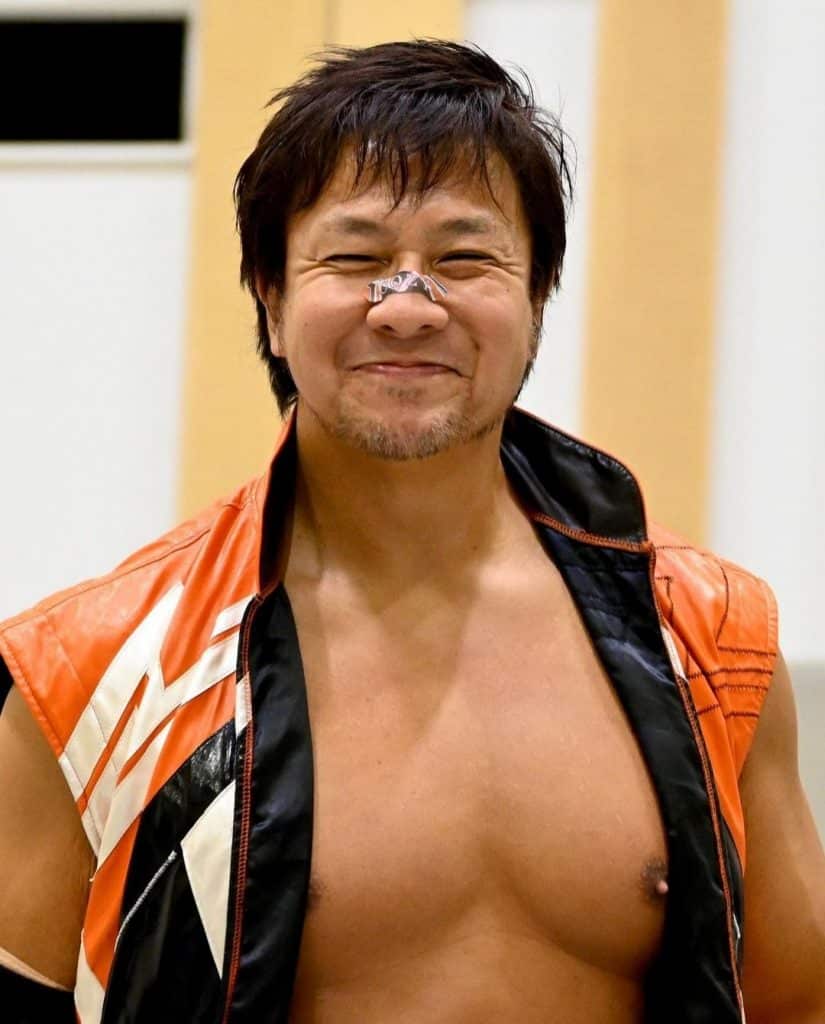 His story began on September 14, 1970. He was born in Tokyo's Koto City ward and started out training in Judo before making the move to professional wrestling. Prior to moving into the New Japan Dojo in February of 1991, Kojima actually loaded trucks for the promotion until he persuaded Animal Hamaguchi to train him. The talented twenty one year old made his in ring debut on July 16, 1991 against future tag team partner and longtime friend, Hiroyoshi Yamamoto (the future Hiroyoshi Tenzan).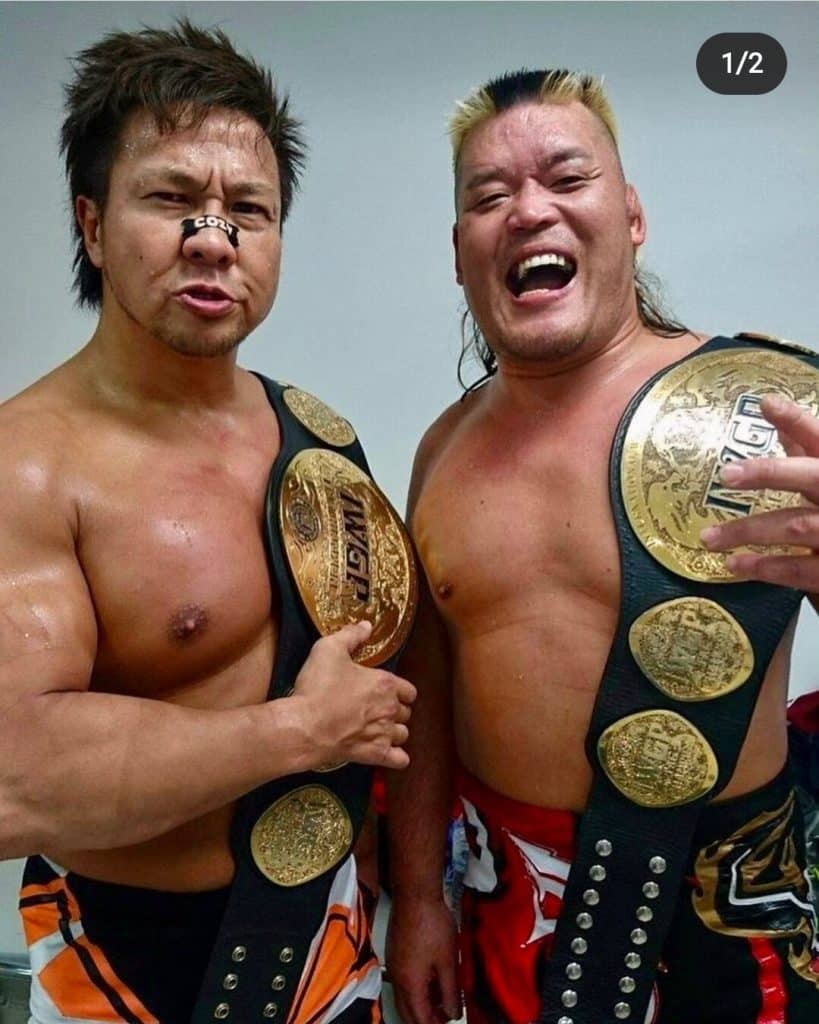 Together, they along with Yuj Nagata and Manabu Nakanishi, made up what is known today as the 'Third Generation', the core group of rising stars who carried the banner for NJPW in the 1990s. 1994 saw him win the Young Lions Cup tournament, defeating 7 other participants with a sweeping victory, before embarking on his young lion's learning excursion. Throughout the 90s, he also worked with major stars of the time like Keiji Mutoh, Riki Choshu, and Kensuke Sasaki. In 1998, Kojima shocked everyone when he joined Keiji Mutoh in WCW's sister stable, NWO Japan.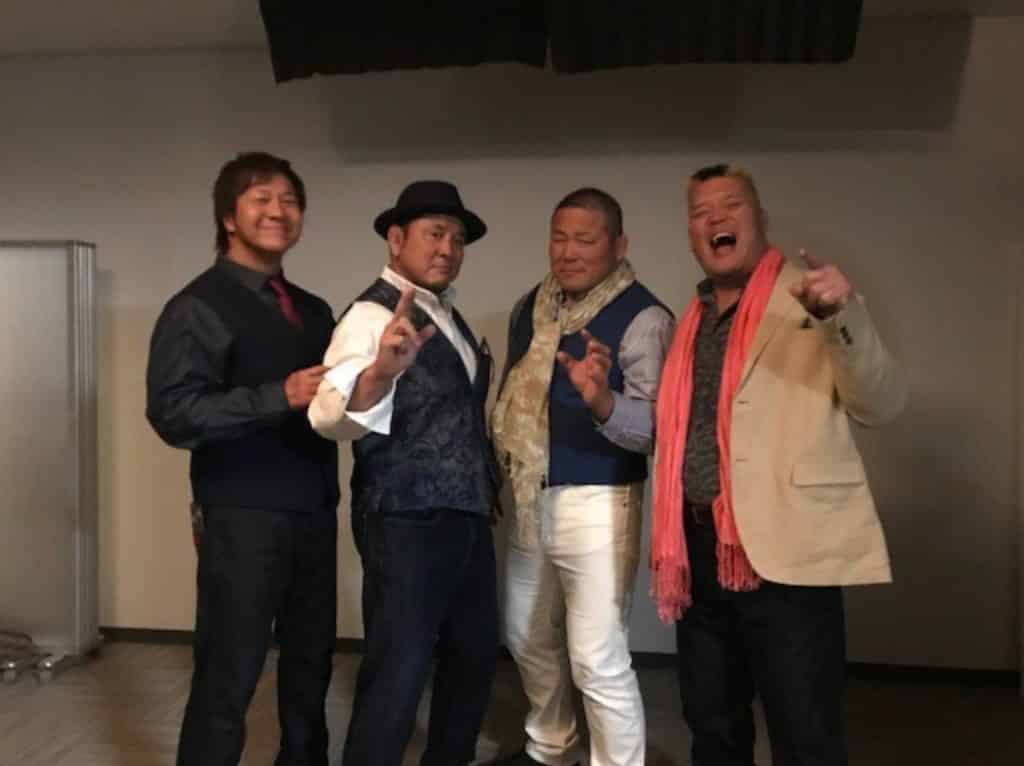 In 2002, Kojima left New Japan in opposition to the changes being implemented by company founder, Antonio Inoki at the time. That departure would last eight years. During this time, he had a one year stint with Major League Wrestling in the US. There, he would win the MLW World Heavyweight Championship after defeating Jerry Lynn on September 26, 2002. His run with the title would last 267 days before losing it to Mike Awesome. During his reign as champion, Kojima also defended the MLW World heavyweight Championship in all Japan Pro Wrestling.

His stint in All Japan proved to be very successful as he won championship gold both as a tag team and singles competitor. In 2003 Kojima won the annual Champion Carnival, and in February of 2005, he defeated one of the 'Four Pillars Of Heaven', Toshiaki Kawada, to win the highly prestigious All Japan Triple Crown. He made history just four days later when he also defeated his long time friend and tag team partner, Hiroyoshi Tenzan, for the IWGP Heavyweight Championship in a special crossover double title match. With this victory, Satoshi Kojima became the first wrestler in history to hold both the IWGP Heavyweight and All Japan Triple Crown Championships at the same time.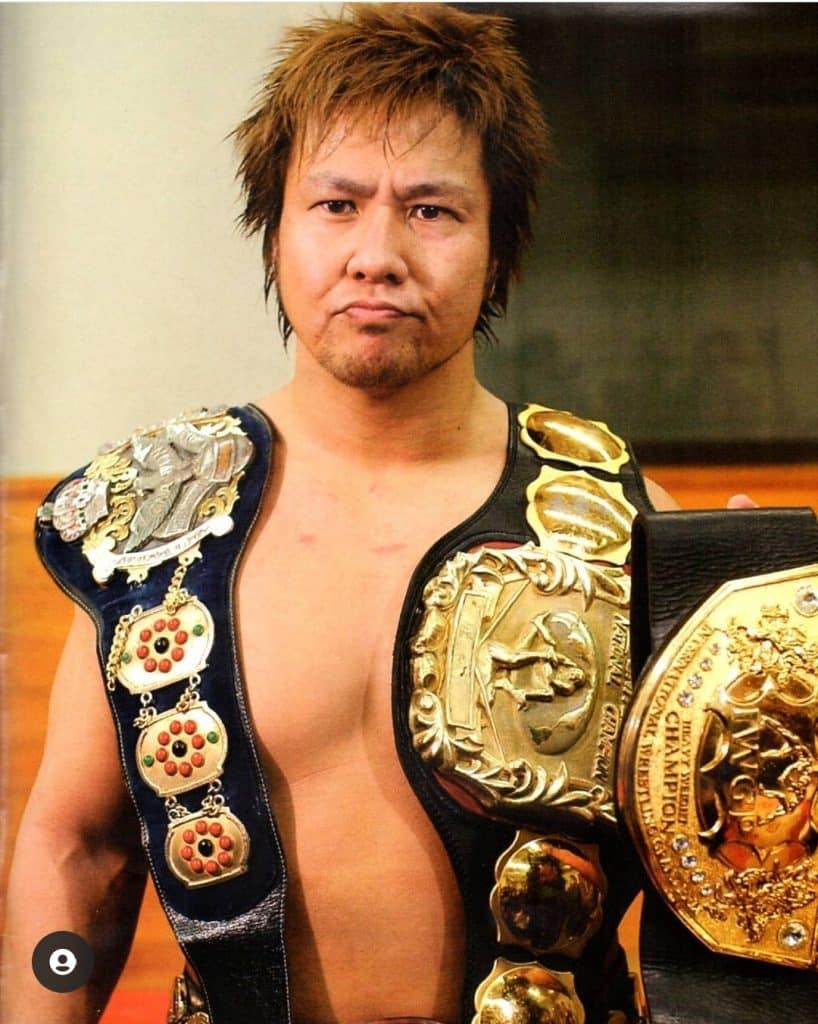 Kojima made multiple small returns to New Japan between 2006 and 2009. He made his full time return to NJPW in 2010. That year he won the G1 CLIMAX then went on the win the IWGP Heavyweight Championship for the second time, defeating Togi Makabe for the title. He was later unseated by Hiroshi Tanahashi. Since then, he's continued to work with the promotion's finest. He's even helped prepare the company's next generation of talent as a coach in the dojo. In 2017, Kojima also appeared in CMLL in Mexico where he competed in the company's International Grand Prix. He had to sit out most of 2018 due to an ACL injury and returned in 2019.
After his 2010 return, Kojima and Tenzan, collectively known as 'Tencozy', had four runs as IWGP Heavyweight Tag Team Champions, bringing their total number of reigns to six. They also had a run as NWA Tag Team Champions. Throughout his thirty year career, Kojima has been a champion an impressive nineteen times over. 2021 has seen him recently appear in IMPACT! Wrestling and continue being a true stalwart in New Japan.

On August 25th's episode of AEW Dynamite, it was announced that Kojima will be facing Jon Moxley at AEW's ALL OUT pay per view. Jon Moxley had previously faced Yugi Nagata "Blue Justice" for the IWGP United States Championship, and has paid homage to Atsushi Onita with Revolution's Exploding Barbed Wire match and his use of "Wild Thing" as his theme song. With the reverence Moxley has for the legends of Japanese wrestling, it's fitting that we'll see the both of them utilizing strong style wrestling, endurance, and mutual respect for one another at the AEW All Out Pay-Per-View.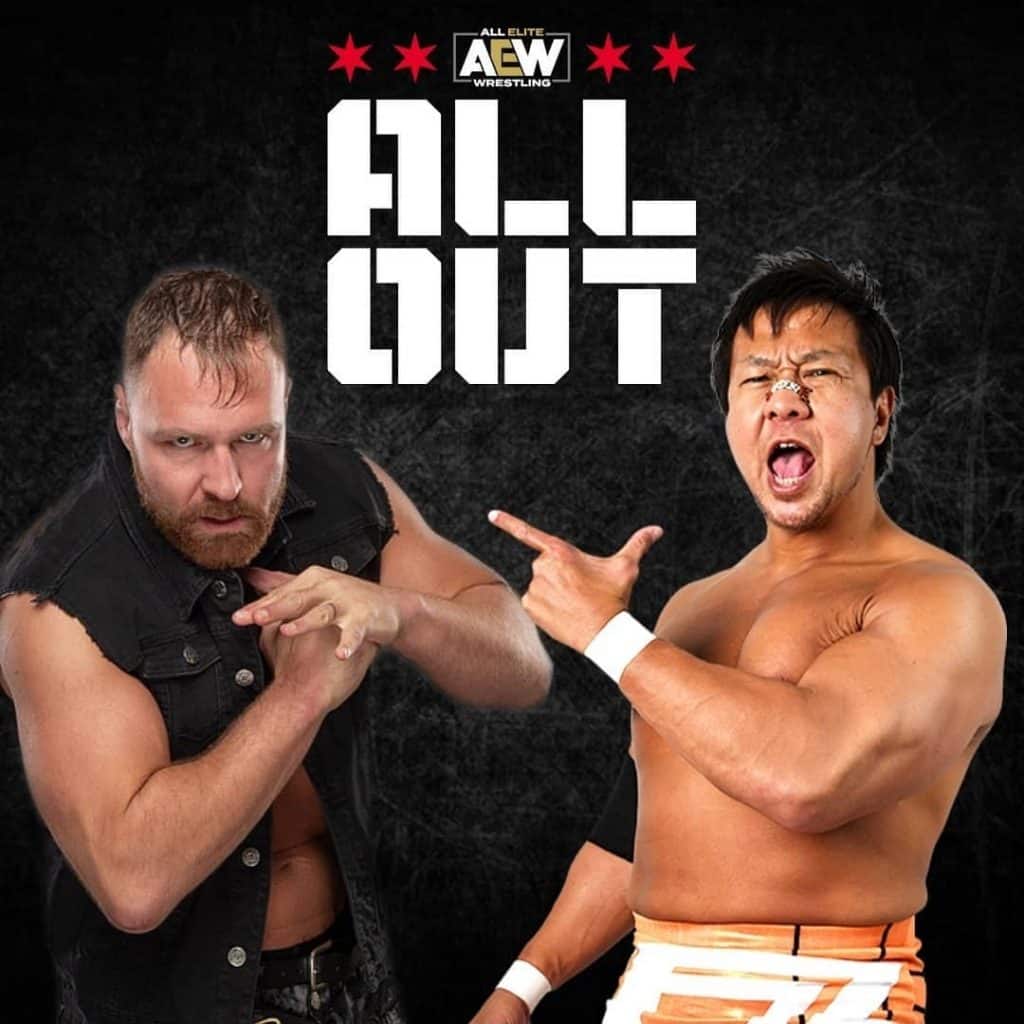 While in the ring, Kojima is known for being a legend of hard hitting, strong style wrestling, outside of it, he is known for his love of bread and his beloved Chihuahuas, Lucky and Sara. His segment of the wrestling fan community is often referred to as the 'Bread Club'. His social media accounts are filled with pictures of Lucky and Sara, with some revealing that they even have their own stroller. That wholesomeness and the passion he always shows in the ring have made Satoshi Kojima one of New Japan's most respected names.

Despite not being in the main event picture in NJPW at the moment, Satoshi Kojima remains a beloved staple of the company. With the 'Bread Club' still firmly in his corner, he continues to give his best in every match. Even after thirty years, not a single step has been lost. From young lion, to tournament winner, to an impressive 19 time champion, he has truly done it all.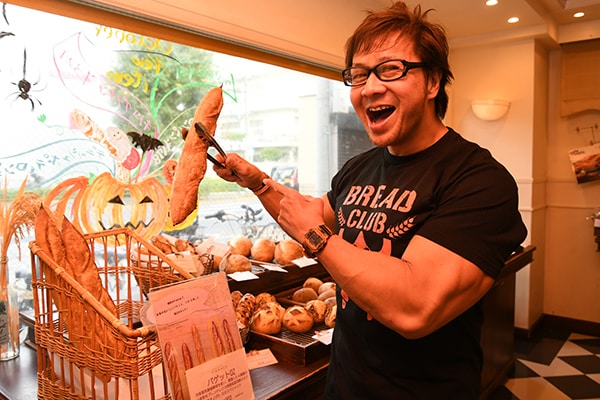 Apart from his numerous accomplishments, he is loved the world over for his fun and passionate nature. Hearing his signature catchphrase, "Ichauzo, Bakayaro" (something you don't want to repeat according to NJPW announcer, Chris Charlton) is still a favorite moment for many fans. Looking back at his career, it can be seen that in many ways, Satoshi has been and will long remain the heart of NJPW's third generation.