AEW's weekly YouTube show 'AEW Dark' has presented a platform for independent wrestlers to showcase themselves to an audience of over 200,000 each week. For fans of AEW Dark, they have been given the experience of seeing a number of talented superstars like Will Hobbs, Top Flight, and Red Velvet get their start within an AEW ring. Each week we focus on one talent from AEW Dark who has stood out and shine a light on them to give an idea about who they are and where they come from.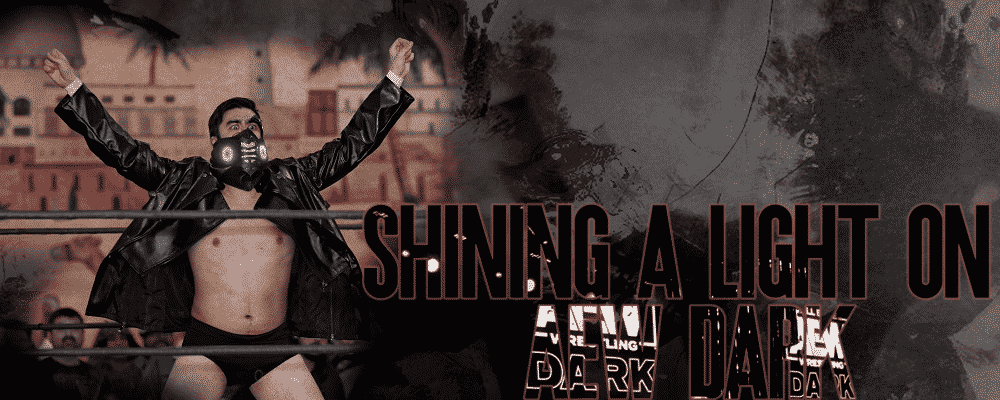 This week we're taking a look at a superstar who, at just twenty four years old, has already begun to make a name for himself in the world of wrestling. Wheeler Yuta is an independent wrestler who has wrestled all over the world for numerous promotions. Beginning his wrestling career in South Carolina at the young age of 16, Yuta has had aspirations of wrestling since his childhood.
Playing Wrestlemania XiX with his cousins at the age of four, led Yuta to find the world of professional wrestling. He became enamored with it, and watching superstars like Rey Mysterio who were smaller and agile quickly made Yuta a fan. At a young age, he would keep his fascination for wrestling to himself. He would even hide in the school bathroom to read his friends' wrestling magazines in first grade. Despite the fact Yuta grew up in a time and place where wrestling wasn't as glamorized by the other children, he still had a passion for it.
As a teenager, Yuta would have the luxury of the internet to watch all of the wrestling he could consume. He would take to superstars like Ricky Steamboat in the United States. He also had a fondness foreign wrestling styles as well.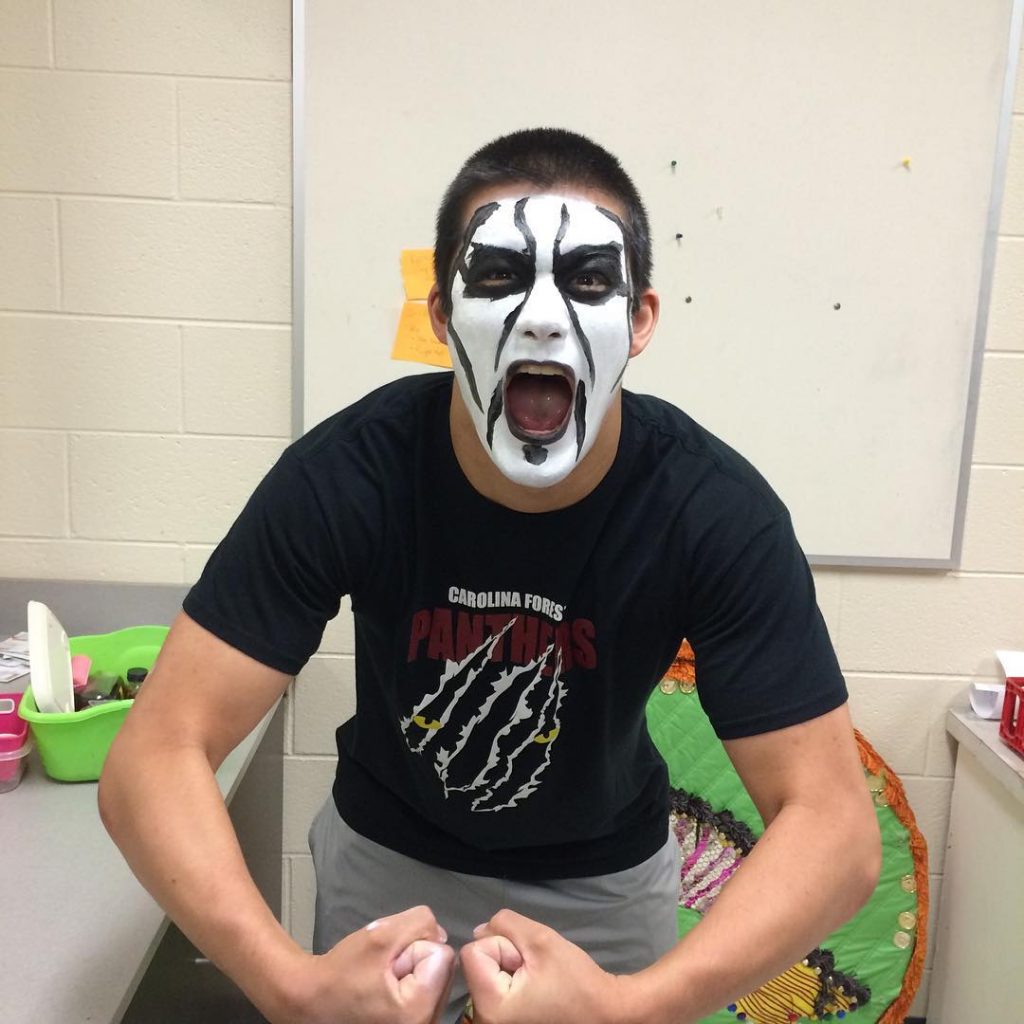 Yuta watched England's World of Sport and during an interview with The British Wrestling Revial, cited Rollerball Rocco as a favorite. He also took to the Junior Heavyweight style presented in Japanese wrestling. Superstars like Tatsumi Fujinami and the original Tiger Mask stood out to him as some of his favorites. Not only was he in tune with what occurred historically or in other countries, he was also consistently listening to Colt Cabana's Art of Wrestling podcast, a great platform for learning more about independent wrestling.
His appreciation for wrestling inspired him to seek out a promotion he could train at locally, being only sixteen. He found the now defunct AIWF in Myrtle Beach, SC, under John Nichols and AC Collins. Yuta trained there until he was eighteen. At eighteen, Yuta would make the decision to move to Philadelphia and continue his training as a wrestler.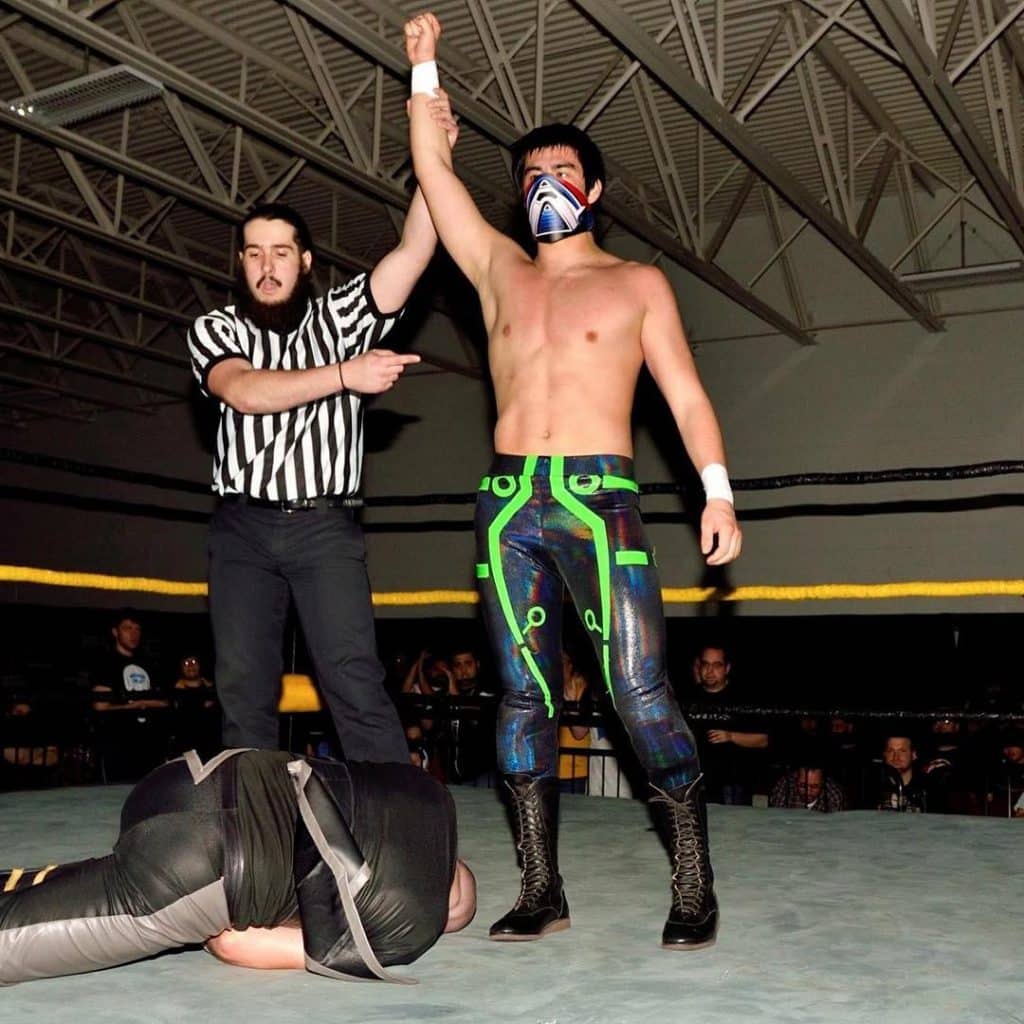 While in Philadelphia, Yuta began training with Drew Gulak. It was while training with Gulak that Yuta would get the opportunity to train at the Chikara wrestle factory. This is where Yuta would meet and train with other great talents such as Mike Quakenbush, Chuck Taylor, and Fire Ant (now AEW's Orange Cassidy). By age eighteen, Wheeler Yuta already had two years of wrestling experience under his belt and was now training with four incredibly talented individuals.
In 2017, Yuta would get an opportunity to travel abroad and once again continue his training. He went to Japan for a month and trained with Michinoku Pro Wrestling. Despite living in America his entire life, Yuta is a Japanese citizen as his mother is Japanese. This gave Yuta a great opportunity to further understand parts of his own culture he was unable to see before. He was also given a chance to expand his skillset. In an interview with Nicholas Grooms of Steel Chair magazine, Yuta mentioned that while in Michinoku pro he was able to not only learn some Japanese Strong Style but also some Lucha Libre wrestling. This short one month trip to Japan allowed Yuta to gain much more knowledge and add to his personal goal to become a well rounded wrestler.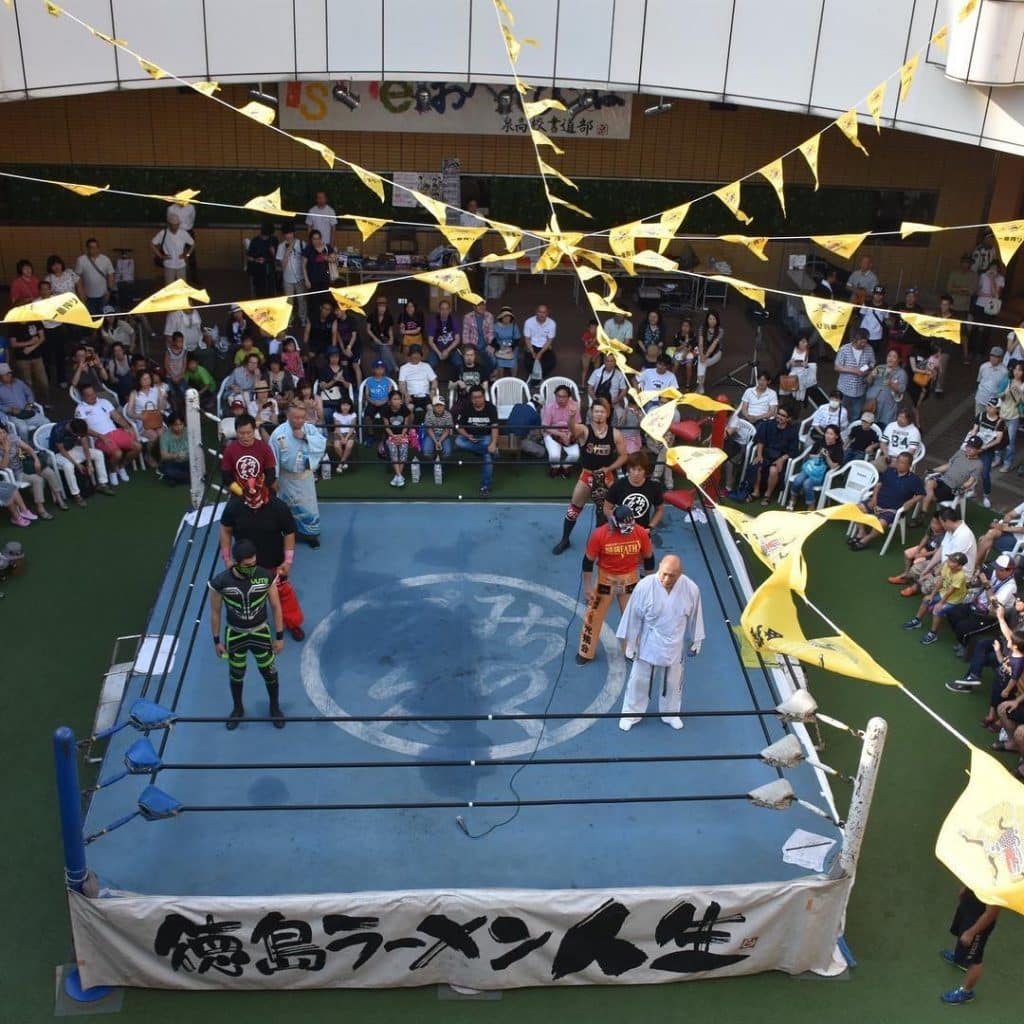 Yuta would return to the states and continue to pick up steam, making his debut for Major League Wrestling. He began a rivalry with another young upcoming superstar in MLW, Maxwell Jacob Friedman. Yuta would also continue wrestling for many top independent companies such as CZW, Chikara, Evolve, Beyond and more.
He would even make an appearance for Joey Janela's Spring Break 2 as one of the participants in the yearly 'Clusterfuck' scramble match. During this time, Yuta would begin chasing the IWTV Independent Wrestling title on Beyond Wrestling and other independent wrestling shows. His first chance at the championship came against partner and mentor Tracy Williams. The two would have a match Yuta felt prepared for but looking back his feelings may have changed. During an interview with Joseph Montecillo of Fanbyte, Yuta mentioned watching the match back and recognizing he wasn't nearly as ready as he initially thought, he was wrestling Williams' match not his own.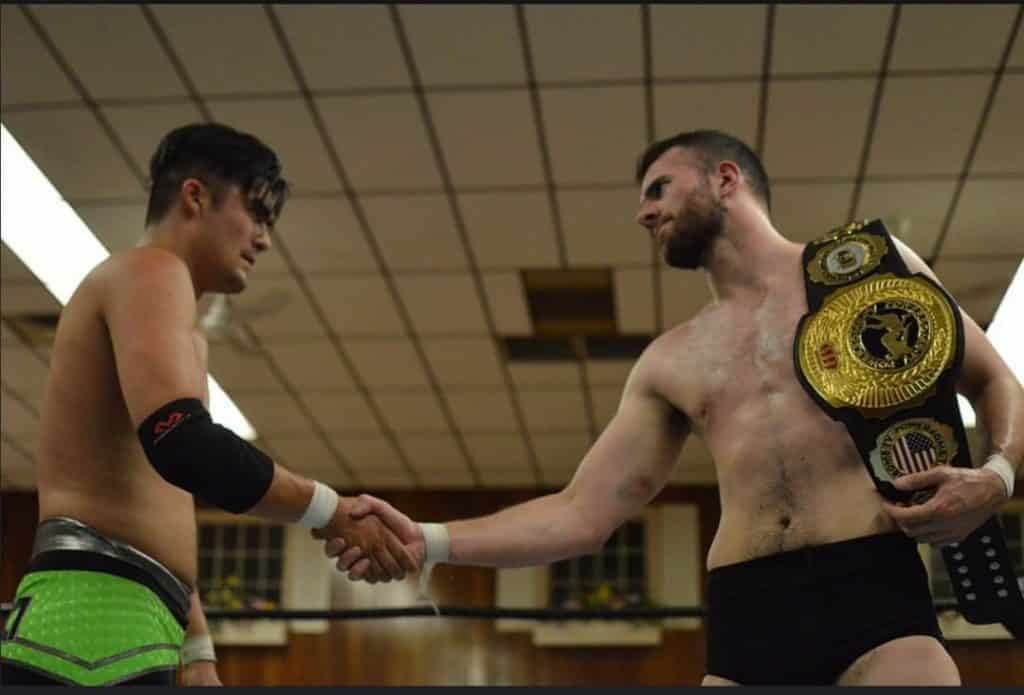 He would continue to chase the IWTV Independent title while consistently working a number of the top indies and smaller tv productions such as MLW and ROH. In 2020 he would become part of a new series for IWTV called The Masked Wrestler. A play on The Masked Singer, wrestlers would hide their identity and try to fool the audience, with the winning superstar getting an IWTV Title opportunity. Yuta would make it to the finals before coming up short to Lee Moriarty. Moriarty would go on to win the IWTV championship from Warhorse after his 500+ reign as champion.
Yuta would eventually get another opportunity to face off with Moriarty. This time neither would be wearing masks and it would be for the IWTV championship. In May of 2021 Yuta would face Moriarty at Beyond Wrestling's Project Reality event in a match that would go over 50 minutes long. This would be Yuta's long match and biggest test of his career but both men absolutely delivered. Yuta picked up the victory and finally secured the IWTV championship.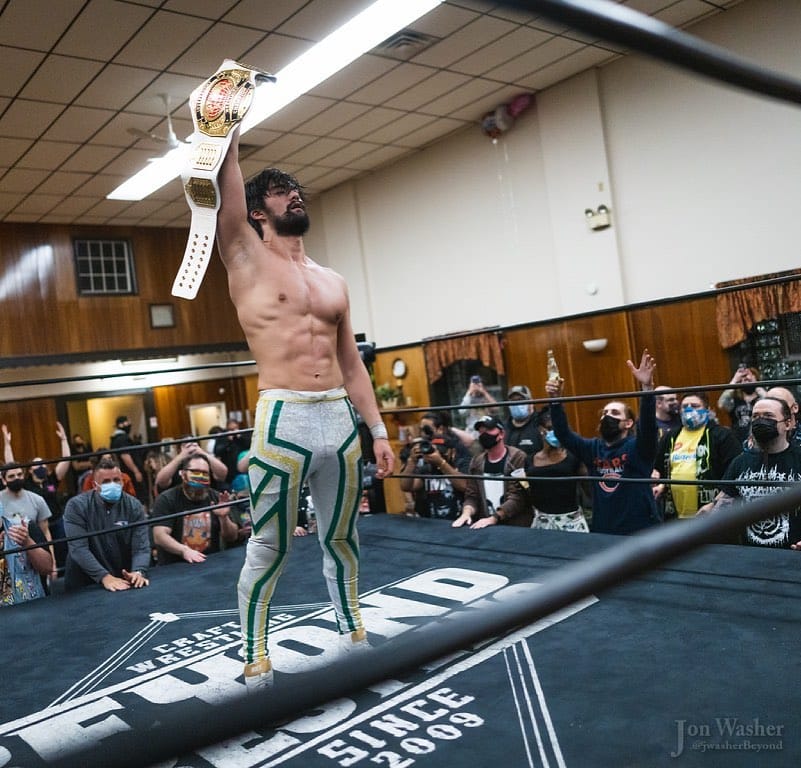 Yuta's year has been incredible thus far in 2021. Not just winning the IWTV championship, Yuta also began wrestling for NJPW's New Japan Strong programming this year. He would be involved in a small feud with Karl Anderson who had recently returned to New Japan action. This feud would eventually slightly cross over into AEW, and Yuta would make his AEW debut on Dark in a match against Karl Anderson. Despite losing this match, he has continued to show promise in AEW. The following week Yuta would pick up his first AEW victory teaming with former trainers Chuck Taylor and Orange Cassidy. The trio would pick up a win on Dark Elevation over the Hardy Family Office. The next night, Yuta would get his first singles victory on AEW Dark defeating Ryan Nemeth in short order.
Yuta has since debuted on AEW Dynamite. Despit losing to Sammy Guevara, it's clear AEW already sees a lot in him. This week, he had a match with Darby Allin in his second consecutive week appearing on AEW television. While Yuta may not officially be signed, he is being given plenty of opportunity and making the best of it.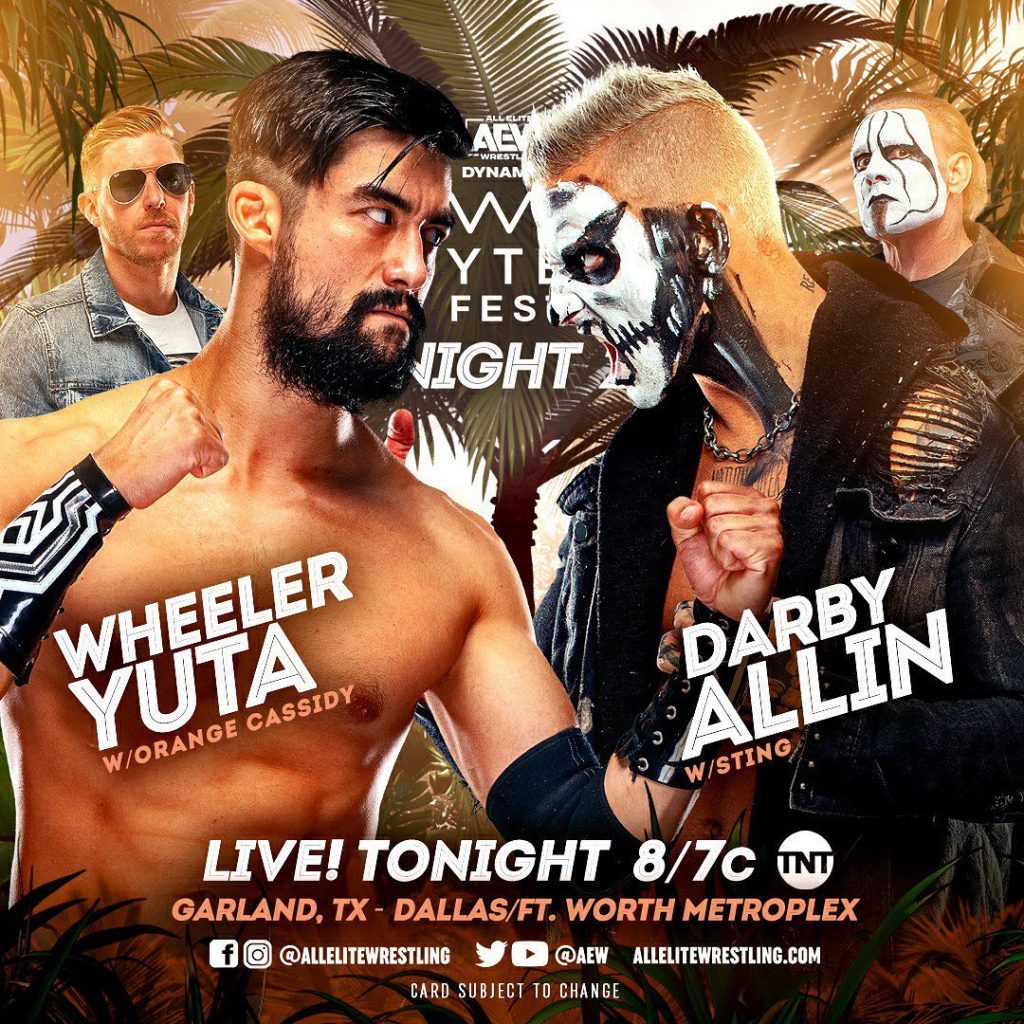 Yuta's work as a wrestler is incredible for such a young superstar. He has also spent time using his platform to put focus on something he is passionate about. Yuta has helped raise awareness for mental health and depression after overcoming his own issues in the past. Now he works to raise awareness and remind fans especially that it's ok to not be ok.
It's unclear if Wheeler Yuta has signed any official deal with AEW, or is currently doing a short run with the company. Regardless, one thing is certain, Yuta has a bright future in the world of professional wrestling. At only 24 years old, Yuta has more experience than many have at age 30. He will take this experience and become a valuable asset to whichever company official locks him up to a deal.