Passion and fighting spirit are two of the major tenants of the Japanese wrestling culture. Show after show, wrestlers give it their all in awe inspiring displays of talent and tenacity. This is true of the men and the women. Like their male counterparts, the joshi are renowned for their toughness. During the joshi boom of the 80s and 90s, one of toughest was the Dangerous Queen, Akira Hokuto. Throughout her career, she put the wrestling world on notice with her talent, passion, and unique presentation of femininity. She would become one of Japanese wrestling's greatest female icons, as well as an industry standard bearer. There are many dimensions to who Akira Hokuto is.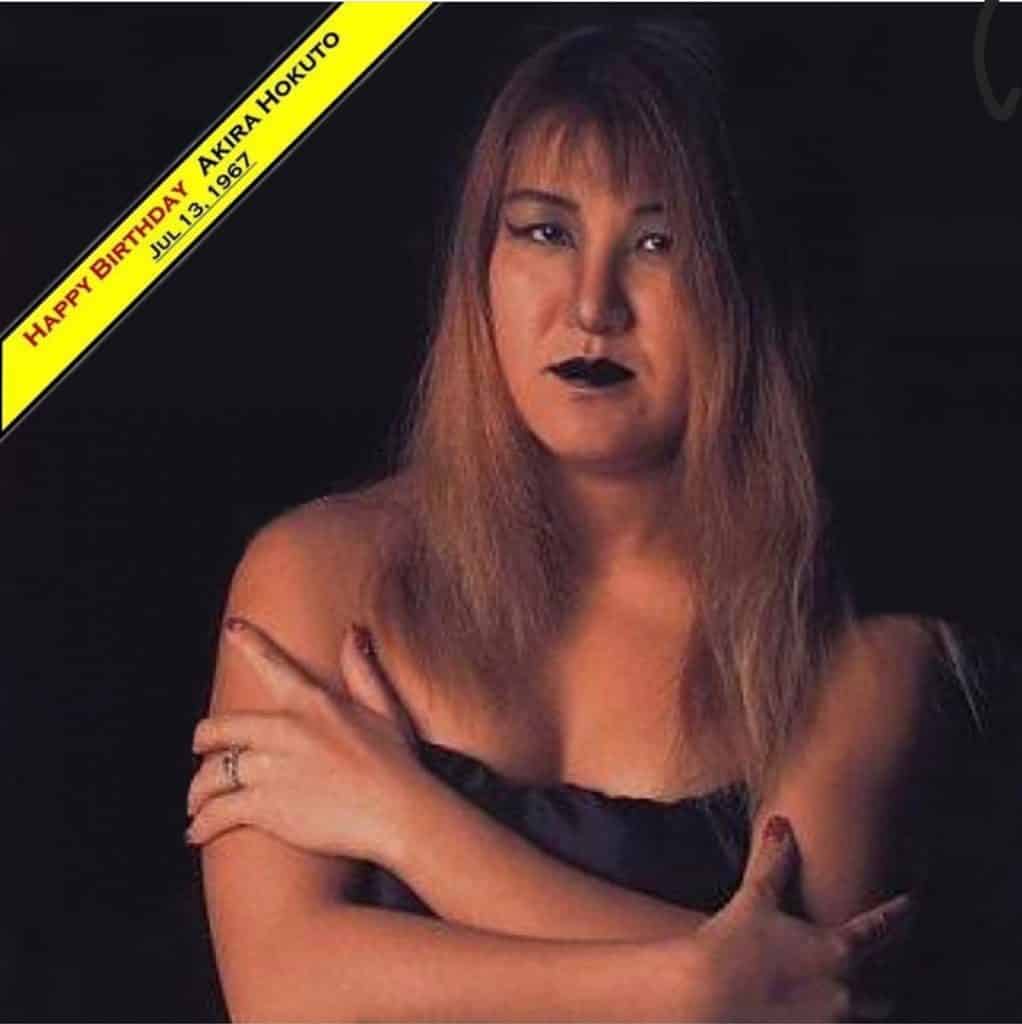 Dubbed "The Dangerous Queen", in the ring she was a hard hitting, tough as nails competitor who never gave up without a fight. Outside of the ring, she has been half of one of wrestling's greatest love stories, as well as a beloved maternal figure to younger talent. Among them are two highly respected men, All Japan Pro Wrestling's Kento Miyahara, and Pro Wrestling NOAH's Katsuhiko Nakajima, who is like a surrogate son to her. Through injury and a health situation that could have cost her everything, Akira Hokuto fought with everything she had and survived. Her story is a unique portrayal of femininity that doesn't treat it like a monolith or something silly or frivolous. To understand it, you have to go back to the beginning.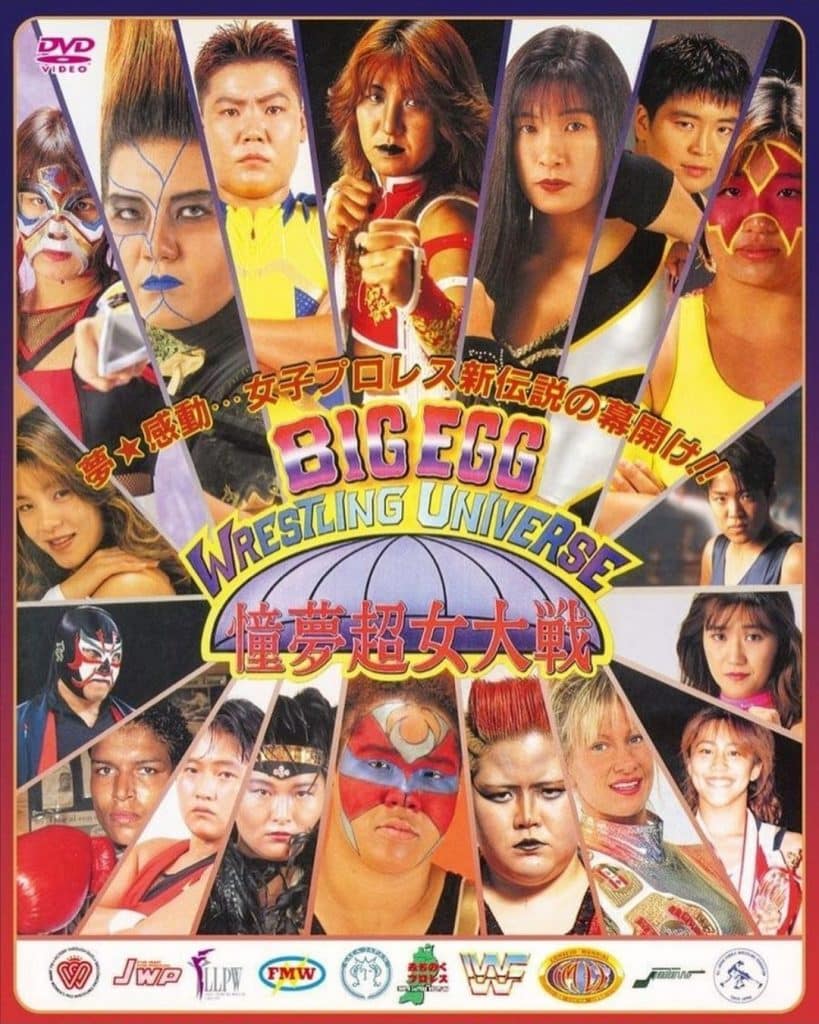 Akira Hokuto was born Hisako Uno on July 13, 1967 in the Saitama prefecture of Japan. She stepped into the ring in the wake of the massively popular Crush Gals, Chigusa Nagayo and Lioness Asuka. She was also responsible for organizing a fan club. After quitting high school, she entered the All Japan Women's Pro Wrestling dojo at the age of seventeen. Making her in ring debut just before her eighteenth birthday, she quickly stood out from her fellow rookies and was chosen as AJW's Rookie Of The Year for 1985. The AJW Junior Championship and a match of the year award would follow in 1986. That match saw Uno and Yukari Omari defeat Chigusa Nagayo and Yumiko Hotta in the finals of the annual AJW tag league tournament.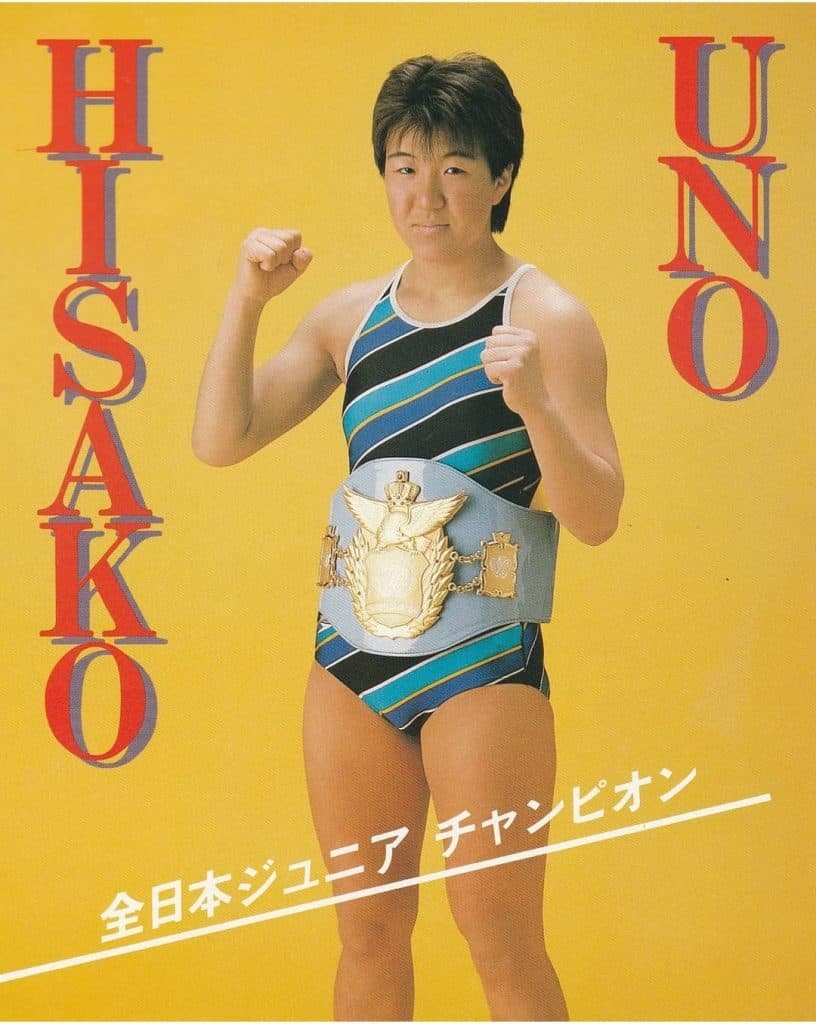 In 1987, she and Yumiko Hotta won the WWWA Tag Team Championships. They would lose those titles twelve days later to the Red Typhoons, in a two out of three falls match where she would suffer a devastating neck injury after taking a piledriver from the top rope. She astonished everyone watching, when she wrestled the entire fall of the match holding her head in place with her hands. This was one of the first examples of the toughness Uno would later become famous for.

She would return to the ring a year later with a new look and persona and look. With newly colored blonde hair, kabuki masks, and elaborate makeup, Hisako Uno was now Akira Hokuto. The new ring name was inspired by Puroresu legend Akira Maeda. Her partnership with Suzuka Minami would see them win the WWWA Tag Team Championships twice as the Marine Wolves.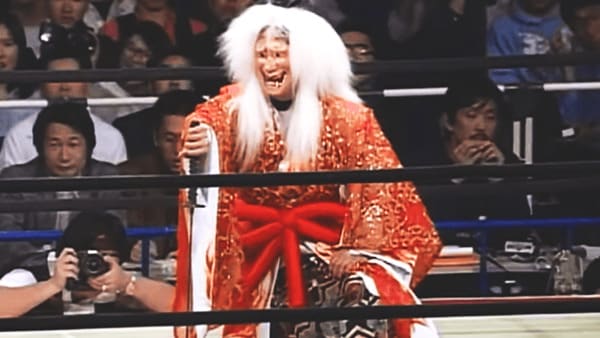 In 1990, Hokuto was set to win the Japan Grand Prix tournament which determined a new number one contender for the WWWA World Heavyweight Championship, AJW's top singles title. During the tournament, she suffered another severe injury when executing a plancha from the top rope in her match against another future joshi legend, Manami Toyota. Hokuto was unable to clear the guardrail and her knee went straight into it and was torn open.

Crying and in pain, she tied a bandage around her knee, attempting to continue the match despite being rendered unable to walk. Due to the injury, Hokuto was ultimately pulled from the tournament. Upon her return from injury, she would go on to win the All Pacific Championship. She would also earn the nickname 'the mummy' since she would often walk out to the ring wrapped in bandages due to the many other injuries she sustained.
1993 would be a banner year for Akira Hokuto and is considered by many to be the best of her career. That year, she entered a critically acclaimed feud with LLPW's Shinobu Kandori. This feud happened during an interpromotional period where the major joshi promotions combined to run shows featuring dream matches that attracted some of the largest crowds in history. Dave Meltzer even gave their Dreamslam I match a perfect five star rating. That match is still counted as one of the greatest women's matches of all time. She also won the Japan Grand Prix that year, earning another shot at the WWWA Championship against defending champion, Aja Kong. Hokuto would ultimately request that the bout be made a non-title match because she felt that challenging for the title in her injured state would insult its prestige.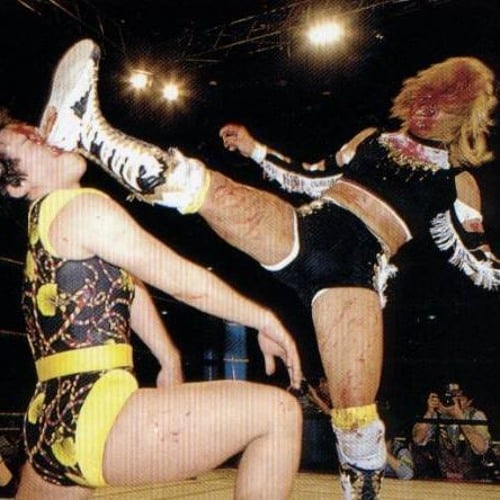 That same year, Hokuto moved to Mexico with her first husband, Antonio Gomez Medina (Mascara Magica). There, she competed as 'Reina Jabuki' in CMLL. On July 30, 1994, she defeated 'La Diabolica' to begin a two year run as CMLL World Women's Champion. Her marriage to her first husband would end in divorce, and Hokuto would return home to Japan where she would once again do battle against the likes of Aja Kong and Manami Toyota.

She would also find love again. This time it would be with future puroresu legend, Kensuke Saski who would famously propose on their first date. The two would marry on October 1, 1995, and go on to become one of professional wrestling's greatest love stories. That November Hokuto would make her US debut at WCW's World War 3 where now managed by Sonny Ono, she teamed with Bull Nakano to defeat Cutie Suzuki and Mayumi Ozaki. Her run with WCW would last until June of 1997 and see her become WCW's first and only Women's Champion after defeating the legendary Madusa at the Great American Bash.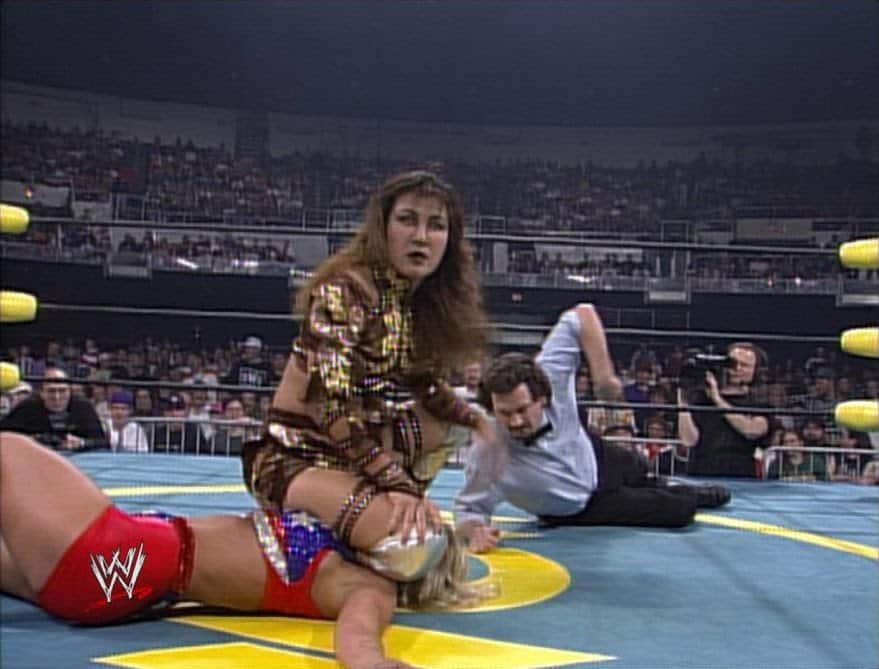 Between then and her retirement in 2002, Akira Hokuto would compete in GAEA and become a mother. In November of 1998, she and Kensuke Sasaki welcomed the first of their two sons, Kennosuke. While many joshi chose to retire after getting married and starting a family, she chose to continue actively competing, returning to the ring in 1999. In GAEA, Hokuto would team with Mayumi Ozaki to capture the AAAW Tag Team Championship in 2000. That year, her skills and accomplishments would be recognized by the Wrestling Observer Newsletter when she was inducted into its Hall Of Fame.
On April 7, 2002, she would team with future joshi legend, Meiko Satomura, to face off against Ayako Hamada and Chigusa Nagayo in her retirement match. Dealing with a broken rib at the time, she pushed through the pain. In a show of respect, Hokuto was presented with flowers by her colleagues during the post match ceremony. She even slapped a few of them, which in the Japanese wrestling culture is considered a way to transfer part of a verteran wrestler's fighting spirit to a younger wrestler. The ceremony also included a ten gong salute to honor the Dangerous Queen. Afterward, she walked back up the entrance ramp with her husband and their son. In 2015, things took a scary turn when Hokuto was diagnosed with breast cancer. Thankfully it was caught in time and she was able to beat it.
Today, Akira Hokuto remains one of the industry's most respected women. She and Kensuke Sasaki are still considered one of Japan's most iconic celebrity couples. What set her apart from her contemporaries was her overall presentation. Throughout her career, she combined beauty with a hard edge with her intense makeup, wigs, and demon masks. That, mixed with her talent and the passion she showed in the ring, made for an interesting brand of sex appeal that was both palpable and inspiring.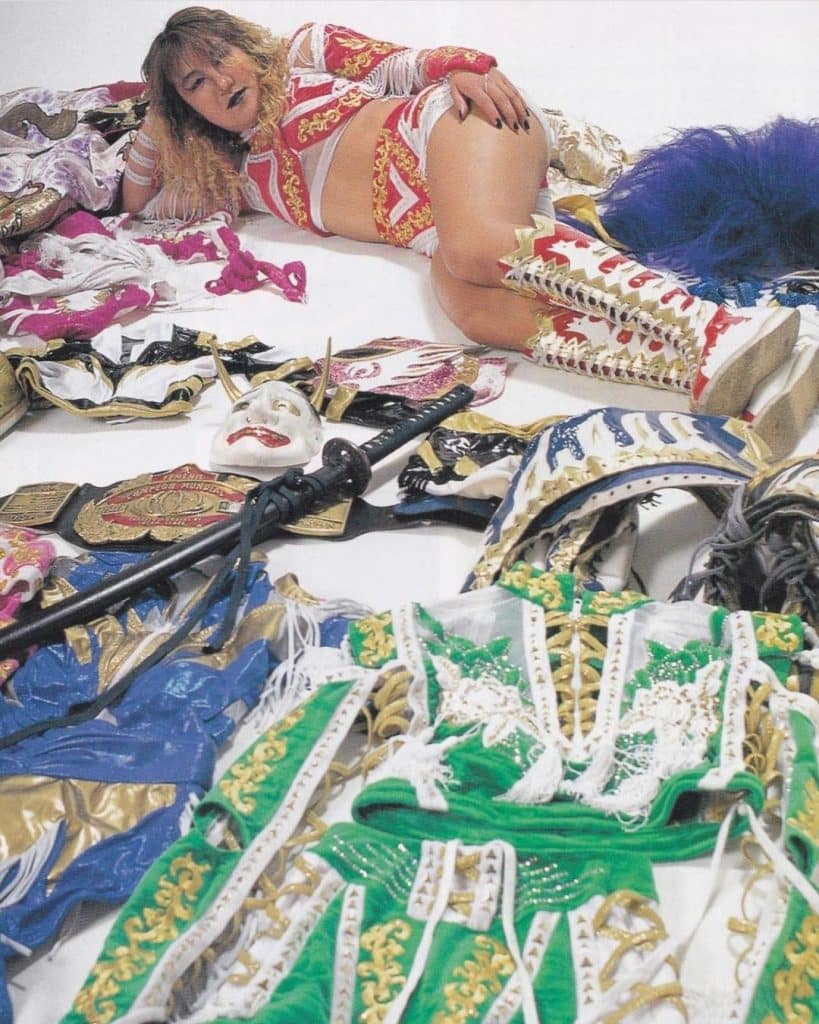 She is also admired for the strength she showed in and out of the ring. Her role in the industry is now that of promoter, as she helps run Kensuke Office/ Diamond Ring with husband, Kensuke Sasaki and Women's Pro Wrestling Assemble with longtime friend, Chigusa Nagayo. She also remains a beloved maternal figure to younger talent. A lot of her time has been spent raising her family and taking care of their four dogs.

One of the best things about Akira Hokuto's story has to be its message. Her story stands as an example of how people can find success and love on their own terms, as well how a woman doesn't have to lose identity after becoming a wife and mother. In many ways, it has played out like a beautiful and dangerous love song.