In the modern era of professional wrestling, the industry is filled with powerful female figures. From the women of WWE, IMPACT, and AEW to the joshi of Japan and the luchadoras of Mexico, these talented queens of the ring have been breaking new ground for quite some time. Throughout the history of professional wrestling some have come along who have truly been ahead of their time. Among the most memorable and respected has been Madusa. Before there was Chyna, before there was Lita or Trish Stratus, there was Madusa.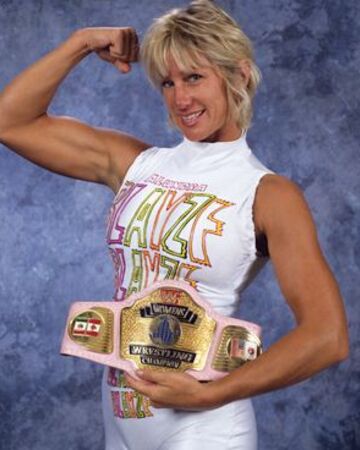 Beautiful and incredibly gifted in the ring, she was arguably the most prominent American competitor in women's wrestling during the early to mid 90s. Her feud with joshi legend, Bull Nakano is widely regarded as one of womens wrestling's greatest rivalries. In WWE, she was the face of its women's division. With great success came controversy, but in the end Madusa would remain a highly regarded name in the industry long after retiring from active competition. Her influence is still felt today and can be seen in many of today's top female stars. Madusa's story is a unique and complex one. It's a story of a talented performer who American wrestling may not have been completely ready for in the early to mid 90s, but managed to make a huge impact at the time.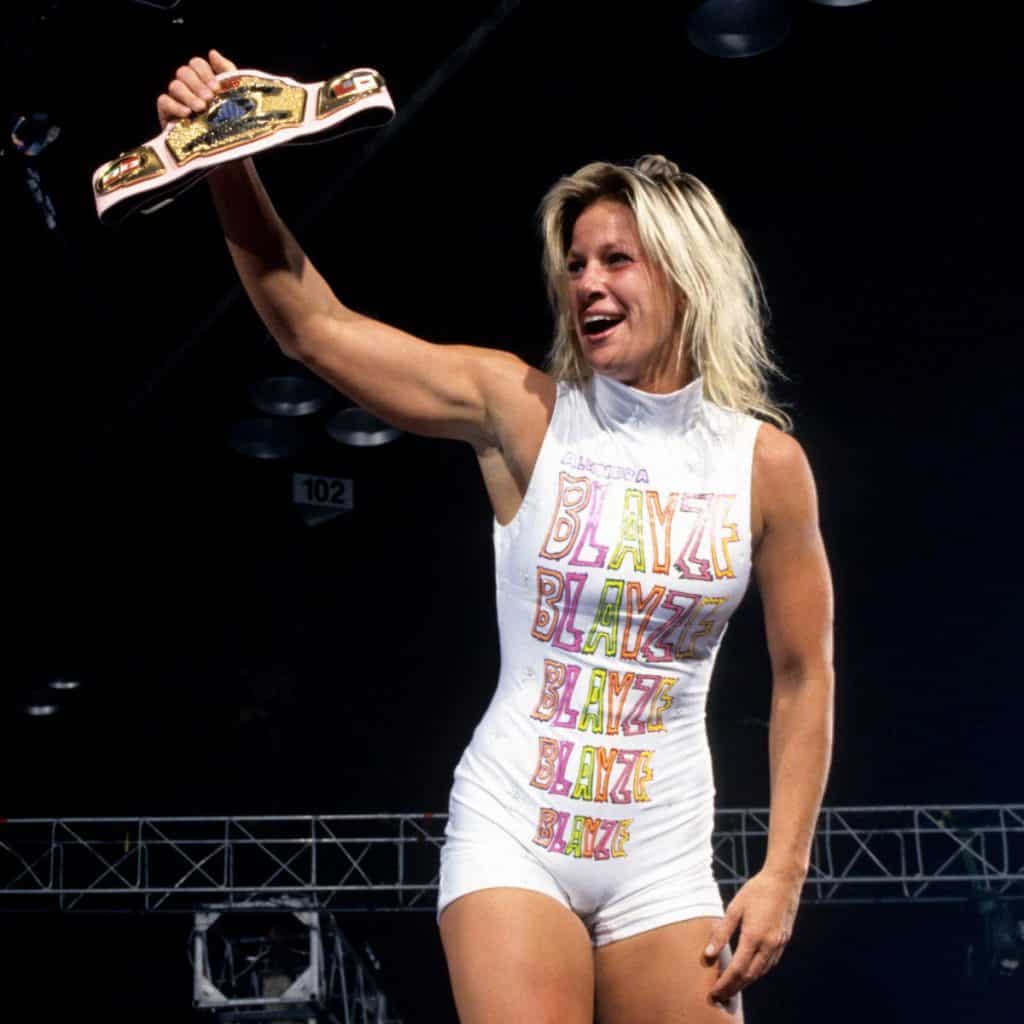 Madusa was born Debra Ann Miceli on February 9, 1964. She was born in Milan, Italy, but grew up in Minneapolis. Prior to beginning her wrestling career, Miceli competed in both gymnastics and track. In 1984, she trained under Eddie Sharkey and began competing on the independent scene for $5 a match. Around this time, she also worked part time as a nurse. In 1986, Miceli made her debut in the American Wrestling Association as Madusa Miceli where she became embroiled in a feud with Sherri Martel. Her ring name was a play on the phrase 'made in the USA'. When Sherri left the AWA, Madusa replaced her as the manager of Kevin Kelly (WWE's Nailz) and Nick Kiniski, 'The Perfect Tag Team'.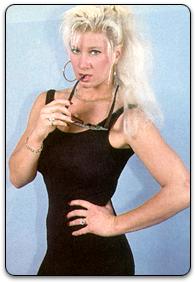 She would also prove herself as an in ring competitor, winning a tournament for the AWA World Women's Championship after defeating Candi Devine in the finals in December of 1987. Around that time, Madusa also began managing AWA World Heavyweight, Curt Hennig. She would hold the women's championship until November 26, 1988 when she lost it to Wendi Richter. Madusa and Henning soon joined Diamond Dallas Page's faction, the Diamond Exchangem which included Badd Company. At Superclash III, Madusa and Badd Company went head to head with Wendi Richter and the Top Guns. Badd Company's tag team titles were on the line as was Richter's women's championship. However, since Richter pinned Madusa, Badd Company retained their titles. In 1988, Madusa made history as the first woman to be chosen as Pro Wrestling Illustrated's rookie of the year.
In early 1989, she wrestled a six week tour with All Japan Women's Pro Wrestling. During that tour, Madusa defeated Chigusa Nagayo for the IWA Women's Championship before losing it back to her the very next day. She then began training in Japan, learning the country's wrestling style as well as Muay Thai, kickboxing, and boxing. She would then go on to sign a three year deal with AJW, becoming the first non Japanese wrestler to do so. There, Madusa would feud with the likes of Luna Vachon and joshi legends Bull Nakano and Aja Kong. Around this time, she also teamed with then partner Eddie Gilbert to defeat Luna Vachon and Cactus Jack in a hair vs hair mixed tag team match that saw Vachon end up having her head shaved.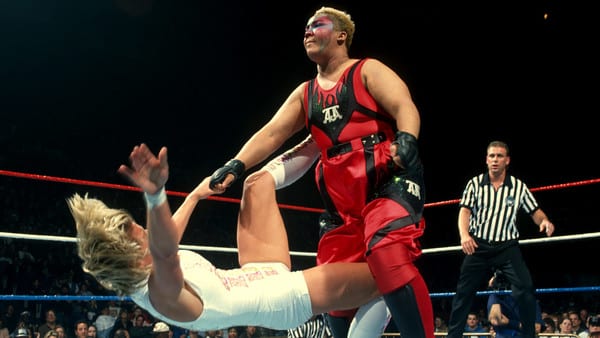 From there, Madusa would make her way to World Championship Wrestling where she helped Paul E. Dangerously form his faction, the Dangerous Alliance. She primarily acted as Rick Rude's valet at the time. By October of 1992, Madusa was no longer with the Dangerous Alliance after being kicked out by Paul E. Dangerously, at that year's Halloween Havoc. She would get a small measure of revenge when she defeated him by count out at Clash of Champions.
By 1993, the World Wrestling Federation had reinstated its women's championship after having vacated it three years earlier. Looking to revive their women's division, they brought in Madusa. A tournament was held to crown a new women's champion. The finals would Madusa, now competing as Alundra Blayze, and Heidi Lee Morgan to go head to head for the title. Blayze would get the win and the title, becoming the new face of the World Wrestling Federation's women's division. Not long after the championship tournament, she asked the then WWF to bring in more women for her to work with.
The promotion agreed and the competitor who was arguably her greatest rival in Japan would soon make her debut in the World Wrestling Federation. That woman was an absolute powerhouse named Bull Nakano. The two battled over the WWF Women's Championship throughout mid to late 1994. Blayze would also go up against the likes of Rhonda Sing and Aja Kong. Between 1993 and 1995, she would hold the WWF Women's Championship a total of three times.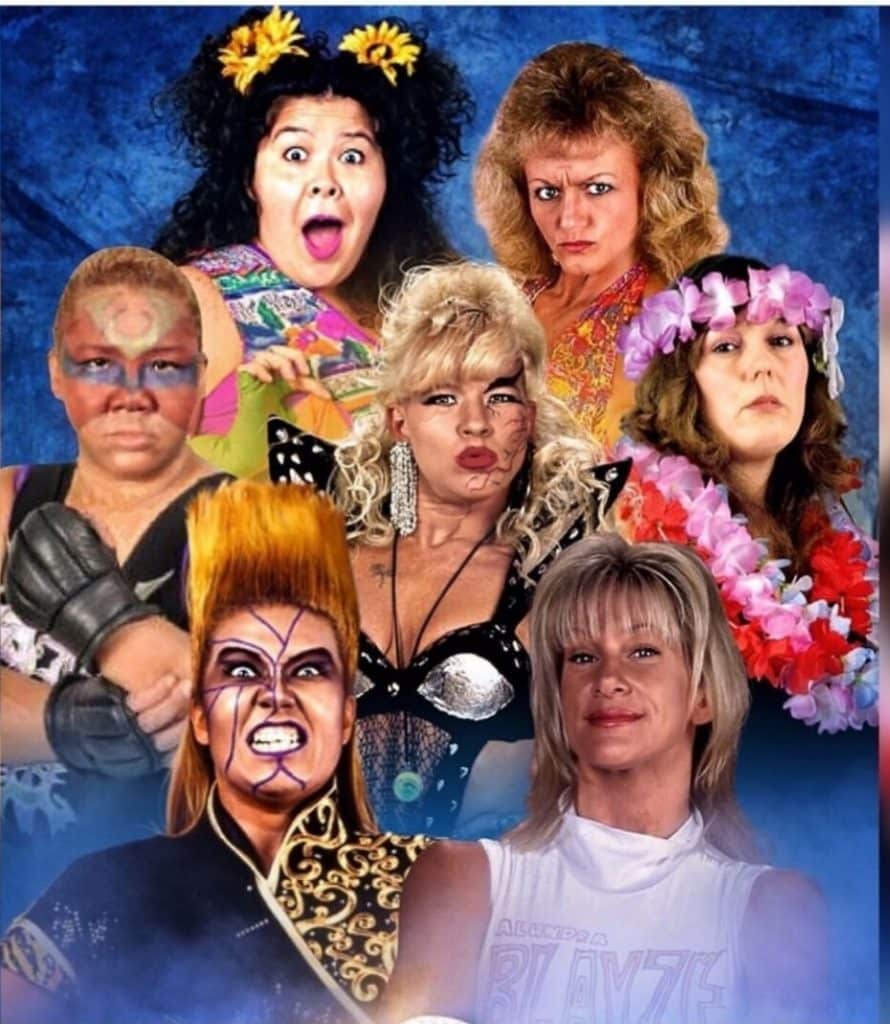 By December of 1995, the WWF was dealing with serious financial issues, and Blayze was released from her contract. She made the move to World Championship Wrestling, but there was one thing. She was still WWF Women's Champion at the time. Once again competing as Madusa, she would be embroiled in a major controversy after appearing on an episode of WCW Nitro and dropped the WWF Women's Championship into a trash can. As a result she was blacklisted by the WWF, and it would be three years before the title would be reinstated again.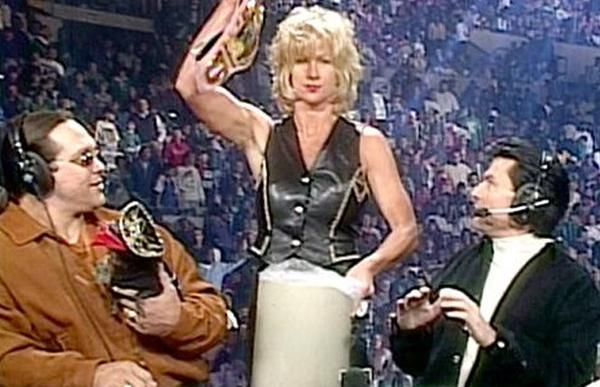 WCW soon established a women's championship by holding a tournament where Maudusa would lose to the Dangerous Queen, Akira Hokuto in the finals. Her rivalries with Bull Nakano and Sherri Martel carried over from AJW and the AWA. In June of 1996, Medusa would take a lengthy hiatus from wrestling after losing a title vs career match at the Great American Bash to Akira Hokuto. She would return in April of 1999 as part of Team Madness.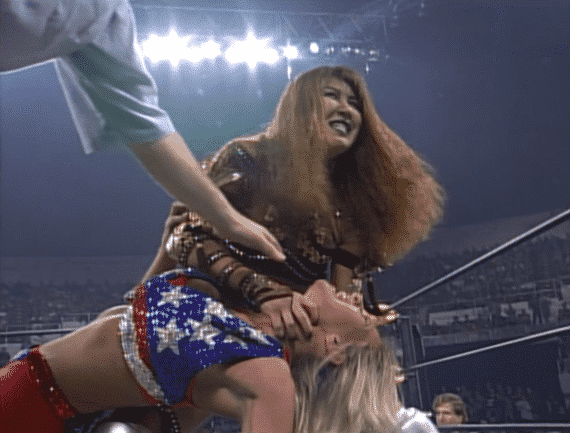 Madusa would later enter a tournament for the WCW Championship where was eliminated. Afterward, she managed Evan Karagias and feuded with Oklahoma for a time. She also became the first woman to win the WCW Cruiserweight Championship after defeating Karagias. After later losing the title to Oklahoma at Souled Out 2000 Madusa became an instructor at the WCW Power Plant where she helped train women like future WWE Superstar, Molly Holly. Before the buyout from WWE, she and Billy Kidman would take on Torrie Wilson in a mixed tag team scaffold match, where she took a dangerous bump and was never seen on WCW television again. Due to the 1995 falling out with WWE, she chose not to stay with the company after hearing that the buyout was imminent.
Madusa retired from active competition in 2001. She would later join the worlds of monster truck driving and boat racing before reconnecting with the wrestling world. In 2015, she became the commissioner for World Of Wonder Stardom. Medusa was also able to rebuild her relationship with WWE, which led to her induction into the WWE Hall Of Fame in 2015. She also would step into the ring for the first time since retiring, when she competed in a battle royal at WWE Evolution. Other part time appearances for WWE would follow, including a brief run as 24/7 Champion in 2019. Madusa would later make an appearance in All Elite Wrestling when she hosted AEW's Women's Tag Team Cup Tournament: The Deadly Draw.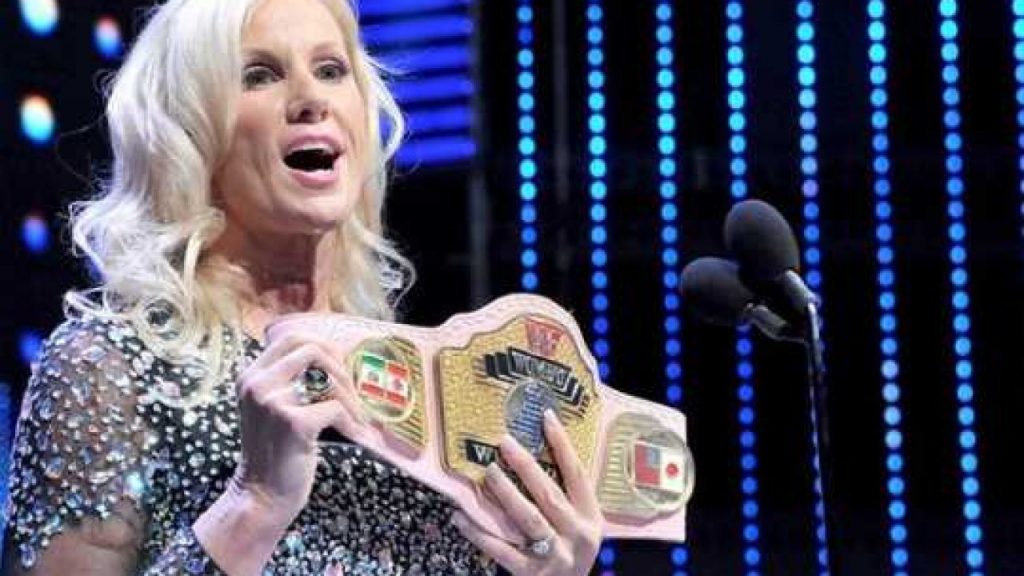 Today, Madusa one of wrestling's most respected. She was a role model and icon for a generation of young girls at a time when American wrestling promotions weren't focusing as much on women's wrestling. In the early to mid 90s, Madusa put a major crack in the proverbial glass ceiling that existed in American wrestling at the time. She may not have been the very first, but she was definitely one of the best. Through controversy and other challenges, Madusa stayed true to herself and persevered. To this day, fans still love this trailblazing beauty whose journey helped pave the way for a generation of young women who would go on to start a revolution in women's wrestling.