This week we will be taking a closer look at one man, and two characters who have made their presence known on AEW Dark since March of last year. Serpentico has been a mainstay on AEW's Dark programming, teaming up with Luther in the Chaos Project for nearly a year, however many may be unaware that Serpentico actually pulls double duty while working for AEW.
When the mask comes off, he is none other than AEW Dark superstar Jon Cruz. Serpentico works as two completely different characters on AEW Dark. Whether he is donning the mask and teaming with Luther, or exposing his face to compete with Jon Moxley, Serpentico has had a solid run with AEW since March of last year. In that time, he has had multiple opportunities to showcase both of his characters on AEW Dark, AEW Dynamite, and even the 2020 All Out pre-show in a singles match with Joey Janela.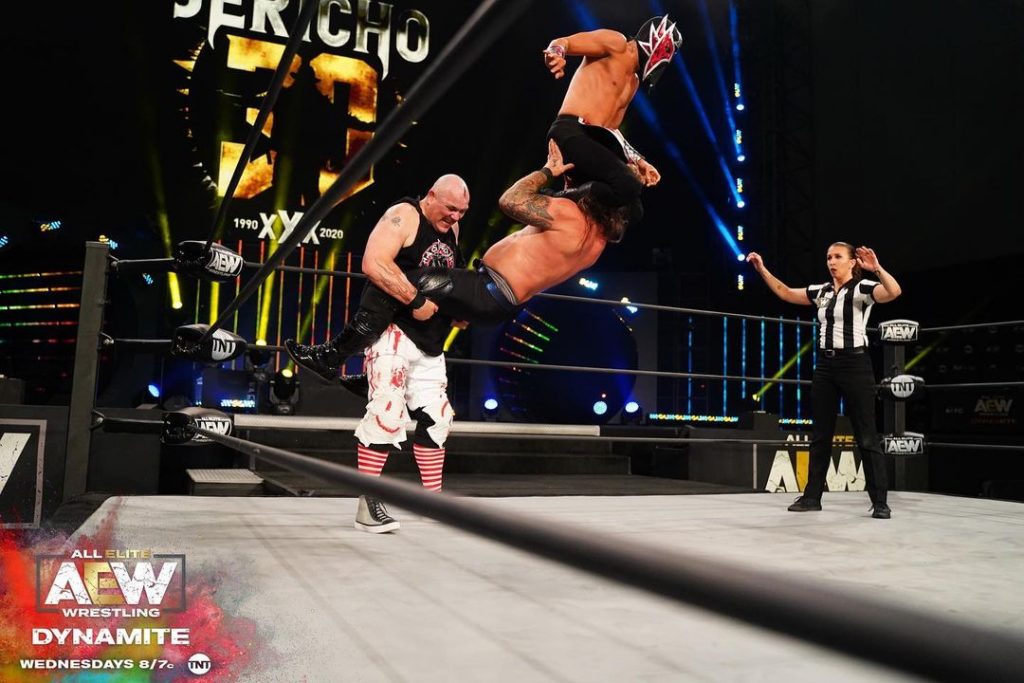 Despite the relative success, Serpentico's story doesn't begin with his time in AEW, rather it starts over seventeen years earlier in his home country of Puerto Rico. Serpentico would find a passion for professional wrestling after watching it as a child and watching his father, grandfather, and uncle wrestle in Puerto Rico. Serpentico got his start in professional wrestling after he began training in Puerto Rico under the tutelage of El Mesias (Lucha Underground's Mil Muertes).
It was during this time that Serpentico would train in the art of lucha libre, a style of wrestling that he still utilizes heavily. Serpentico's desire to learn the Lucha Libre style of wrestling stems from seeing talent such as Eddie Guerrero and Rey Mysterio make a name for themselves in the WWE despite their size.
Following his training in Puerto Rico, Serpentico would relocate to Florida and eventually begin training at the Dudley Boyz Team 3D Wrestling Academy. It was during his time at the 3D Academy, that Serpentico would strengthen his in-ring psychology and get ready to make his official pro wrestling debut. Not only did his time at the 3D Academy strengthen his in ring skills, it also gave him a new perspective on how to use his smaller size to his advantage. Now, Serpentico offers his skills to the Team 3D academy as a trainer for the school.
Serpentico would make his wrestling debut under the ring name Ben Dejo, and wrestled for a number of Southern independent companies including Coastal Championship Wrestling, and many others. During his early days as an independent wrestler, Serpentico would team up with Jay Rios (aka Marty Con Dejo) as Los Ben Dejos, primarily focusing on tag team wrestling.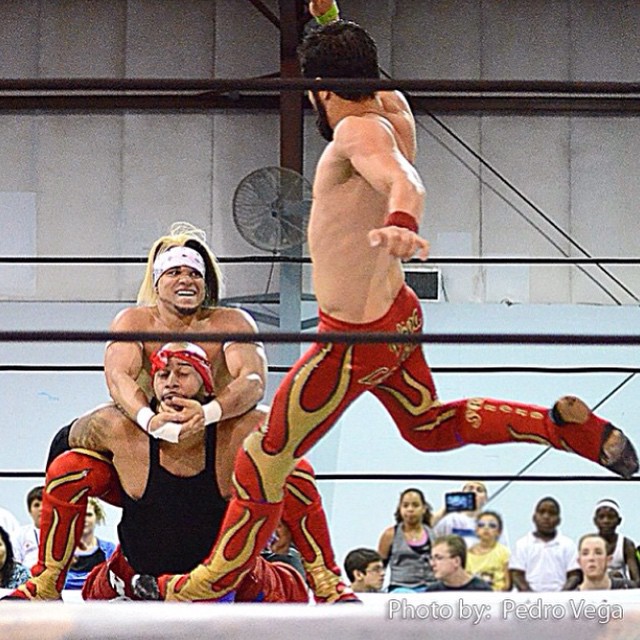 As a tag team, Serpentico and Rios would make stops at a number of notable independent wrestling organizations including the New York Wrestling Connection, Dragon Gate USA, Combat Zone Wrestling, Evolve Wrestling, and many others. During this time, the team would begin wrestling for Ohio Valley Wrestling, which would eventually open the door for them to make their debut in TNA. Serpentico and Rios would make their Impact debut in a dark match against The Young Bucks, known as Generation Me at that time.
Serpentico and Rios would continue tagging following brief stop in TNA Wrestling, winning a number of tag team championships from independent promotions such as USWA, Ring Warriors, and FIP. After nearly eight years as a team the two would begin working more as singles superstars. This entrance into the singles division would give Serpentico the ability to get more creative and original with his character, and thus the Serpentico character was born.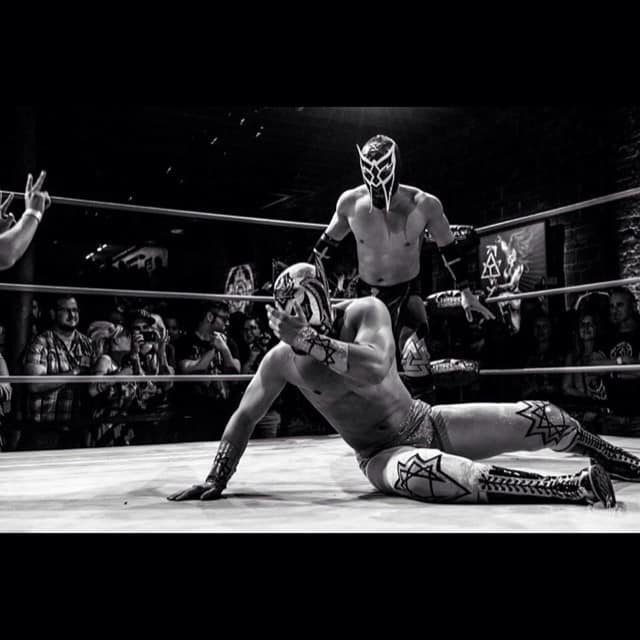 As he began to grow and recognize a desire to emphasize some of his Lucha Libre teachings, he decided to change up his character a bit. After meeting with a personal friend Chris Parks, an artist from PALEHORSE design, about a Lucha Libre inspired project Parks was working on, the two agreed to work together. This led to Cruz taking on the character of Serpentico and after utilizing it for PALEHORSE Lucha, taking the character on to different promotions such as Impact, ROH, and now AEW.
Taking on the character of Serpentico gave him an opportunity to continue growing as a performer even ten years into the game. As he embraced the lucha style, picked up the pace, and added new snakelike mannerisms to his repertoire, Serpentico began to really pick up steam on the independent scene. In his five years as Serpentico, he has wrestled over 100 matches for popular companies such as MLW, ROH The Crash, and more.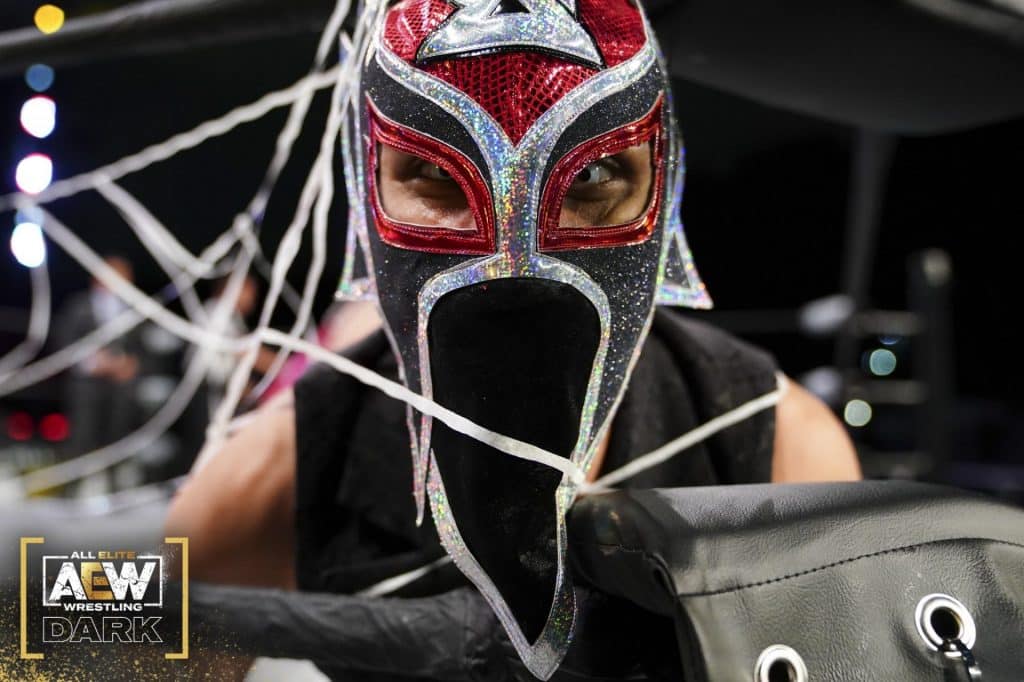 Serpentico has matched up with some of wrestling's best talent while working the indies including Killer Kross, Lince Dorado, Danhausen, Effy, and Chris Dickinson, just to name a few. The ultra talented luchador has carved a lane for himself to appear on AEW Dark, not just as Serpentico, but also as the maskless Jon Cruz. He has also competed on Dark as both Cruz and Serpentico on three separate occasions, the most recent being AEW Dark episode 75.
Serpentico has found himself not just in a tag team role, but once again in a position to learn and grow as a performer, aligning himself with the unpredictable and sadistic veteran, Luther. These two would make an interesting case to travel abroad when such things are relatively more open given Luther's history in Japan.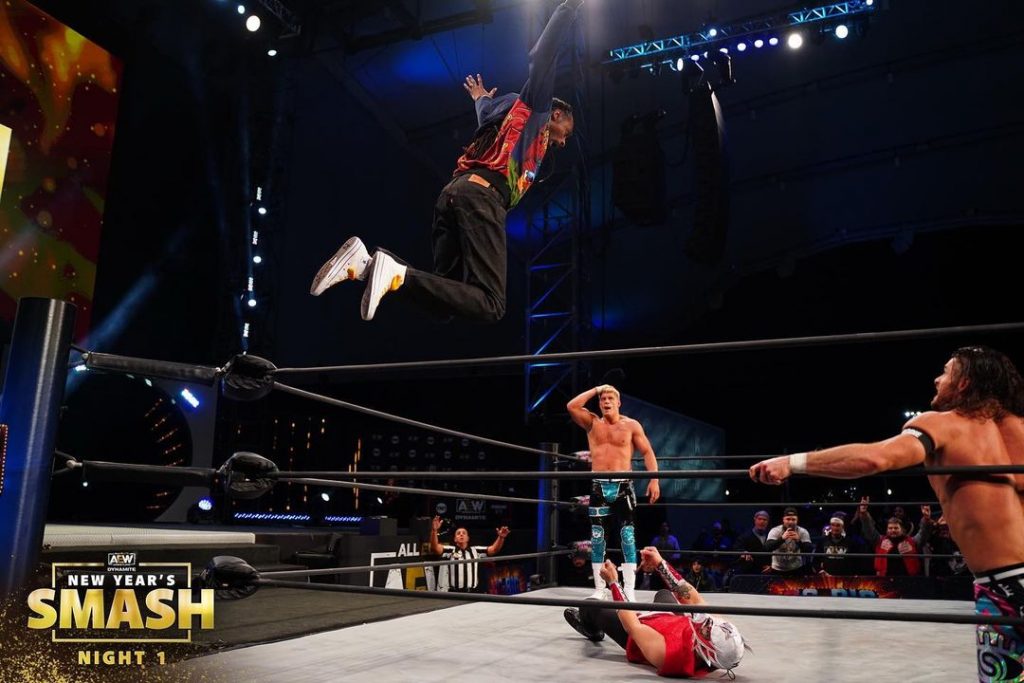 Whether it be working the Team 3D academy as Ben Dejo, Impact wrestling as Jon Cruz, or taking a splash from Snoop Dogg on Dynamite, he has shown an ability to grow and adapt as a performer, with the more experience he gets. Now well entrenched as a member of AEW Dark alongside Luther, Serpentico has found a nice role for himself and looks to see more success in the future.