Love your hate.
Your faith lost.
You are now one of us.
At AEW Revolution this past weekend, fans in Orlando saw CM Punk come to the ring differently than they had become accustomed to. Since 2011, the Voice of the Voiceless has been escorted to rings and octagons by the opening chords of Living Colour's Cult of Personality. When he first debuted the theme song, WWE fans were shocked and confused, but their reactions changed when Punk made his return to surprise the new WWE Champion, John Cena. Longtime Ring of Honor fans recognized the song as the one Punk used as ROH World Champion during the illustrious Summer of Punk in 2005. However, that wasn't the only song Punk used in the promotion.
Miseria Cantare: The Beginning is a different tune from the bombastic classic rock track. AFI, the band responsible for the track, had a dark and somber style. Miseria Cantare is Latin for "sing my sorrows." The theme which Punk used for his dog collar match with MJF harkened back to a darker time for the Best in the World. A time when Punk was a brash, young heel who had no problem telling crowds that he was better than them, and they knew it. Sound familiar?
In the early-2000s, CM Punk became one of the bright spots in the new wave independent scene. Already a good worker, if not terribly athletic, what separated Punk in those early days was his persona. A real-life follower of the straight-edge punk scene who firmly believed in the no drinking, no drugs mantra. Punk channeled that into one of the most detestable characters on the stage.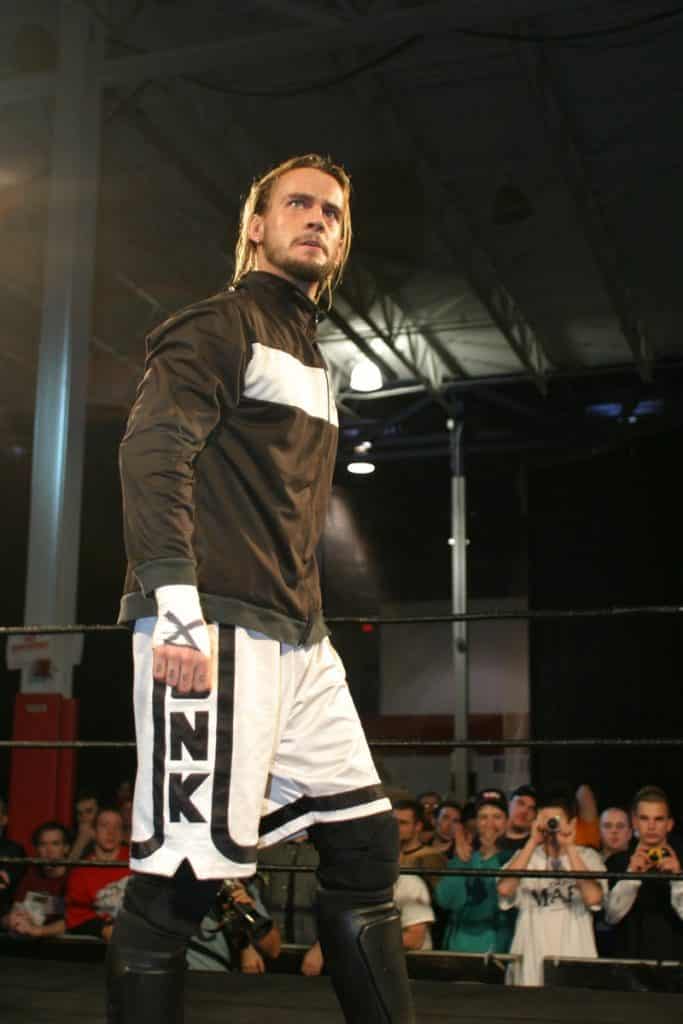 Coming out of an era where Stone Cold Steve Austin and the Sandman freely slammed beers in the ring, someone extolling such virtues could have easily been considered a wussy character, an RTC-era Stevie Richards. But with his collection of tattoos and greasy bleach-blonde hair, Punk was anything but. While loving his matches, fans quickly learned to hate the persona.

Along with his partners Colt Cabana and Ace Steel, aka The Second City Saints, Punk made a home in the fledgling Ring of Honor. Booker Gabe Sapolsky understood that a burgeoning young heel needs a smart veteran babyface to help him find the next level. Who could ROH find to serve as the perfect foil for a sanctimonious jerk like Punk? What about a man looking for redemption? What about Raven?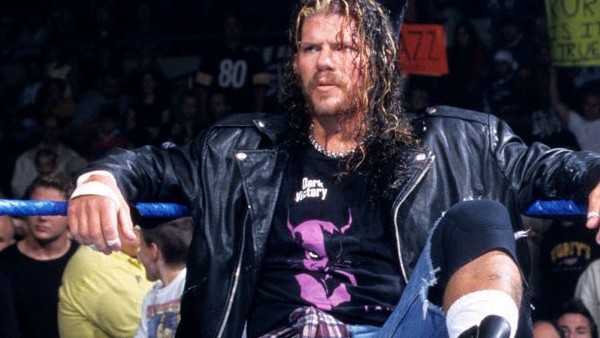 Scott Levy spent years as a journeyman comedy performer working in Portland, the GWF, and WCW (as Scotty Flamingo) before settling as Johnny Polo, a manager, and commentator in the WWF. Levy left the WWF and its creative team in 1995 and resurfaced in the early days of ECW under a new gimmick. Levy played a rich kid spoiled beyond saving. He was dark and sullen, taking chapters from the works of Poe and Gaiman to craft a goth outsider who had the talent to turn others to his cause.

As Raven, he became an ECW icon, whose two-year feud with Tommy Dreamer helped define the promotion. While moves back to WCW and WWE didn't fair as well, no one could deny the talent, both in and out of the ring. Raven is often credited as one of the most brilliant minds in the wrestling business. However, like Jake Roberts, Levy was also self-destructive. His struggles with addiction derailed his career. However, in the spring of 2003, Raven, recently released from WWE, resurfaced in ROH and was clean and sober for the first time. In ROH, Raven was a man with a dark past looking to clean his reputation and build his future in a new company in need of veteran leadership and recognizable stars. That also sounds familiar.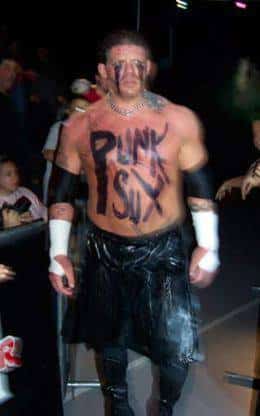 In Raven, the Punk character saw everything he hated. Here was a man with all the talent and acumen in the world but had let his predilection for drugs and alcohol destroy him. In Punk's eyes, he was weak, and therefore Punk was better than him. The upstart challenged Raven, and the two met for the first time in Raven's rules (hardcore) match in March of 2003. As expected, the match was chaotic and, after a ref bump, ended with Punk earning a submission with the Anaconda Vice. More than anything, Raven wants to teach Punk a lesson at the hands of the Raven Effect DDT.
During a tag match where Raven teamed with Cabana against Punk and Steel, Raven got the win over Steel. However, Cabana found his way back to Saints, this time with Daffney, here called Lucy, aligning with the trio. The late Daffney played Lucy with more than a hint of Harley Quinn. Raven would find a new partner in Christopher Daniels in June. The young duo would defeat Raven and the Fallen Angel after Punk used a chain to choke out Raven in the NO DQ match. After this, Punk cut one of the most famous promos of his young career.
Almost 18 years later, it's hard to see this young, vengeful man and see the guy who critics say was just happy to be back in the ring. Like Raven before him, Punk's years in professional wrestling changed him. While Raven struggled with dependency, for Punk, it was his mental health that was nearly shattered after years in the ring. Like Raven sought redemption and rebirth in the Ring of Honor, Punk found his renewal in AEW. Twenty years ago, he was an outlier, but today CM Punk represents a force of change in pro wrestling.
However, in AEW, Punk found another angry young man with a chip on his shoulder. Though it isn't straight edge beliefs that make Maxwell Jacob Freidman feel better than the fans and his competition. For MJF, it's his wealth and social status separating him from the rest. Surely when Punk sees the brash kid from Plainview Long Island, he doesn't just see a rival, but a dark reflection of the man he used to be.
Critics call Punk dumb for listening to MJF's "supervillain origin story." But is MJF's experience with how anti-Semitism shaped him much different from Punk's childhood in an alcoholic home? Both events had real long-term effects on both as performers and as men. The modern CM Punk is based on the idea a broken man can heal. That a bad person can be reformed. The character of CM Punk needed to hear MJF out. He has to believe that somewhere deep down exists a good man. If there isn't, everything Punk believes in is a lie. Punk needs to have faith that a good man can evolve from a broken spirit. But as we've all learned, MJF isn't ready to accept that yet. Just as Punk wasn't prepared to accept that in the summer of 2003 when he faced Raven in a dog collar match.
Punk and Raven were shackled together in the same manner as Piper and Valentine. For over a half-hour, they battled until blood spilled. Punk got the win, but that wasn't enough. Punk crawled over Raven's defeated body and taped his opponents' hands to the ropes. He then prepared to drown a recovering alcoholic in beer (something Punk mentioned in a Dynamite promo). But while torturing his opponent, Punk found that Raven had an ally waiting to help. CM Punk turned around to find Tommy Dreamer, Raven's greatest enemy waiting with a chair. Dreamer laced Punk with the weapon and untied Raven. In the end, the two men who fought in ECW's greatest feud shook hands and hugged because Raven was a changed man.
That entire rivalry, which ended in A Clockwork Orange Match later, served as the blueprint for CM Punk vs MJF. The struggles of the young Punk became the character-defining of the new man. That's why it was more than appropriate to walk out to the ring, perhaps for the last time, to AFI's dark anthem. After all, it was in the Raven match where Punk first used the song. Perhaps a valiant MJF will have to teach a young punk named Brodie Lee Jr. a lesson in the future.
If so, there's a perfect song waiting for him.