This week, Tony Khan sat down for an interview with Scorpio Sky and Funhaus creator James Willems on AEW's Wrestling with the Week podcast.
Tony Khan has one of the most unique stories as an executive running multiple different companies. There's a balancing act between AEW, the Fulham, as well as his role with the Jacksonville Jaguars. Remarking on the many facets of executive roles that Tony Khan contends with on a daily basis, Scorpio asks,

What does a day in the life of Tony Khan look like?
It just depends on the time of the year, I'm always working when I'm awake. But I love all the different things that I work on. I don't sleep as much as I used to, and I definitely don't work out as much as I use to. I divide my time, I might stay up all night scouting Fulham players while we're waiting to get back and edit from the studio for a taped segment for Dynamite, and then while I'm working on that I can be waiting for scouting reports. While you're waiting on one thing, you try to make sure there's no wasted time.
Tony elaborates on his roles with the Jacksonville Jaguars and Fullham, shedding light on how he divides his time between these companies, in addition to his role as co-owner, CEO, and President of All Elite Wrestling.
I don't think there's a lot of people that have the different jobs I do, and I definitely don't run the Jags. Urban Meyer and Trent, our new GM are great people here, and we do have a great head coach. I'm one of the executives here, but at Fulham, I'm the General Manager and Director of Football that is in charge of the scouting and signing of players. I work really hard on the scouting, and in recruitment.

While being the CEO of AEW, I work with all the wrestlers, companies, and the networks. This is really important in our case with TNT, because that's what keeps AEW in business, it's our primary revenue stream. Our television partnership with Warner Media is also very important. It's a different kind of life than I ever expected, but I really enjoy it. My dad runs several different companies, and he also practices time management, so I've been watching someone do it my entire life. That was good practice. There are other great CEOs out there that balance different companies, so I think it can be done.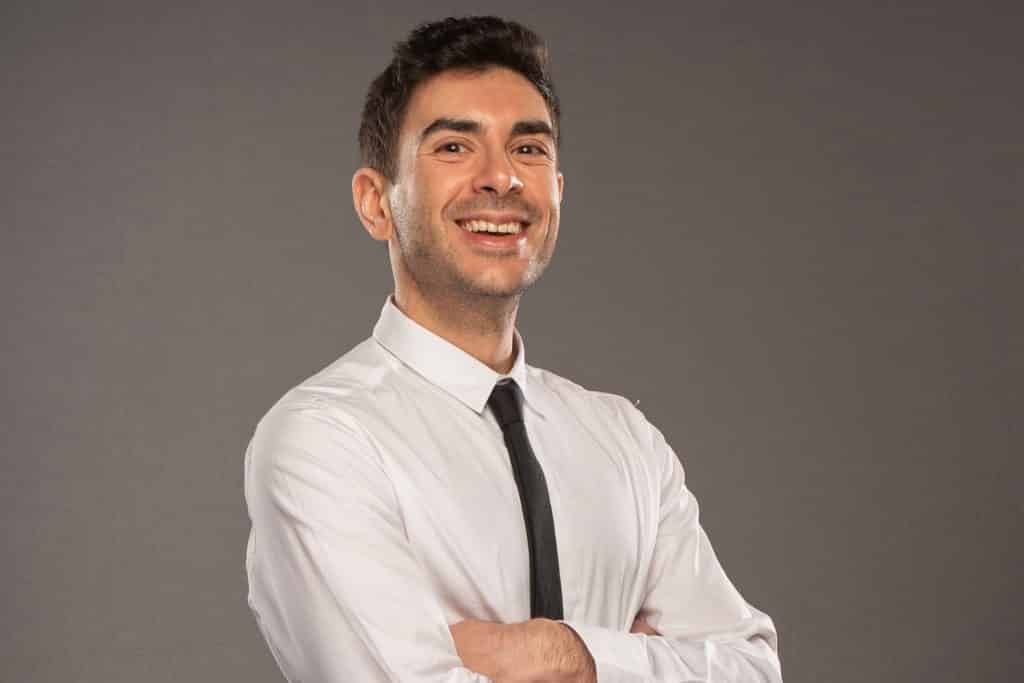 Tony Khan is well known for having an encylcopedic knowledge on the history of wrestling. While he is the President and CEO of All Elite Wrestling, he has also spent the majority of his life watching and enjoying wrestling as a fan, and the passion and knowledge he has for it has only deepened his appreciation for the sport. When James Willems spoke about how he met Scorpio Sky at a SoCal wrestling show, he connected the feeling of being a fan of the shows you're seeing, to watching new stars and new stages being developed in this new era. Tony Khan remarks,
I think following the wrestling business closely is part of what being a wrestling fan is all about. I am a huge wrestling fan, but deep down, I'm somebody who has wanted to work in wrestling my whole life. AEW Dynamite is something I've been writing on paper at home for over 26 years. Since early 1995, which was the first time I'd ever written a Dynamite, and all through the late 90s and college I kept working on it. The stars change, some stay the same, but it's something I've always done. Formatting and writing wrestling TV shows, I've really enjoyed doing it. I think we've had some great shows, and I really enjoy that process.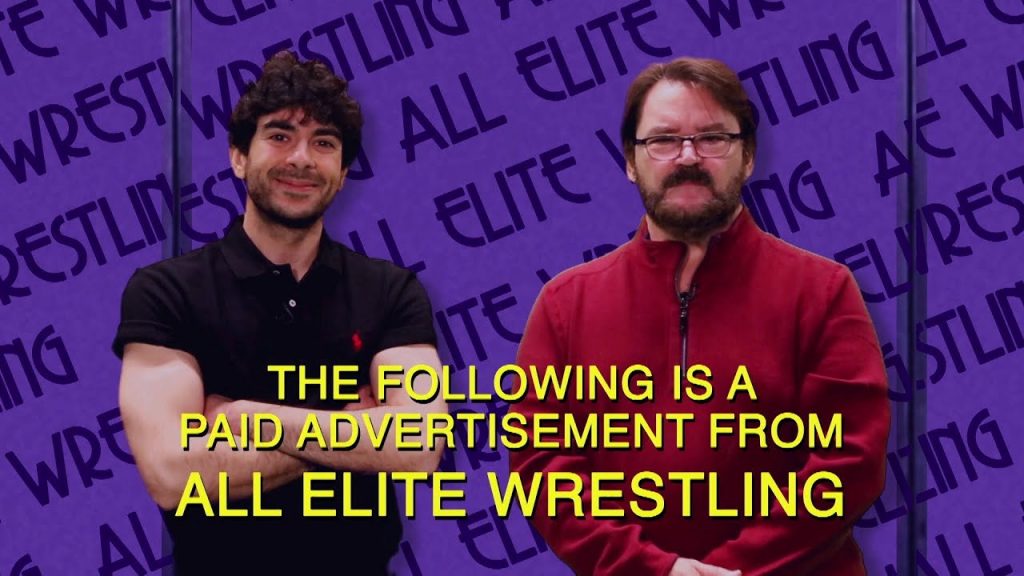 While Tony has spent a lifetime crafting wrestling matches, rivalries, and booking storyline feuds that could play out in the ring, he remarks that finding yourself in that position may not always be what it might seem. Often, writers come from a variety of backgrounds, and passion can often be the key element that brings these stories together in a unique and interesting light.
There are people who've always wanted to work in wrestling, and format and write wrestling for TV, but you'd be amazed how often it isn't the case. There have been people in these positions that people would dream of being in, and are probably far more qualified to be in, but these people who have no love or passion for wrestling have ended up in these positions. It blows my mind.
AEW took off on a hot start with excited fans, sell out shows, and record PPV buys in its first year. However, the COVID-19 pandemic threw a wrench into many of its plans, forcing AEW to adapt and adjust in a new, crowdless era. As vaccines have begun to roll out, it feels to many, like we may be nearing the light at the end of the tunnel as many fans are looking forward to attending traveling shows again in the future. When asked about AEW's future plans in light of the new developments with vaccines and COVID protocols, Tony Khan had this to say,
I think hopefully we'll be able to do shows back on the road again soon. We've been in Jacksonville, and the crowds have been so amazing. I think it's really important to note, that we've done so many shows in Jacksonville a year, but also that we started doing outdoor shows that I equated basically to the drive in movie experience in professional wrestling. Seating pods were a way for people to come with their family and friends in a close group.

By August of 2020, we were still relatively early in the pandemic even though we felt like it had been a long time. We were doing the first outdoor ticketed shows, and even the Jaguars next door were benchmarking what we were doing. The first teams to allow fans back in were the Jaguars and the Chiefs. We've gone out and done it safely at limited capacity, spreading everyone evenly outdoors. It's a safe experience.

We've provided a lot of fun and a sense of normalcy, continuing these live events, and it's been great for the company. It's kept the wrestling business going, and it kept us going. We've had 0 known transmissions at Jaguars games, and at AEW. We've done a ton of AEW shows dating back to August now with no issues doing it outdoors, socially distanced. It's really important to prevent any outbreaks, and take care of the fans.
You can watch Scorpio Sky and James Willems' full interview with Tony Khan, and watch Wrestling with the Week, every week, on AEW's Youtube channel!