Throughout history, pop culture has been filled with stories of anti-heroes: people who walk a fine line between good and evil. The professional wrestling world also has its fair share of legendary anti-heroes like WWE's Stone Cold Steve Austin. One of the industry's best has been Tetsuya Naito, the leader of New Japan Pro Wrestling's most popular faction, Los Ingobernables de Japon. Initially built up as traditional babyface character along the lines of Hiroshi Tanahashi or Kota Ibushi, Naito went on to become one of NJPW's most prolific anti-authoritarian figures.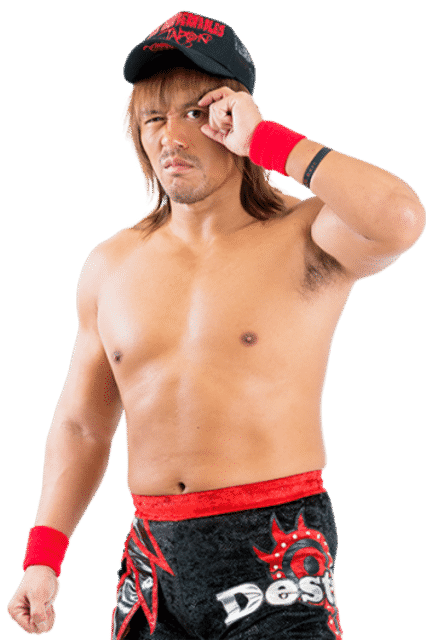 Tetsuya Naito's story began on June 22, 1982. Born in Tokyo's Adachi ward, he grew up an avid fan of baseball and pro wrestling. His wrestling career started in 2000, when he was around eighteen years old. Naito originally trained under Animal Hamaguchi, which also marked the beginning of friendships that would lead to the formation of LIJ.
After winning the Takeda Dojo Submission Tournament in 2004, he went on to try out for New Japan Pro Wrestling in 2005. Also at that tryout, were future NJPW stars Yoshi Hashi and Sanada. Of the three, Naito would be the only one to make the cut. He made his in-ring debut on May 26, 2006. In 2007, Naito also got to compete in the prestigious Best Of The Super Juniors tournament when he was pulled as an alternate to replace another wrestler who'd been injured.
By early 2008, he and future Bullet Club member Yujiro Takahashi were paired as a tag team called No Limit. The team went on to have a run as IWGP Junior Heavyweight Tag Team Champions. No Limit also made appearances in Total Nonstop Action Wrestling and CMLL. The partnership would last until 2011 when Yujiro unexpectedly turned on Naito to join the CHAOS faction.
As a singles competitor, Naito gradually moved up the ranks in New Japan. He was soon dubbed the 'Stardust Genius', a play on Hiroshi Tanahashi's 'Ace Of The Universe' moniker. His feud with former partner, Yujiro Takahashi, continued and by 2013, he was truly a star on the rise. That year, he even won the highly prestigious G1 CLIMAX, earning the right to challenge for the IWGP Heavyweight Championship at WRESTLE KINGDOM. Naito then went on to have a run as NEVER Openweight Champion after defeating Masato Tanaka during the annual DESTRUCTION tour. Naito had a very good relationship with NJPW fans at this time, but things began to change heading into WRESTLE KINGDOM 8.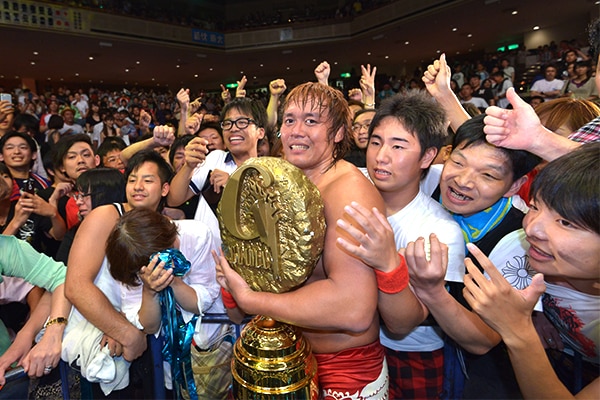 The change began when it was announced that a fan vote would decide which match would end up being the main event for WRESTLE KINGDOM. Fans could choose between Naito Vs Kazuchika Okada for IWGP Heavyweight Championship or Shinsuke Nakamura for the IWGP Intercontinental Championship. In the end they chose the Intercontinental Championship match, which left Naito feeling disappointed and betrayed. When it came time for the title match against Okada, he ultimately came up short.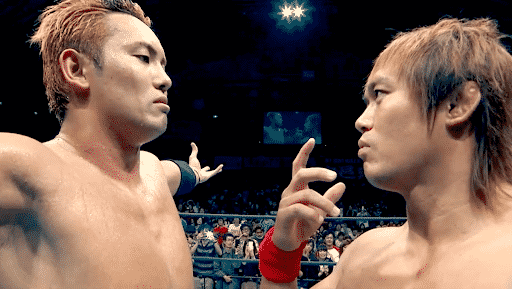 After that loss, Naito remained in North America after the rest of the NJPW returned from a co-branded tour with RING OF HONOR in 2015. He returned to Mexico for a tour with CMLL, where the relationships he'd built there sparked an idea that would make a major turn in his career. During this tour, Naito joined the popular faction, Los Ingobernables (The Ungovernable ones). When Naito returned to Japan it became clear to NJPW fans that something was different. There was an all new look and anti-authroitarian persona. He also announced that he would be representing Los Ingobernables in Japan. Naito had turned against the fans as he felt they had turned against him.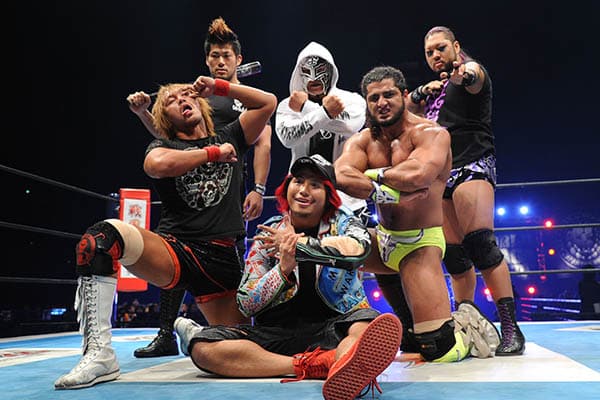 Over the next few years, Los Ingobernables de Japon gradually came together and went on to become one of the most successful and popular factions in the history of New Japan Pro Wrestling. First to join the group was former young lion, Takaaki Watanabe, who was newly returned from his learning excursion in North America and now known as the King Of Darkness, EVIL. Next came Seiya Sanada who had been a rising star in All Japan Pro Wrestling followed by the Jet Black Death Mask, Bushi. Then came the Ticking Timebomb, Hiromu Takahashi. Last to join the group was former Dragon Gate champion, Shingo Takagi. Each member of the group went on to achieve major success.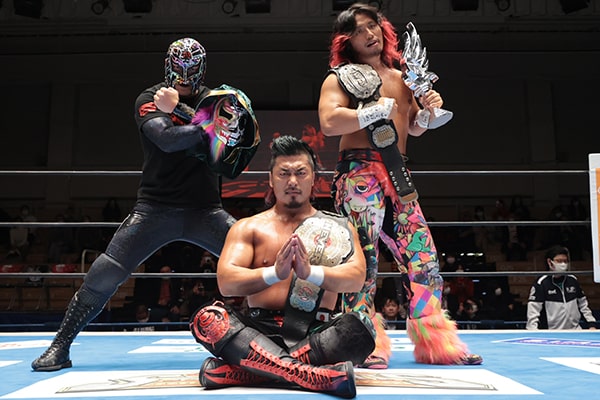 As the momentum behind LIJ kept growing, Naito became very closely associated with the IWGP Intercontinental Championship which he had multiple runs with. During this time, he would have critically acclaimed feuds with the likes of Kazuchika Okada, Hiroshi Tanahashi, and Kenny Omega. Despite the prestige of the Intercontinental title, Naito routinely abused the championship belt as it represented the betrayal he felt over the WRESTLE KINGDOM 8 fan vote. What he truly wanted was the ultimate prize, the IWGP Heavyweight Championship. His first run with that title in 2016 had been very brief and he wanted another shot.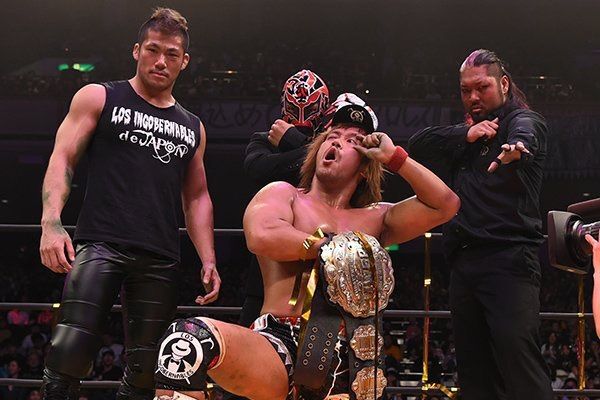 After winning the G1 CLIMAX 27, Naito went on to challenge Kazuchika Okada for the IWGP Heavyweight Championship at WRESTLE KINGDOM 13. Once again he came up short, but Naito continued to pursue the title. Along the way, his relationship with NJPW fans improved, and they were firmly behind him as he moved along the road to redemption and could see that he cared more than he was letting on.
That redemption came at WRESTLE KINGDOM 14 when Naito won the double gold dash to become the first ever dual champion. LIJ also evolved with the departure of EVIL. EVIL and Naito feuded over the dual championship throughout the summer of 2020. That rivalry was one of New Japan's biggest storylines during the beginning of the COVID-19 pandemic. Naito ultimately came out on top, holding the dual championship until WRESTLE KINGDOM 15 when he was defeated on night one by Kota Ibushi.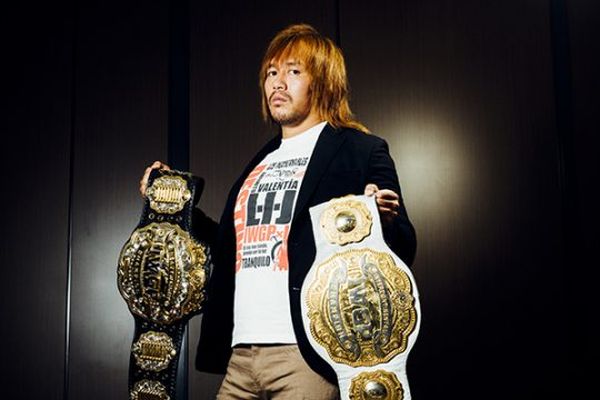 Today Tetsuya Naito is viewed by many as a pillar in New Japan Pro Wrestling. One of the most unique things about his story has to be his character arc. He started out as a classic good guy. Then he became a bitter heel. From there, he evolved into a voice of the people. Naito came to represent those people who never quite felt like they fit in anywhere. When looking at his career to this point, it's crystal clear that Tetsuya Naito will always be remembered as the champion with a renegade heart.