Typically, when I write these retrospective pieces, I try to stay as professional as possible and avoid using the phrase "I." Speaking in the first person should be done in a column and not in an article setting. However, since this week's article took inspiration from something personal, I figured I would make a one-week exception and talk about "I."
I'm from Chicago.
Actually, I'm from Bartlett, Illinois, a quiet suburb thirty miles from downtown Chicago. But everyone from the Chicagoland area says they're from "Chicago." It drives people who live in the city limits crazy. That's also part of the fun. Over Easter Holliday, while playing with my five-year-old son, Andrew, somehow, during a conversation with his grandparents, Bozo the Clown came up.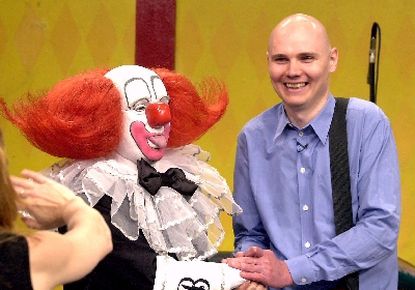 Bozo the Clown was a character created by Alan W. Livingston in 1949 for children's storybook albums. In 1956, Larry Harmon, an actor who portrayed the clown in live-action appearances, struck a deal with Livingston. The two saw a unique opportunity in the burgeoning world of television. Local television stations around the country understood that producing programming directed at children could be a big ratings winner. They essentially franchised the character, licensing Livingston's creation to stations around the country, creating a network of Bozos. In a world where local television was king, Bozo became a household name.
The most famous version of the clown lived in Chicago. Bob Bell played Bozo from 1960-1981 and left an indelible impact on the Windy City. Filmed live before a studio audience in the famed WGN Studios, Bell became a focal point in the lives of late-era babyboomer and Gen X children in the Chicagoland era. Bell's voice and mannerisms inspired Dan Castellaneta's Krusty the Klown, who turned into an iconic character on the Simpson's. In 1978, WGN became a Superstation, available on cable networks across the United States.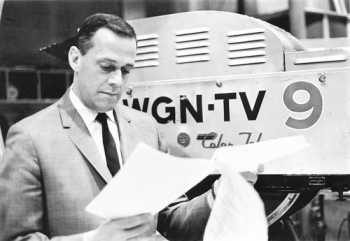 As WGN, today known as WGN America, rose in popularity thanks to its new prominence, the Chicago Bozo became the most popular variation of the clown. Part of it was Bell's charm and humor (though the character would grow to greater heights when Joey D'Auria replaced Bell in 1984 after a nationwide search). Part of it was that the Chicago version of the program was a superior show to its contemporaries in video production.

After our conversation this past Easter, I took to YouTube to show Andrew some of what I could find from the now long retired clown. During the Grand Prize Game (a beloved highlight of the show), a child drew a self-addressed envelope from a bucket. As part of the Grand Prize Game, any prize the in-studio player won would be shared with an at-home player, in this particular case, a little boy from Mobile, Alabama.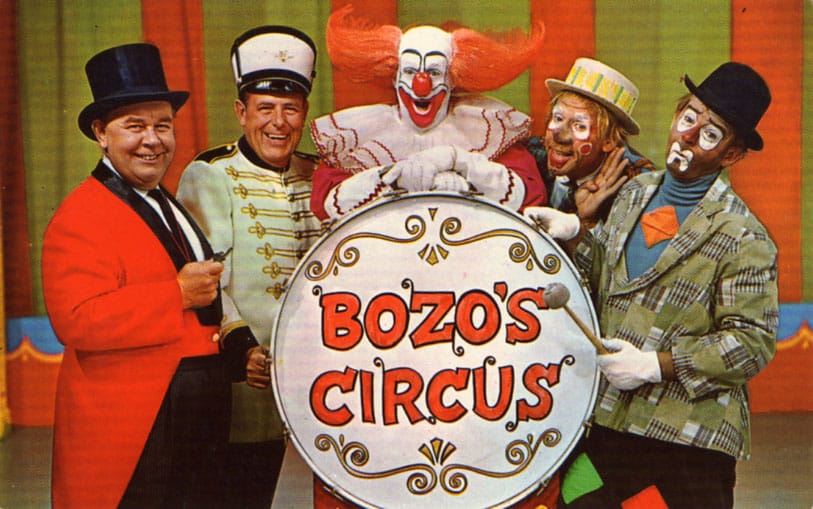 At that moment, the reach of this show settled in on me. The child (who was probably now older than me) was winning prizes, including cookies from a local Chicago bakery, to share with a child from a city that should have never known about that particular bakery's existence. Only in 1985 could television be so local and national at the same time. The major city television studio production, the national program with the local accents, the entire set-up reminded me of one thing being produced in a very similar manner more than 700 miles away— World Championship Wrestling.

The story ran a strange parallel. The Bozo network was created one year after the founding of the NWA and operated in a remarkably similar manner, emphasizing local production as part of a larger, national entity. WGN and TBS became Superstations the same year. Much like the Chicago Bozo, Georgia/World Championship Wrestling caught on with an audience that was never really supposed to see it. Both entities, the Chicago Bozo and the Georgia Wrestling territory, transcended their purpose and became national institutes. Both have faded from time.
Thinking about these strange parallels forced me to ask one question. "Why didn't this happen with wrestling in Chicago?"
At first, the answer seems simple— WGN didn't produce a wrestling show. But on further introspection, the question changes into "Why didn't Chicago have its own territory?"
During the territorial days, the NWA-affiliated promotions were often known by their base city. Jerry Lawler was the top star of Memphis. Roy Shier promoted San Francisco. The Fullers ran Knoxville. The Von Erich's ruled Dallas. Even the WWF was known as "New York." How did the third-largest city in the US not have its own territory? Chicago is today known as one of the hottest wrestling cities in America. Moments like Steve Austin's star-making match against Bret Hart, the debut of Chris Jericho, CM Punk, and John Cena's 5-Star Money in the Bank match, even the original All Out happened in Chicago.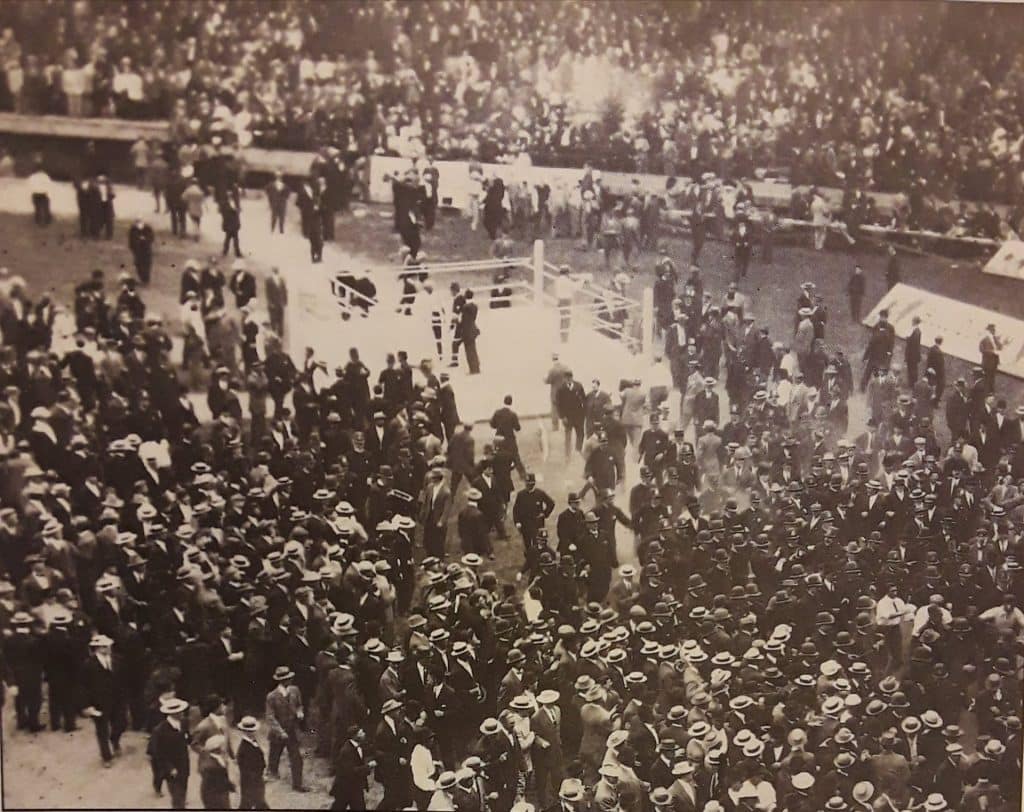 In the early half of the twentieth century, Chicago was the center of the professional wrestling world as Catch-as-Catch-Can Champion Frank Gotch took on World Greco-Roman Champion George Hackenschmidt in an epic match at Comiskey Park. Gotch and Hackenschmidt were beyond stars. They were most prominent sports figures in the world. Their matches captured such attention that they helped grow wrestling in the NCAA. The match also started a chain of events that changed pro wrestling from legitimate contests to worked performances.
When television grew in popularity in the early-50s, pro wrestling was one of the first breakout programs. Wrestling from the Marigold became a ratings juggernaut for the DuMont Network. Promoted by Fred Kohler, the program was commentated by Russ Davis and filmed inside Chicago's Marigold Arena. Before that, Kohler became an early TV success when his Wednesday night shows from the Rainbo Arena were broadcast in 1946. Kohler's shows were so successful that when a new television network started in 1949, their major program was a Monday night Kohler-promoted show from Midway Arena. That network— WGN.
Under Kohler's eye, wrestlers became national stars. Names like Gorgeous George, Antonio Rocca, Haystacks Calhoun, and Buddy Rogers built their reputation on the back of Kohler's television. That terrified the members of the NWA. Though Kohler didn't seek it, he became the first true-national promotion when the DuMont Network picked up the Marigold show. Other promoters felt that Kohler had too much power. Potential rivals eventually encroached the territory, challenging Kohler for dominance in the wrestling capital of the world.

NWA President Sam Mushnick tried to end the invasions, supporting Kohler, but the damage was done when DuMont surprisingly canceled the Marigold show. Kohler was nearly out of business when he teamed with the head of the Capitol Wrestling Corporation, Vincent J. McMahon. Along with McMahon, Kohler made a slight comeback but eventually sold his territory, which only ran in the city of Chicago, to an interesting duo.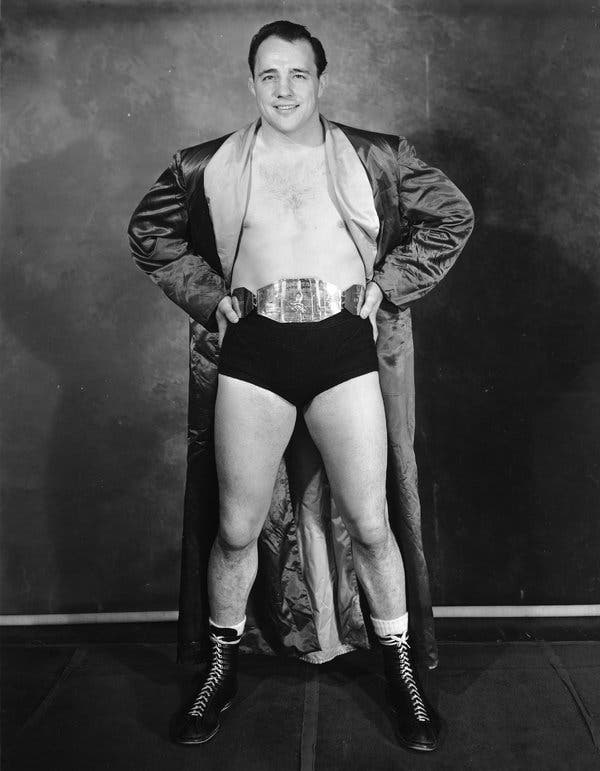 Verne Gagne was another of the stars to emerge in the early days of Kohler's shows. With Lou Thesz, the NWA traveling champion, unable to appear on Kohler's show as often as the Chicago promoter wanted, he created the NWA United States Title. The first "regional" or secondary title in pro wrestling was awarded to Gagne, Chicago's top star. Though he wasn't the NWA Champion, Gagne, a two-time NCAA champion and 1948 Olympian, became a wealthy man and eventually founded his own territory in his home state of Minnesota, the American Wrestling Association. Gagne declared himself the first AWA World heavyweight champion.
Richard Afflis was a thick, rough-n-tumble former football player more commonly known as Dick the Bruiser. While Gagne was slick and scientific, Aflis lived up to his Bruiser moniker engaging in will brawls across the country. The charismatic, cigar smoking, tough guy had a blue-collar following and popularity that matched Gagne's. Like Gagne, Afflis created his own promotion, the World Wrestling Association in his home of Indianapolis, crowning himself the first WWA World Champion.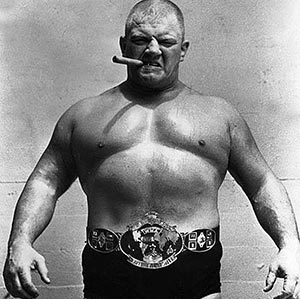 Gagne and Afflis bought the Chicago territory from Fred Kohler and made the city a strange no-man's land that was part AWA/part WWA. But to both promotions, Chicago was just another city in their territory instead of the centerpiece. Under promoter Bob Luce, wrestling left the mainstream WGN Channel 9 and found a home on UHF Station WSNS-44. While McMahon promoted in Madison Square Garden, Luce held shows made up of talent from the AWA and WWA in the dingy International Amphitheater instead of Chicago Stadium, home of the Bulls and Blackhawks.
Cities like St. Louis, Portland, and Los Angeles became territories whose identity was associated with their cities. Fans of those old promotions hold those shows in great memory. While Chicago may have hosted a great collection of moments, we never had anything like Atlanta. By sharing the territory, Gagne and Afflis essentially robbed Chicago of having its own identity as a promotion. Instead, we were relegated to being a destination stuck between two territories.
But we had a great clown.