The world of professional wrestling is filled with stories of courage and perseverance. One of the greatest is that of Kevin Von Erich. The high flying elder son of one of wrestling's greatest dynasties, Kevin achieved incredible success throughout a career that dates back to the mid 1970s. Along the way, faced unimaginable loss and pain as his younger brothers and several friends died prematurely. Through it all, he persevered and remains one of professional wrestling's greatest profiles in courage.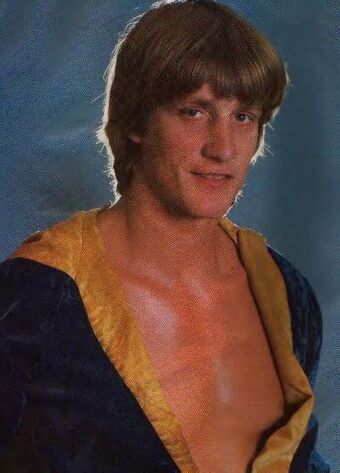 It's a tale that began on May 15, 1957 when Kevin Ross Adkisson was born in Belleville, Illinois. Kevin is the second born son of Jack and Doris Adkisson. Wrestling fans knew Jack Adkisson as Fritz Von Erich, a legendary wrestler and promoter. Throughout his career, Fritz went from playing a villainous nazi sympathizer to a highly respected family man and owner of one of the National Wrestling Alliance's most important territories.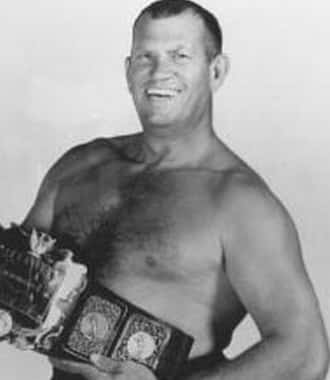 Kevin's first experience with loss happened in 1959 when his older brother, Jackie tragically died at the age of six when he was accidentally electrocuted. Kevin was only about two years old at the time. Younger brother, Kerry was born months later on February 3, 1960. Not long after that the family relocated back to Texas, where they were originally from, settling down in the Lake Dallas area.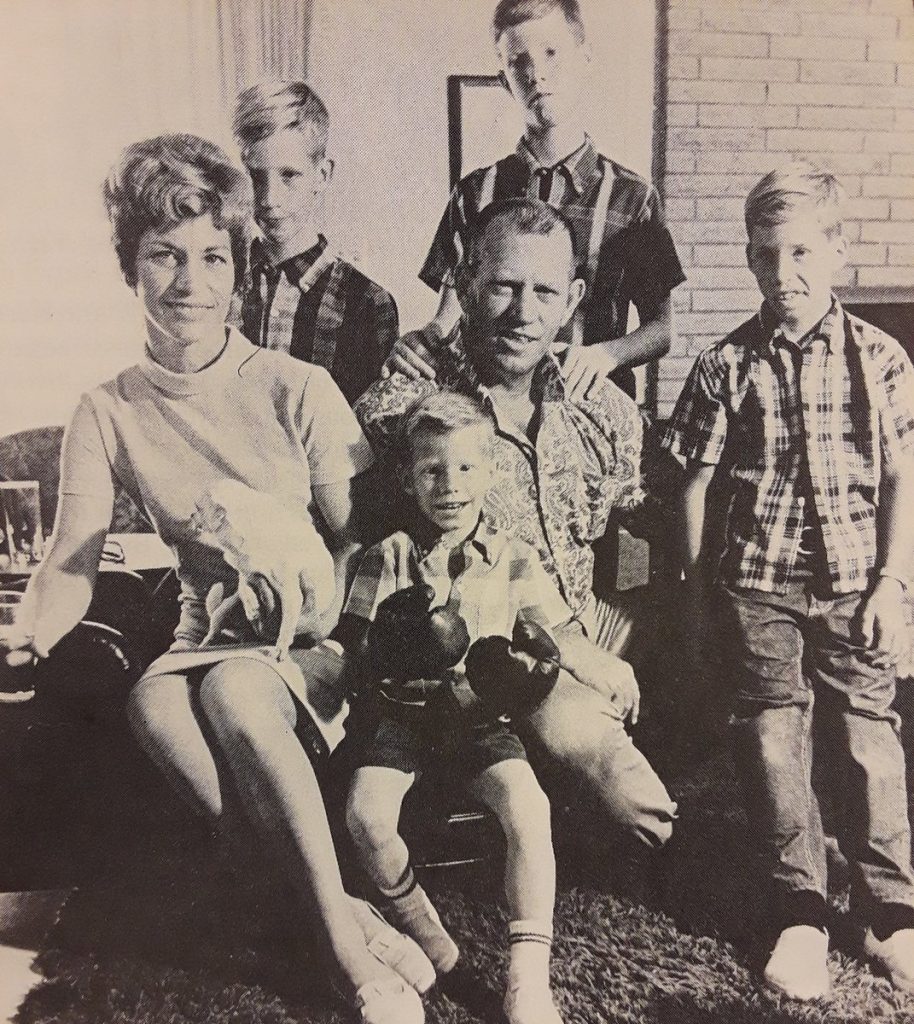 Kevin and his four younger brothers grew up watching their dad wrestle and loved spending together, hunting and enjoying other outdoor activities. The Von Erich boys saw the inner workings of the wrestling industry at the time from a very young age. Growing up, the boys could often be seen helping out around the arenas where Big Time Wrestling ran shows. Years later, Big Time Wrestling would be re-branded as World Championship Wrestling.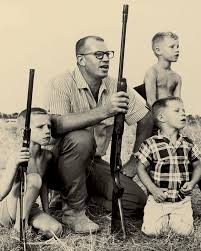 He was a star athlete at Lake Dallas High School and later attended North Texas State University here he played football back. Kevin dreamed of playing for the NFL, but followed his dad, Fritz into the wrestling industry after knee injuries ended his football career. By the mid to late 1970s, Fritz Von Erich was focusing more on his role as promoter. It was around this time that his sons began making their in ring debuts. Kevin would be the first, debuting in 1976 against Playboy Buddy Rose.
Although he wore wrestling boots early on, Kevin would become known for wrestling barefoot. He would compete in World Class Championship Wrestling for most of his career. WCCW would often jokingly call him the 'Barefoot boy'. He decided to wrestle barefoot after noticing how much more easily he could move in the ring without boots one day when he forgot his. Kevin was a big fan of Jimmy Snuka and even performed a maneuver similar to Snuka's finisher, the Superfly. It was called the Von Erich Spiral.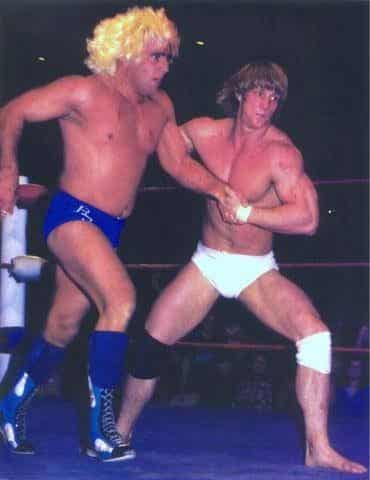 In the late 70s Kevin established himself as a star in the Dallas Territory, where he was dubbed the 'Golden Warrior'. In 1978 Kevin won the NWA Texas Tag Team Championships with younger brother, David. That same year they also won the NWA American Tag Team Championships. On Christmas day in 1978, Kevin proved himself as a singles star when he defeated Bruiser Brody for the NWA American Heavyweight Championship. On January 21, 1980, he made his first and at the time only appearance on WWF programming where he defeated Johnny Rodz.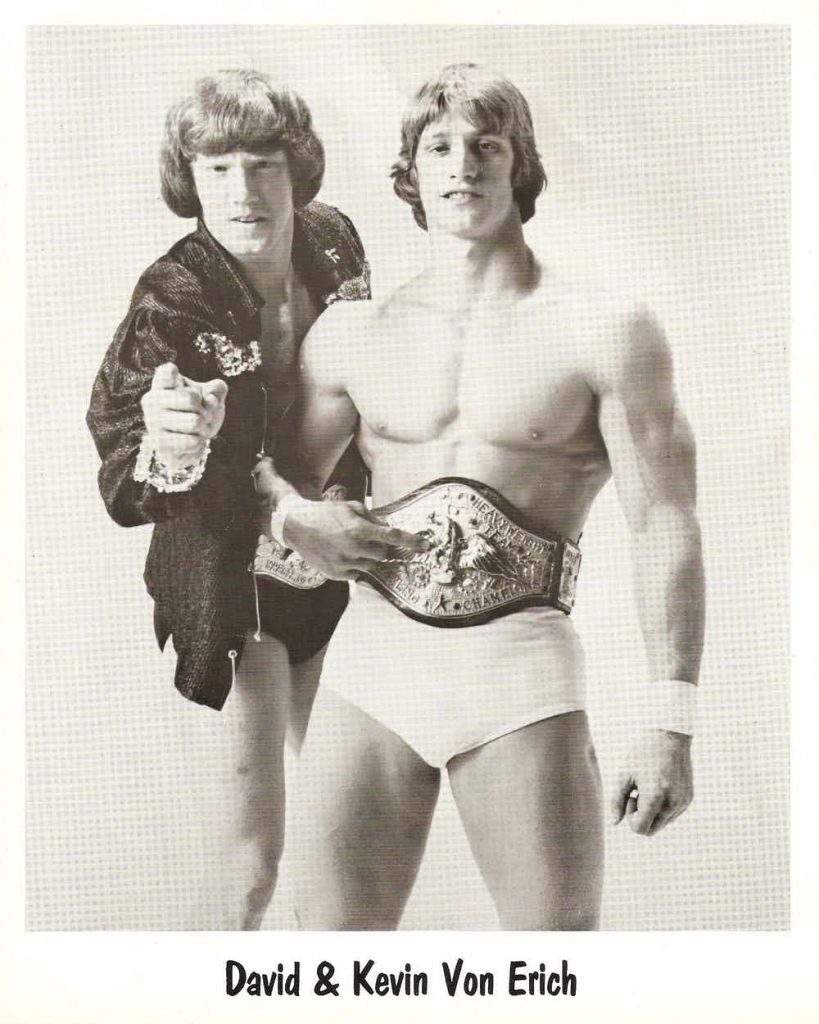 By the early 1980s, Kevin was one of World Class Championship Wrestling's top stars, known for his high flying wrestling style. He would win numerous singles and tag team titles, teaming mostly with younger brothers David and Kerry. Kevin also competed in other NWA promoted territories, including St. Louis, Georgia Championship Wrestling, and Florida Championship Wrestling. He even competed in a few matches for the WWWF.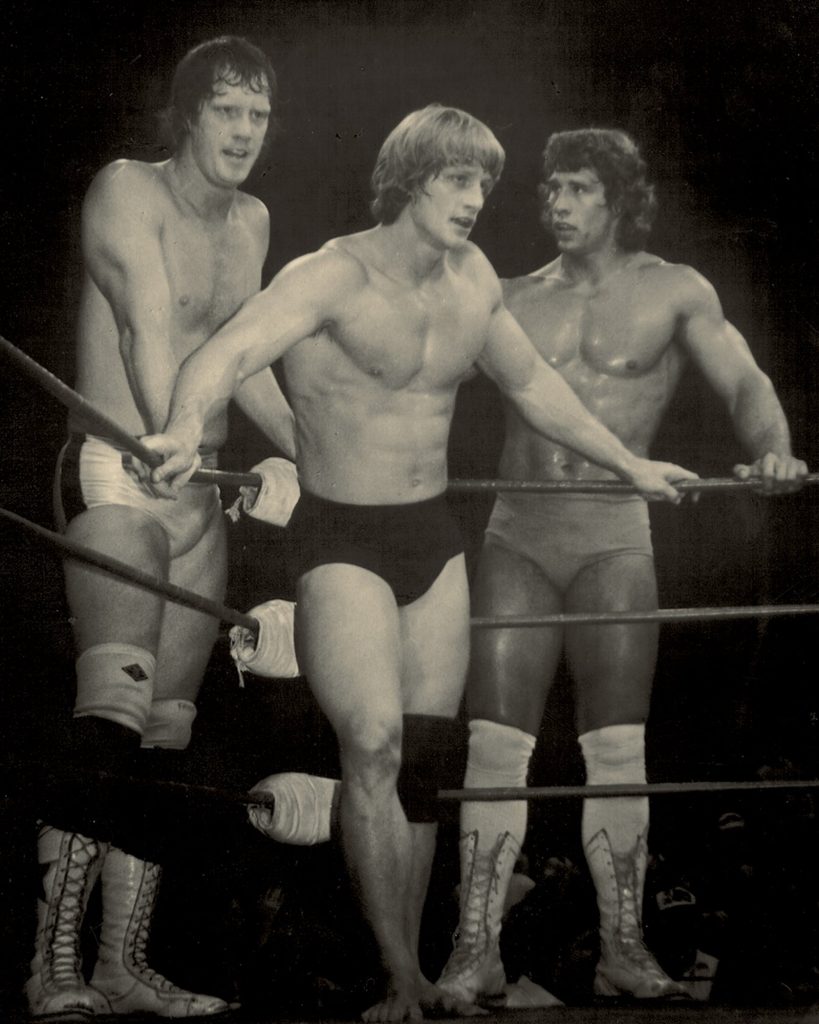 1982 saw Fritz Von Erich retire from active competition, while Big Time Wrestling was rebranded to World Class Championship Wrestling. With the rebranding, World Class was built around the Von Erichs. That Christmas, the Von Erichs became embroiled in one of the industry's most storied rivalries. Their feud with the Fabulous Freebirds was one of the most violent rivalries of its time and continued on and off for much of the 80s.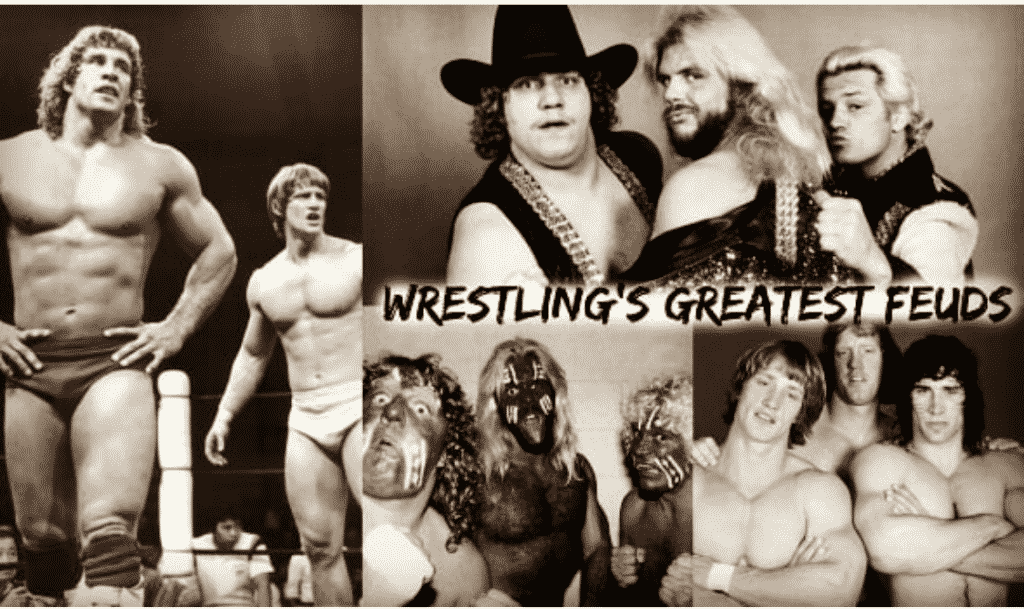 In 1984, tragedy struck when Kevin's younger brother, David passed away at just twenty-five years old from a heart attack caused by an intestinal rupture. David had been suffering from Gastroenteritis for some time prior to his passing. He had just begun a tour with All Japan Pro Wrestling when he died. In later interviews, Kevin mentions pleading with him not to go to Japan. David Von Erich's death was a loss that World Class Championship Wrestling and the Von Erich family never really recovered from.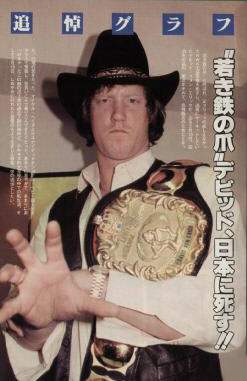 Kevin and the rest of the family tried their best to power through as did the promotion. Both Kevin and Kerry remained two of the top stars in World Class. Kerry would have a brief run as NWA World Heavyweight Champion while Kevin would have high profile feuds with Gentlemen Chris Adams and Ric Flair. His rivalry with Chris Adams lasted several months and landed both men in the hospital after two well known chair shots. The two had been close friends until Adams turned on him. Kevin also had many close calls against Ric Flair but never became NWA World Heavyweight Champion.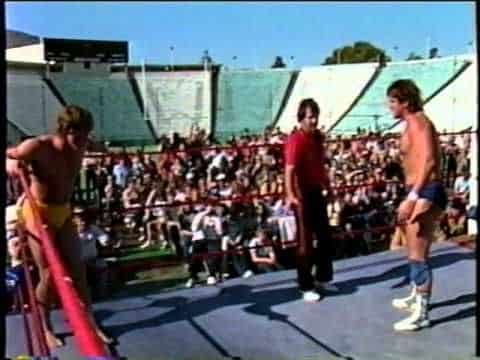 As time went on, World Class Championship would be plagued by further tragedy. In 1985, Mike Von Erich found himself fighting for his life as a result of a deadly staph infection known as toxic shock syndrome. Mike would later be lost to a suicidal overdose in 1987. World Class would be also rocked by the losses of Gino Hernandez and Bruiser Brody in 1986 and 1988. In 1991 and 1993, Chris and Kerry would each be lost to suicide. In 2001, Chris was shot and killed in a drunken brawl with a friend. Kevin was a pallbearer at Adams' funeral who he'd remained close with for years. Each loss was incredibly painful for Kevin. At one point, he even suffered a stress related seizure due to everything that had happened around him.
By 1990, World Class Championship Wrestling had merged with the CWA to become the USWA before ultimately folding. In 1991, Kevin made some appearances in CMLL and defeated Brian Lee in a dark match for the WWF on January 2. On April 2, 1993, the rivalry between the Von Erichs and the Fabulous Freebirds officially came to end when Kevin teamed with Chris Adams to defeat Michael Hayes and Buddy Roberts at the GWF Adkisson Benefit show. Kevin would later win championship gold for the last time on January 7, 1995 when he defeated Greg Valentine for the NWA North American Heavyweight Championship. Around that time, he also formed a very brief alliance with Skandar Akbar. Feeling like wrestling wasn't fun anymore, Kevin retired later that year.
Since then a lot has changed. On October 3, 2005, he appeared at the WWE RAW Homecoming show in Dallas. The crowd went crazy when surrounded by other wrestling legends, Kevin put the iron claw on Rob Conway. In 2006, Kevin appeared with eldest son, Ross on a card in Longview where it was now Skandar Akbar's turn to be on the receiving end of the iron claw. That October, the rights to pre-1988 WCCW video archives and name were sold to WWE and Kevin co-hosted airings with MIchael Hayes.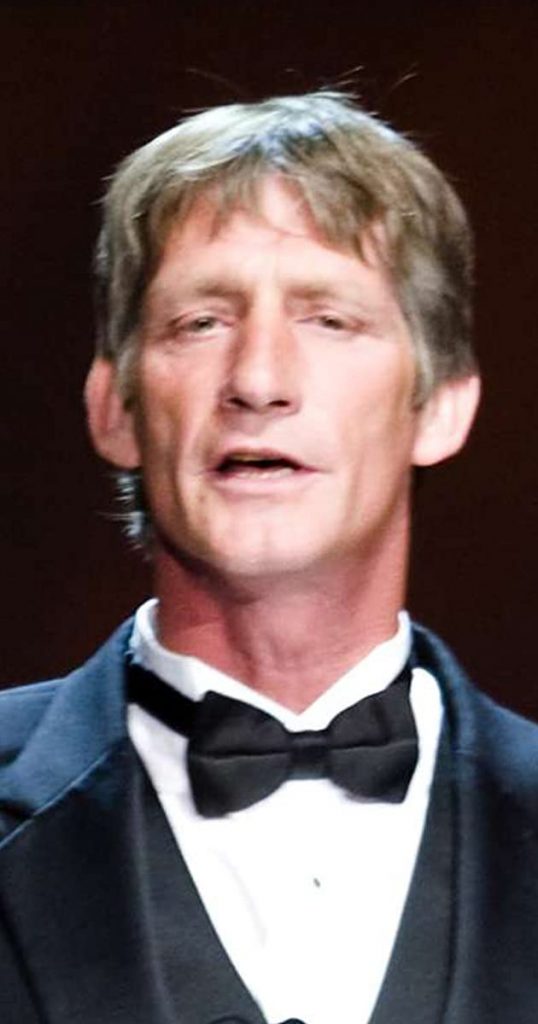 The history of World Class Championship Wrestling and the Von Erich family would later be chronicled in two successful documentaries, and in 2009, the Von Erichs were inducted into the WWE Hall Of Fame. The family also relocated to Kauai, Hawaii. Their legacy now continues through Kevin's sons, Ross and Marshall. The boys have trained in the Pro Wrestling NOAH dojo, IMPACT Wrestling, and most notably Major League Wrestling. In 2014, Kevin got another thunderous crowd response at Slammiversary when he jumped the guardrail and put the iron claw on DJ Z. In July of 2017, Kevin wrestled his final match, teaming with his boys at the Rage Megashow in Tel Aviv.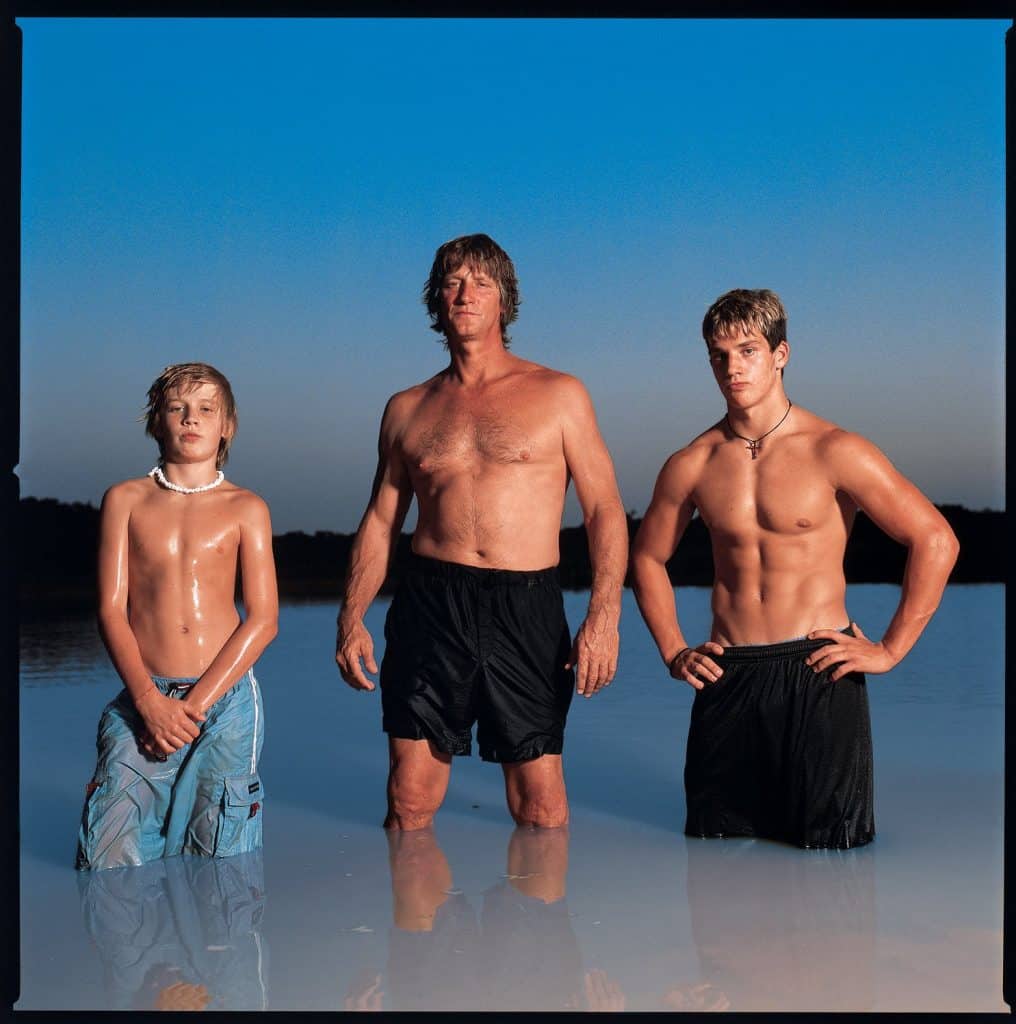 Kevin Von Erich is truly a rare entity. What he's been through would've broken most people, but he survived. One thing that has never changed is his positive outlook on life and the world. Kevin often credits that to his faith and the love and support of his family. His wife, Pam has truly been his rock through it all. The two have been married since 1980, and have maintained such a strong and loving bond. In their own way, they are one of wrestling's greatest love stories.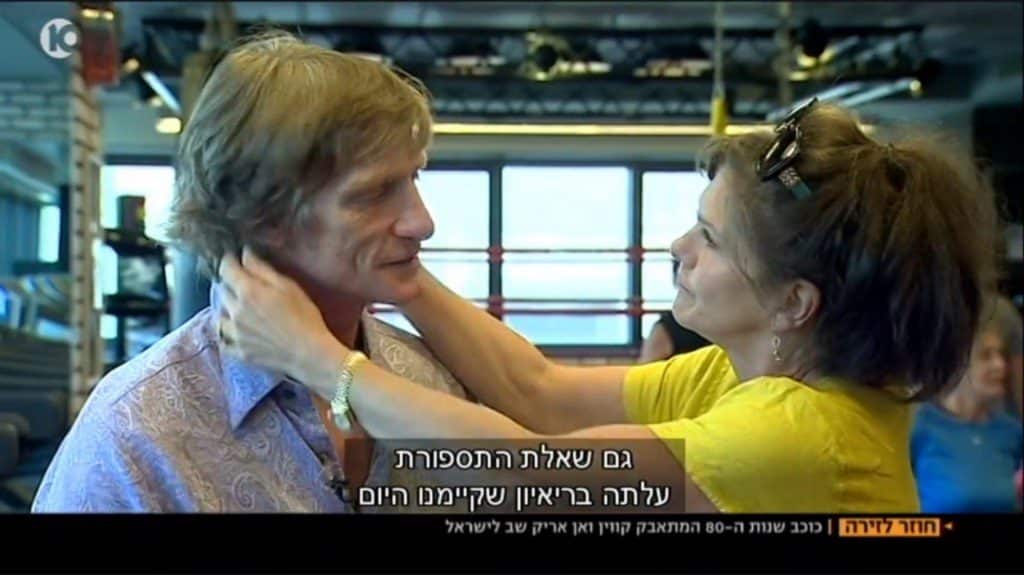 In the 1970s and 80s, Kevin Von Erich taught the world to fly. Through his courage and passion he continues to teach the world how to live for the fight.