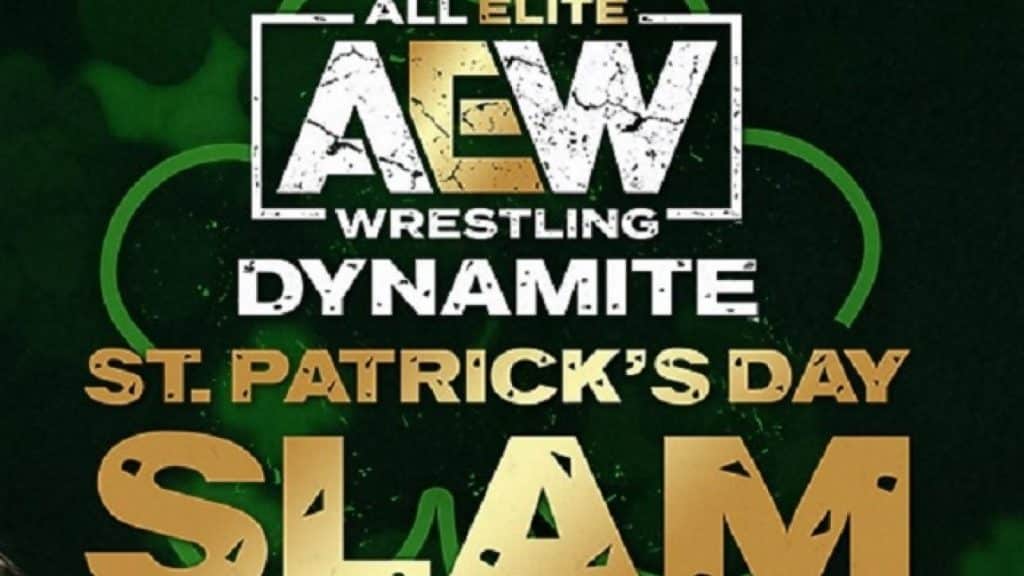 What a week of AEW programming we've had! Like, my word this week has been amazing. Shall I take you through step by step?
To start the week we got BTE: Lawnmower, where not only did we get Hangman and Colt nearly making me cry, we got Nightmare on Elite Street! Dark Order, alongside Alex Aberhantes are killing off the roster! It was a fantastic episode, and Maki was there!!
So after BTE, we got the announcement that Legit Leyla Hirsch has been signed!!! I've been waiting for this since her first match so I'm super thrilled about this, but celebrations were cut short as five minutes later, the debut of AEW Elevation started and what a show. During Elevation, we had the announcement of a new AEW Podcast called Outside the Ring. Now if memory serves correctly they've done a few Outside the Ring interviews up on youtube, so I'm not sure if this is another interview style podcast or whether we're getting a Talking Smack/The Bump style show, but with no other information out there at the moment, other than the show is coming, it's all just speculation at this point.
As Tuesday rolled around, things returned to some semblance of normality with Sammy's Vlog, which once again had me cracking up. Maki made another appearance, Fuego gets the pep talk of a lifetime from Dustin, -1 is just generally amazing, and we close the show wondering how Marko's dad hasn't killed him yet. Tuesday wasn't just Sammy's Vlog and Dark Day though. The Kickstarter for Tony Schiavone's new Graphic Novel, Butt's in Seats went live! If you haven't already checked it out, you really should. I'm very much looking forward to this being released.
And last, but by no means least, we have AEW Unrestricted! This week we got Evil Uno and Stu Grayson – I'm about halfway through as I write this so can't put many details here, but it really is a must listen!
If you haven't got round to reading my Developmental Roundup from earlier this week yet, then you can find it here – it's basically like this series, but focused on Dark and Elevation. Go read! Enjoy! Then you can come back and catch up on Dynamite too!
---
Highlights of the Week
I told Andy I'd be stealing this for today, but I just had to – How is every episode of Dynamite the best episode of Dynamite? Check out why Alex thinks so!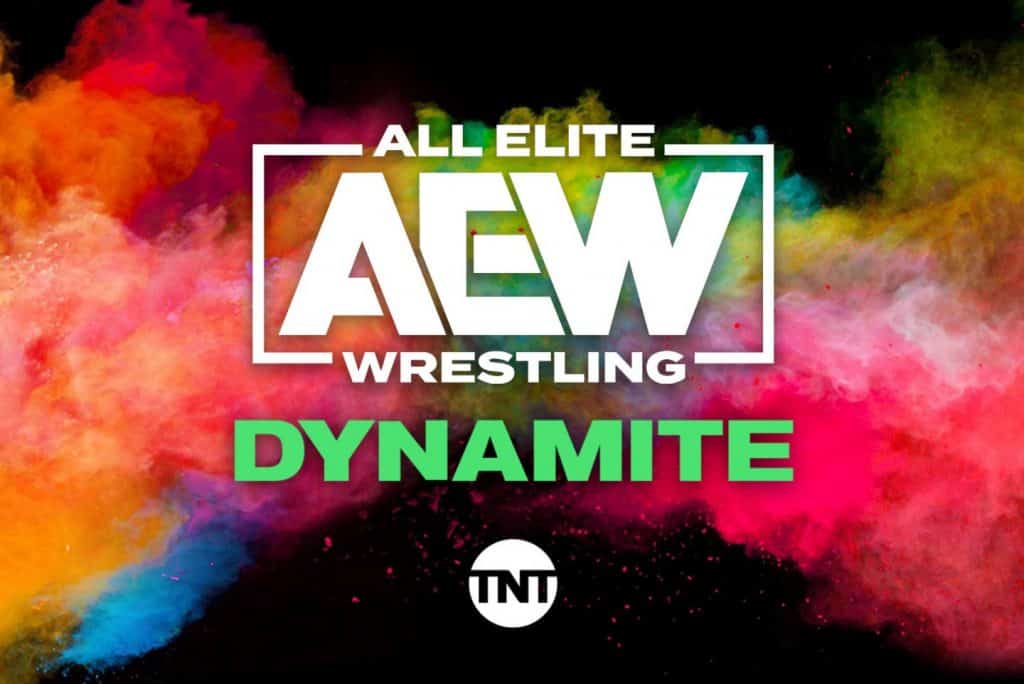 5) Sting, Darby, Lance Archer, Jake the Snake and Team Taz – Yes. All of them.
I want to be annoyed at Sting and Darby interruptions, but you know, I'm actually starting to dig it. Yes, I just wanna hear Sting talk, but it's a fun way to have him on the show (whilst still actually doing stuff) and not taking screen time from the younger, active talent. Darby got his say this week, starting an Open Challenge for the TNT title for Dark Order in honour and respect of the greatest TNT Champion, Brodie Lee. It's a joke that since November he's only been able to defend the title three times (his own words) and he wants to be a fighting champ. Then we get an interruption by Lance saying he wants his shot, and then we got Team Taz! "Ricky was wrong", "with or without the Bat, Sting, you still got it" and "I respect you" were all words that came out of Brian Cage's mouth, and Team Taz weren't best pleased. The whole segment was just brilliant.
4) Kingston and Mox vs The Good Brothers
As I so proudly proclaimed on Twitter Wednesday night, seeing Mox in tag action is me in my happy place. The Shield ignited a love for Pro-Wrestling I had never felt before and seeing him back in tag and trio's action always brings a huge smile to my face. Was this his most successful tag expedition to date? Oh god no. Mox spent 90% of the match laid out ringside while the Good Brothers absolutely decimated Kingston, but Mox did eventually make it to his feet and get the hot tag. Mox did hit the Paradigm Shift. And Mox did get the win. The match wasn't the point though, it was all about the Post Match Shenanigans. The beatdown on Mox and Kingston started, Kenny and Callis came out grooving to god knows what, they got the chair over Kingstons ankle and attempted the ankle break, getting him out of the ring. Mox tries to fight back but there's just too many. And then the Bucks run down… for the save? Just go watch it, this segment was absolute gold.
3) Penta vs Cody
I'm going to start this by saying Alex is the next best heel manager in Pro-Wrestling. He and Penta just work so well together. The show started off with this absolute banger of a match, and a brief recap of what's led to it. As Penta made his way down the ramp in his St Paddy's Day hat, we got the picture in picture of Alex translating for penta, and "Penta Says…" . As I said, the match was fantastic, seeing angry Cody is always fun, and Penta is just amazing, you put them together and you have an instant classic match. The match ended with a win for Cody after a Roll Up on Penta, then Death Triangle handing out a beating for the Nightmare Family to run down for the save, followed by QT a few minutes later. If this Penta Cody feud is what's going to lead to Cody taking time out after Baby Rhodes arrives, I am all for this, because this is going to get brutal.
2) The Pinnacle
The Pinnacle of Pro-Wrestling have arrived in the shape of Tully Blanchard managing MJF, Wardlow, Shawn Spears and FTR. If you look back at the early covid tapings with MJF and Spears gambling, FTR's arrival, and interviews on Unrestricted, this has been building since the moment FTR arrived and I love it. I love Shawn Spears and I am hoping this is going to be the start of something amazing for him, same goes for Wardlow, and surrounded by people like Tully, FTR and as much as I hate to admit it, MJF, they're in very good hands to shine. This segment was amazing, and MJF doing what MJF does best and making us listen no matter how much we just want to mute him. He's a god on the mic and we all know it. I am extremely excited to see this group flourish and I can only imagine the eventual lead to Blood and Guts with them vs Inner Circle.
1) Thunder Rosa vs Dr Britt Baker D.M.D
I honestly don't even know where to begin with this match. Just. Go. Watch. It.
Wow.
Just…
Wow.