Mercedes Moné, formerly known as Sasha Banks in WWE, made her stunning New Japan Pro Wrestling (NJPW) in-ring debut at the recent NJPW Battle in the Valley event, facing reigning IWGP Women's Champion Kairi. Moné entered the ring first, donning gear inspired by the late Stardom favorite Hana Kimura, and the sellout crowd in San Jose was on the edge of their seats as they watched the two women put on an unforgettable match that saw Moné emerge victorious, becoming only the second IWGP Women's Champion in the title's history.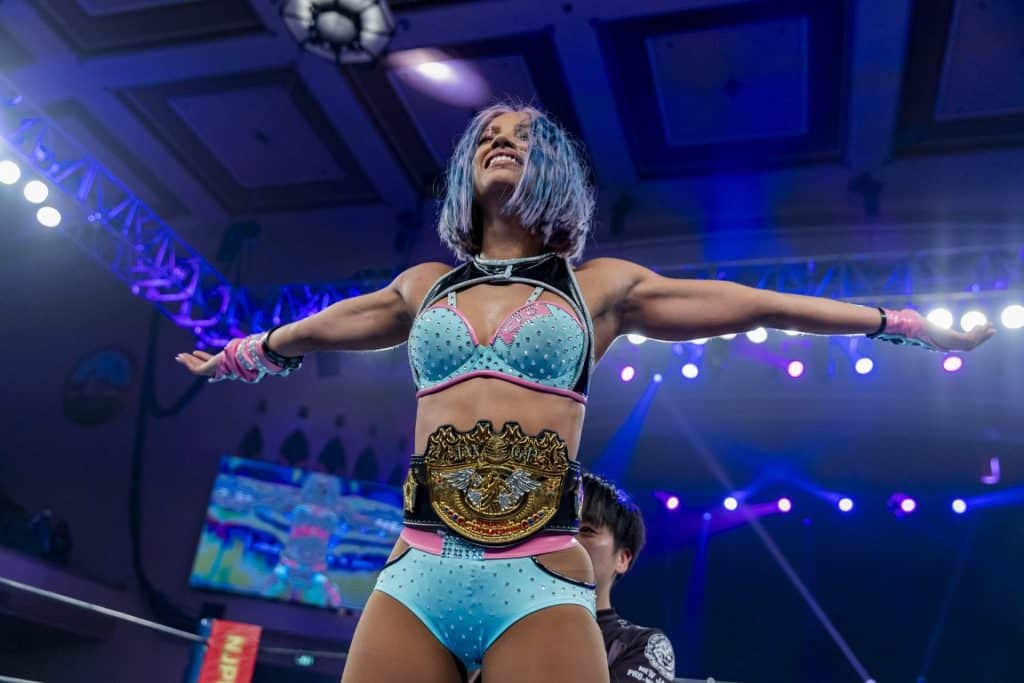 Moné didn't waste any time showing the world that she's not the same wrestler who walked out of WWE nine months ago. She brought a new aggression to the ring, mixing in an array of lucha-inspired arm drags and transitions she learned while training in Mexico. As the match went on, fans were treated to glimpses of the moves and attitude that made her The Boss in WWE.
The match was filled with false finishes and nearfalls, with both women leaving everything they had in the ring. The crowd was on their feet as Moné hit the Moné Maker, the finishing move that secured her the championship.
After the match, Moné and Kairi showed respect to each other, exchanging a handshake and a hug. Kairi fastened the belt around Moné, signifying the beginning of a new era in NJPW's women's division. Mercedes friend Bayley was in the crowd as well to support Mercedes.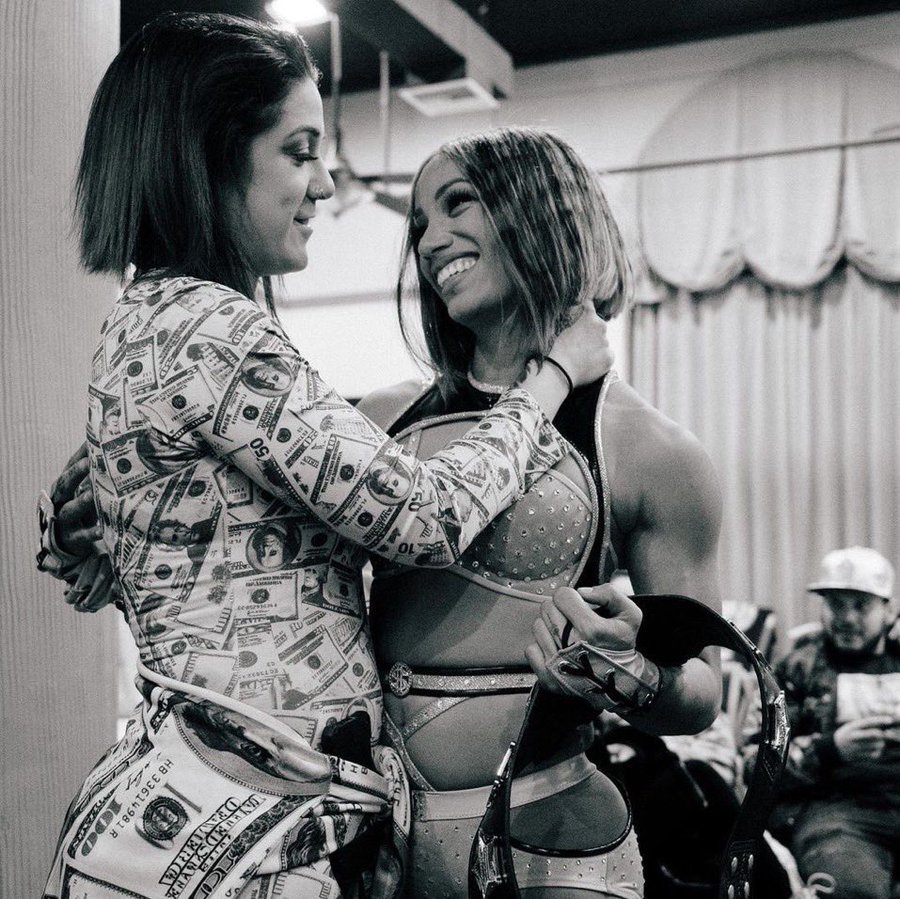 Moné's post-WWE career is off to an amazing start, and her debut in NJPW is just the beginning. Fans can look forward to watching her bring her unique style and attitude to the ring as she continues to blaze new trails and make history in the world of professional wrestling.