In part one of this series, we looked at the origins of WCW's greatest mistake. Jim Herd was the first and possibly the most controversial executive to run WCW. After pushing perennial champion Ric Flair from the promotion and going to war with booker Dusty Rhodes, Herd was forced to resign as Executive Vice President of WCW on January 3rd, 1992. His replacement was a Turner lawyer named Kip Allen Frey.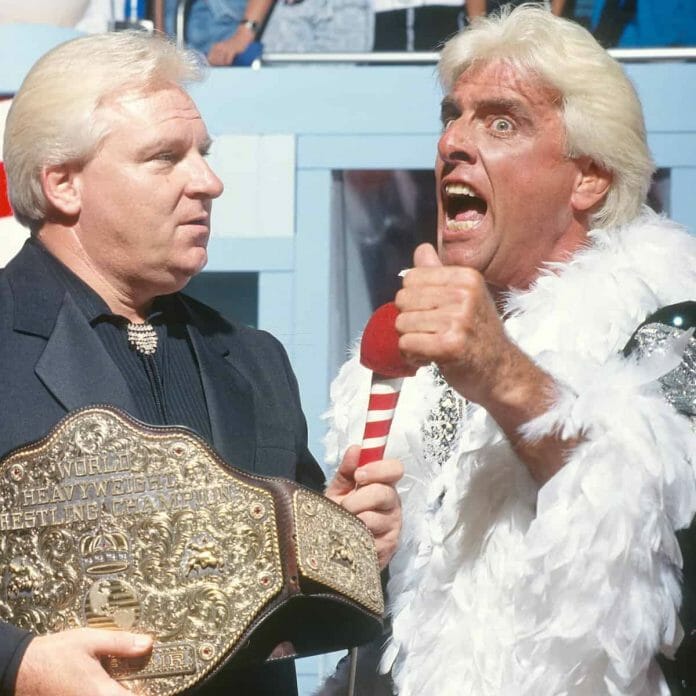 Frey rose to prominence in Turner's wrestling division during its legal entanglements with the NWA and WWF over Flair debuting on WWF television wearing the NWA/WCW World title. When Vince McMahon and WWE go on documentaries and talk about their fears of talent jumping to the competition wearing their titles, this is why. Thanks to Frey's legal maneuvering, WCW was able to wrestle back possession of the title known colloquially as "the Big Gold Belt." However, the physical championship wouldn't be seen on WCW television until a tournament in Japan was held to declare a new NWA World Champion. That tournament would be won by Masahiro Chono. When Frey took over the company, many insiders worried that WCW was repeating the same mistakes by hiring another outsider with no wrestling experience.
Where Herd would force his vision for the company on bookers, Frey was smart enough to understand he didn't know the wrestling business. Instead, Frey leaned on Rhodes and executive consultant Jim Crockett Jr., who owned the company (JCP) before selling to Turner in 1988. Leaving the actual wrestling decisions in the hands of the wrestling people, Frey focused on helping revitalize WCW's business shortfalls.
The first major hurdle in Frey's place was the status of his World Heavyweight Champion, Lex Luger. After years of Herd trying to maneuver Luger into the top spot, when the Total Package was given the title, he immediately found himself in a position of political power. After his first pay-per-view title defense against Ron Simmons at Halloween Havoc 91, Luger maxed out his contractually obligated dates. Rather than reworking his deal to accommodate a champion's schedule, Luger decided he had enough of Herd and WCW. While Herd was still in charge, he negotiated an agreement with Luger, which allowed the champion to leave the company after dropping the title to Sting at Superbrawl II, set to happen in February of 1992. The release also stated the Luger couldn't compete for any rival wrestling promotions until January of 1993. Remember that date.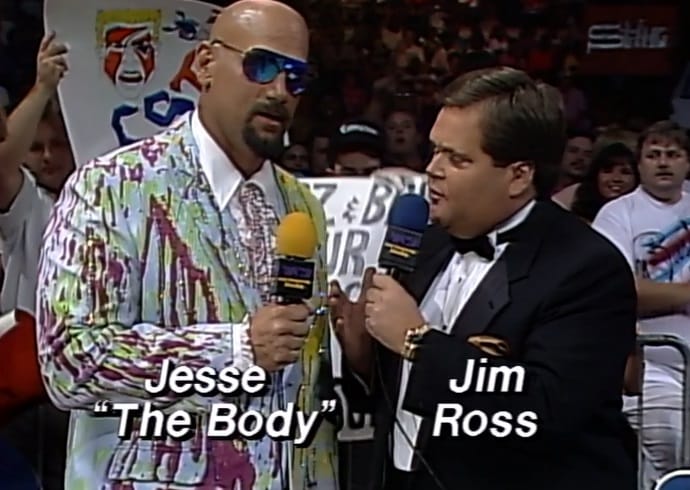 Though Frey didn't create the Luger situation, he had to make the best of it. That meant turning Superbrawl into a major event, but major events need major stars. Frey's first deal was bringing in Jesse The Body Ventura. Ventura made waves as one of the last great heels of the AWA's golden era before jumping to the WWF in 1984. Initially brought in to continue a feud with Hulk Hogan, born in the AWA, Ventura developed blood clots in his lungs, ending his in-ring career. While in the WWF, Ventura reinvented himself as a heel color commentator in the style of Roddy Piper's original Georgia persona.

Ventura found great success working television programs with Vince McMahon and pay-per-views with Gorilla Monsoon. However, Ventura had a dispute with McMahon over image rights in 1990 and left the company, subsequently suing them for back royalties. Ventura has a unique distinction of being one of the few to defeat McMahon in a court of law. Frey recruited Ventura to work with Tony Schiavone on WCW's Worldwide Wrestling, refashioning WCW's top syndicated show. Ventura made a special appearance on the January Clash of Champions before officially joining the crew and commentating Superbrawl II with Jim Ross. The Ventura signing was a significant coup.
While reprogramming Worldwide as the company's top program, which made sense in an era where syndication had more value for selling tickets than cable, Frey took to overhauling the Mothership. World Championship Wrestling wasn't just the name of the company; it was also the title of the television program that aired on TBS at 6:05 every Saturday Night. The program ran through four different promotions, Ole Anderson's Georgia Championship, the WWF, JCP, and Turner's WCW. Under Frey, the show was rebranded WCW Saturday Night and took on a format closer to the old Tuesday Night Titans program with matches recorded in Atlanta's Center Stage Theater. The move was controversial, but the 6:05 program badly needed an upgrade in both staging and graphics. Frey's changes helped give the show a modern feel.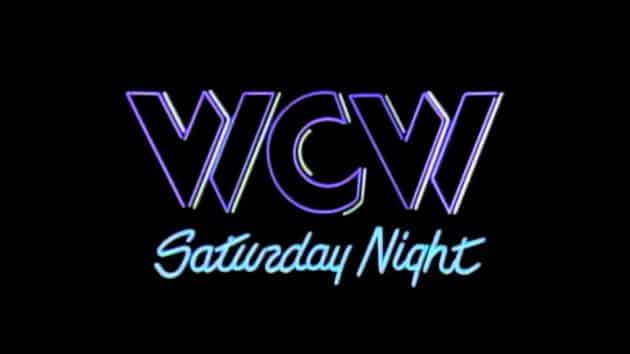 When Superbrawl II occurred in February of 92, Frey had already made an impact on the talent. His most popular move was instituting a "match of the night bonus." Talents who went above and beyond on a particular show were awarded $2,500 apiece. WCW had already earned a reputation for workers not putting forth full effort because they were under guaranteed salaries rather than paid on gate receipts. Frey's edict inspired performers to put forth their best performances. The best example on Superbrawl being the WCW World Light-Heavyweight Title match between Brian Pillman and Jushin Thunder Liger. The match is still considered a classic and set the template for the Cruiserweight division of the Bischoff regime.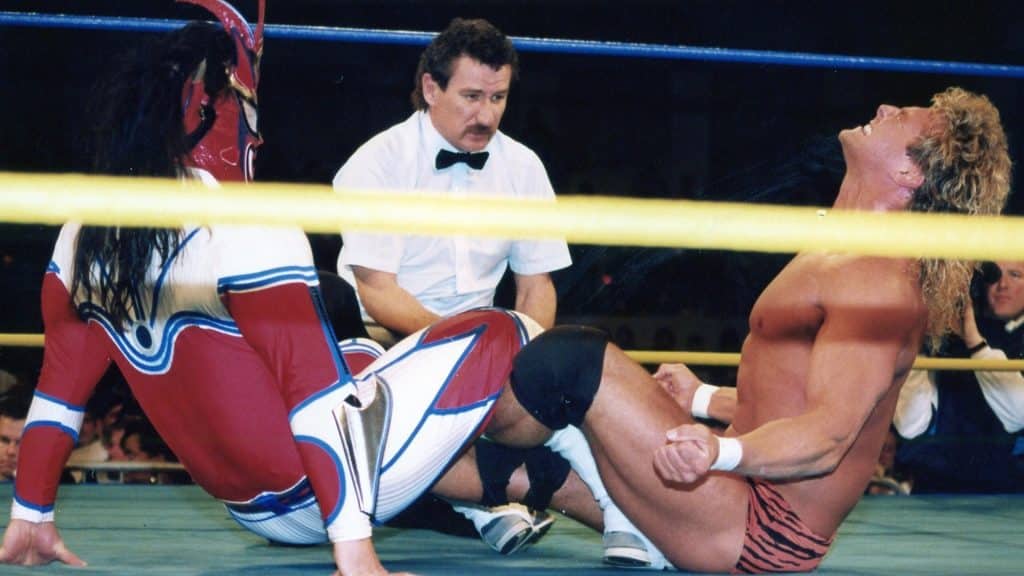 The Superbrawl main event went off. Luger finally showed up, as he hadn't been on regular television for months. He also showed up with an additional twenty pounds of muscle. Word had already gotten out that Luger was leaving WCW for Vince McMahon's company, but not the WWF. Luger's release prevented him from signing with a wrestling company until 1993. McMahon found a loophole by signing Luger to a deal with his fledgling World Bodybuilding Federation.

With steroid testing being a hot-button issue in 1992, Luger's appearance sets off major warning bells. But, unlike the WWF, the WBF didn't have a steroid policy until after Luger's signing. Unlike McMahon and WWF, Frey had no issue admitting that steroids were present in WCW, and they were working on trying to eliminate the problem. How successful the program was is a different conversation. In a petty move, Luger's WBF debut actually takes place via satellite interview during Wrestlemania VIII.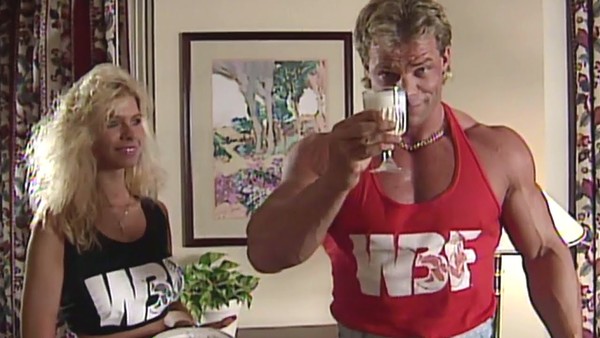 With Sting as its new champion, WCW soldiers on, pushing the Dangerous Alliance (Rick Rude, Arn Anderson, Larry Zbyszko, Bobby Eaton, and a young Steve Austin) feud to the forefront. Headlining WrestleWar 92, the Alliance battled Sting and his chosen squadron of Ricky Steamboat, Dustin Rhodes, Barry Windham, and the champion's former rival, Nikita Koloff.

The match was a masterfully told, violent encounter unlike anything in the Turner era. The main story of the match revolved around whether or not Sting could trust Koloff. As the Alliance literally tore the ring apart to destroy their rivals, the Russian Nightmare sacrificed himself to save the Stinger. With Koloff's loyalty proven, the babyfaces took advantage of Zbyszko accidentally crunching Bobby Eaton with the broken turnbuckle hook and got the submission. The match is the high point of the Frey-era.
From a talent standpoint, Frey made deals to bring in All Japan Pro-Wrestling's top gaijin team, Steve Williams and Terry Gordy– known in Japan as the Miracle Violence Connection. He also re-inked manager Paul E. Dangerously (Paul Heyman) to a new deal, which would bite the company later in the year. He even allowed another manager to try his hand as a wrestler. Diamond Dallas Page wound up okay. With the bonus system in place and a lack of executive bully overseeing things, for the first time in years, the talent is happy.
Days after the success of WrestleWar, Turner announces that Bill Watts had been hired as the new Executive Vice President of WCW. Kip Frey's tenure in the company is over after just four months. As the booker and owner of Mid-South/UWF, Watts earned a reputation for creating some of the best wrestling television of the 1980s. In the weeks leading up to the first Wrestlemania, Mid-South Wrestling, not WWF, reigned as the number-one-rated show on cable television.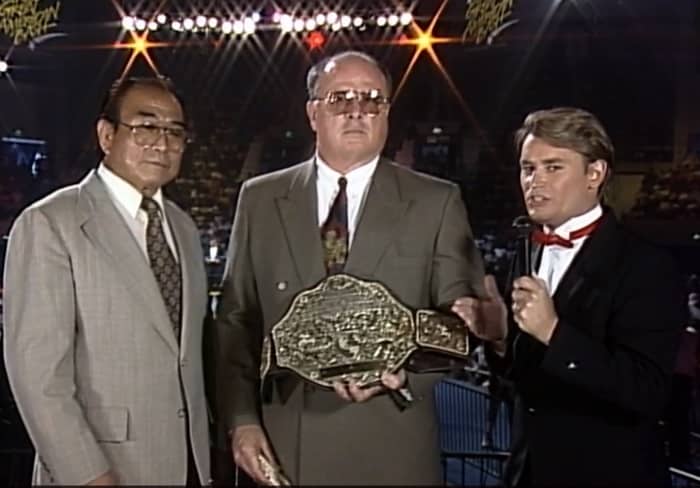 Watts had the creativity and the drive to challenge both McMahon and Crockett for national dominance. However, a downturn in the Oklahoma oil economy crippled Watts's home territory and ended his plans to really push a national promotion. Watts sold the UWF to Crockett, a way that would eventually break that company. Over the years, mark wrestling fans would sing Watts's praises and openly pine for him to return to wrestling and take the WCW booking job from Rhodes. In a case of being careful what you wish for, Watts's WCW takeover was a bad idea from the inception.

The performance bonuses were gone and replaced by fines for minor locker room infractions like playing cards or leaving a show early. The high-flying action of Pillman and Liger was done away. Jumping off the top rope was now a disqualification. The New Japan relationship fostered by both Herd and Frey was fractured by Watts. Smart fans who complained about Dustin Rhodes's mythical overpush were treated to Erik Watts's legitimate overpush. It had become evident the Watts stopped paying attention to the wrestling business after selling the UWF. What worked in 1987 didn't work in 1992. No one, not the fans nor the talent, was happy with the product.
After only a few months on top of the company, a remarkably racist tirade Watts shared with the Pro Wrestling Torch was delivered to TBS executive and former Atlanta Brave, Hank Aaron. Watts was dismissed in January of 1993. Eric Bischoff would succeed Watts. In just over a year, WCW would have four different corporate leaders. Under Bischoff, the company would eventually find profitability. It would also change the very nature of wrestling on the Turner networks.
Under Kip Allen Frey, WCW had finally moved past the specter of Ric Flair. The company was using established veterans like Rick Steamboat and Rick Rude to help cultivate the future. Cactus Jack (Mick Foley), Dustin Rhodes, Brian Pillman, and Steve Austin were all young projects nurtured by Rhodes, who'd seemed creatively reinvigorated in late-91/early-92. All would find greater success in the WWF after Bischoff and Hulk Hogan tried to turn 1995 WCW into a quasi-mid-80s WWF rehash. Even when WCW found success with the nWo in 96 and 97, it was mainly through the efforts of Scott Hall and Kevin Nash (two more talents who were around during Frey's tenure but left with Watts) that the company finally became popular. When Bischoff eventually lost his touch and WCW hired Vince Russo, the clock had almost expired.
After the cantankerous Jim Herd left, WCW had a boss in Kip Frey whose main concern was the company's business aspects. Frey wisely left the wrestling decisions to the wrestling minds. In that time, WCW ratings and house show business slowly started to increase at a time when pro wrestling as a whole began to slip in popularity. Frey's removal and the ascent of Bill Watts and later Eric Bischoff created an arms race that forced both companies to spend more than either wanted. Those moves ushered in a boom period, but the aftermath left the world of pro wrestling rather desolate with only one major company at the helm.
Rather than going for a quick fix in Watts, would WCW have been better off staying with what Frey and Rhodes were creating? It's impossible to tell for certain, but the chain of events that started when Ric Flair left with the NWA title led to him and Sting standing face to face on the final Nitro in March of 2001.