On June 19th, 2022, Impact Wrestling will unveil the 20th iteration of Slammiversary, originating as Total Nonstop Action's first year anniversary in 2003. This year's event will feature the latest Impact World Champion Josh Alexander defending his title against TNA veteran Eric Young, who was originally a part of TNA from 2004 to 2016 and then returned at the 2020 Slammiversary event. In comparison, Alexander has only been affiliated with Impact Wrestling since 2018, and yet, Slammiversary has been an integral part of his journey into becoming not just the champion, but a standard-bearer for the new era of Impact Wrestling.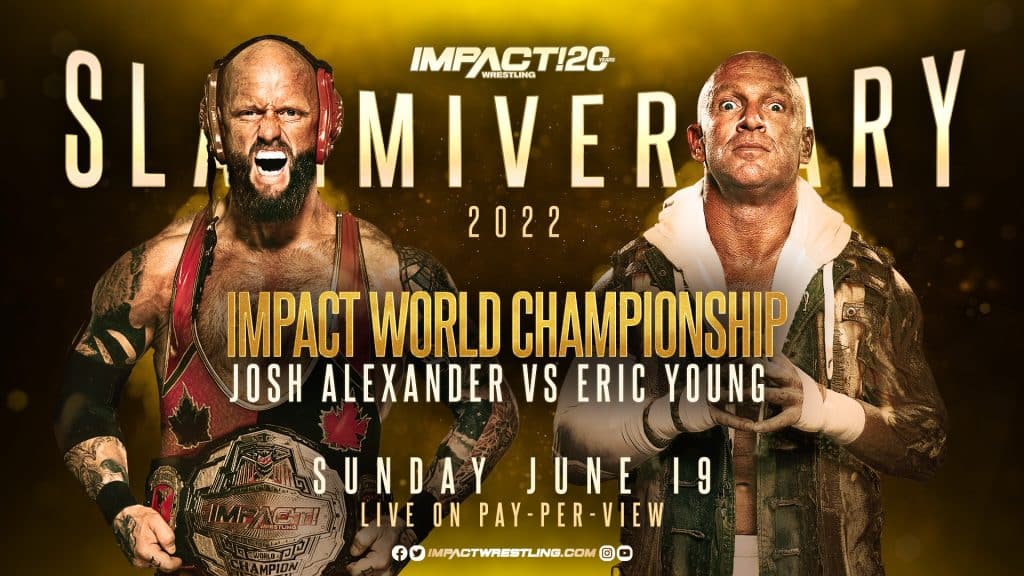 Alexander originally joined Impact Wrestling as a solo wrestler after thirteen years of wrestling primarily in Canada apart from several appearances in Ring of Honor. It was a slight surprise to see him appear as he had retired three years previously due to reoccurring neck injuries, but after some impressive appearances as an enhancement talent, Alexander was signed to a three-year contract. Shortly afterward, Alexander reunited with former ROH tag team partner 'All Ego' Ethan Page, updating their 2011 team Monster Mafia into The North and defeating Rob Van Dam and Sabu for a shot at the Impact World Tag Team Champions.
Two days prior to Slammiversary XVII, The North shocked many by defeating Ortiz and Santana of LAX to become Impact Tag Team Champions for the first time. Unbeknownst to many Impact fans, The North had previously succeeded as Tag Team Champions in IWL (Insane Wrestling League), FPW (Fringe Pro Wrestling), PWG (Pro Wrestling Guerilla), Alpha-1 Wrestling, IWC (International Wrestling Cartel), and PWR (Pro Wrestling Revolver) and were determined to prove themselves on a much bigger stage. In their first appearance at Impact Wrestling's premier event Slammiversary, The North defended their newly won titles against former champions LAX and The Rascalz (Dez & Wentz of MSK fame in NXT 2.0) in a Triple Threat match.
Despite the speed and innovation of both LAX and The Rascalz, the Tag Team Champions impressed fans by successfully defending their titles, with Alexander especially getting a rare opportunity to demonstrate his mix of power and submission specialty. What was expected to possibly be a two-day title reign instead had The North cementing that their victory was no fluke, and The North began an unprecedented run with the championships. By the following year's Slammiversary 2020, The North had held the titles for a record-breaking 379 days, over a hundred days longer than their nearest challengers, with title defenses against a range of teams such as The Rascalz, Rich Swann & Willie Mack, Rhino & RVD, and Eddie Edwards & Tessa Blanchard.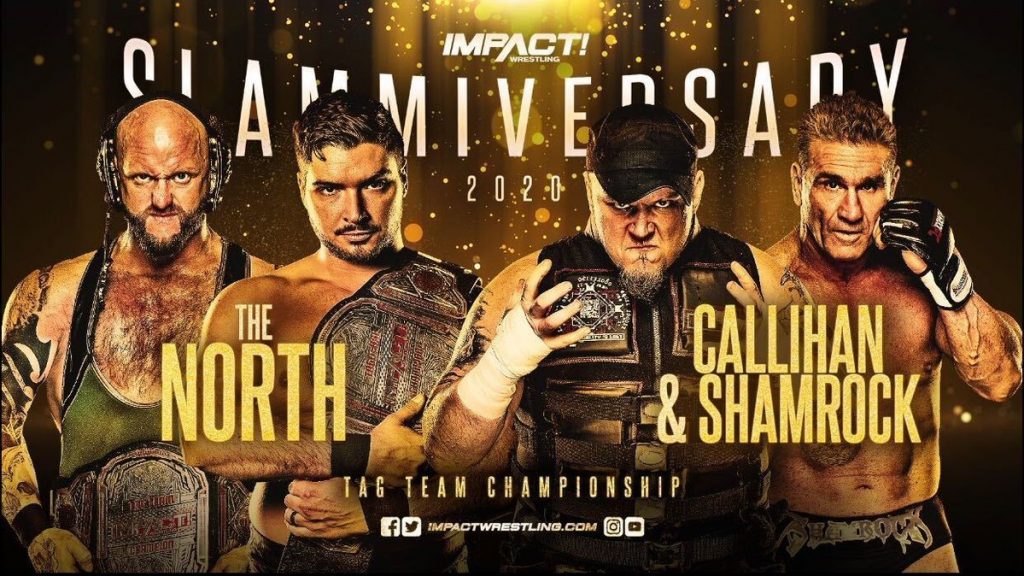 During one of Impact Wrestling's biggest PPVs of recent memory, Slammiversary 2020 revealed multiple shock returns and debuts, including Eric Young, Rich Swann, Luke Gallows, Doc Anderson, Chris Sabin, and Alex Shelley. With two massive tag teams unveiled in The Good Brothers and Motor City Machine Guns, the pressure was on The North as they defended their titles against the makeshift team of Ken Shamrock and Sami Callihan. Whereas one year prior they had been the new kids on the block, now The North were the leaders of a tag team division with massive potential. Despite Callihan's violent cruelty and Shamrock's experience as a former NWA World Champion, The North's intelligence and chemistry as a team allowed them to take advantage to retain their titles, with a confirmed match for the next episode of Impact against former champions Motor City Machine Guns.
And yet, despite ending Slammiversary 2020 as the record-breaking Tag Team Champions, it never got that good again for The North. They lost the titles to Motor City Machine Guns and apart from a brief 21-day second title reign, began to drift apart as partners, with Ethan Page officially leaving Impact Wrestling. With his braggart style and unparalleled chemistry, it was expected that Page was the future breakout star, the 'Shawn Michaels' to Alexander's 'Marty Jannetty', with Page debuting as the latest signing for All Elite Wrestling at their March event Revolution. During that time, Alexander became the Number One Contender to the X-Division Championship after winning an 8-man Triple Threat Revolver match (a really cool concept where you have 8 men, with numbers 1-3 beginning the Triple Threat, and each time someone is eliminated, they are replaced by whoever drew the next number) at No Surrender 2021.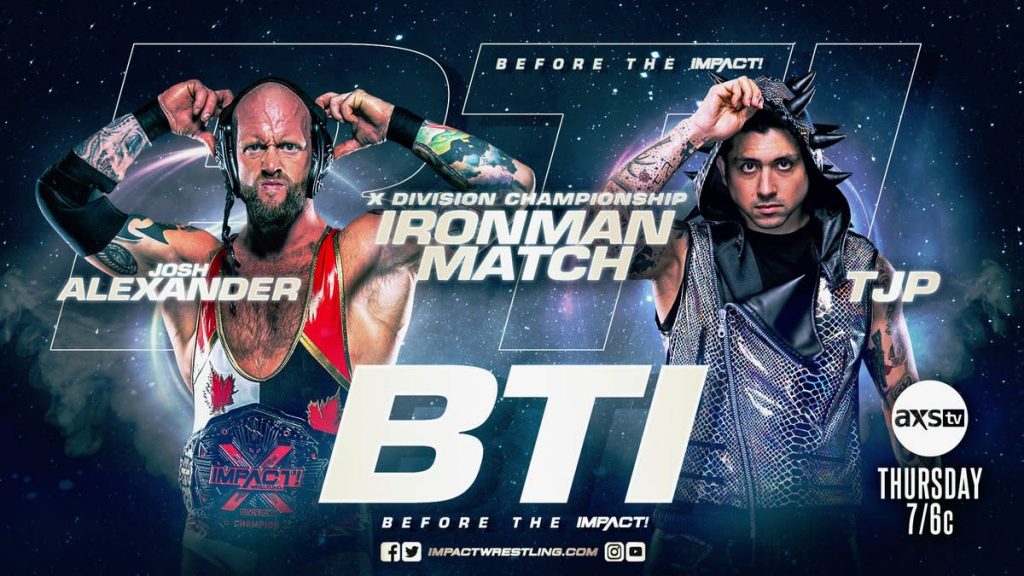 Alexander continued his gradual break out as a singles star by winning the X-Division Championship at Rebellion 2021 in a Triple Threat match with champion Ace Austin and TJ Perkins in one of the best matches of the night, second only to the main event between AEW World Champion Kenny Omega and Impact World Champion Rich Swann. Over the next 83 days, with Omega as Impact World Champion often absent, Alexander portrayed himself as a fighting champion, stealing events with great matches against Ace Austin and El Phantasmo. This included an underrated gem of the year, a Sixty-Minute Iron Man match between Alexander and TJP, a must-see battle that is often the moment pinpointed where Alexander proved he was a future Impact World Champion.
In the opening match of Slammiversary 2021, Alexander faced his biggest test as champion, defending the title in an Ultimate X match against Ace Austin, Chris Bey, Petey Williams, Rohit Raju, and Trey Miguel. Against the seemingly insurmountable odds, Alexander again rose to the challenge, successfully retaining the championship, and at this point, the question seemed to be not 'if' Alexander would challenge for the Impact World Championship, but 'when'. The answer turned out to be October 23rd, 2021 at Bound For Glory, after Alexander cashed in 'Option C', a once-a-year opportunity where the reigning X-Division Champion can earn a title shot against the Impact World Champion by vacating their X-Division Championship. Having risked everything, Alexander defeated Christian Cage to become Impact World Champion, but before he had a chance to celebrate, Moose attacked Alexander and pinned him to become champion himself.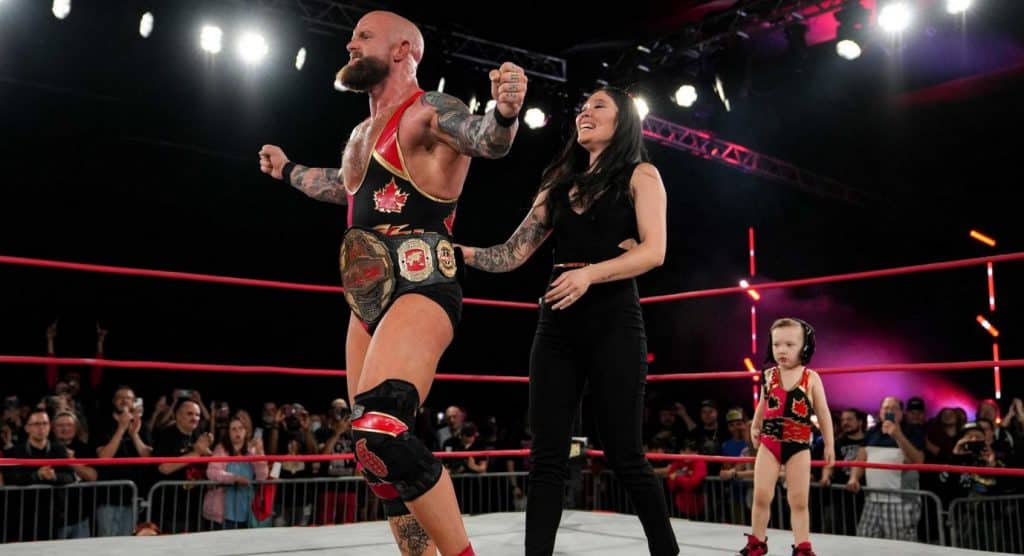 Since that night, it seemed that Alexander was to disappear, his work visa had allegedly expired, his contract was running out, and on-screen he was 'suspended'. Until March 5th, 2022 at Sacrifice, when after Moose defended his Impact World Championship against Heath, Alexander shockingly returned having signed a new contract, which included his much-deserved rematch. At Rebellion, Alexander finally vanquished the man who attacked his wife, threatened his son, and cost him his title, he emphatically pinned Moose and became Impact World Champion in front of his family and adoring crowd. Since then, he's defeated Tomohiro Ishii in an excellent title defense at Under Siege and will now face a former Impact World Champion in Eric Young at Impact's biggest event of the year.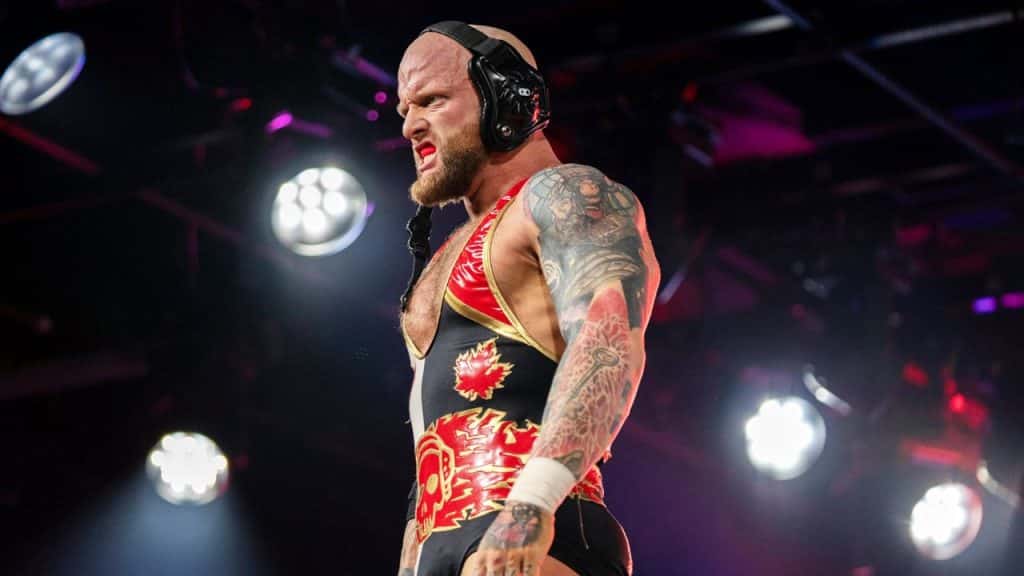 Ten years ago, Josh Alexander had severe neck issues and had to undergo surgery. Seven years ago, he was retiring due to injury and wondering what could have been. Against all the odds, a successful surgery achieved the unexpected, healing him well enough that he could have a second attempt to achieve his dreams. Four years ago, with a newfound drive, determination and respect for his own ability, he returned to wrestling and joined Impact Wrestling. During his journey in Impact, through all the extra training sessions, the new diets, and the new challenges, Slammiversary has become the yearly event that best demonstrates the growth of his character.

At Slammiversary XVII, he was one-half of the new Tag Team champions and determined to prove it wasn't a fluke. In 2020, he entered Slammiversary as a record-breaking Tag Team Champion and one of the best teams in the world. After separating from his teammate, Alexander spent 2021 proving the expectations wrong, becoming the 'standard bearer' while X-Division Champion. And now, he will headline the twenty-year anniversary of Impact Wrestling as the 'Face of Impact', the World Champion. Instead of being the 'Marty Jannetty' of The North, he became the success story of Impact Wrestling, the hero that the fans needed. The 'Walking Weapon' could one day go on to become 'The Ace' of Impact Wrestling, and it will be greatly deserved.