"Who's Eddie Kingston?" – Chris Jericho
I am ashamed to admit I didn't know anything about Eddie Kingston beyond his name. I had seen him wrestle against Masato Tanaka at the Wrestlecon show in NYC on Mania weekend. The next day Conrad Thompson told me over breakfast that Eddie Kingston and Mance Warner were two guys he thought had the most potential on the independent scene. That was all I knew, but because of that, it registered to me that he was someone to keep an eye on when he appeared on NWA Powerrr months later.
My son knew who Eddie was, and was a fan, but for "mass consumption" fans like myself – and even wrestlers who have wrestled everywhere and everyone over the last 30 years like Chris Jericho has – Eddie Kingston seemed to have slipped between the cracks.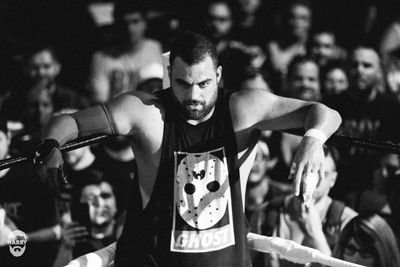 Influences and The Four Pillars
"Wrestling was always there for me." – Eddie Kingston
Kingston grew up in the Bronx in New York City as a WWF fan, because in those days what you watched was predetermined by where you happened to live. He was and IS a self described "street kid", one who has dealt with addiction issues, not just his own, but those around him as well. Wrestling, as it is for a lot of us who grew up in chaotic and challenging environments, was his escape.
As a young fan he cheered the heels and hated Hulkamania; he was drawn to two types of wrestlers: those who could work, and those who could talk. Bret Hart was one of his heroes as a young fan and someone he always refers to as one of his all-time favorites. The short time that Kingston stopped being a fan was partially due to becoming a teenager and growing up, but he also mentions that it was when Shawn Michaels beat Bret for the title, and as a result, he lost interest. Nothing exemplifies this influence more than his Bret Hart-like nod to the crowd when he formed his AEW faction with the Lucha Bros and the Butcher and the Blade this summer. It was the perfect homage.
The other wrestling hero/influence that Kingston mentions often is "Hotstuff" Eddie Gilbert. For those who don't know, Eddie Gilbert was almost Eddie Kingston-like in his ability to go to a territory, get heat, get attention, and then leave. Ironies aside though, Eddie Gilbert could TALK. Without his promos, Eddie Gilbert was just another guy; a Terry Taylor type with a good look, physique, and good wrestling ability. Nothing else served to really separate him from the rest, but with a microphone in hand along with his dangerous charisma, Eddie Gilbert was a star. When he talked, people listened. From one Eddie to another, Kingston took this lesson to heart.
Kingston became a "tape trader", which could best be described as the YouTube of the day, if Youtube took months to load and the quality wasn't very good. It was through trading tapes with other fans around the country and the world that Eddie opened his eyes to wrestling around the globe and became a true student. He was drawn to Bill Watts' Mid South territory, of which Kingston can excitedly talk about angles involving the Junkyard Dog and Ted Dibiase, as well as wax poetic about the booking virtues of Watts. But he was most drawn to what he calls his "favorite promotion of all time", All Japan Pro Wrestling, and its "four pillars", Mitsuharu Misawa, Kenta Kobashi, Toshiaki Kawada, and Akira Taue.
The character and smoothness of Bret Hart, the mouth of Eddie Gilbert, and the work and moves of Misawa, Kawada, and Kobashi. This unique blend is what made Eddie Kingston into the man who will headline a PPV in a few days.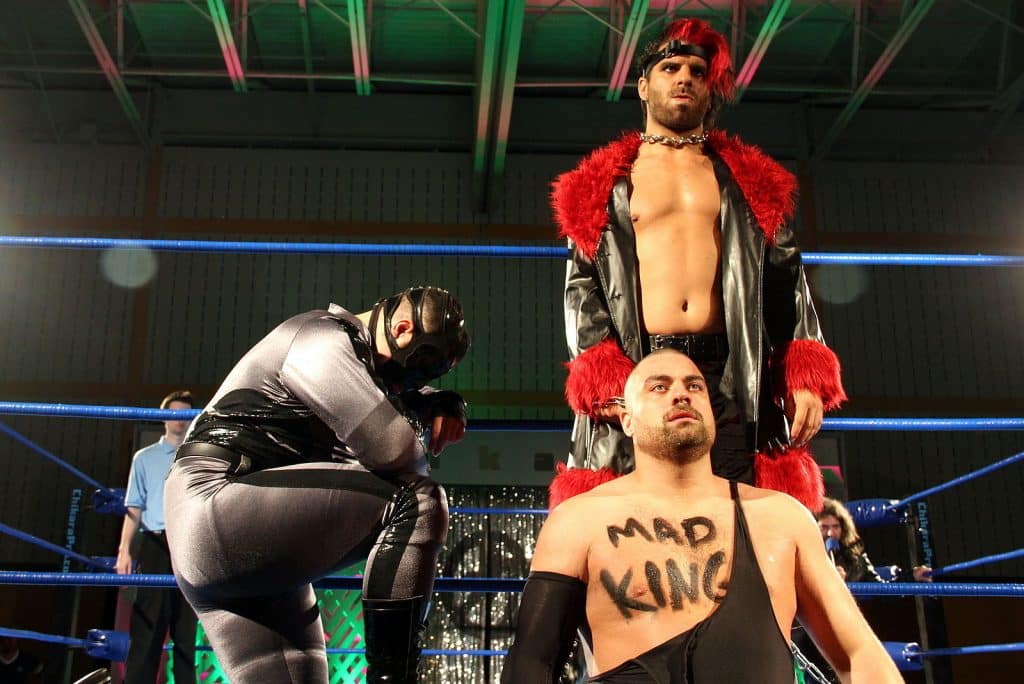 The Beginning
Eddie Kingston was trained and began wrestling with IWF in New Jersey, before moving to Chikara in 2002. Chikara was a juxtaposition: a fun, cartoonish, high concept, and irreverent promotion but also a source of world class training that launched the careers of Orange Cassidy, Chucky T, Brodie Lee and more.
It was in Chikara where Kingston would perform off and on for 14 years, as well as hold Chikara's world title the "Grand Championship" for over 900 days. Still, Chikara was a promotion in Philadelphia, a city never at a loss for weekend shows and promotions. When you consider the time period as well as the exploding Tri-State area scene, it was easy for Chikara – as different as it was – and Eddie Kingston – with his grounded wrestling style and his old school promo manner – to get lost in the shuffle.
The promotion that many associate Kingston with – and the storyline basis for his current feud with John Moxley – is CZW, the Northeast organization that young Eddie Kingston started working with in 2004. CZW is remembered for a few things; the launching pad for many young stars who are now well known names, being part of one of the most fondly remembered indy storylines in its feud with Ring of Honor, and hardcore/deatchmatch wrestling as continued today with former CZW referee Brett Lauderdale's promotion GCW.
While the name Eddie Kingston is not as synonymous as others with the developing death match movement that took hold in CZW, there is no shortage of youtube videos showing his matches there with Kingston paying his dues in blood. It was in CZW, as part of the ROH/CZW feud where Eddie Kingston wrestled some of his first high profile matches, culminating in a WAR GAMES style match at ROH's Death Before Dishonor IV in 2006.
This feud, which certainly deserved a bigger audience than it received, featured wrestlers that would go on to become celebrated indie legends like Chris Hero and Necro Butcher. It also showcased household names such as WWE's Cesaro, Daniel Bryan, Samoa Joe, and Kevin Owens, as well as wrestlers turned modern day behind the scenes figures like Adam Pearce and BJ Whitmer. Eddie Kingston, however, seemed to have slipped through, unnoticed yet again.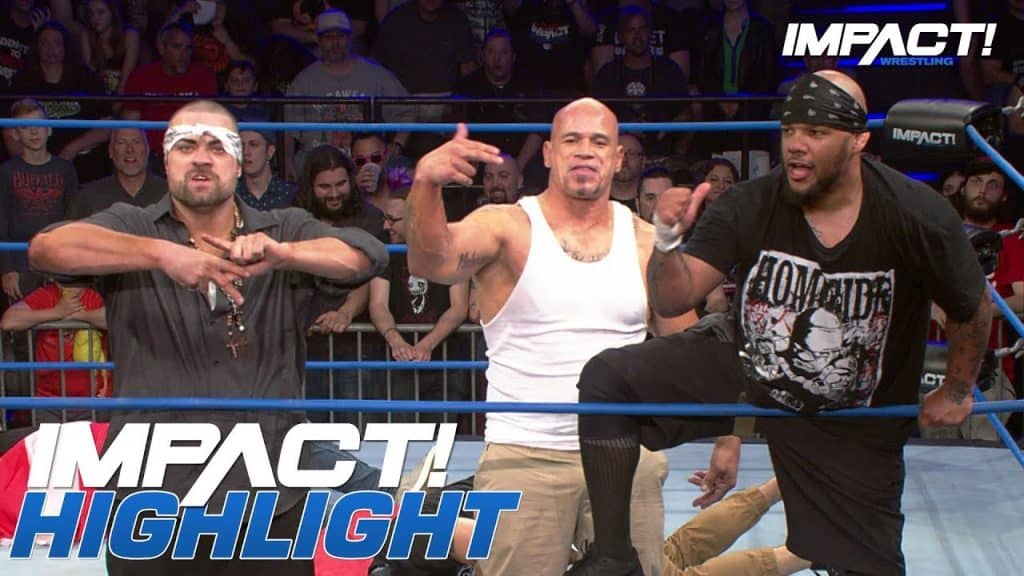 "I had a girlfriend at the time, and she wanted a house." – Eddie Kingston
CZW and Chikara, fine as they were in their heyday, were no places to get noticed by your typical wrestling fan. For most wrestling fans, their first glimpse of Eddie Kingston came when he appeared in Impact Wrestling, alongside Santana and Ortiz as the as the mouthpiece for the "NEW" LAX. Eddie represented the group on the mic for a couple of months, but eventually turned on his new brothers as part of an angle where he attacked Konnan to switch sides to represent the "OG" LAX of Hernandez and Homicide. This is worth checking out, as it shows off the charisma and polish that Kingston was developing at this point in his career.
As compelling as the storyline was, Kingston had little interest in working for Impact. Well, he did have a love interest: his girlfriend at the time worked in the office at Impact wrestling, and wanted a house. Eddie took the gig so he could buy one for them to live in. It didn't take long before he decided Impact was not for him, and he was in the Alumni section soon thereafter.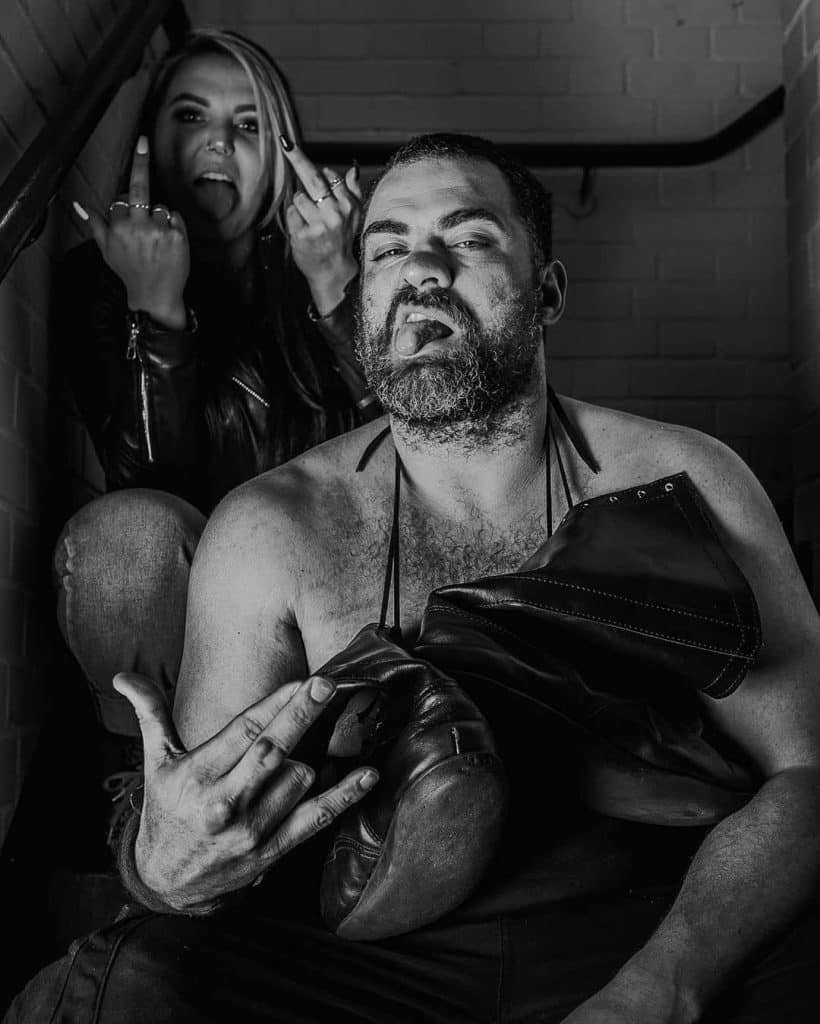 Fighting For His Family
"If your body can still handle it, but you retire, then you quit." – Eddie Kingston
After leaving Impact, Eddie made a decision. It was 2019, and Eddie knew he was going to leave the business. He was going to "quit" and just disappear. Always considering himself a loner, he wasn't going to tell anyone where he was going or what he was going to do, but he was going to go somewhere.. maybe Seattle. He thought he might do construction again and get his welding license again, but he was definitely going to retire… I mean quit. But then, his brother had a baby – a son. Kingston never got married, never had kids, but THIS kid, his nephew, meant everything to him. This was truly a chance for his legacy to mean something to somebody besides himself.
Suddenly, he found a reason to wrestle again. Not only, did he want to wrestle long enough for his nephew to see him wrestle one day, but he dreamed of a day where his nephew could brag about him being a pro wrestler at school, for his friends to look it up, and to see the proud nephew be proven right. After his brother had another child, this time a girl, Eddie's fate was sealed. He was back for good.
Where would that be? Probably on the independent circuit where strong appearances on NWA Powerrr gave him a little more relevance, if not a little more drawing power. He was booked, pretty regularly, in the states, and abroad. It was abroad, in the U.K. where his new dream seemingly came tumbling down, because… Covid. Kingston was in danger of being stuck over there and made it back to his Florida home just in the nick of time before borders were closed and travel home would be next to impossible. But his bookings were now gone.
His new dedication to wrestling seemed unlikelier by the second as he had to do the unthinkable to pay his mortgage: sell his gear, old promo pics, and most gut-wrenching and symbolic of all… his boots. There simply was no income, and in an irony reminiscent of "The Gift of the Magi", Eddie sold his boots to keep his house. But, by selling his boots, he had all but assured he wouldn't be able to keep it for long.
Months later on the Fourth of July, Kingston stood in the middle of an ICW ring, surrounded by ropes made from chains and broken light tubes, and he was angry. How could it have come to this? Covid had taken his dream when he had found a new passion to fuel it. Yet, here he was, selling his boots and his gear, just to keep himself alive. But he was given the one weapon he had, the one difference maker he possessed in his life. He had a microphone. He wielded that weapon to take his shot. He called out Zack Sabre Jr., who he was supposed to face on a COVID cancelled England trip. He challenged NWA champion Nick Aldis, because Kingston still had ties to the NWA.
But then, the hail mary. Perhaps buoyed by the unlikely occurrence of independent wrestling star Warhorse getting a shot at the TNT title due to an online fan movement, Eddie took the longest shot of all. He called out Cody.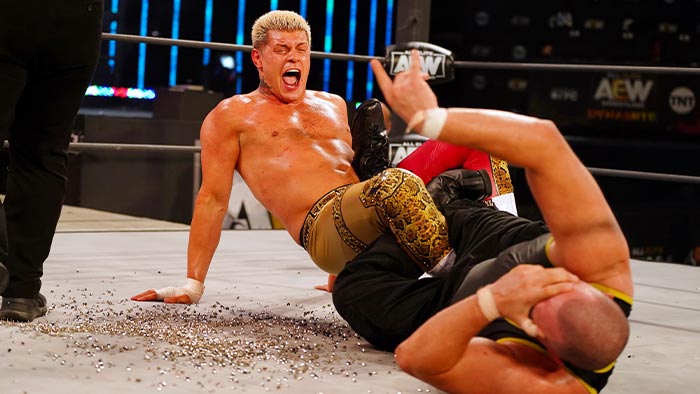 An All Elite Gambit
"You couldn't last.. a day in my shoes, so you don't tell me nothing about grinding. You talk about the sport of pro-wrestling.. that's a joke. Because every person you faced has been a child. I am a grown-ass man and I will put you in the ground and smile. – Eddie Kingston to Cody Rhodes on Dynamite

In the world of independent wrestling, a year can go by in a minute, and a lifetime can be made in a second. Less than three weeks after seeing Eddie Kingston in (and I mean this without disrespect) the most "indie" of environments possible, Eddie Kingston was on our TV on TNT, cutting an incredible promo and giving Cody Rhodes a match unlike many had seen before. There were thumbtacks and there was blood. In primetime.
Much credit should be given to Cody for not just adopting an attitude like "we will give him his shot on TV, but that's it" and instead giving Kingston an opportunity to shine. The fact that he had a long and grueling match with the uber face of AEW, Cody, went a long way to showing the audience, as well as those within AEW, that credibility lived within Kingston, and Eddie could be a strong asset to the company.
After a career of watching friends and coworkers get their "shot", the next few weeks must have been a whirlwind, everything was happening. #SignEddieKingston was trending. WWE called him, and not just with the usual talk of him being an agent or a coach that he was previously uninterested in. They wanted him as a talent. AEW wanted him too, and they offered him a contract.
Kingston has said that his mother helped him decide where he should be, and that when he told his parents where he was going and that he got a contract, his father yelled out an affirmation that wasn't just "congrats" but one that would be meaningful to the "King of New York". He simply said "Bronx represent!" That was enough for Eddie, he knew he had made it.
On Dynamite, the Eddie Kingston character (who he describes as "Eddie Kingston at 17 turned up") had a title match against the world champion, Jon Moxley, someone who he had shared the ring with in his early days in CZW. He formed an effective and relevant faction with the Lucha Bros and Butcher and Blade – giving four extremely talented wrestlers a well deserved chance to shine. His maturity, experience, ability, physical and mental shape converged with circumstance, and the fearless belief to keep taking his shot to create, finally has a wrestling home for Eddie Kingston.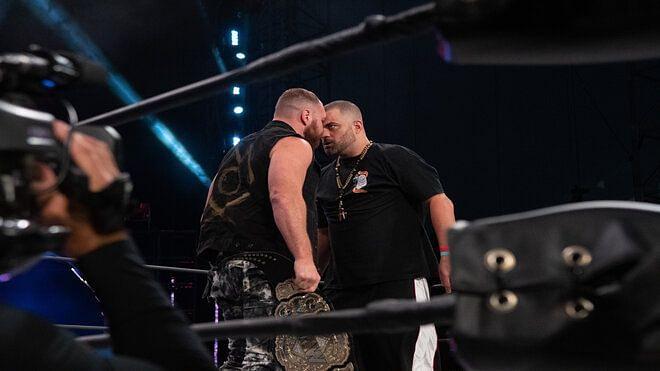 A New Hope For A Mad King
"AEW's my last stop. I'm not goin' anywhere else. I'm 38 years old and been doing this, actually is today October 12? Yeah, I been doing it 19 years today. I'm not goin' anywhere else, man. It's sink or swim with this company. I'm not gonna sink, I'll say that much. I won't sink, and I won't let the company sink," Eddie Kingston to Daily DDT

This Saturday Night, on Pay Per View, Eddie Kingston challenges Jon Moxley for the AEW world Heavyweight title at AEW's Full Gear. There are a lot of other great matches on the card, in particular FTR, with their amazing theme song (ok fine, it's my song, but still) vs. The Young Bucks. That particular match has been set up for years, and many, including my son and I, are looking very much forward to seeing it come to fruition.
But from working matches threading a line between anonymity and greatness, to almost quitting to finding new impetus in his niece and nephew to continue, that would be enough of a story for anyone to say that the unlikely rise of Eddie Kingston is the story of the year. This man sold HIS BOOTS to save his house, likely saying goodbye to wrestling just a few short months before headlining a card for the second biggest wrestling promotion today.
The story of Eddie Kingston is a "hero's tale" much like the story of Luke Skywalker or Simba. A man has come back to claim what was rightfully his, after being gone from his homeland for far too long. Against all odds and as a result of an unlikely sequence of circumstances, he has returned to his land. It is a story as old as time, and much like every hero's story, there is one bit of business left to conclude. There is only one ending that will suffice. The hero doesn't return for any reason but this. The hero returns to be crowned the rightful "King."
About the Author: Matt Koon is a lifelong wrestling fan who has produced and performed currently used wrestling themes for FTR and Deonna Purrazzo and podcast themes for Bruce Prichard, Tony Schiavone, and Arn Anderson. He currently is the producer for the Conrad Thompson family of podcasts. He is the father of a wrestling fan, and owns and operates a music school in Richmond, Virginia.