Welcome to the October edition of Most Joyful Players (MJP)! Every month, a selection of WrestleJoy's writers will bring you their individual picks for the past month's MJP. In September, writer Molly Belle highlighted John Silver as her MJP, and since then WrestleJoy have joined The Dark Order! Maybe I should pick Chris Jericho, and hopefully he'll invite me to join The Inner Circle…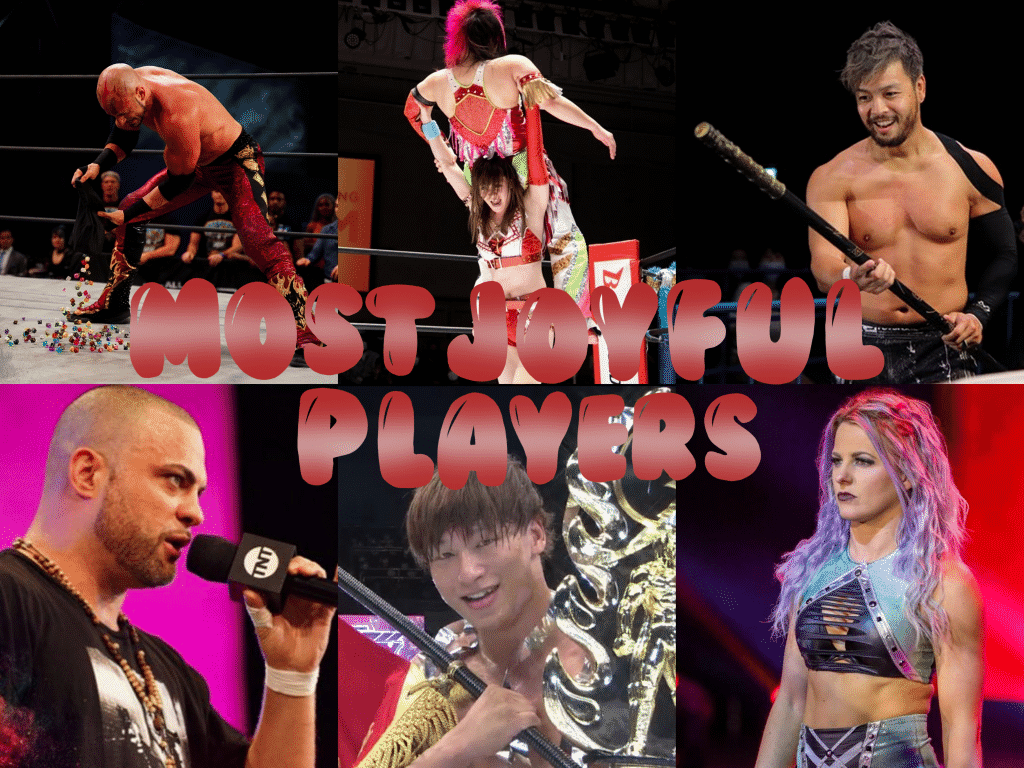 Eddie Kingston (ThumblySqueezed)
As someone who didn't pay enough attention to Impact until sometime last year, Eddie Kingston walking out on AEW Dynamite and opening his mouth was a revelation for me. He's now taken that and built on it, becoming the focal point of a group of overlooked outlaws with a permanent gripe. In becoming their Godfather figure, he's expressing the agenda and making the tough calls that allow for compelling tension points (like forcing Rey Fenix to step aside and let Penta move onward in the title shot tournament). These moments set up even more stories that Eddie can then tell (and sell) like nobody else in the world can – with a brutal no-frills style in the ring to back it up. That style just may see him leave the ring at Full Gear as the new face of AEW.
Kota Ibushi (Caro)
Everyone rise from your pews, dust off that old wrestling Bible of yours, and turn to the Book of Ibushi, chapter 3, verse 16. Because Ibushi 3:16 proudly proclaims that the Wrestling God himself has unleashed his wrath on the G1 Climax, capturing gold for the second year in a row! I'll admit: this year's iteration of the classic tournament was a little unusual. Despite this, Kota Ibushi never failed to inject excitement into myself, albeit very early in the morning with a hint of sleepiness. His versatile approach to his matches was definitely a huge highlight of the tournament. From the dueling intensity shared with Minoru Suzuki to a kickin' great time with Taichi, Kota Ibushi once again proves why he's the God of Wrestling, and his upcoming match at Power Struggle against Jay White will surely SWITCH things up! Haha, get it? Puns…
Brandon Cutler (Vince Carey)
522 days. That's how long it was from the time Brandon Cutler made his AEW debut at Double or Nothing in 2019 to the moment he won his first match over Peter Avalon in an absolutely ridiculous and incredible match on AEW Dark on October 27th. That win alone would have been enough for me to consider Cutler for this spot, but throw in his excellent story work on Being The Elite with Hangman Page and The Young Bucks, and it was a no brainer. Cutler celebrating with the Bucks after his big win brought a big dumb smile to my face and while I don't know if any of the D&D die he rolled out to defeat Avalon landed on a "natural 20", he had to have felt like the luckiest dude on the planet that night.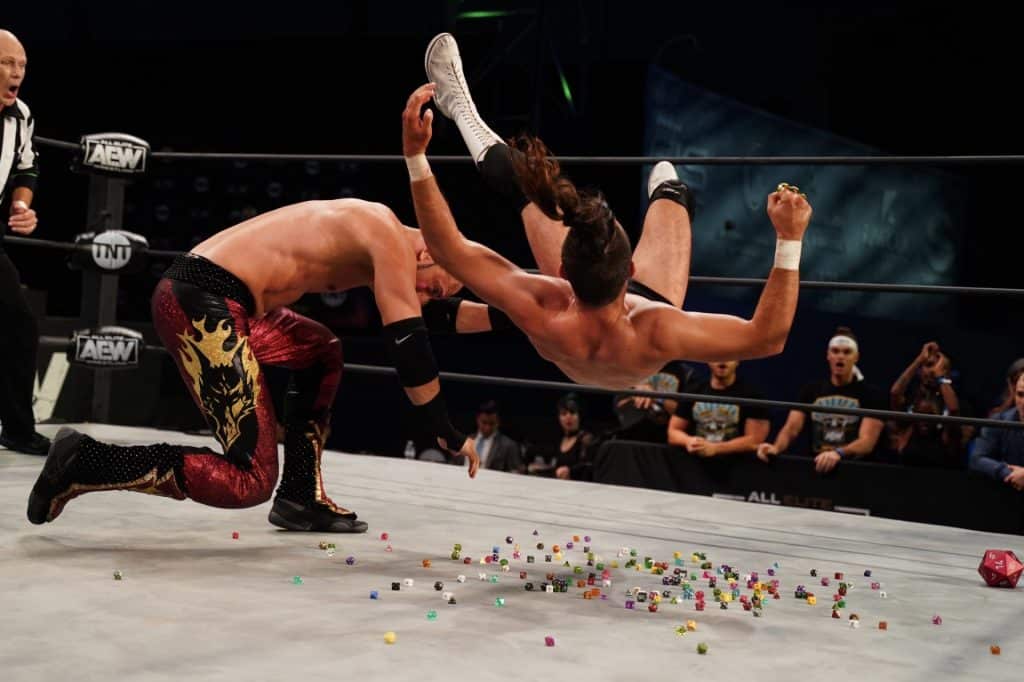 Mayu Iwatani (Ryan Dilbert)
Twice in October, we got the pleasure of seeing Mayu Iwatani cling to the World of Stardom Championship by way of pure guts and force of will. Nobody makes an art out of getting their ass kicked like the Stardom ace. Against both Syuri in Yokohama and Takumi Iroha at Korakuen Hall, Iwatani played the battered, overpowered warrior who finds a way to win. As usual, she was brilliant under the big lights. Whether she was getting kneed in the face or ravaged by thigh kicks, her struggle reeled me in. Stardom has plenty of new, exciting faces these days, but lord is it clear who the bedrock of that company is right now.
Candice LeRae (Molly Belle)
October has been a month of grit, action, and brilliance for women's wrestling in NXT. To no one's surprise, at the forefront all along has been none other than Candice LeRae. She is almost indescribably excellent in the ring, but since her turn to the dark side, she has been as must-see as anyone in wrestling. Lacing her promos with sassy humor and incredible sarcasm, she is always an eyeroll away from eliciting mean girl memories in all of us from years gone by. She has become a true master of comedic timing and can so effortlessly walk the emotional tightrope, making all of us laugh, pout, feel, or fume. More than any of that though, she makes me smile most by doing what she does best, creating pure magic in the ring. The "Poison Pixie" is as good as she ever has been. Let her hear it y'all. Just don't dare ask her how she is feeling…
KENTA (CiaranRH)
One of the most vicious strikers in all of pro wrestling history has completed his second G1 Climax. the stiff KENTA of old reared his head on occasion, but the unbridled joy that KENTA brought throughout the tournament was in just how funny the man is. His bizarre dating relationship with the NJPW World cameramen, seemingly losing his matches whenever it was the fatter cameraman and winning when the skinnier one would be on hand. It all built to the final night, when both cameramen turned up and KENTA had to try to explain that he wasn't cheating on anybody! The comedy rolled on with KENTA's infatuation with YOSHI-HASHI's staff. When he finally got the chance to step in the ring with YOSHI-HASHI he was far more enthused about the chance of standing face-to-face with the staff, even disappointed he was facing YOSHI-HASHI instead of the staff itself. One of the most venomous strikers in wrestling history is a charismatic, comedic delight!