In the beginning God created the G1 Climax, but Jay White aptly christened it the Jay1 Climax.
The most triumphant of returns for King Switch was the story unfolding match by match throughout the tournament. For seven long months White had been unable to compete in Japan, and the G1 Climax 30 was his homecoming. Having won his block last year and losing in the final, he was the universal favourite to, at the very least, win his block again. Paramount wins over fellow favourites Kota Ibushi and Kazuchika Okada cemented the belief many had; this truly was going to be Jay White's year.
His own destiny entirely in his hands, the three-count was made on the final night of A Block, and a stark realisation was apparent. This was never a story about White's grand victory, it was a story about his unforeseen defeat.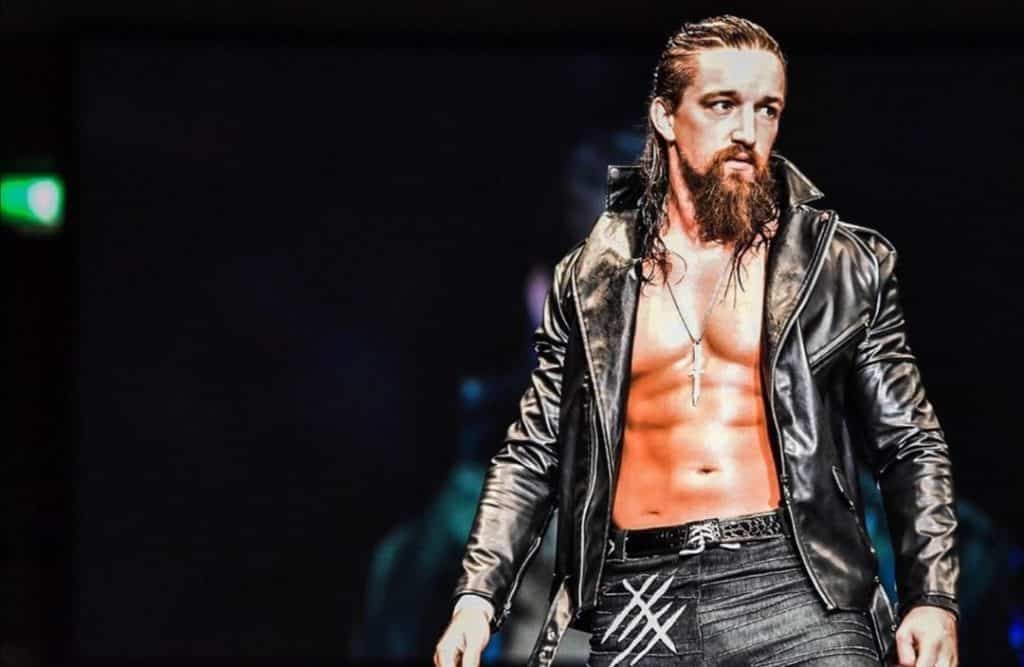 In the illustrious Ryogoku Sumo Hall, the final night of A block saw Jay White in the main event against Tomohiro Ishii. Six wins and two surprising defeats, White had the most direct approach to the G1 finals; beat Ishii to win the block and make the final.
For Kota Ibushi to make the finals, he had to beat Taichi and Jay White had to lose. For Kazuchika Okada, he had to beat Will Ospreay and both White and Ibushi had to lose. Neither man wholly in control of their own fates, setting up the most intriguing final block night in recent G1 memory.
Ishii and White could not be more different. Ishii is stoic, quiet and straightforward, content to let his in-ring brutality do the talking. Despite being a staple of New Japan for 16 years, this was his first time in the main event of Sumo Hall. In distinct contrast, White is brash, arrogant and cocky, his words able to deliver blows that rival his in-ring intellect and swagger. White was also headlining the venue for the first time in his career, doing so in less than four years since returning as Switchblade. The hardened veteran versus the conceited punk.
For the first half of the match, White dominates by targeting Ishii's already weakened knee, executing his plan to perfection. It's when Ishii turns White's own plan against him that the match takes on a new life. Ishii hobbles White with an onslaught of knee-homing offense, leading to the inevitable interference of Gedo. Almost forced to compete against both White and Gedo, Ishii does what he does best and pummels whoever is in front of him, eventually laying waste to Gedo and allowing himself free reign to punish White.
Ishii hoists White up for his trademark vertical drop brainbuster, the crowd unable to abide by the rules (no chanting to reduce the spread of Covid-19) as their excitement and emotions lead to audible gasps and screams. A meteoric drop, the crowd clamouring for the three count and a roar unlike anything heard throughout the G1, Tomohiro Ishii defeated Jay White.
Already leaving the ring as the referee raises his hand in victory, Ishii marches behind the curtains, leaving the emphasis solely on the sullen Switchblade. The attention isn't on Ishii's victory, not even on Kota Ibushi winning the block for a history-making third consecutive year, it's exclusively on the uncharacteristically resigned King Switch.
Predominantly the block finals have been a rousing tale of success, used to elevate the winner to a higher standing, this year promoting SANADA in B block. That crowning glory of elevation was flipped on its head in the A block, in its stead an unwelcome crown of thorns for White to bear, a far cry from the G1 crown he was expecting.
It put White into a situation we hadn't seen him before. Gedo paced the ring incensed, shouting in frustration and taking his anger out by hitting whatever he could, something we'd also expect from White, who instead sat subdued in the corner. Gedo blamed the referee for White's loss, perhaps hoping to realign any fault from his failed interference attempts to anybody other than himself, but White's long, hollow stare back at Gedo doesn't provide any comfort. There are waves crashing beneath the surface of White, and it only adds more depth to the already overflowing dissonance within Bullet Club.
Through this defeat, Jay White has become the most fascinating character on the NJPW roster. It has opened up a world of possibilities for his future, none of which will happen overnight, nor likely the next weeks or maybe even the next months. It's New Japan at it's unrivaled, slow-burning best.
At more than two years, White is already a longer serving Bullet Club leader than Prince Devitt, AJ Styles and Kenny Omega. The current conflict within the group is set to detonate, civil war seems unavoidable, and when the rubble settles, White may find himself usurped.
Could the G1 Climax be for White what the IWGP Heavyweight Championship was for Kenny Omega, or more long-term what the Wrestle Kingdom main event win was to Tetsuya Naito? That elusive goal that he barely misses out on repeatedly, attainable but somehow infuriatingly out of reach.
For now, he has an upcoming match for Kota Ibushi's Wrestle Kingdom main event contract. It feels more befitting for White to make the main event by stealing somebody else of their hard-earned prize, opposed to actually winning the G1 himself, a sublime pay off and the ideal scenario for his slimy, sleazy self.
Whatever may happen in the years to come, when there are new chapters written and we have a better understanding on these present morsels of seamless story-telling, we'll be able to trace the evolution of Jay White back to one crucial moment in his career. The death of the Jay1 Climax.