Tetsuya Naito's long, tumultuous journey to the top of New Japan Pro Wrestling is one of the greatest stories in wrestling because it isn't just a story about wrestling. Naito dreamt of entering NJPW, becoming the IWGP Heavyweight Champion and main eventing the Tokyo Dome. Whilst today we can rest easy with the knowledge that Naito has surpassed those ambitious dreams, for many years that wasn't always the case. The journey for Naito took place before he even debuted in 2006. The depth and scale of Naito's story is huge and complex, yet this first volume of New Japan Academy does a marvellous job of succinctly retelling one of the most captivating stories in all of wrestling.
A quick bit of advice for those unaware, manga reads from right to left!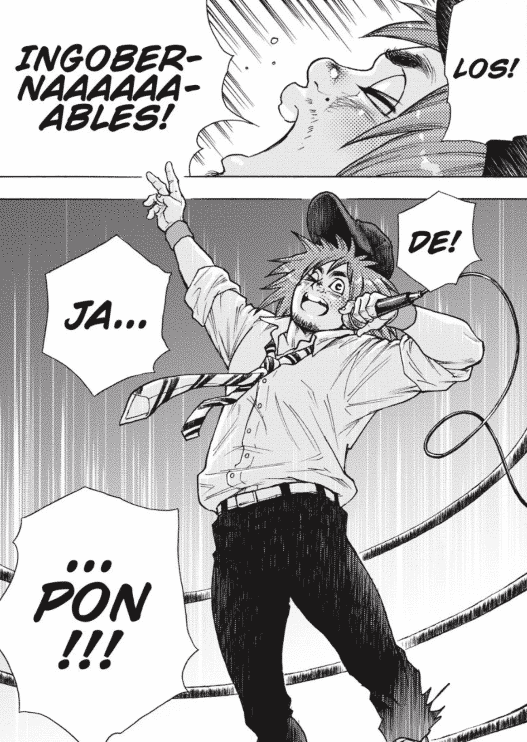 In this first volume, New Japan Academy follows Naito's roller-coaster journey starting with the day it all began. As fate would have it, Naito was in attendance for Hiroshi Tanahashi's debut match on October 10th 1999. That same day that 12 years later, Naito challenged for the IWGP Heavyweight Championship, and, of course, his opponent on that night was Tanahashi. Albeit unsuccessful in his attempt, it only strengthened Naito's resolve. It sets the foundations for the story that would become synonymous with Naito, the story that is so elegantly told in this manga: Naito constantly getting heartbreakingly close, but never reaching his lofty dreams.
In the manga, New Japan Academy is a fictitious high school, a school for the "super-tough." In attendance at the school is New Japan's roster. Hiroshi Tanahashi is essentially himself, the Ace of the school, the IWGP Heavyweight Champion, beloved by all and upset when his selfie for Instagram gets ruined. Kazuchika Okada, home from excursion, is the suave and flawlessly cool villain, brazen and constantly succeeding where Naito fails. Returning to New Japan Academy is Katsuyori Shibata, looking as menacing and tough on the page as he does in real life. It wouldn't be a Naito story without his Los Ingobernables de Japon brothers, most notably Hiromu Takahashi, who is shown in a cartoony light that perfectly captures the lovable, chaotic bomb that he is.
Naito's story is so unique and it lends itself to being larger than life, so telling the story through the medium of manga is perfect. As mangaka Hiruko herself says, the events in Naito's history "seemed just like a shounen manga." The storytelling is succinct yet detailed, providing a flawless lesson of discovery to those who are learning about Naito's story, and for those already aware, it's a fun-filled nostalgia trip. "This manga is a real easy way to get to know who Tetsuya Naito is for people who don't know much about me." Whilst the events in the manga take place in the fictitious New Japan Academy, all of the events told are the true, real-life story of Naito.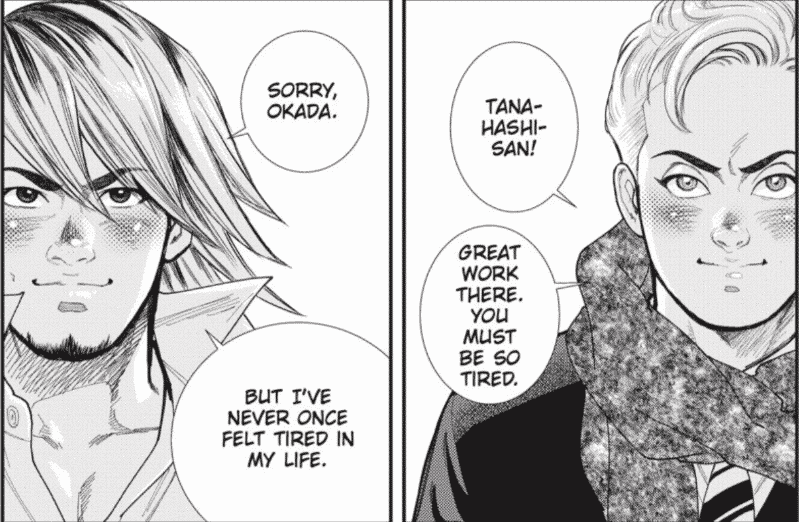 The art-style is striking! Each wrestler's moves jump off the page, whether it be Okada taking a head off with the Rainmaker, Hirooki Goto and Shibata pummelling each other or Naito soaring through the air to hit Stardust Press. The important features of each wrestler are pronounced, making it clear visually who each character is; the pretty-boy Okada, the villainous henchman Gedo and the sleazy Yujiro Takahashi.
There are plenty of fun nods and nuance that fans will delight in, such as Ibushi rocking up at the academy whilst wearing the New Japan Academy uniform, despite not being a student. Famously Ibushi worked for New Japan for a number of years, but refused to sign a contract as he wanted to work in other promotions as well, namely DDT.
The volume ends following Naito's largest degradation. Despite having won G1 Climax 23, his guaranteed main event match for the IWGP Heavyweight Championship in the Tokyo Dome was demoted to the semi-main event due to a fan vote, literally shattering his life-long dream to main event the iconic venue. Between losing that match and a further loss to Ibushi in the New Japan Cup thereafter, Naito leaves for Mexico, where he would discover Los Ingobernables.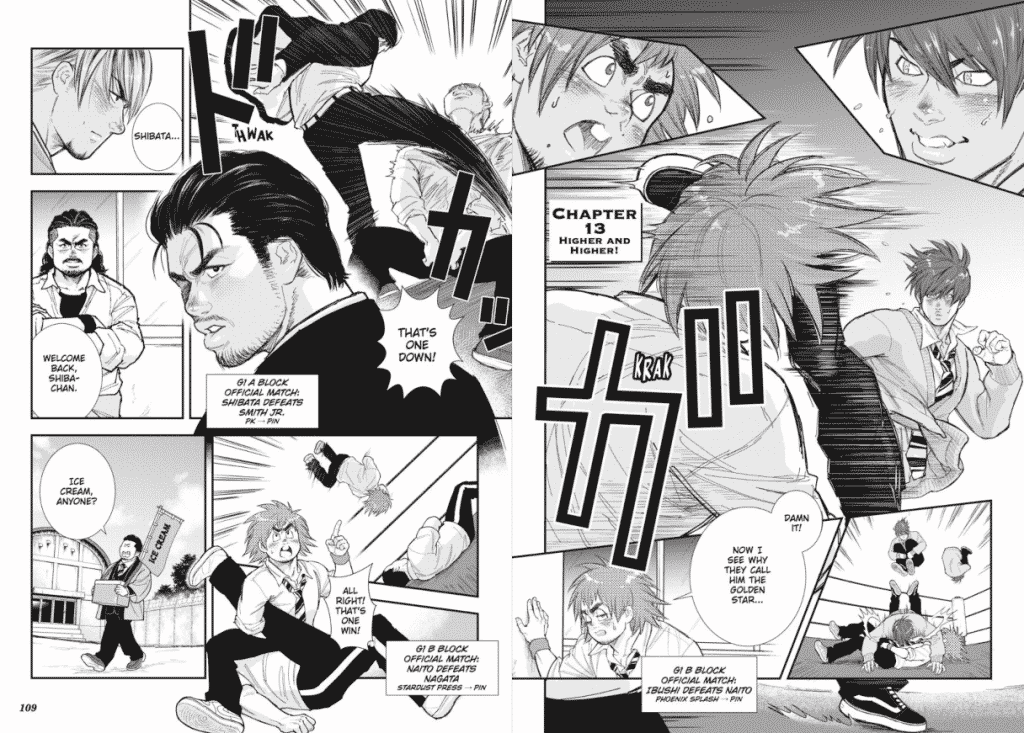 The e-book also includes the original manga of Higher and Higher! that was released in 2011, depicting Naito's first challenge for the IWGP Heavyweight Championship. Finally the e-book is rounded out by an interview with Naito, who discusses his thoughts on the manga and how it felt to relive his story, alongside the mangaka Hiruko.
New Japan Academy tells us more about Naito than any article or Wikipedia entry ever could. The art brings to life Naito's thoughts and feelings in the most difficult times of his career, Naito himself even left wondering "Wait-how did you know about that?"
For a full list of links to buy New Japan Academy, including Amazon, please click here.
It's the stars of New Japan Pro-Wrestling as you've never seen them before! Teenager Tetsuya Naito is aiming for the top of New Japan Academy and the chance to face his idol, the IWGP champion and "Once-in-a-Century Talent" Hiroshi Tanahashi. But when "Rainmaker" Kazuchika Okada spoils Naito's plans, will the ordeal force Naito to abandon his dreams?