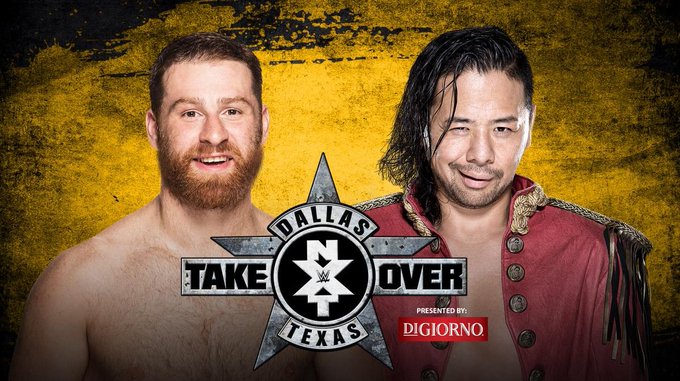 My favorite matches – the ones that stay with me forever – are those that can tell a story as beautifully without words as they can with them. Within the confines of NXT, or any other promotion for that matter, there are not many matches that have done that for me as well as Sami Zayn and Shinsuke Nakamura did in April of 2016. The instant magic they created, with joy overflowing, is something I still feel today when I think about them together in the ring. As matches go, and as beauty in wrestling goes, this match is perfect.
One man was headed out, and another headed in. A formula seen time and again, one that we all know and respect. Sami had grown to be the heart and soul of the brand by endearing fans to his underdog style and instantly likeable personality. He never gave up and fought against odds frustratingly and consistently stacked against him. He survived. Relatable to the masses, he was our champion, the NXT Champion, belt or not.
Shinsuke Nakamura on the other hand, the King of Strong Style, was a champion the world over. Overflowing with charisma and attitude, he was sure to be NXT's future. His record gleaming with gold and his piercing eyes laser-focused, his clash with Sami Zayn was expertly booked to be an immediate launch into the stratosphere of wrestling lore.
With little build and the formula understood, the two larger-than-life men had a difficult job ahead of them at Takeover: Dallas: Captivate the crowd. Deliver a memorable match. Tell a majestic story. Leave us shaking with adrenaline and awe. Hook us and make us FEEL. And do it all without the benefit of weeks of backstory and personal turmoil.
They did just that.
From the moment Sami's music hit, the audience knew what was coming. They were witnessing the end of the man who had become NXT. He was all of us, and he was leaving. While I admit I shed more than a few tears throughout the match, they weren't out of sadness that Zayn's NXT run was over. They flowed because he was off to the next step of his dream. He had taken us all along for the ride of a lifetime, as he ushered in what I believe to be the golden age of NXT. I was proud and so happy for him.
The future wasn't a worry. One look at Shinsuke dancing and winking down the ramp and any semblance of doubt that existed within me disappeared. His music gave me goosebumps. The crowd sang along almost immediately. As they did, I swear I saw the NXT universe literally shift, though not from one superstar to the other, but from one era to the next. The emotions were high and the two were not even in the ring together yet.
There aren't many things I enjoy in wrestling more than watching the literal joy on the faces of those living their dreams in and around that ring. The moments, expressions, and sly smiles make me feel a fuzziness inside that will forever keep me coming back for more. It's not often we can see someone break, as they train and practice in character intensively. But, this night, as Shinsuke made his way to the ring, the camera focused on Sami's face and I melted as he sat there smiling, in awe of his opponent and of the moment. While some may have thought Sami broke character, I believe this set the stage for the magical and emotional collision we were about to witness.
The match flowed beautifully, with no one man controlling the pace for more than a few moments before the other would come back. With brutal knee strikes from Nakamura and agile pivots from Zayn, the action was constant. It only slowed to showcase an occasional devastating submission to allow both to catch their breath. From Nakamura's overflowing confidence to Sami's trademark desperation to topple yet another giant, the story quickly grew from emerging to masterful.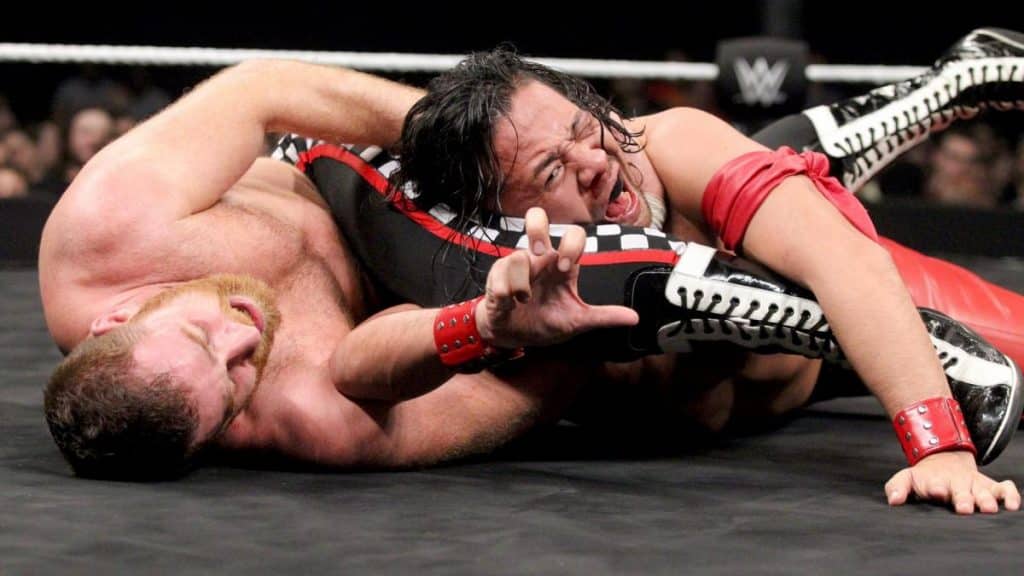 It wasn't just a debut. It wasn't just a farewell. Either of those would have been fine on their own. This was a beautiful dance, encapsulating the journeys of two men on different paths, after the same glory. Not the win. Not the raised hand. But for respect. For admiration. For a lifelong dream.
That's something we can all relate to.
Sami wrote his swan song to the tune of many legends before him. He pushed the debuting Nakamura to be his best self, to not leave anything in the tank. To carry NXT, everything is left in the ring, every night. The fans demand it and expect nothing less. This wasn't just about us watching though. It was about a legacy that Zayn had built from the moment he stepped through the NXT curtain for the first time. It was for the past, the present, and the future, all of which carried his fingerprints.
Sami Zayn in NXT resonated with so many of us to such a high degree because he didn't seem like he was playing a character. He was one of us. He was putting in the work and climbing the mountain. More often than not, he lost the big one. But he did it all for the love of wrestling and for the love of being immersed in us – the NXT fans. NXT, in the golden age, was a home, and Sami helped to make it feel like one.
Nakamura, in his way, was doing the same. He couldn't take the spot of someone so loved and adored without embracing what made him so. Flamboyant and brilliantly brutal, never for a moment did I doubt NXT's future in the hands of the King.
As the match neared its end, I think we could all feel it. Sami staged one last comeback, almost convincing us there was a chance our favorite might just topple Goliath one last time, but it wasn't to be. Nakamura had beaten and bruised Zayn so relentlessly, that his devastating Kinshasa knee strike could not be overcome. The referee counted and our hero lay beaten on the mat.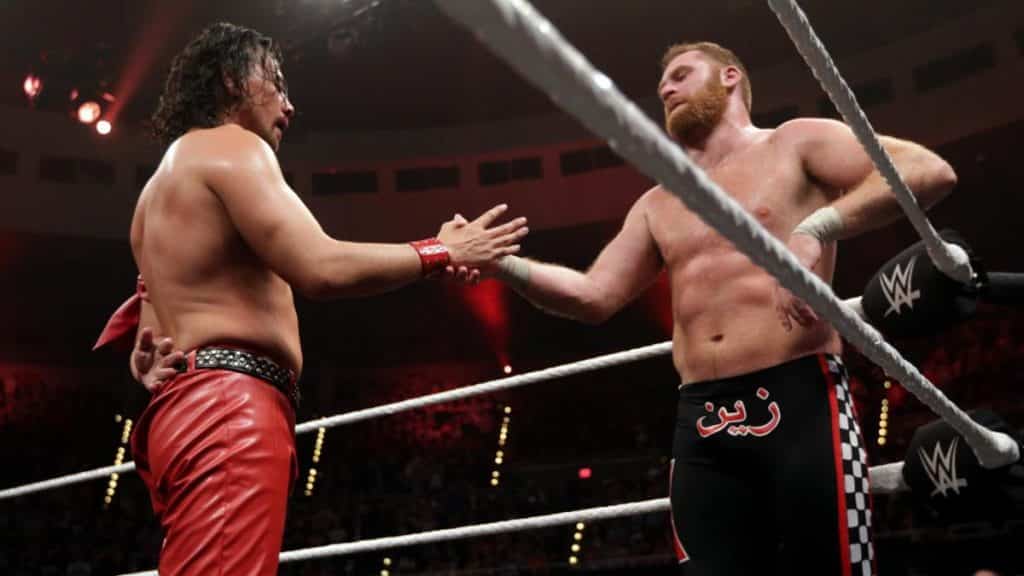 My eyes filled with tears and my tummy felt empty, because I knew things were about to change. The bell made that a reality. But I gathered myself until Nakamura and Zayn embraced. One look at the very real emotion on Sami's face as he said his goodbyes, and I broke miserably. Watching his lip quiver and his eyes take in what would be his last moments in NXT forced a full-on ugly cry from the depths of my being.
Minutes after the new face of NXT left the arena, Sami made his way to the curtain, one that had defined him for years, one that had changed his life, and he blew a kiss. One last sweet goodbye for our heart and soul.
You see, like Sami, I was sad to leave what I had grown to love. But I was eager to fall in love all over again with something new and exciting. He was off to a bigger stage; one he without a doubt deserved. We were off to something new as well: a brand new era of NXT. By passing the torch like they chose to do, NXT ensured that although Sami Zayn was moving on from the brand, its heart and soul was staying right where it belonged.
Within all of us.