Happy Thanksgiving! Today, the Wrestle Joy team has gathered together around a bountiful harvest of gratitude and excitement, with the wonderful world of wrestling! Come join us, as we talk about what we're grateful for in wrestling this year.

Amy: I'm extremely grateful for wrestling this year. 2020 has thrown curveballs from every direction, and yet wrestling has been there, adapting to a pandemic world, entertaining us all along the way. Independent wrestlers have gotten work and action with AEW, the Thunderdome has provided a new and innovative way to bring fans in large arenas, and we've seen debuts and storylines take off in thrilling new directions! Matt Hardy, Brodie Lee, Stadium Stampede, Orange Cassidy, The Elite and the heartache and excitement around Kenny Omega and Hangman Page… it's been amazing.

Through it all, we've found an incredible place to share that excitement with passion and joy – Wrestle Joy! Seeing this wonderful community of positivity and excitement grow and flourish has been amazing. Watching our contributors bring their love of wrestling and unique insights to the world has left me beaming with pride at every turn. I'm so proud of everyone here. And I am so grateful to be a part of something as lovely as this.

Thank you all, contributors, readers, our community, our supporters and patrons… we couldn't do this without you and I'm so grateful for each and every one of you.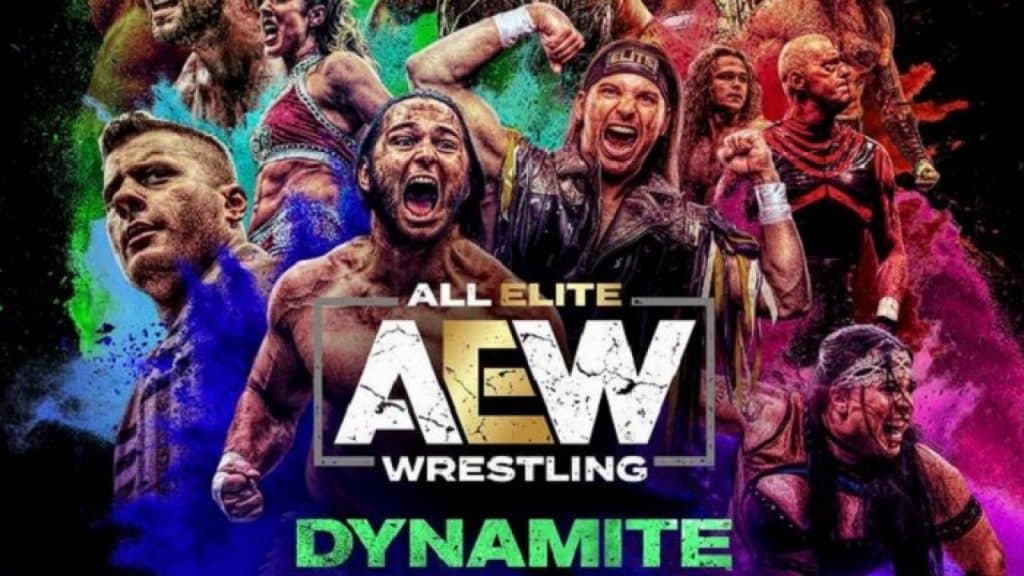 Floyd: I am thankful for a ton of things when it comes to wrestling. If I had to narrow it down to a couple they would be Tony Khan and my wrestling friends. Tony Khan has basically put together my dream promotion and gives me something to look forward to every week. In 2020 the world has stopped in a lot of ways and it has put an emphasis on how important my wrestling friends are to me.
J.R.: I am thankful for some amazing people that wrestling has brought into my life in 2020. The Heart of Elite, Tiffany helped introduce me to my new family. I am thankful for her, Kyle my writing partner in crime, Floyd, My podcast brother, and so many more that It would take 30 pages to write. I am thankful for talent getting opportunities to entertain. Talent like MVP, Lashley, Asuka, John Silver, Sami Zayn, Britt Baker, and countless others that have made the most of 2020. It has been a difficult year but those have taken the challenges head on and overcame them, I applaud them for being great role models.
Katie: I'm thankful for storylines in pro wrestling! Growing up, my Polish great-grandmother would always have me eat lunch and watch Days of Our Lives with her all summer long. Well, I grew to love it and couldn't get enough! It's the same with wrestling, for me at least. Being 37, I'm invested in different promotions because of certain storylines. I'm always excited to watch every week and find out what happens with the characters. From WWE, to Impact, and to AEW, each has a couple different storylines that keep me captivated at all times. Oh, and of course, the magic that these wrestlers bring to life in the ring is just amazing!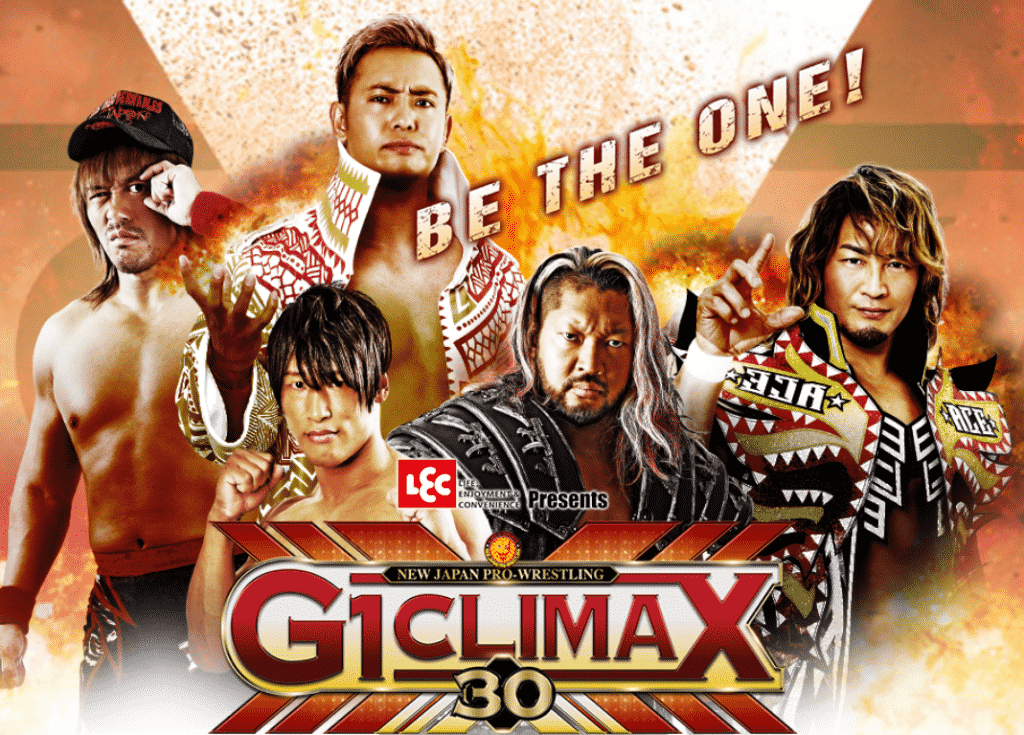 CiaranRH: I am thankful that NJPW have been able to safely run shows during the pandemic! The often long and bleak days due to me being furloughed have been made far more bearable thanks to the continued effort of New Japan. From the New Japan Cup, to the G1 Climax and the on-going Best of the Super Juniors and World Tag League tour, they've brought a perfect bundle of joy into my mornings.
Ryan: STARDOM's uber-bright future makes me all kinds of grateful. This was a year of great loss for the joshi promotion but also one of great promise where new faces settled in and young up-and-comers blossomed. Thanks to stars like the electric 18-year-old AZM, Donna Del Mondo's charming bruiser Himeka, and Maika with her judo-infused style, we're assured piles of bang-up wrestling for years to come.
Molly: This year I am thankful for so much! For landscape-altering shows like Paris is Bumping and Effy's Big Gay Brunch. For my new "wrestling" friends, some who have become family. For Wrestle Joy, for giving me a home and an avenue to be unapologetically myself. For strong and powerful women making indelible impacts in the wrestling world, women like Thunder Rosa, Nyla Rose, Leyla Hirsch, Lindsay Snow, Big Swole, Aubrey Edwards, and more. Lastly, I'm thankful for the continued evolution of progress, inclusion, and acceptance in wrestling. Happy Holidays to all! May yours overflow with joy and happiness!
Caro: There's a lot to be thankful for this year, despite everything that's happening in the world. Wrestling has been the perfect escape for me, and the range of emotions I feel when I invest my time into it is still incredible. I've enjoyed laughing my head off during the Stadium Stampede match, but I also felt sorrow with Hangman Page's character arc. I jumped from my couch when Drew McIntyre won the WWE Championship, but I nearly threw my computer at the sight of EVIL betraying LIJ for Bullet Club allegiance. Every wrestling promotion has given me something to smile about, from WWE to NJPW. I'm also grateful for my newly found WrestleJoy family. They've been the literal saving grace of this year, and I can't wait to meet up with everyone at wrestling shows when it's safe to travel.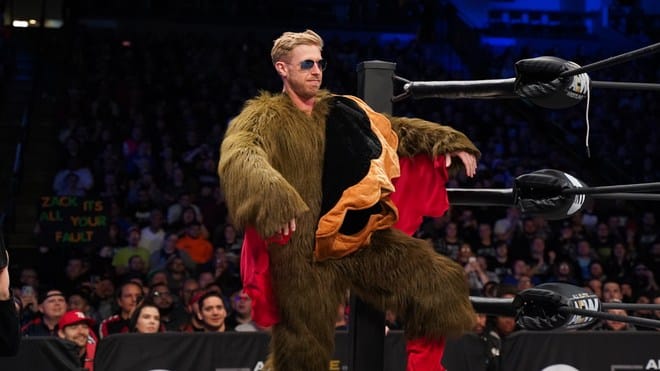 Thumbly Squeezed: Maybe this is too on the nose, but I need to thank Orange Cassidy. Look at my profile and you'll see I made the twitter account with this name in March of 2020. Barely 6 months later, I'd found an entire wrestling community (shoutout to the #IWB!) and write for a supportive and growing site with people who share my passion for the business around the world. But more than that, I've had something to make me laugh, get me fired up, and give me a chance to feel creative during a year where I could barely leave my house. I jumped up and down because a man got knocked into a giant Mimosa, for crying out loud! All that started because I watched a wrestler who didn't want to really wrestle and felt like I got to be in on the joke. Well he, and my journey this year, have proven to be far from a joke. Long may both continue to run.
Lizzy: I'm thankful for the excitement that pro wrestling has given me this year! When quarantine starting and my sense of time was completely lost, I could use different shows to mark the days. Not only did they help me keep a schedule, but they gave me something to look forward to! I'm also thankful for all the people I've met this year through wrestling, online or in person. Also, I want to give a specific thank you to Austin Gunn for being so peppy and uplifting throughout all of this year! Watching shows with no crowd was awkward, and a little sad sometimes, but hearing Austin cheering always made me and my family giggle.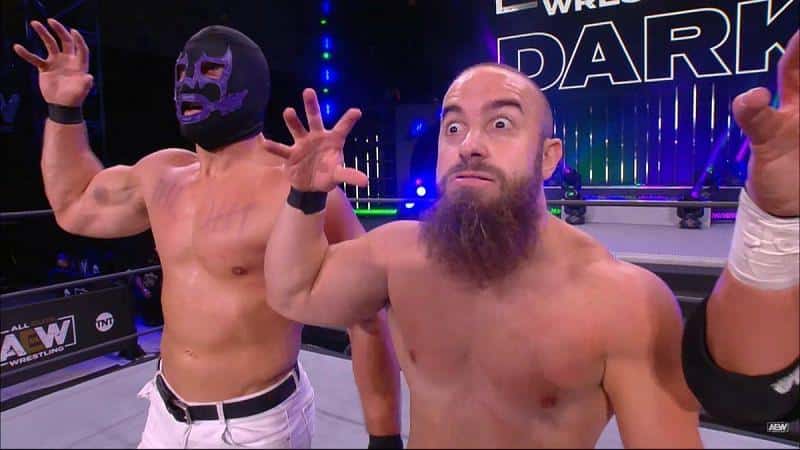 Kyle: I'm thankful for AEW for being the escape we all need during this trying year. Through AEW, I've made so many friends and connections within the wrestling community and it's been nothing short of amazing. I can't even begin to list off everyone there is but I'm going to give a special shout-out to Tiffany (All Elite Tiffany) who is just simply one of the best pro there is in this amazing community. I'm happy to call her a friend. My brother J.R. who is my writing partner for the Dynamite Previews and my podcast partner on our horror podcast. Amy & Andy who without them, we wouldn't have this amazing thing called Wrestle Joy. They are just two of the best people in the community that are always very helpful and so kind to everyone. Two of my best friends Carmen and Kyle. We go to a ton of independent shows together and usually watch all AEW PPVs together. I love y'all!
My friends Kyle Masters and Tiffany at All Elite Podcast. Two of the first friends I made in the AEW community and I'm very happy to see how successful AEP has become. My amazing friend and fellow admin Summer who has done so much for me and helped me achieve things I never thought possible and all our mods on the All Elite Discord. You all do an amazing job and we can't thank you enough. The Dark Order especially Evil Uno and John Silver. Join The Dark Order. There's so many more I can't list because there's just enough room to write it all out but I'm so thankful for all the friends I've made through this amazing community. I hope you have a wonderful Thanksgiving and if you don't celebrate it, then I wish you all a wonderful Thursday!
Vince: First and foremost, I'm thankful for WrestleJoy and everyone that's been a part of it this year. From Andy and Amy and the contributors to the Patreon people and everyone else that's supported the site, you have no idea how much I adore and appreciate you! As for wrestling in general, I'm thankful for all of the awesome streaming services like IWTV, FITE, the Highspots Wrestling Network and others that allow us to catch shows old and new from all over the world! Even with the world shut down, we've been able to watch wrestling from all over this year and it's been a godsend!
Andy: I'm thankful for Michael Nakazawa. Have a wonderful Thanksgiving!