A common misconception among pro wrestling fans is that Vince McMahon took over his father's World Wide Wrestling Federation company, slapped the championship on Hulk Hogan, and the old territories withered and died shortly after. That's not exactly true. Vince McMahon wasn't the first promoter to try and "go national." He is the one that made it work. The story behind the first Wrestlemania is a perfect recipe for manipulating mass media and creating a spectacle that wasn't really all that unique.
When cable television started to rise into prominence in the 1970s, it was essentially a barren wasteland filled with old re-runs and forgotten movies. It was the optimal landscape for professional wrestling, a cheap program that pumped out 52 weeks of new content every week. One of the first true success stories of cable TV was Georgia Championship Wrestling.

When Atlanta TV station WTCG became Superstation WTBS, GCW was the top-rated program on the network. Under the auspice of Ted Turner, TBS and GCW became the first wrestling program to be easily viewed outside its designated NWA territorial position. Even the fledgling HBO network took notice. HBO and the WWF had an earlier relationship where the first premium network channel broadcast many of the Federation's Madison Square Garden events.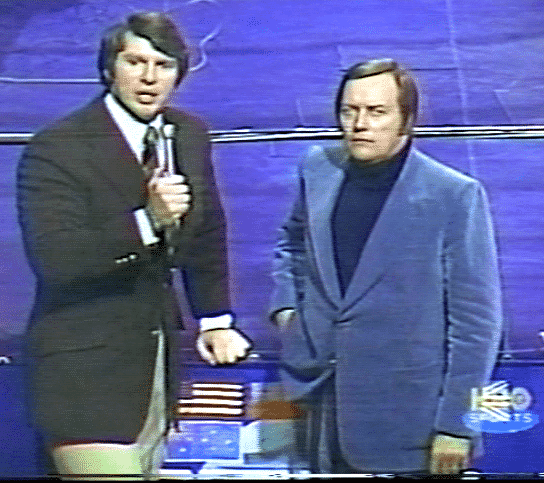 However, in December of 1976, HBO broadcast a card from Atlanta's Omni Arena, headlined by an NWA World Title match between Terry Funk and Mr. Wrestling II. The event was surprisingly hosted by Vince McMahon and Gordon Solie. The special was the first and possibly only time the most famous wrestling commentators appeared side-by-side. While wrestling on HBO would stop in the late-70s, as the early-80s marched on, the product's visibility grew on closed-circuit television.

Closed Circuit TV, the predecessor of the pay-pre-view, grew in popularity with boxing in the 1960s. In the days before PPV, if fans wanted to see a big fight that took place halfway across the world, they could buy a ticket to either a movie theater or sports arena to watch the program live on giant big-screen TVs. Muhammad Ali's "Rumble in the Jungle" and "Thrilla in Manilla" fights sold over 150 million closed-circuit tickets. The process seems antiquated today, but in the early-80s, wrestling promotors saw dollar signs in adapting this to wrestling. With the NWA's territorial system, the idea of those massive numbers was impossible. Still, even a small percentage could net a promoter a lot of money.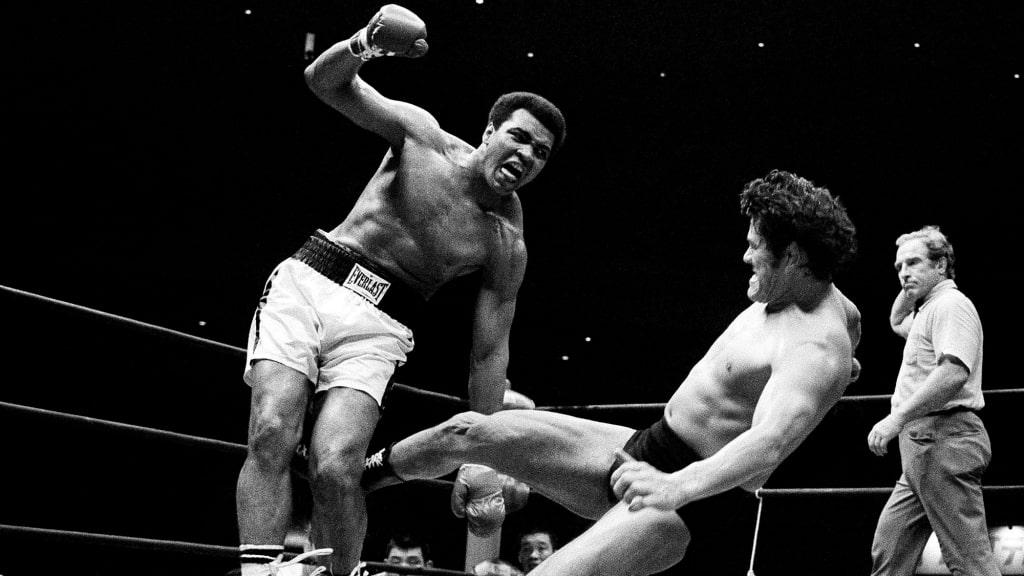 The first major experiment in closed circuit wrestling promotion was the proto-MMA contest between Ali and Antonio Inoki, owner and top star of New Japan Pro Wrestling. The event between the boxing and wrestling champions drew significant curiosity across the US. 150 outlets across the country picked up the rights to broadcast the match. Vincent J. McMahon, the current WWE Chairman's father, promoted the match as the main event of his Showdown at Shea.

The WWWF sold 32,000 seats at Shea Stadium for an event that also featured a live WWWF card culminating in a Bruno Sammartino vs. Stan Hansen steel cage match. Hansen legitimately broke Sammartinio's neck several months earlier. While the cage match was a huge success, the affair between Ali and Inoki was much less. Though McMahon did well, many of the other promoters who bought the Ali/Inkoi rights did not.
In 1983, Jim Crockett Promotions dipped their toes back into closed-circuit with Starrcade '83. Headlined by a steel cage match between Ric Flair and Harley Race for the NWA World title, the event sold out the Greensboro Colosseum, netting a $500k gate. The Mid-Atlantic territory stretched from Virginia and across the Carolinas. Multiple closed-circuit locations held viewings of what was promised to be the biggest event in the promotion's history.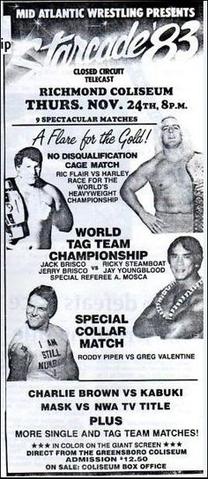 The Flair/Race match was a promoted as changing-of-the-guard type spectacle, as Race, who dominated the title in the 70's passed the belt to Flair, who would define the NWA in the 80s. A winter storm over Thanksgiving weekend hurt some of the closed-circuit locations, but the idea clearly had legs. Meanwhile, Vince McMahon was watching.

That same year, McMahon started shifting the WWF from its northeast territory and into a truly national promotion. He wasn't alone. Joe Blanchard and Southwest Championship Wrestling became the first territory to secure a major cable television deal with the USA Network. Georgia Championship had been on TBS before it became a cable station. Now that it was televised nationally, booker Ole Anderson began running shows in Ohio, an area with significantly strong TBS ratings.
McMahon started with a slightly different approach. In the territory days, a local TV station would pay the promoter for a television show. The stations needed the content, and the promotions required a vehicle to sell tickets. McMahon changed the game by offering to pay stations to air his Championship Wrestling program, along with a percentage of local ticket sales. Many of those stations jumped at the chance, figuring they could make money with Hulk Hogan, a legitimate movie star from Rocky III. That's what McMahon sold. The idea worked well in cities like Los Angeles and St. Louis. In places with stronger promotions, places like Tulsa and Minneapolis, it was more challenging for the Federation to make inroads.
USA Network canceled Southwest Championship Wrestling and picked up WWF All-American Wrestling, creating a relationship that exists to this day. All-American gave McMahon a true national outlet, and his show actually didn't just feature WWF talent. In fact, All-American would frequently air matches from other territories, showcasing the best talent from across all of America.

What seemed like a benevolent gesture was really a chance to prime the WWF audience for talent that McMahon wanted to poach for his own company. He understood that if he wanted a national promotion, he needed stars recognizable to different parts of the country. The All American show was successful, and in 1985, USA rewarded the WWF with a weeknight primetime spot, and Tuesday Night Titans was born. McMahon had two syndicated programs with Championship and All-Star and two cable shows, but he wasn't finished.
The biggest surprise of all came in July of 1984 when fans turned on Superstation TBS, ready to watch a show that had already been renamed World Championship Wrestling. But Gordon Sollie and the stars of the Georgia territory were nowhere to be found. Instead, fans were greeted by Vince McMahon himself in the incident known as "Black Saturday."

The WWF had purchased the Georgia territory from Jack & Jerry Briscoe and Jim Barnett, cutting booker Ole Anderson out the deal. It was a disaster. TBS was inundated with angry fans, and rankings dipped. Anderson started his own promotion, Championship Wrestling From Georgia. McMahon now had programing on two different networks, but he wasn't finished.
Thanks to a bizarre coincidence, longtime WWF manager Captain Lou Albano sat next to pop superstar Cyndi Lauper and her boyfriend/manager David Wolf on a flight. The two struck up a friendship, leading Albano to co-star in Lauper's Girls Just Wanna Have Fun video. With the video's success, McMahon brought Wolf, a wrestling fan, and Lauper into the WWF.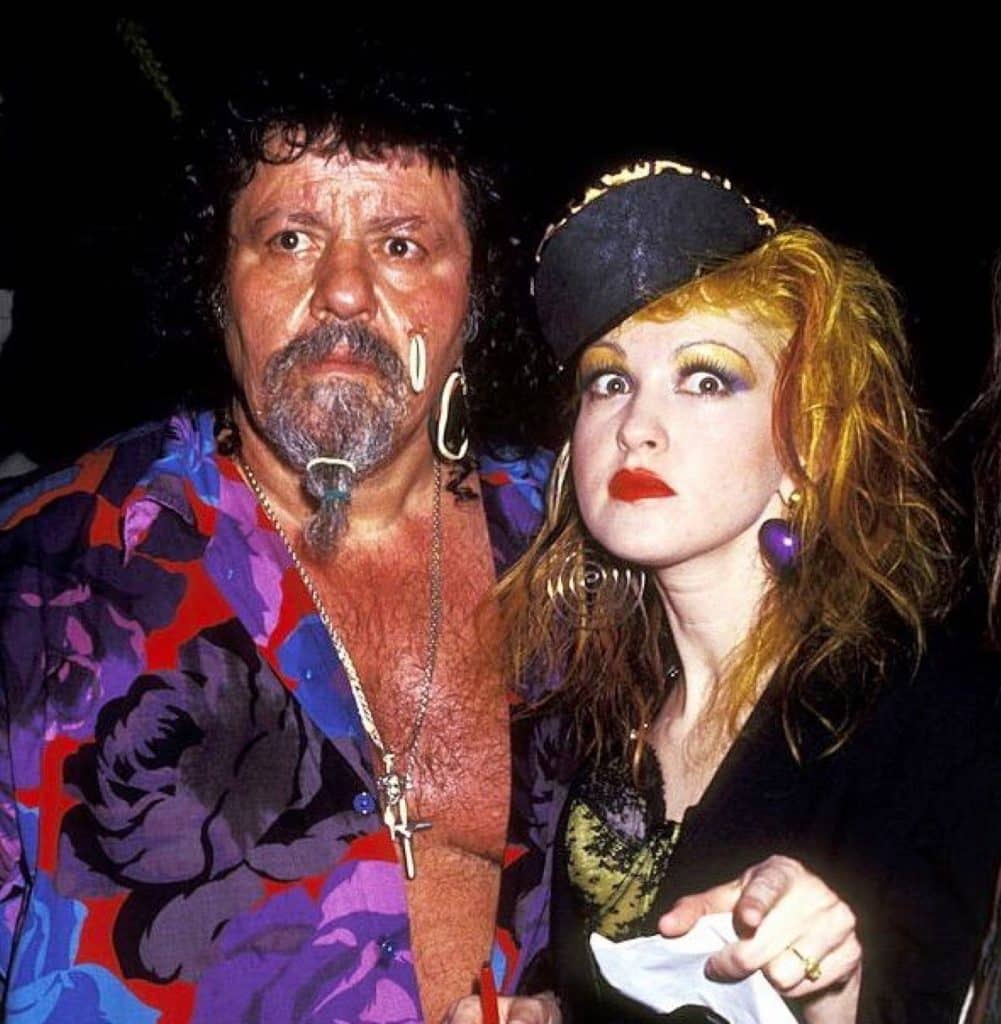 Initially, the pair managed the Freebirds, but the troublesome trio quickly left the WWF. Lauper found a kindred spirit in women's wrestler Wendi Richter. The "Time After Time" star managed Richter to a title win over the Fabulous Moolah in a special event called the Brawl to Settle It All. Lauper was a major pop star, and the only place where this match could have aired was on MTV. McMahon now had wrestling programming on three different basic cable networks.

Meanwhile, Turner quickly became annoyed McMahon wasn't producing content in the TBS studio. While McMahon was riding high with his product's attention across the country, the ratings for the World Championship Wrestling show slipped. In a surprise move, Turner gave Bill Watts' Mid-South wrestling program a Sunday night spot on his network. While WWF was making waves in the mainstream, Mid-South became not only Turner's highest-rated show, but the highest-rated wrestling show on cable TV. The Mid-South show was more action-packed and stayed closer to traditional southern wrestling roots, something more familiar to Turner's regular Atlanta viewers.
By the spring of 1985, McMahon had spread himself too thin. He leveraged a second MTV special which springboarded his greatest creation, Wrestlemania. McMahon took elements of his father's Showdown at Sea mixed with Crockett's Starrcade and dreamed of putting them on a national scale. Wrestlemania would be a closed-circuit event available at arenas and theaters across the country. But instead of just one major telecast match, the entire event would be shown from the world's most famous arena, Madison Square Garden.

The endeavor was costly, and there was no guarantee it would work. With Turner breathing down his neck, McMahon decided to cut his losses and sell the World Championship Wrestling television program. However, it wouldn't be to Watts, whose program had become so successful in such a short time on the network. In another twist, Jim Crockett, who already had two programs in syndication (Mid-Atlantic Championship Wrestling and World Wide Wrestling), bought the WWF show for a cool $1million.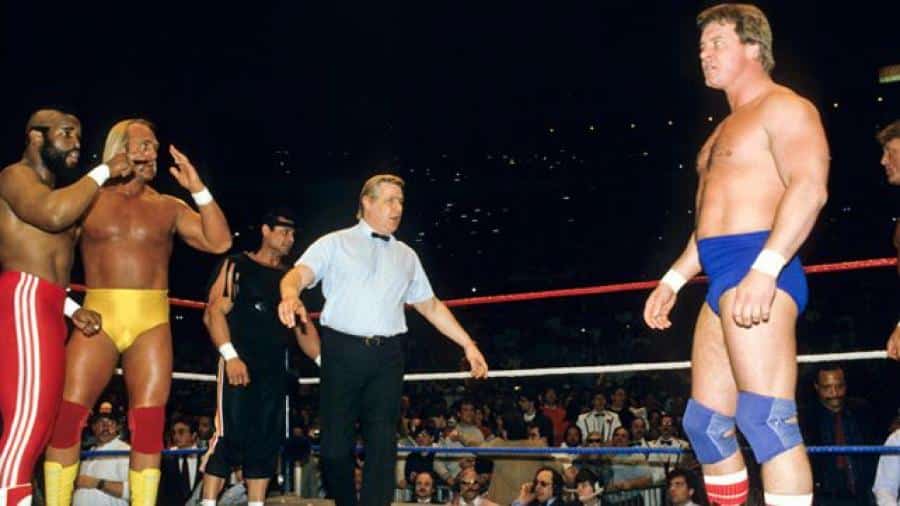 McMahon vowed that Crockett "would choke on that million." The last few weeks of WWF on TBS showed the WWF stars competing in the same studio and the same format as the traditional World Championship Wrestling program. It's almost surreal watching Gorilla Monsoon and Freddie Miller working together on TBS. The program spent its time heavily-hyping Wrestlemania. The week after Mania, Jim Crockett Productions came in with Ric Flair and Dusty Rhodes. In a strange Mandela-effect, everyone acted like this was the way it had always been. Ratings ticked back up on TBS.

McMahon's Wrestlemania was a hit. His idea of promoting an authentic national promotion with legitimate celebrities and stars recognizable across the country worked. There was Hogan, Bobby Heenan, Gene Okerlund, and Jesse Ventura for fans who knew the AWA. For fans of Mid-South, there was Junkyard Dog and Paul Orndorf. People in Portland recognized Matt Bourne and Buddy Rose. Fans in Memphis and Texas remembered King Kong Bundy. While Florida's Barry Windham and Mike Rotunda were the team champions. And, of course, those familiar with Crockett and Georgia knew Ricky Steamboat, Greg Valentine, and Roddy Piper.
McMahon's gamble worked and changed wrestling forever.