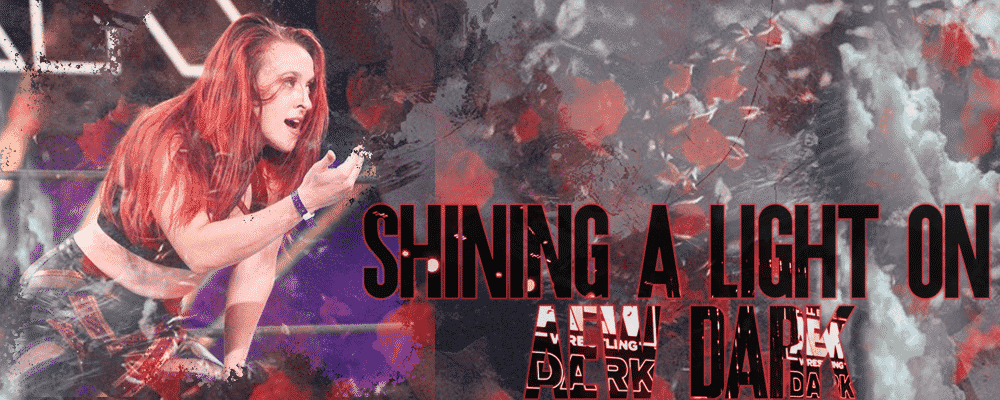 AEW's weekly YouTube show 'AEW Dark' has presented a platform for independent wrestlers to showcase themselves to an audience of over 200,000 each week. For fans of AEW Dark, they have been given the experience of seeing a number of talented superstars like Will Hobbs, Top Flight, and Red Velvet get their start within an AEW ring. Each week we focus on one talent from AEW Dark who has stood out and shine a light on them to give an idea about who they are and where they come from.
The focus this week is on an upcoming women's athlete who has been highly impressive throughout her time on AEW Dark. KiLynn King has a presence about her that is breathtaking for her unique size and beauty combination alone. Having worked with AEW since May of 2020, KiLynn has had quite the opportunity to grow as both an in-ring performer and entertainer on the mic. Getting the chance to wrestle incredibly talented female performers such as Hikaru Shida, Britt Baker, and Serena Deeb, shows AEW's confidence in the upcoming superstar and provides a real opportunity for growth.
KiLynn King comes from a large family of five boys and two girls and is the youngest of the bunch. Coming from such a large family, it can be difficult to always find something a majority of the family is interested in, but for the King family that was professional wrestling. While her mother wasn't a big fan of the content during this time as it was the height of the attitude era, King and her brothers still found a way to watch.
Her older brothers would get tapes of the most recent WWF shows and they would all gather together and watch. Like many children, they would ignore the warnings and try most everything they saw on tv at home. This spawned a love for the art of professional wrestling. It was talent from performers like Shawn Michaels and Brett Hart that caught King's attention, but it was also the larger than life presence of Chyna that really inspired her. Being a woman with a larger build, King had some personal insecurities, but the presence and beauty of a woman very similar to her, like Chyna, on a national stage was very inspiring for a young KiLynn King.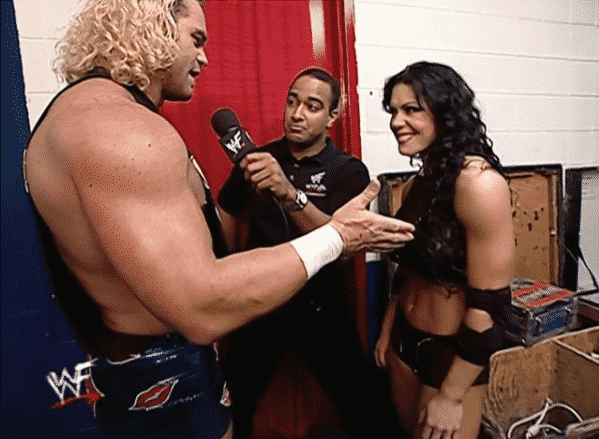 While King was interested in wrestling, it wasn't something she focused on as a career initially due in part to her parents distaste for the content. However after graduating high school, she did begin training for mixed martial arts to feed her passion for combat sports. She would continue training for MMA while also attending college, before making the decision to finally take the jump into professional wrestling.
It was during a college class that King was so distracted by the thought of professional wrestling, that she was finally inspired to stop attending school and focus on a career in the sport. King had to explain this to her parents who were initially hesitant, but did support her goals regardless.
King would start saving for wrestling school and make plans to move to Florida and begin training. Two of her brothers would hear about this plan, and for their own individual reasons, opted to join her in moving to Florida. This was a big jump for King to move from Painesville Ohio to Florida, but she was fortunate to have some family make the move with her.
Upon arriving in Florida, King would begin training, and while at a local gym, she was approached by someone with local connections to the Team 3D Wrestling Academy. King would eventually meet with Bubba Ray Dudley to discuss what it would take to begin training as well as some of the pricing. Initially, it was a bit out of the range of what she could afford, but fortunately they ran a special shortly after that was just in the range of what she had. King would begin training with the Dudleys for some time, until a few months into her training D-Von would be hired full time by the WWE.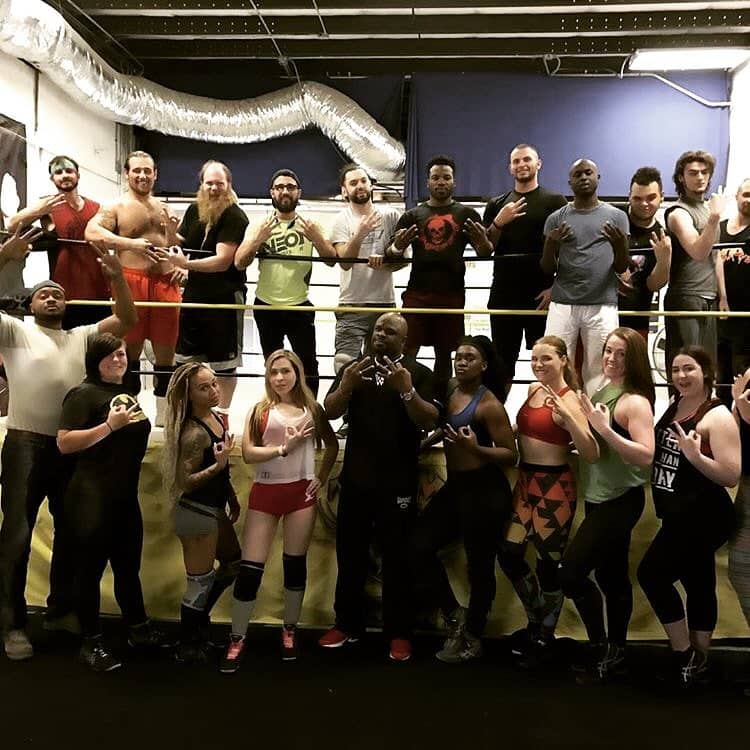 Following D-Von's WWE hiring, Billy Gunn would join the Team 3-D Wrestling Academy as a trainer. Billy Gunn's arrival in the academy would be pivotal for King. She would consistently look to Billy Gunn for guidance, and that connection eventually led to her receiving an opportunity with AEW down the line. During her time with Team 3-D, King would also work with a number of other talented trainers such as Bubba Dudley, Jay Rios, and Jon Cruz. These trainers would provide a heavy focus on the psychology aspect of professional wrestling, while also ensuring students would learn at a comfortable pace.
This environment was especially helpful for King, who began her career a bit later than some of her peers, taking her first bump at the age of 24. Despite being relatively young, King still felt the pressure to learn everything as quickly as possible, but the Team 3-D Academy offered an environment that ensured she learned at a pace that was beneficial for her as well.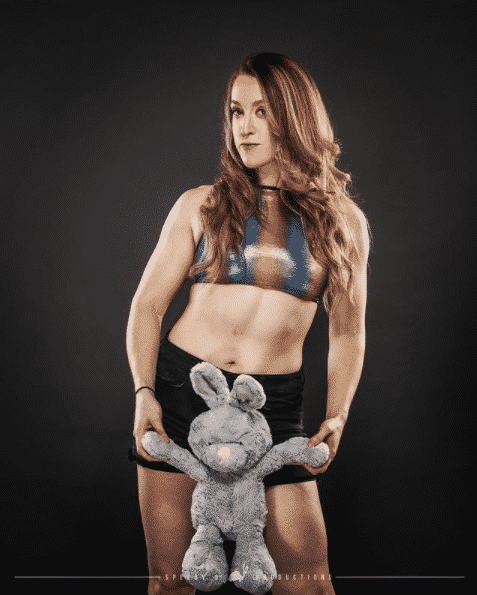 While training with Jon Cruz at the academy, the two opted to run a match that was called in the ring to advance some of her training. During this match, she would develop some mannerisms and antics that showed more personality and got more of a reaction from those watching. It was more of a crazed wrestler gimmick that she was trying, and after the match, Jon Cruz encouraged her to expand on this side of her in-ring style. King would take this advice and turn things up a notch, introducing a stuffed bunny to her character. The bunny would accompany her to the match and in one case, would even serve as her partner for a handicap match.
The expansion to her character work was well received, and in some ways, the stuffed bunny helped King open up and express herself more in the ring. However, her trainer Billy Gunn understood that there may be a ceiling for a character portrayed in this fashion, and explained that while he understood the purpose of it, he encouraged her to remove it from her character. King would follow this advice, recognizing that a comedic aspect like that may hinder the character slightly.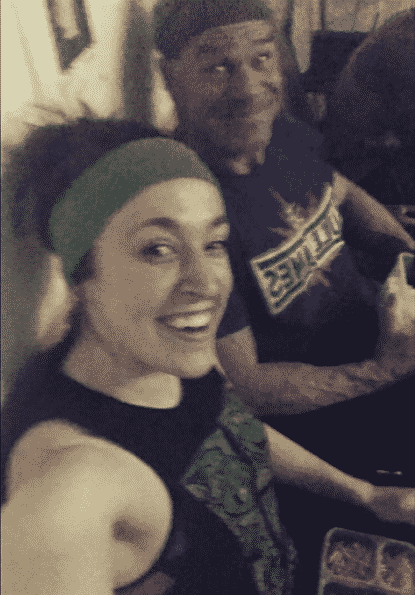 King would make her independent professional wrestling debut in June of 2018, competing for Go Wrestle coming up short to Skyler Moore in a #1 contendership match for their women's championship. She would wrestle for a number of Florida indies such as Ignite, Gangrel's Wrestling Association, and Elev8 Pro Wrestling, just to name a few. Through 2018 and 2019, King would begin to really make a name for herself, especially in the Florida wrestling scene, wrestling for over 12 different Florida based promotions over those two years. She would win a number of championships, including the Generation Championship Wrestling Women's Championship. She would have matches with a number of notable AEW women's talent such as Dani Jordan, Red Velvet, and Leva Bates during her time on the indies.
King began to break away from the Queen of Crazy character as she took on a more confident approach to her work. She would embrace her last name and make it part of her character, calling herself the King of Professional Wrestling. She felt stepping away from the moniker of "Queen of Crazy", and stepping into the lead position as the King of Professional wrestling, was a signal of confidence in her talent and work. She also views it as a way to break down gender barriers within the realm of professional wrestling and remind viewers that the women can be just as good, if not better than the men.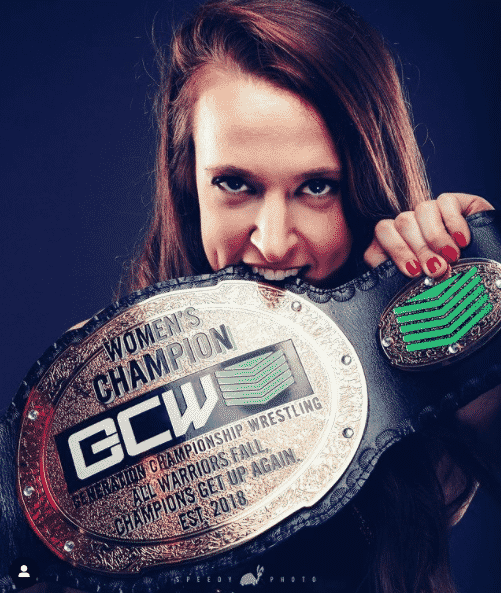 Leading into 2020, King looked to be on an upswing and had a number of shows booked for WrestleMania weekend in Florida. Unfortunately, like many others, King saw most of her opportunities disappear in an instant as things began closing and shutting down due to the pandemic. While she had a relationship with Billy Gunn, a producer and talent within AEW, she didn't want to impose herself on her trainer for an opportunity. However, Gunn would reach out to King in late April, asking why she hadn't yet appeared at a Dynamite taping. This was all the inspiration she needed as she made it a point to attend a taping as soon as possible.
With the pandemic affecting so many, this opportunity would come at the perfect time as King was recently let go of her full time job, opening her schedule and allowing her to be available when AEW taped. In May, she would show up to a set of tapings and was given an opportunity to wrestle. She made her AEW debut wrestling Penelope Ford on an episode of AEW Dark. After this initial appearance, King became somewhat of a mainstay on AEW Dark, even teaming with Skyler Moore, her first ever opponent in professional wrestling, to take on the team of Brandi Rhodes and The Bunny, Allie.
King would even make a few appearances on AEW Dynamite, teaming with Kenzie Page in losing fashion against Nyla Rose in a handicap match. She would also come up short against Britt Baker on another episode of Dynamite. While things started slow for King in AEW, she would capture her first victory in November of 2020, and has gone 10-6 in AEW competition, including a recent streak winning 8 of her last 9 matches.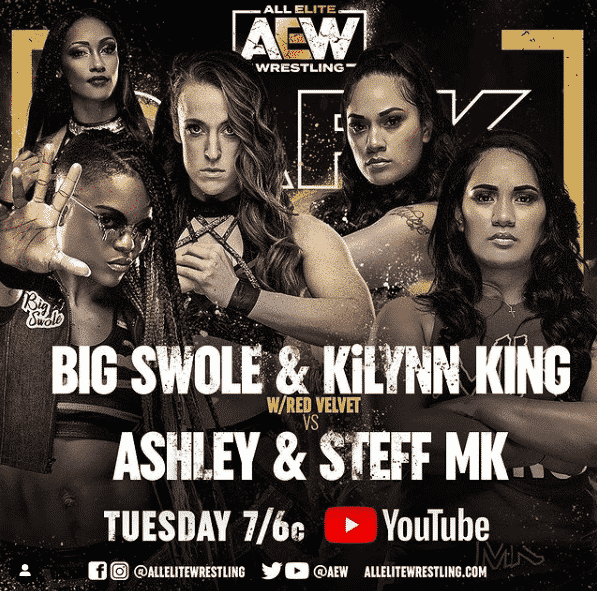 AEW's women's division continues to grow and showcase a diverse range of skilled newer talent who are just waiting for an opportunity. AEW Dark has provided that opportunity to a number of incredibly talented athletes including KiLynn King. Now, she has found a niche for herself on the show and is seemingly part of a newly formed group including Big Swole and Red Velvet. As King continues to rack up victories, it seems to be only a matter of time before she's competing more consistently on Dynamite and eventually challenging for AEW's Women's championship.