It somehow doesn't seem quite right to be starting a new series of posts like this. Given the tragic new's we've recieved though it can't go without saying that the world of wrestling has been in mourning this week after the passing of Jon Huber on the 26th December. Be it over the few months he graced our screens as The Exalted One within AEW, his years on the indies or his WWE run as Luke Harper, Jon Huber found a place in all of our hearts and will be missed and remembered by many. As a wrestler, a friend, and as a father it is clear he gave his all and found passion and love in everything he did and I stand with the rest of WrestleJoy and the wrestling world as a whole in sending my continued thoughts and prayers to his family, friends and colleagues. The outpouring of love, stories and respect that has flooded our timelines this week has been tribute to the great man he was and the legacy he leaves behind. Rest well in the Squared Circle in the sky, Jon. RIP Mr Brodie Lee.
In light of last weekend's devastating news, this week's AEW schedule changed up a bit from what was initially announced. Instead of New Year's Smash Part 1, which has now been postponed to next Wednesday (6th Jan), we received an episode of Dynamite dedicated to Mr Brodie Lee with a special card for -1(Brodie Jr, Huber's 8 year old son). AEWGames have also announced that the debut of AEW2.Show has understandably been postponed a week, Ref Aubrey taking to twitter to say this:
What AEW2.Show is going to contain we're still not sure, but what we do know is that if you didn't get what you wanted for Christmas, it's okay because "AEW Games has a gift for you." Set to be hosted by Kenny Omega, my guess is that we can expect other faces from the roster to make their appearances, such as Ref Aubrey Edwards herself who is already heavily involved with AEW Games, and Kip Sabian (who starred in the advert for the show), Leva Bates, Miro and Colt Cabana, who amongst others have active and popular gaming channels on twitch.tv.
In yet another heartwarming gesture from AEW, it has also been announced that -1 has been given a contract and that when he comes of age he has a position waiting for him within the company. With the way Jon's condition was kept quiet, giving -1 the contract and having him 'win' the title off Kenny on a Dark Segment filmed after a Dynamite taping a few weeks ago, the tribute shows and words from Amanda (Jon's wife) on the subject, I tilt my hat to Tony Khan and everyone else at AEW for their continued support of the family in this extremely difficult time and the respect that's been had for their privacy.
It's Monday, you know what that means. This one's for you, Brodie

Matt Jackson, Being The Elite: Brodie – 12/28/2020
BTE this week started the tribute theme of the week off with a beautiful, funny and extremely emotional episode simply titled "Brodie". This week's episode goes through old Dark Order bits and outtakes from the show, with heartfelt messages from the recruitment specialists themselves, John Silver and Alex Reynolds. There was no vlog from Sammy Guevara this week, who simply tweeted this:
And finally, before we get to this week's shows, instead of a new episode of AEW: Unrestricted Podcast this week they've re-released their interview with Brodie Lee with some heartfelt words from Tony and Aubrey. If you haven't already listened to or watched the interview, it's absolutely fantastic and highlights perfectly the kind of man Brodie was. He talks about debuting with AEW, how Anna Jay's '99' moniker was the only one he had a hand in and the reason behind it, and much more so you should definitely check it out.
---
Highlights Of The Week
I'm going to do things a little differently than how I intend to continue this series. Generally I'll pick my Dark and Dynamite top 5's but in a week like this it doesn't quite seem right, so let's see what happens!
Dark: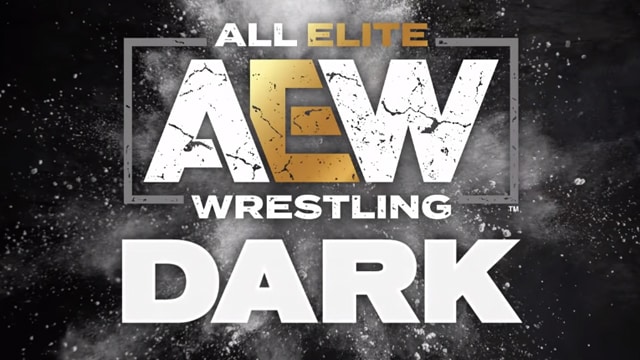 Not only was it the last Dark of the year, but it possibly takes the trophy for best Dark of the year as well. With a great mixture of contracted, returning and debuting independent talent, some amazing singles matches, even better tag matches and another awesome episode of The Waiting Room, this really was a fantastic show, and the outpouring of love it got on Social Media was awesome to see.
If you look back on Dark at its conception and first few months and then look at the two hour masterpiece we got Tuesday night, you wouldn't recognise it as the same show. There was nothing wrong with Dasha and Tony in the Control Room but it didn't quite hit home the way I think AEW expected. Things changed in early 2020 with the outbreak of the Covid 19 though and what was a 30 minute show with a handful of Dark matches turned into a battleground for both signed and unsigned talent, some of whom, such as Tay Conti, Will Hobbs and The Acclaimed, have received contracts for their efforts.
It's not just those who have received contracts that the AEW universe has fallen in love with though; the returning independent talent has also found a place within the family including Lady Taz herself, 'Legit' Leyla Hirsch, Lindsay Snow, Lady Frost, Danny Limelight, Nick Comorodo and Ryzin to name a few, who are all quickly becoming fan favourites. We didn't get to see Hirsch or Lady Frost in action on tuesday night but Limelight had a fantastic match against Matt Sydal, Snow was looking awesome up against Penelope Ford, and Comorodo and Ryzin teamed up with James Tapia for a knockout match against Team Taz. Despite the devastating news we've had this week, Dark was a lovely breath of fresh air that transported us back in time a week to before all of this happened. The fact that Alex Reynolds and John Silver, and Anna Jay won both Dark Order matches just topped off the night and was a lovely salute to The Exalted one, intended or not.
Dynamite: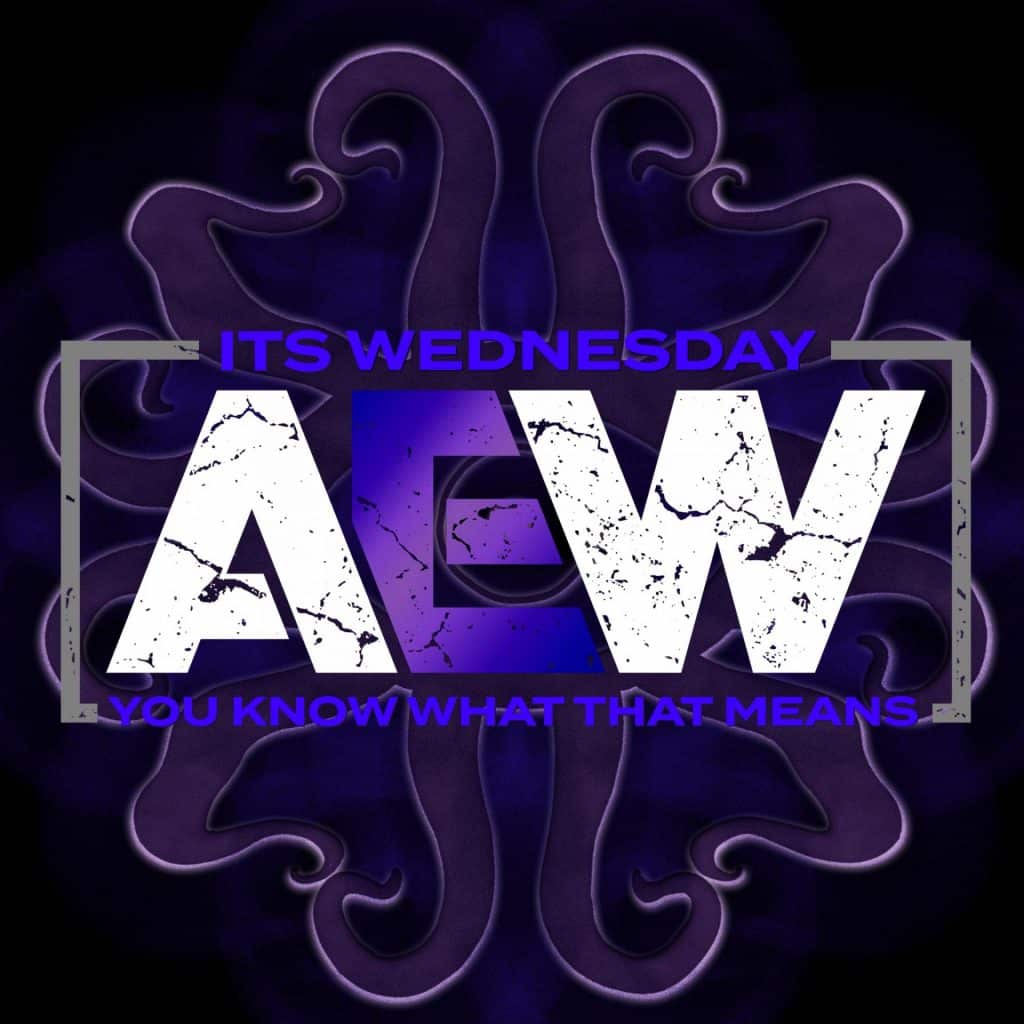 As I lay in bed writing this it's 5am on thursday morning (being a wrestling fan in the UK can be really frustrating sometimes, time zones really suck). Dynamite finished two hours ago: I still can't sleep; I'm still crying; AEW and Brodie Lee are still trending number one in the UK and my phone is still buzzing from Twitter notifications and messages from people who are all still just as emotional as I am.
What AEW pulled off on Dynamite this week was simply a work of art. There is no other way to describe it. Not only did they give us arguably the best weekly episode of the year, they did so while managing to pull off one of the classiest, most beautiful and heartfelt tribute shows I've seen of any public figure. They continued to advance storylines, gave Dark Order every win and they made every single wrestler on the show, including -1 (AEW's Wrestler of the Week), look like an absolute star. Brodie would have been proud.
What I really want to focus on though is the wrestling world itself. Throughout the whole show, wrestlers from so many different promotions, as well as independent talent, were tweeting their reactions, support and love while watching. Fans simply enjoyed the show. We cried, we laughed, reminisced and we flooded our timelines with emotional live tweet reactions. There was no toxicity, no arguing, no complaining. On Wednesday night, it didn't matter which promotion you preferred or work for. It didn't matter which show was better, who was going to draw the most ratings or win in key demographics. Wednesday night was simply about Jon, his family, and honouring him and his legacy. It was exactly what it should have been. From the very beginning it was said AEW was a family and on Wednesday night night it truly felt like that. I am very proud to call myself a wrestling fan right now.
I would also like to shout out the commentary desk. JR, Excalibur, Tony and Jericho were absolute rocks throughout the whole show. Despite the tears, they had me smiling and cracking up with laughter most of the night. And the best thing? They acknowledged Jon's past work – his time on the Independent scene and his time with WWE. They went into the long years of history he has with some of the veteran members of the roster and why this was so hard for so many. The UK and Nando's got a few shout outs by Jericho and Excalibur and Jericho also said a few times that he can't wait for their first UK show. It's something that's being mentioned more frequently recently so I can only hope they've got something in the works for when things are safe again.
There are so many moments from this show that I could point out, different spots, tributes, staples, quotes and angles, but there's really no point; there is no way I can do this show justice. If you haven't already done so then go watch it, just make sure you remember the tissues because you'll need them.