Yes, you read that correctly, this week we were treated to a triple main event on Elevation! I wasn't sure how they could bill a triple main event when you can only have one final match of the show, but after the quality we saw, I understand now. I'll get into more details shortly because unsurprisingly all three matches made it into my top 5. It was also a fantastic night for Dark, with a couple of familiar faces pulling double duty this week and appearing on both shows!
---
---
Highlights of the Week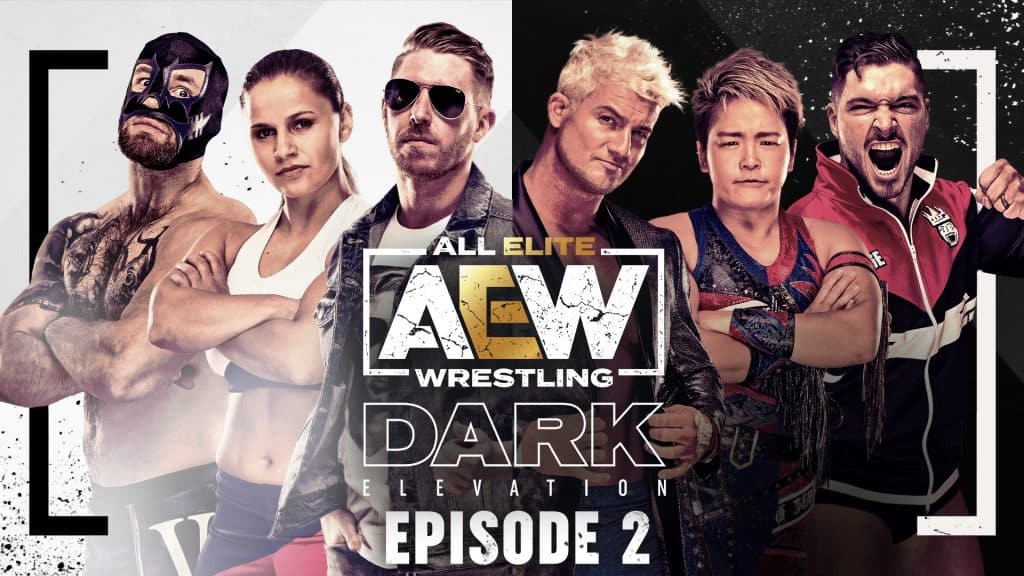 ELEVATION:
Elevation seems to be shaping up into AEW's version of NXT, a proper developmental show, giving people plenty of mic time, full entrances, storylines and giving them time to shine in the ring. That's nothing against Dark, I absolutely love both shows, but Elevation is shaping up to be everything we expected Dark to be when it was first announced and I love it!
5) Ryan Nemeth vs Orange Cassidy
This was just a showcase of Orange Cassidy doing what Orange Cassidy does best: kicking butt and not caring about it. I wasn't sure how it would work against Nemeth, but he played into it, spending most of the match trying to stop OC from putting his hands in his pockets and the expression on his face as Cassidy finally did so, just priceless. This match was a heck of a lot of fun and a fantastic first Main Event of the evening!
4) Danny Limelight vs Baron Black
When it comes to these Dark shows, when you've got signed vs unsigned you can generally see who the winner's going to be. You can still enjoy the match for what it is, but the outcome is generally pretty predictable. It's so refreshing to sit down to a match on Elevation and actually not know which way the match is going to go. I'm hoping this is a trend that we continue to see, because this match was just brilliant. Both of these guys are so unbelievably talented and have worked so hard, it was amazing seeing them both have time to shine in the ring. This was an extremely close call and a really well booked match, their chemistry in the ring was great and their styles complimented each other perfectly. I want to see more like this please.
3) Lee Johnson vs Adam Priest
Though a much easier match to call going in, this no less gave Adam Priest time to shine. I had people DM'ing me throughout the match telling me how amazing they thought he was, it's amazing to see so much hype around this show! The match itself was brilliant, again, really well booked by TK as it was a great match up of styles and they worked really well in the ring together. Lee Johnson is still looking like a boss on his new-found momentum and Priest can walk away with his head held high after a fantastic performance, even in loss.
2) Ethan Page vs Alan '5' Angels
This was another match I went into thinking 'I just can't call this' yes – Ethan Page is new to the company and is getting a huge push, but Dark Order are so over right now and they have been dominating for months. This match made Angels look absolutely amazing and was a hard fought win for Page. Once again, both guys can walk away with their heads held high and Page get's another mark in the 'win' column of his win/loss record.
1) Ryo Mizunami vs Leyla Hirsch
Sweet mother of god this match was everything I needed it to be and so much more, and my only complaint is that Hirsch didn't get the win, but my god this was just brilliant!!! I'm not a play-by-play reporter so I'm not even going to try, there is no way I could do this justice. Another Main Event for the women, and another phenomenal match. AEW really are putting Women's Wrestling back on the map.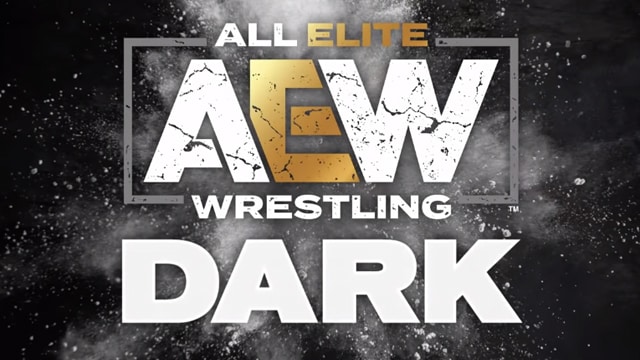 ---
DARK:
Dark was a heck of a lot of fun this week and every single match put a smile on my face. We had a great showing of the women's division with Penelope Ford and The Bunny getting wins over Miranda Alize and Jazmin Allure respectively, and we had the naming of the Nightmare Factory Trio in Carlie Bravo, Brick Aldridge & Dean Alexander, and if I'm not mistaken, all Alumni from the first Nightmare Factory camp and subsequent Showcase, alongside Brooke Havok.
5) Vary Morales & Seth Gargis vs Sonny Kiss & Joey Janela
It seems Sonny and Joey have worked through their frustrations from last week because they kicked butt this week and looked fly as hell doing it! Morales and Gargis looked fantastic too, but this was Joey and Sonny's week to shine and they shone brighter than the sun. Janela is just hilarious, Sonny is one classy babe and together, somehow, they form this badass tag-team that REALLY NEED THEIR OWN NAME!
I want to see more of this. I want to see more videos. I just need more Sonny Kiss and Joey Janela in my life.
4) Ashley Vox vs Alex Gracia
This match kind of came out of nowhere. We've seen both of these women on Dark over the last few months, Gracia more so than Vox, but they put on one hell of a show that I would have happily seen main event the night, if not on Dynamite itself. Vox was not who I would have expected to win this match but she looked like a star in the making, as did Gracia. Another fantastic match for the Women's Division and I'm looking forward to seeing more of both of these two over the coming months.
3) Brian Cage vs Brandon Cutler – FTW Title Match
#AndNew #FTWChampion is…!
Okay, I'm kidding, but the way Cutler was being put over on commentary and the issues Team Taz have been having recently, it would have been brilliant to have Cutler win. But alas that was not the case, and Brian Cage still holds the title. That being said though, there were a few very close calls in Cutlers favour throughout the match and he put up one heck of a fight. Cage's pure strength was what finally called it a night for Cutler though, as he caught him mid air and dropped the Dragon into the Dew Claw. Cutler looked brilliant, Cage got to throw someone around the ring, what's not to love?!
2) Chaos Project vs Dark Order's John Silver & Alex Reynolds
This match was pure chaos and I loved every second of it. Chaos Project are slowly becoming one of my favourite tag teams and the Recruitment Specialists are already pretty much there, so this was a match I've been dying to see. It did not disappoint even in the slightest and was a great way to kick off another fantastic show.
1) Cpt Shawn Dean vs QT Marshall
Is this the beginning of the end of the Nightmare Family? Is this the start of their Civil War?
[Insert Captain America: Civil War Montage to sad music here]
Be it, or be it not the start of this feud bubbling between QT and the rest of the Nightmare Family, this match was easily the match of the night. These two went hell for leather for about 6 minutes and it was 6 minutes of glory – You want to show the world how amazing someone is? Put them up against QT, because this guy can elevate anyone to stardom, even if he wins. Dean looked absolutely fantastic and I cannot wait to see where this goes!