In the Japanese wrestling scene, junior heavyweights, those two hundred twenty pounds and lighter, are among the biggest attractions in any promotion. With high flyers, power wrestlers, and mat technicians, these talented performers give it their all in every match in order to give fans the best show possible. One junior who is definitely putting the international wrestling scene on notice right now is All Japan Pro Wrestling's Francesco Akira. This gifted twenty-two year old just had one of the biggest moments of his young career when he became the first Italian born wrestler to win AJPW's Junior Battle Of Glory Tournament. With that win, he is truly on his way to becoming one of All Japan's premier juniors.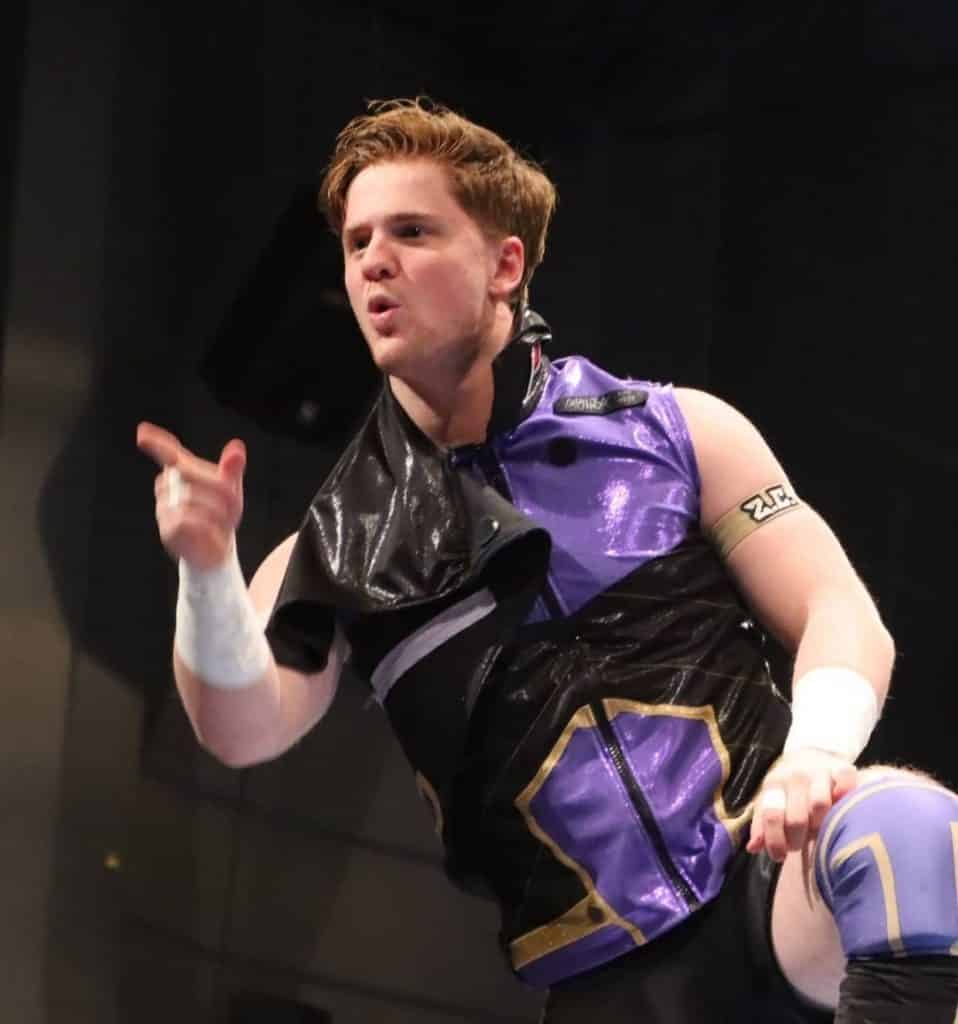 Francesco Akira first began making waves in his native Italy back in 2015. Just a few years later, an opportunity came his way to wrestle former WWE superstar, Tajiri, in a match in Italy. Impressed, Tajiri invited him to try out for All Japan Pro Wrestling. It was then that Akira made both the bravest and most difficult decision of his life. Leaving his loved ones in Italy behind, He made the move to Japan.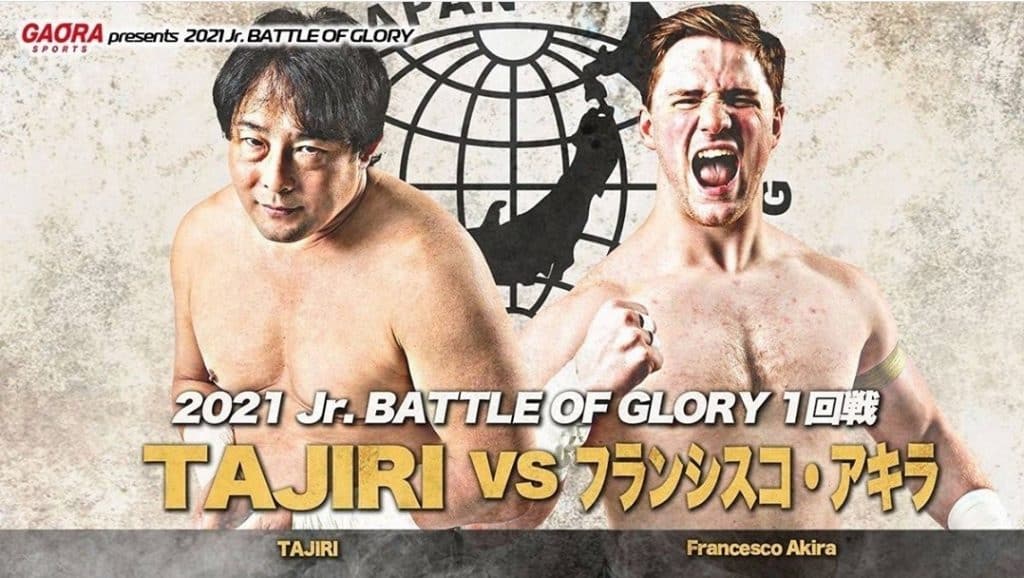 Over the past two years, Akira has put everything he has into proving himself to the wrestling world. Along the way he has faced his challenges. Aside from having to adjust to life in a new country where he had to learn a new language and knew no one, Akira is currently the only foreign born talent on All Japan's roster. Despite those challenges, Akira has continued to thrive, and his performance in the Junior Battle Of Glory is an example of how.
He started out strong in the tournament, getting a win over the man who discovered him, Tajiri, in the first round. After a consistently great showing throughout the tournament, Akira made it to the finals which saw him get a huge win over EL Lindaman. Having won the tournament, he is now on the hunt for the World Junior Heavyweight Championship. With Koji Iwamoto having just won the World Junior Heavyweight Championship back from Cima, he will soon defend the title against Akira. Still, so young, it remains to be seen if Akira will have his first run as Junior Champion this year. However, given the talent and growth Akira has recently shown, it would definitely be well deserved. Winning the Junior Battle of Glory has been just one more step in proving to the wrestling world that Francesco Akira is a star on the rise.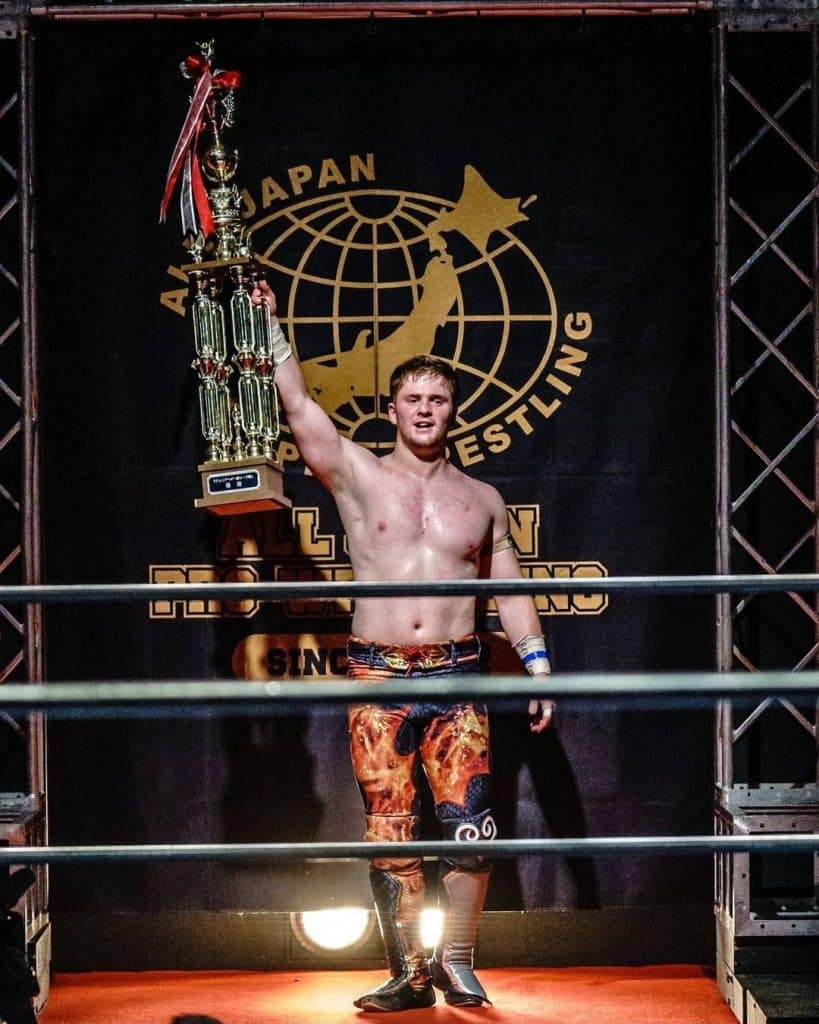 From the looks of it, Akira will be an integral part of All Japan's junior division heading into the future. At the moment, it's safe to say that the gamble Akira took two years ago is beginning to pay off. Taking a chance is never easy, but Francesco Akira is one example of how it can sometimes pay off in ways you didn't expect. As his career progresses, he will become one of the best to bring orgoglio Italiano (Italian Pride) to the professional wrestling world.