Long title reigns have been a prominent fixture of pro wrestling since the industry was born, but not all lengthy reigns are successful. There is a certain art to it. Many have been successful in long championship reigns, so what are the defining and all-important factors for success?
While a flip-flopping of belts has become more prevalent in recent years, long title reigns have simultaneously become increasingly important. From Kazuchika Okada's historic 720-day IWGP Heavyweight Championship reign in NJPW, to Go Shiozaki's most-recent, superb GHC Heavyweight Title crusade in NOAH's, there have been a plethora of examples in recent years.
Top talent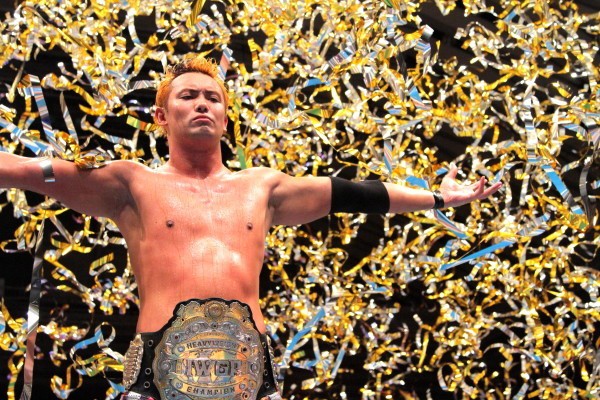 A lengthy title reign demands an outstanding wrestler. Okada and Shiozaki are prime examples, but Kenta Kobashi (GHC Heavyweight) and Samoa Joe (ROH World), in the early 2000s, are just a few of many more. Long title reigns tend to drag and lack excitement when they are being carried out by a wrestler not of the uppermost echelon, so it's vital the title holder is fantastic.
I would argue this doesn't extend completely to challengers, as "lesser" wrestlers can be advanced greatly by going up against a long reigning champion. If an up-and-coming wrestler can defiantly face a strong champion then their stock has risen.
This is an overwhelming positive of long title reigns, as it gives time for this sort of competitor to flourish in the spotlight of a great champion. We saw this in Okada's famous IWGP title reign, as he faced rising star Zack Sabre Jr. in the 2018 Sakura Genesis main event. ZSJ was rapidly flying up the NJPW ranks after a stellar New Japan Cup victory, with his (unsuccessful) title challenge against Okada cementing this elevation.
Lengthy title reigns are great at this, as they give the champion undeniable legitimacy. The buildup of victorious defences allows top talent to rub some of their qualites on to their succession of opponents, because with each comes additional legitimacy as a "best in the world" talent.
Overarching narrative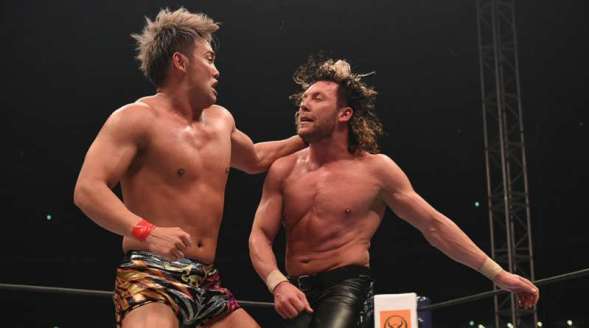 I may have already discussed Kazuchika Okada's pinnacle IWGP title reign, but for overarching narratives look no further than the Omega vs Okada series. Three of their incredible four encounters took place for the IWGP Heavyweight Championship during this reign (with the other a part of the 2017 G1 Climax).
The enthralling story of Okada and Omega helped tie the Rainmaker's title reign together, as each match was an advancement over the last. Each match moved Okada's reign forward. Each match moved the storyline forward.
A long title reign can run the risk of becoming repetitive without an overarching narrative, delivering crucial reason for engagement. Not all lengthy reigns need an overarching narrative, but those that have one are arguably all the better for it.
Shiozaki too had an underpinning story in his GHC reign, as he carried Pro Wrestling NOAH through the pandemic, aiming to reinforce his "Ace" positioning in the promotion. So, it's key to have a narrative flow throughout a lengthy title reign.
Whether it be Okada's well-documented rivalry with Omega, Shiozaki's "Ace" strive, or Samoa Joe's continuous feuds with the likes of CM Punk and Homicide while he was ROH World Champion in 2003 and 2004, overarching storylines are vitally important. They tie the reign together – and drive home the historic nature of the champion, reign and title.
Unique matches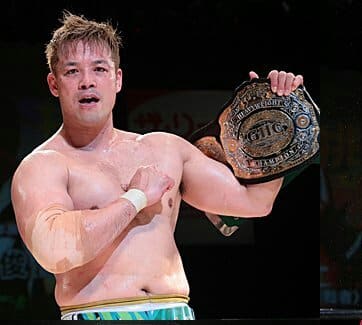 Go Shiozaki's GHC Heavyweight Championship reign of 2020 will be perhaps best remembered for his empty-arena showdown against Kazuyuki Fujita. In one of the most unique matches, not just of the pandemic era, but of all-time, Fujita took Shiozaki to the limit.
In many ways Shiozaki's fourth reign as GHC Heavyweight Champion was hampered by the pandemic, but it did give us the Fujita match, so maybe it wasn't all bad for NOAH's "Ace". Of course, unique matches stand out from the crowd by nature, so they are able to be somewhat like beacons for a long title reign. Shiozaki's distinctive match with Fujita brought more attention to his championship run and to NOAH as a whole.
Not only is this the case in NOAH, Kagetsu's monster World of Stardom reign in 2018 and '19 achieved similar results for Stardom. Her reign included both a title vs. title match against Momo Watanabe and a No Count out, No DQ encounter with Hana Kimura. In a near 12-month title reign, Kagestu offered multiple unique title defences, all of which helped raise the reign to greater heights.
Both Shiozaki and Kagestu's reigns are considered some of the best of recent years, with one critical factor being the more unique title challenges they involved.
With a long list of matches, variety is essential, as no one wants to see almost identical title defences one after another. Kobashi's great GHC Heavyweight title run in the 2000s had these matches which weren't like most others, as without a long title reign can drag its heels.
Consistent, quality title defences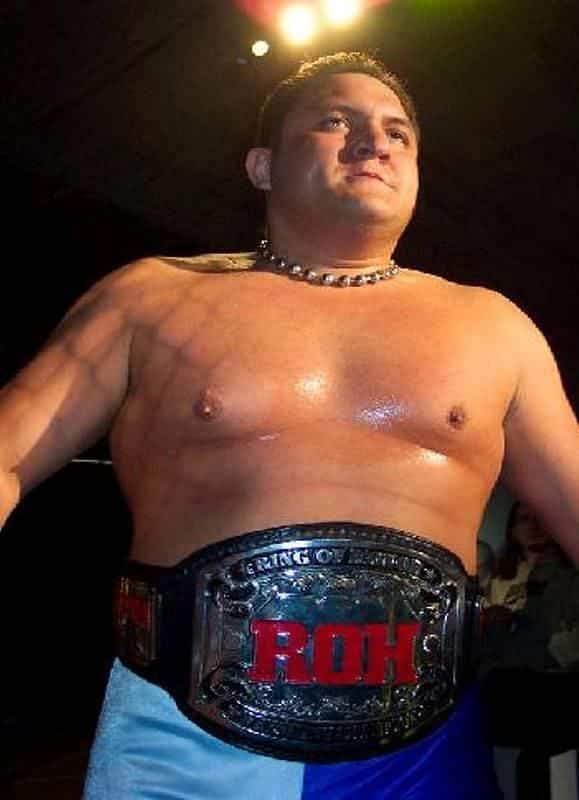 In sports, the old adage is "consistency is key", and in pro wrestling it's no different. Every promotion structures its calendar differently, but each needs consistent title defences in order to be of the utmost quality. Whether it be every month, every big show or more frequently, consistent matches are important in establishing a long and impactful title reign.
However, these defences also have to be strong. Great matches often correlate to a great title reign, so it's clear that quality defences are important in crafting a superb reign. While Shiozkai's reign didn't feature constant matches because of the pandemic, Okada's, Joe's, and many more did.
Consistent, quality title defences not only establish a lengthy title reign, but they also advance the champion with a build up of victories. More defences result in additional legitimacy, importance, and the eventual payoff when the reign comes to an end.
The latter is one of the most important things as a long reigning champion is great at elevating wrestlers around them, especially the person who eventually ends the reign. Perhaps the true art of a long title reign is the elevation of many wrestlers, as when done correctly a whole division can be uplifted.
For me, long title reigns are fundamental to pro wrestling. The constant flip-flopping of titles can be harmful to a title's prestige, while a warranted, lengthy reign can have the polar opposite effect. Not all title reigns should be long.
The likes of Okada, Kobashi, Joe, Shiozaki, Kagetsu, and near countless others have proven that long title reigns can be utter masterpieces. There's an art to it, but if you can master it, the results are spectacular.