Wrestling promotions around the world are known for having a wide array of talent, each known for their ability and style. Since 2018, New Japan Pro Wrestling has had arguably one of the industry's best power wrestlers in the form of Shingo Takagi. Since his arrival there as the last addition to one of wrestling's most popular factions, his star rose quickly as he conquered both the junior heavyweight and heavyweight divisions. By 2021, Shingo Takagi found himself in the main event and ultimately won the IWGP World Heavyweight Championship.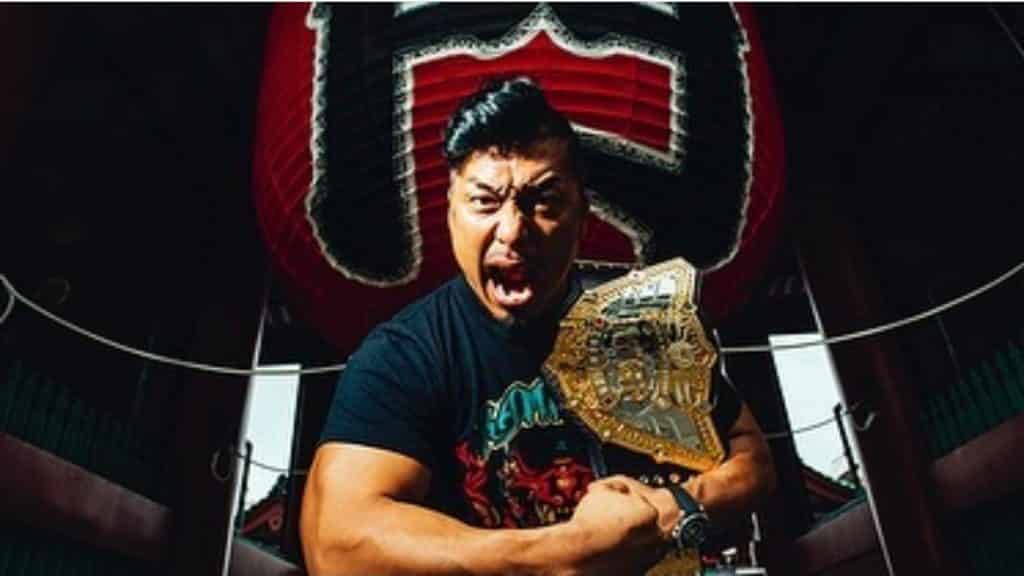 Originally one of the most decorated champions in Dragon Gate, a much wider audience got to know Shingo Takagi after he made the move to NJPW. There he debuted as the last 'pareja' to be added to Los Ingobernables de Japon. This happened in the wake of Hiromu Takahashi suffering a neck injury that nearly ended his career, leaving an absence in the popular stable. From there, it was straight to the top for Shingo Takagi in New Japan. Few stars have risen in the company the way he has. That rise is just a small part of a journey that began years prior to his arrival there.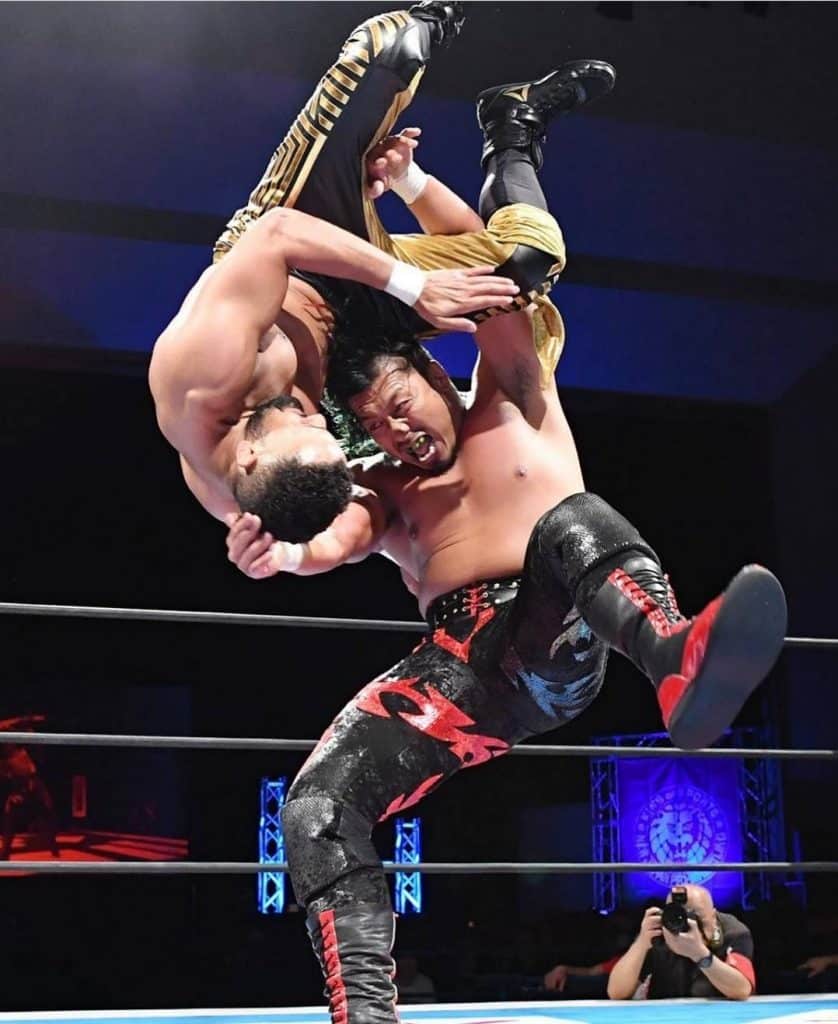 Born in Chuo, Yamanashi, Japan on November 21, 1982, Shingo Takagi got his start in pro wrestling as a student of Animal Hamaguchi. From there he went on to train in the Dragon Gate. His 2004 debut there saw him go to become a dominant force in the promotion. Takagi would capture Dragon Gate's highest honor, the Open the Dream Gate Championship four times. He was also part of three major factions in Dragon and went to war against other top stars there. His run there lasted fourteen years.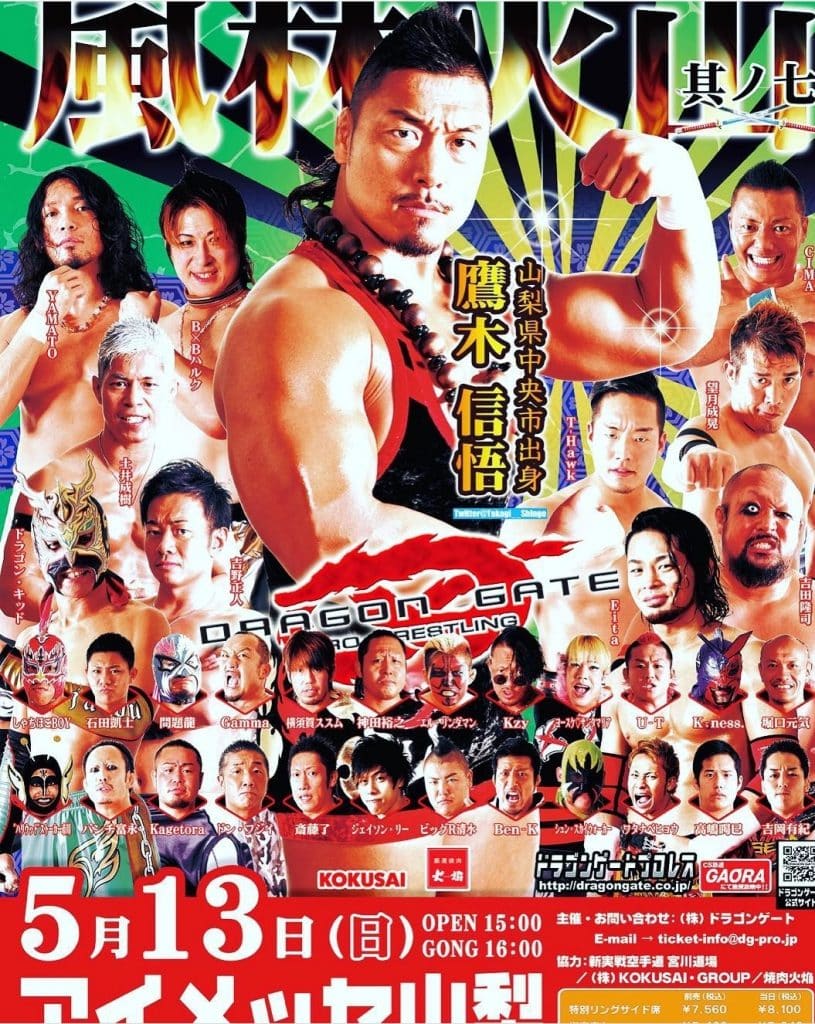 During this time Takagi also made appearances in the US and Europe, competing for Ring of Honor, Pro Wrestling Guerilla, Full Impact Pro, and Dragon Gate USA. In these promotions, he faced future WWE superstars Kevin Owens and Seth Rollins, among other stars of the American independent scene.
His New Japan debut happened at the annual KING OF PRO WRESTLING event on October 8, 2018. Fans quickly fell in love with the 'Dragon'. NJPW was in a bit of a bind at this time. With Hiromu Takahashi sidelined due to injury, the company needed someone to fill that gap within LIJ. Given Takagi's friendship with the group's leader, Tetsuya Naito, it made sense for him to step in. He and faction mate, Bushi, soon won the IWGP Tag Team titles At WRESTLE KINGDOM 13.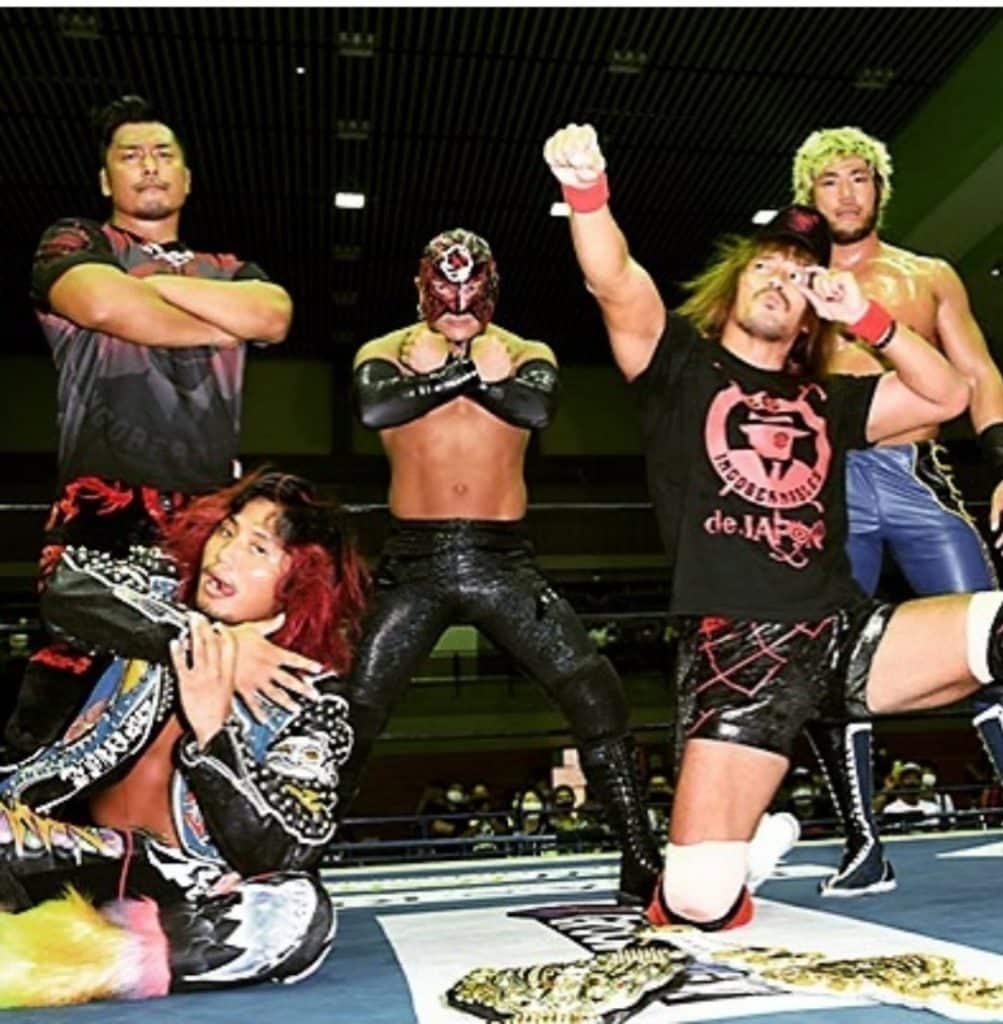 In 2019, Takagi also competed in the prestigious BEST OF THE SUPER JUNIORS tournament for the first time, nearly going undefeated in his block. That year's tournament finals marked the beginning of his critically acclaimed rivalry against Will Ospreay. By 2020, Takagi made the transition to the heavyweight division in NJPW. He also became the first to hold the NEVER Openweight Championship and NEVER Six Man titles at the same time.
The spring of 2020 saw New Japan Pro Wrestling have to temporarily shut down as the COVID-19 Pandemic forced the world into quarantine. By June, NJPW was back, and Shingo Takagi remained a force to be reckoned with in the heavyweight division. After losing the NEVER Openweight Championship to Minoru Suzuki in August, he kept working his way toward the main event picture. Takagi gave a rock solid performance in that year's G1 CLIMAX, finishing with eight points. By November he would have another run as NEVER Openweight Championship when he won it back from Minoru Suzuki. His feud with Will Ospreay also continued.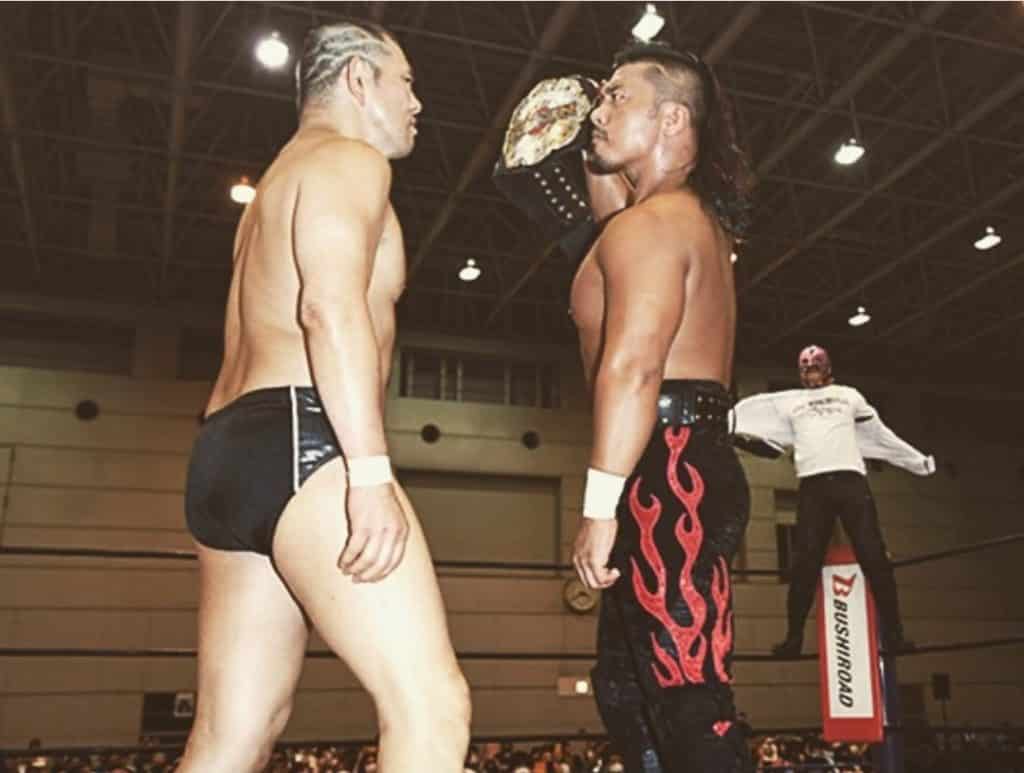 This title run would end at the hands of the Ace Of The Universe, Hiroshi Tanahahsi. Come late spring in 2021, New Japan was in another bind. Will Ospreay was forced to vacate the IWGP World Heavyweight Championship due to a neck injury. The new champion would be decided at DOMINION 6.7. It would all come down to the Dragon and the Rainmaker. That night Takagi defeated Kazuchika Okada to win the title.
Shingo Takagi then found himself on a collision course with the Golden Star, Kota Ibushi. The rivalry between them really began to heat up, and they were set to go head to head at WRESTLE GRANDSLAM in the legendary Tokyo Dome. Sadly that match could not happen due to Ibushi recently being sidelined by a bout with aspiration pneumonia, but their rivalry will eventually continue.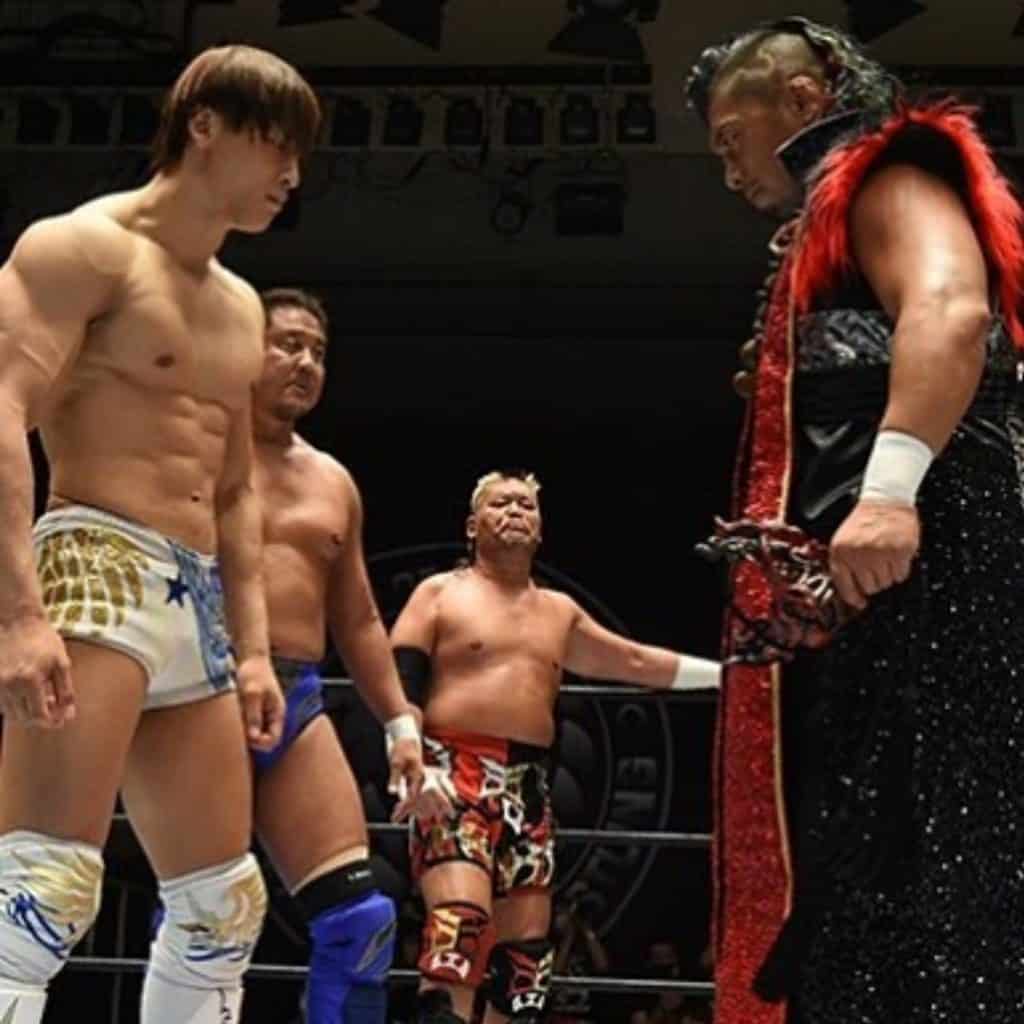 There is no doubt that Shingo Takagi will keep playing a vital role within New Japan Pro Wrestling. Right now one question remains, Who will unseat the Dragon as champion? Whoever that challenger will be is going to have a tall order ahead of them. Win or lose Shingo Takagi has always shone in big match scenarios. Fans of course will be watching with excitement as his journey progresses further. The wrestling world will continue to see what happens when the Dragon is unleashed.