Lee Moriarty has become the name to know across the independent wrestling scene over the last two years. Wrestling for promotions like AIW, GCW, and Impact wrestling, just to name a few, Moriarty has become well known for his TAIGASTYLE of professional wrestling.
TAIGASTYLE presents a unique blend of styles including lucha, strong style, European grappling and American theatrical wrestling, among others. Moriarity focuses on this hybrid style so he can change his skill set up depending on the opponent. His versatility has allowed Moriarity the opportunity to wrestle a number of highly skilled wrestlers who wrestle specific styles.
This ability to cater his style to any opponent has made Moriarty one of independent wrestling's top names. His rise on the independent scene would lead to his debut for AEW in his hometown of Pittsburgh, with an exciting match against Dante Martin on a taping of AEW Dark. Despite coming up short to the young superstar, Moriarty still had the crowd behind him throughout. He wrestled for AEW twice more before being offered an official AEW contract by Tony Khan.
Following a match with Daniel Garcia, Moriarty was met on the ramp by AEW President Tony Khan. He applauded Moriarty's continued growth and offered him an AEW contract. This is a fantastic opportunity for a superstar who has been grinding for six years to become one of the best in the world.
While Moriarty has become a name to watch over the past six years, he's been a fan of wrestling for much longer. At a young age, wrestling was commonplace in his household as his grandfather would regularly watch. However, it didn't catch his attention until around the age of 11, when Moriarty would be going through the channels and come across an episode of WWE Smackdown. It was the combination of combat sports and artistic creation that drew him in.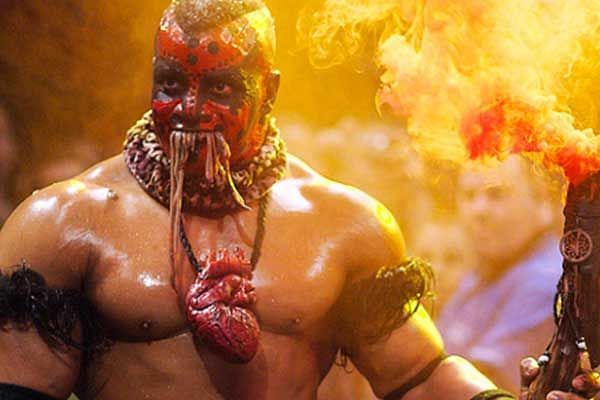 The first character to catch his eye was actually The Boogeyman.His mother was a big fan of horror films, and the unique combination of horror and fighting caught Moriarty's attention. While he didn't love horror films as much as his mother, it likely was another reason he was inspired to tune, captivated by The Boogeyman. After this, he would continue to watch more WWE Smackdown with superstars like Jeff Hardy, Rey Mysterio, and Batista standing out to him.
From the time he started watching, he knew he wanted to be a wrestler. However, at a young age, Moriarty also had a fascination with animation and art. These would play a role in his career as a wrestler down the line. Moriarty grew up in a rough neighborhood but fortunately his family would take care to keep him away from the negativity that was presented around him. At one point, his family got him involved in Taekwondo, to nourish his interest in combat sports and provide a positive influence in his environment.
His passion for combat sports began at a young age watching Bruce Lee films. You can see the inspiration from Bruce Lee in Moriarty's attire, paying tribute to Bruce's look in his film Game of Death with the yellow and black color scheme. While Lee is his true name, he utilizes it as a wrestling name in part due to his respect for Bruce Lee.
Lee continued to follow professional wrestling as he grew up, and would start following more international companies. He found a number of independents as well as international wrestling to watch to help feed his desire for more. While in high school, he spent time training with the wrestling team despite not formally joining. He knew he had aspirations to wrestle down the line, and had a feeling this fundamental basis would help him.
Around the time Moriarty graduated high school, he stumbled upon New Japan Pro Wrestling's Best of the Super Juniors tournament. Featuring some of the greatest junior heavyweight talents in the world, Moriarty was instantly captivated, becoming a diehard fan. The athleticism and unique approaches of the cruiserweights inspired Moriarity, as he realized he could actually do this if he set his mind to it. It was the presence of highly talented and charismatic individuals like Prince Devitt who inspired Moriarty to begin training himself.
Initially, Lee Moriarty embarked on his journey from high school with a new set of career goals, attending college for graphic design. This would prove to be useful during his time on the independent scene. Eventually, he made the decision to put college on hold, get his finances in order, and finally begin training in 2015.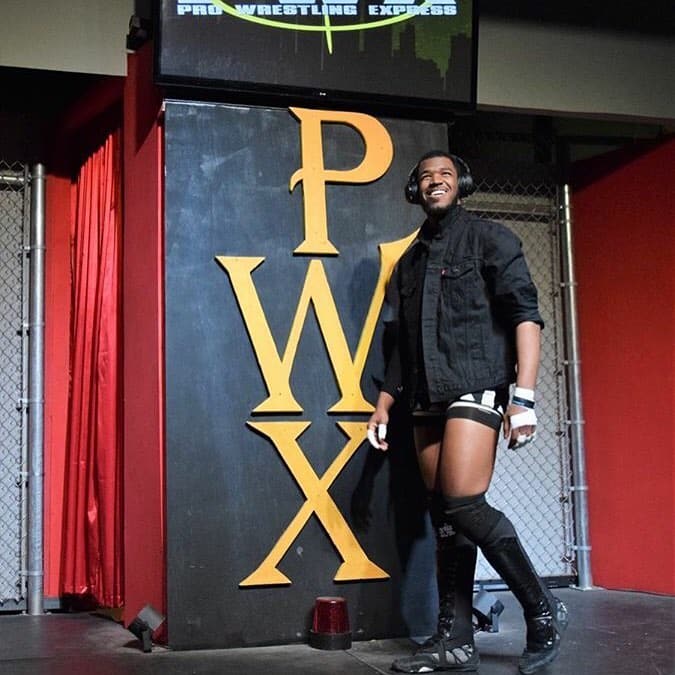 Moriarty began his training at PWX in Pittsburgh under Brandon K and Dean Radford. Dean is a local veteran with plenty of experience, while Brandon, also hailing from Pittsburgh, has a history of training with Kurt Angle prior to his WWF debut. The relationship between his trainers and Angle would lead to an opportunity for the students to meet with Angle during a visit to PWX in 2016. PWX has since rebranded to become Fight Underground.
After training at PWX, Moriarty would make his wrestling debut in December of 2015. His first match was a tag team match with Ganon Jones Jr to defeat The Enforcers. In his first match, Moriarty won championship gold, becoming the PWX Tag Team Champion with Jones.
Moriarty continued to wrestle for various Pennsylvania independents through 2016, with PWX being his primary promotion. While there, he would win both the Three Rivers and the PWX Heavyweight Championships. He also wrestled for WXW C4 and AIWF, both based in Pennsylvania during this time. Unfortunately, in the middle of 2016 Moriarty would suffer a shoulder injury that would require surgery. He was put on the shelf for six months before returning at the end of the year.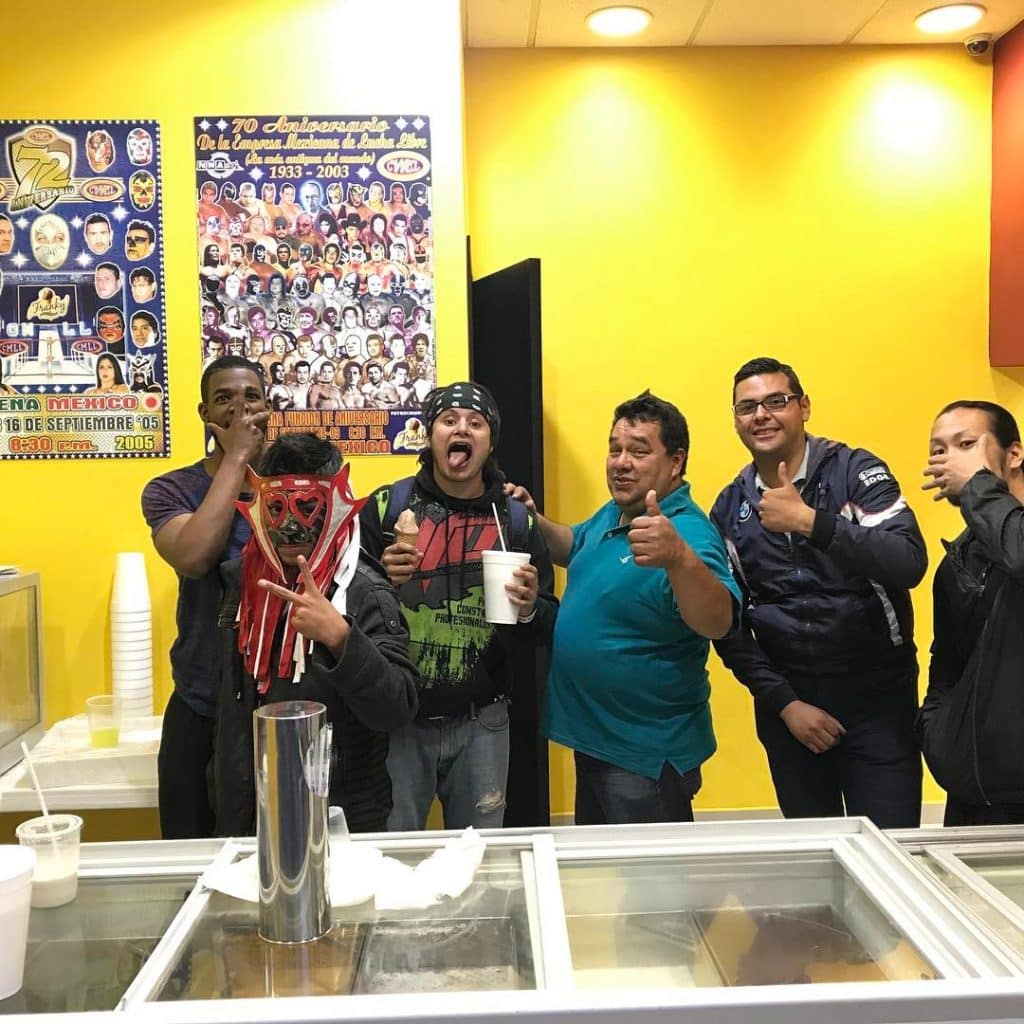 Upon returning, in 2017, he would do a few seminars with NXT's Joaquin Wilde (then Impact wrestling's DJZ). In April, Wilde invited Moriarty to go wrestle in Mexico to gain further experience. Moriarty accepted the offer. Unfortunately, around the same time, Wilde would suffer a life threatening injury while wrestling for The Crash in Mexico. This injury sidelined Wilde indefinitely and left the opportunity in the air for Moriarty.
Wilde assured Moriarty that it would still be ok to travel to Mexico and train. Wilde even set up a living situation for Moriarty while there. He stayed with a wrestler named Low Rider and trained throughout Mexico. While there, he would train specifically in Lucha Libre, finding out that in Mexico things are a bit different than the US. As a novice to Lucha, he would be in the class for beginners. This class also had much younger wrestlers than Moriarty. Because of his age and experience, Low Rider asked Moriarty to try and assist some of the students in striking training as it wasn't something focused on in Lucha. This trip to Mexico helped Moriarty begin to discover himself as a wrestler. It also gave him the opportunity to train even further, as he developed a focus on learning the Lucha style.
Through the second half of 2017 and all of 2018, he would begin traveling more and wrestling in different promotions in the midwest. He developed his own personal style of wrestling known as TAIGASTYLE. The name is a reference to Wu-Tang Clan and MF DOOM, two cultural icons in hip hop. TAIGASTYLE being written in all caps is an homage to MF DOOM while the actual name itself comes from the intro of Wu-Tang Clan's 'Aint Nothin to F With'. He would also don a mask that resembled a Tiger as a reference to Tiger Mask, one of his favorite wrestlers. As Moriarty developed elements of TAIGASTYLE, he was able to find artistic value in his character and really began to thrive.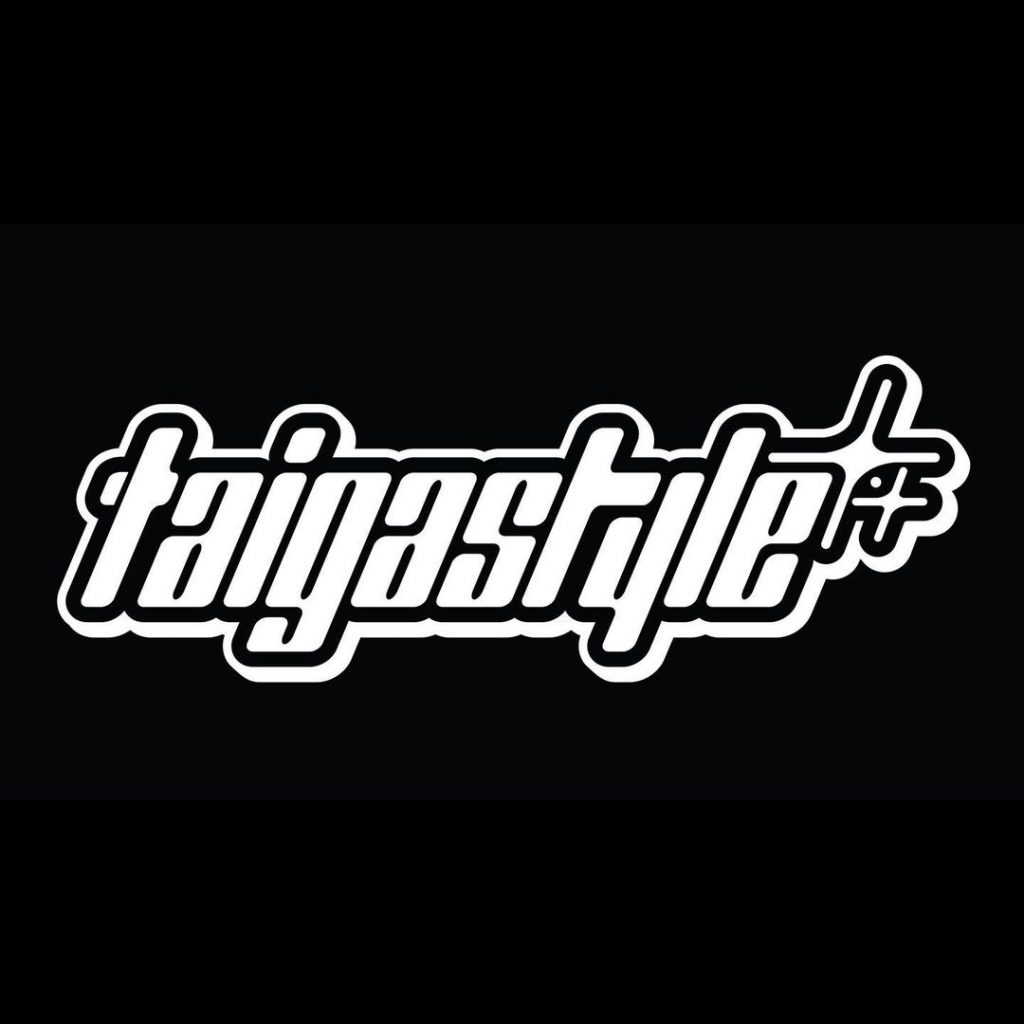 While TAIGASTYLE is part of Moriarty's aesthetic, it's also part of his wrestling style as well. He compares it to Bruce Lee's Jeet Kune Do, in the sense that he has worked to cater this style to be his own. Training in Lucha style helped further this ability for Moriarty to become more versatile in his wrestling, opening the door to better matches with different opponents.
In 2019, things would really begin to pick up for Moriarty as he would make his debut in several prominent indies. He would even wrestle for a company he used to watch matches for during his computer lab class AIW. In February, he would debut for AIW after impressing them during a seminar with Ultimo Dragon. His debut would be a six way match featuring AEW's Powerhouse Wardlow, prior to his AEW debut.
Throughout 2019, he would wrestle for AIW every month, with matches against well known independent wrestlers such as Tre Lamar, Mance Warner, and Wheeler YUTA. Moriarty would close out the year by facing Alex Shelley in back to back months. He lost to Shelley at AIW 200, then defeated him in the rematch a month later.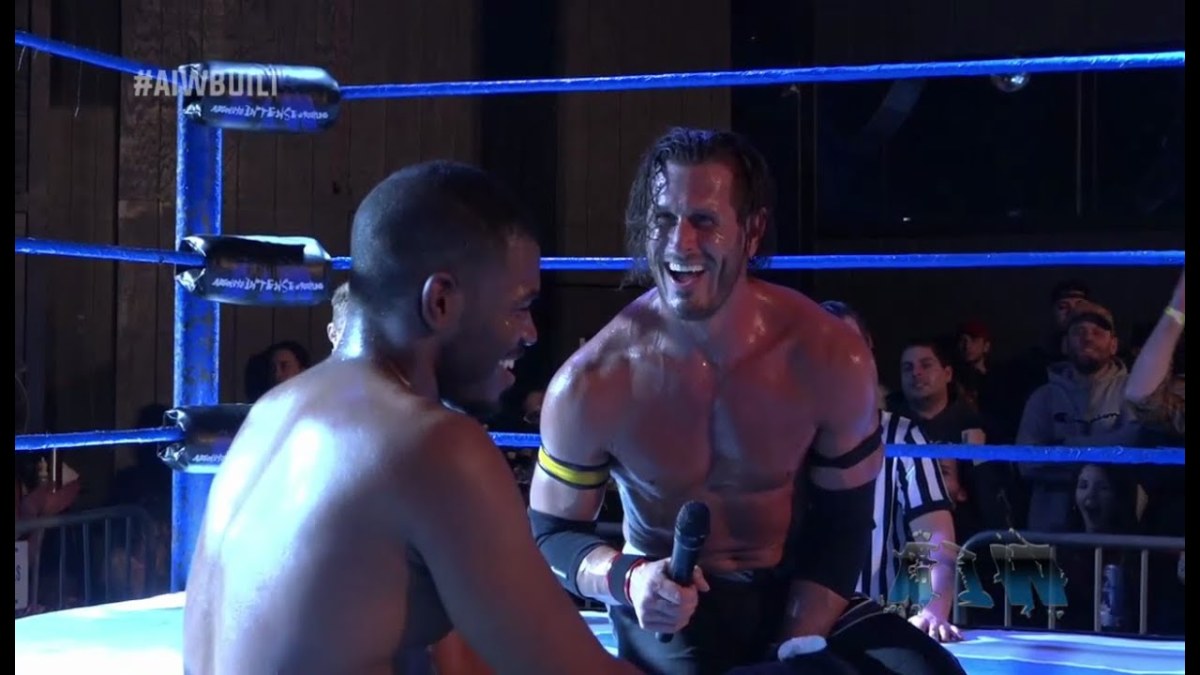 In February of 2020, they'd have the third match of the series with Moriarty once again winning, this time in a submission match. The series with Shelley was initially planned to be a singles match. However, it was so good the rematch was made for the year end PPV. Then the rubber match was set for AIW's premiere on IWTV in 2020. These matches created a relationship with Shelley, who became a mentor of sorts for Moriarty. The matches were very big for Moriarty beyond that, as they were highly praised and set the tone for what he could do. This was the chance for a larger audience to see what many already knew, Lee Moriarty is one of the best wrestlers in independent wrestling.
2020 would prove to be another pivotal year for Moriarty as he would make his debut for a number of prominent companies including Beyond, GCW, and Impact wrestling. He debuted for GCW in June of 2020. He was returning to the ring after being sidelined like many due to the pandemic. His debut was against a familiar foe in Tre Lamar. The two delivered a fantastic match at GCW's "The Wrld on GCW Part 2" event in Indiana, with Moriarty picking up the victory. This would only be the first of many exciting matches for Moriarty in GCW, as he went on to wrestle the likes of Ben Carter, Calvin Tankman, Tony Deppen, and Chris Dickinson. In October of 2020, he appeared again for GCW for the GCW led Collective events in Indiana. During a two day span, Moriarty would compete in a total of six matches.
He wrestled for Southern Underground Pro, Freelance Wrestling, AIW and GCW during the collective weekend. He made a name for himself being the superstar to wrestle the most matches that weekend. Not only did he perform in the most, but he was getting great reviews for different matches for different reasons. This was a testament to his TAIGASTYLE, and ability to mesh with a variety of wrestling styles. He wrestled the likes of Jonathan Gresham, ACH, Tre Lamar, and Alex Shelley yet again, delivering in a big spot leading fans and critics alike to praise him as one of indpendent wrestling's best.
Following his spectacular showing during The Collective weekend, Moriarty debuted on a new series for IWTV called 'The Masked Wrestler'. Moriarty would wrestle under the name Genkai on the show and attempt to maintain his identity while competing in a tournament. Genkai went on to win the tournament, defeating Wheeler YUTA in the finals of the show. This granted him an opportunity to challenge Warhorse for the IWTV Championship in the future, a title he would eventually capture at a New South Wrestling Show in March of 2021.

On his way to becoming IWTV Champion Moriarty made several appearances for GCW, including their 24 hour special, 'Fight Forever'. Moriarty was a part of the For the Culture event on the Fight Forever Show in a match with Saieve Al Sabah and Ken Broadway. Lee followed up his Masked Wrestler tournament win with several other great performances in tournament settings.
He wrestled in and won the Daily Wrestling Match Madness tournament defeating the likes of Alex Hammerstone, EC3, and Simon Gotch in the finals. Moriarty followed that up by winning the Enjoy the Cup Championship tournament defeating MV Young in the finals for the title. Then he would compete and go to the finals of the Third annual Acid Cup, in which he defeated Calvin Tankman and Aj Gray before coming up short to Jordan Oliver in the finals. He participated in these three tournaments in three back to back months while also winning the IWTV Championship.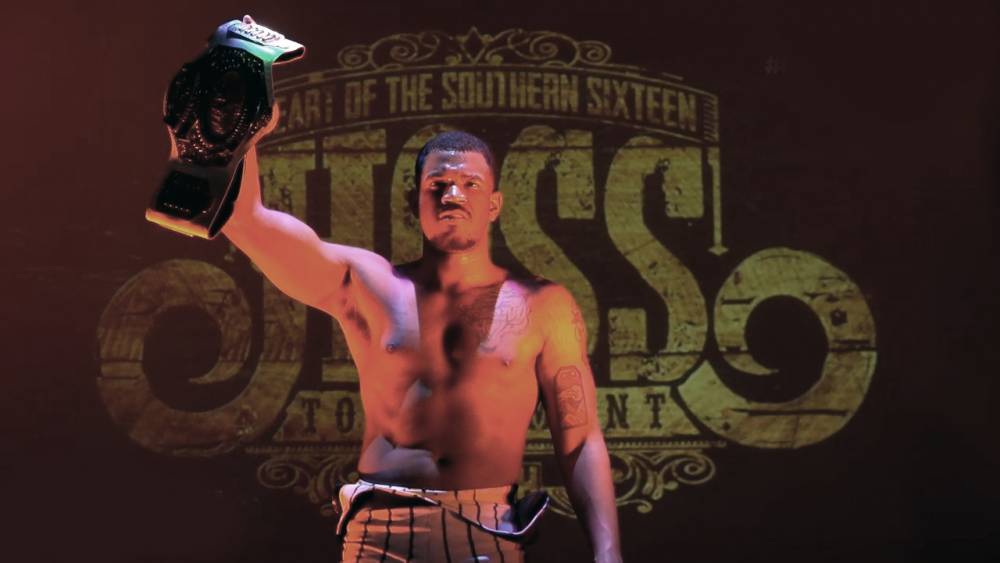 Moriarty would spend the summer of 2021 traveling the country, wrestling in a number of different states like Massachusetts, Texas, Missouri, Minnesota, and more. July of 2021 saw him debut for MLW in the 41 man Battle Riot, while also wrestling Calvin Tankman at the same set of tapings. He then made his PWG debut in August, at the Mystery Vortex Seven event, wrestling Jonathan Gresham. Shortly after this event, Moriarty would make his AEW debut. His debut match was in his hometown of Pittsburgh Pennsylvania in a match for AEW Dark. He would face rising fan favorite Dante Martin, in an exciting match that saw the crowd split, but primarily in favor of Moriarty.
After his AEW debut, he would travel back to Mexico for yet another tournament. He defeated Arez, Latigo and Ricky Marvin all in one day to win the Battle of Coacalco 2021. He returned to the US and wrestled a number of independents before again appearing for AEW. In early September, he faced GCW original Joey Janela on AEW Dark, once again coming up short but leaving a lasting impression with the audience.
In his most recent appearance, Moriarty faced fellow independent sensation Daniel Garcia in another fantastic match, this time for AEW Dark Elevation. These two have met several times in the past and are both known for their in ring skill. Despite losing, Moriarty was offered an AEW contract immediately following the match and is now an official part of the AEW roster. Consistently touted as one of the best on the independent scene, he is yet another independed workhorse who has been signed by AEW and given a major opportunity to flourish and shine.
Since signing with AEW, Moriarty has appeared for ROH on PPV, and again wrestled for PWG. He is still a young superstar full of potential. So whether he is signed to a full time AEW deal and finishing commitments, or working more of a hybrid deal where he can do the independents, Moriarty will make the best of it. He is without a doubt one of wrestling's best young superstars and will be a name to keep an eye on for years to come.