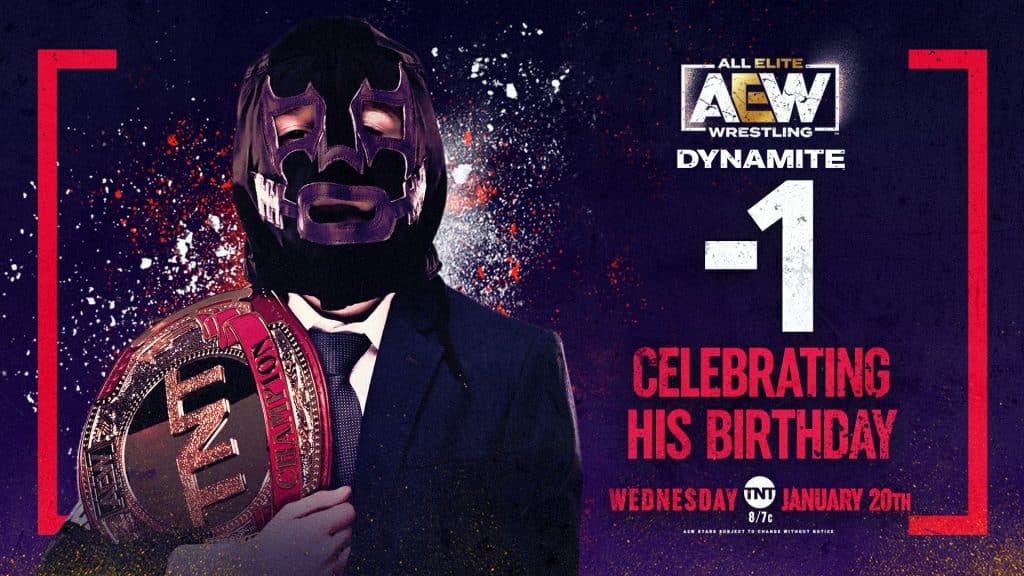 It's Sunday, you know what that means; it's time to wrap up the week and look back at all things AEW. This week has given us some surprises, Private Party are now the number 1 contenders for the IMPACT Wrestling Tag Titles after a match on IMPACT Tuesday night, we had the announcement of the Women's eliminator tournament for the No. 1 Contendership that seems to be set up for USA vs Japan, we've had some awesome match announcements for Beach Break and Revolution. Not only that, but we got the debut episode of Wrestling with the Week, an AEW & RoosterTeeth collaboration, starring the one and only Scorpio Sky and RoosterTeeth's James Willems. I really enjoyed their look back at last week with them talking news, sports, pop culture and everything in between. Oh, and Sky was wearing an NSYNC tee.
This week's BTE, 'Duped', was great: Dark Order prepare for Adam Page finally saying yes and joining the cult; Private Party try, and fail, to yet again confront Matt Hardy; after a failed attempt to abduct Griff Garrison last week, Kris Statlander abducts Brian Pillman Jr; and there is an awkward moment where Peter Avalon and Leva Bates talk for the first time since she slapped him to name a few of the awesome bits from this week. As for Sammy's Vlog, Cody makes Fuego do 50 pushups, -1 got to beat down Marko Stunt and then kidnaps him, and Griff Garrison and Isiah Cassidy go head to head in a Plank-Off. It's been a great week for the AEW youtube stuff, as always and I absolutely love the -1 is still getting involved, that kid must be having so much fun. On this week's Unrestricted, we got Powerhouse Hobbs. It's such a good interview, going into Hobbs' history, how he got into wrestling, his start at AEW and his reaction to Sting's debut.
Now for some wrestling!
---
Highlights of the Week
DARK: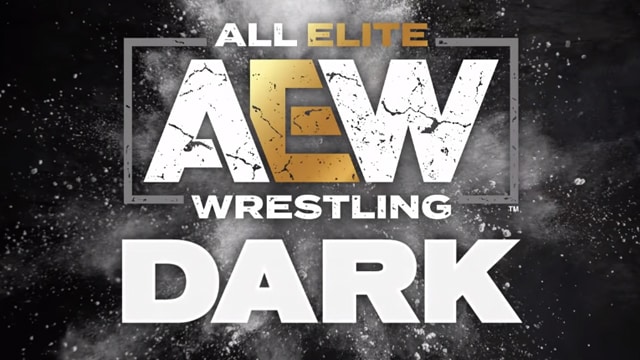 Dark this week came in at just under two hours, with a huge 15 match card. We got lots of returning talent this week, some singles debuts and some great tag matches, I really couldn't have asked for much more.
5) Brandon Cutler vs Luchasaurus
It's Dragon vs Dinosaur and only one can come out victorious! This match was set up last week on Dark and was a heck of a lot of fun. Kinda gutted for Brandon Cutler that his winning streak is over, but Luchasaurus was bloody brilliant and deserved the win. Marko and Jungle Boy spent the match on the sidelines and being generally hilarious in their reactions to the action and it made the match for me. Much love for both Cutler and Luchasaurus, but despite my love for D&D, I'll back the Dinosaur any day, sorry Cutler!
4) Big Swole vs Alex Gracia
It seems like a lifetime since we've seen Big Swole in action, and she's back with a new hair colour and new ring gear! She's absolutely rocking the green, I love it! Gracia looked fantastic once again, and you can see the improvement week on week, but you can't compete with the power and tenacity of someone like Big Swole. Gracia got in some great offense and had Swole staggering for a moment or two, but it was Swole who got the win with a ripchord lariat.
3) Shawn Dean & Fuego Del Sol vs The Acclaimed
I am absolutely loving Fuego and Dean as a tag team, they work so well together and their chemistry is brilliant and if you follow me on Twitter, you already know how much I love The Acclaimed. Seeing these four athletes in the ring together was brilliant and the match was just as good as I could have hoped.
2) Chaos Project vs Lucha Bros
Another great Tag match Tuesday night was Chaos Project vs Lucha Bros. I wasn't sure what to expect going into this, Chaos Project are in a world of their own and despite knowing they're a great tag team, they never fail to surprise me. No matter who you put them up against they put on a great show, and Lucha Bros were no different – Penta and Fenix are able to make even the least experienced wrestlers look like stars.
1) Sammy Guevara vs El Australiano
El Australiano needs a contract. This was his first singles match in AEW and he was amazing. He and Sammy hit it off like they'd been wrestling each other for years and I really didn't want this match to end. Australiano put up one heck of a fight and even Sammy seemed shocked by some of his kickouts. Followed by another promo from Sammy about the chip on his shoulder and how he's carrying both Dark and Dynamite, this whole segment was brilliant, as was the rest of the show.
Dynamite: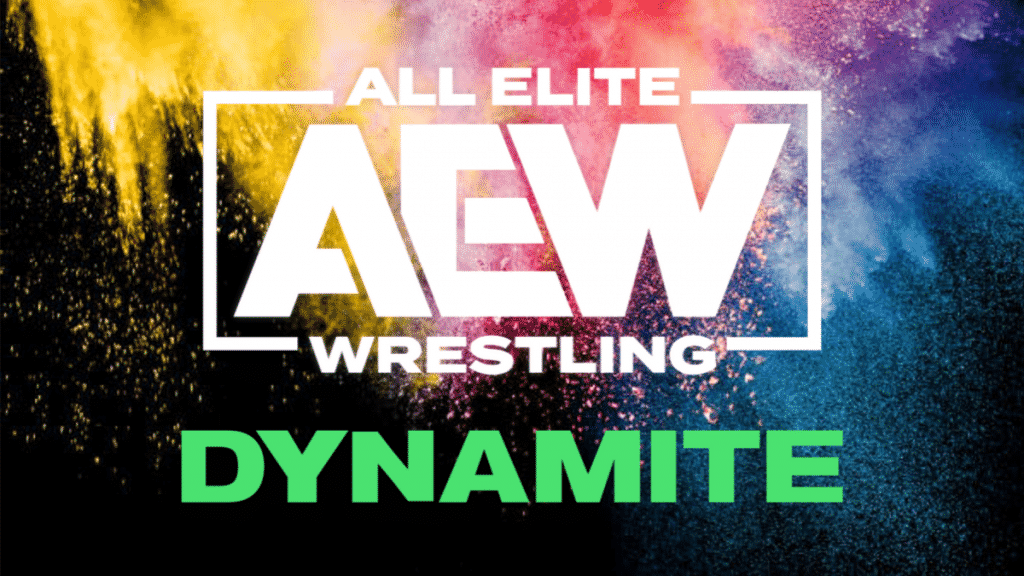 As much as this is meant to focus on the joy AEW brings us each week, I'm not going to sugar-coat things – Dynamite wasn't perfect. Six months ago, this would have been an amazing episode, but with the last couple of months of A* programming this week didn't quite reach the bar AEW have set for themselves. That being said though, despite its imperfections, I really enjoyed this episode: it built stories, there were some awesome matches, we got some absolutely brilliant Promos and some really cool matches booked, it just happened to be a little bit erratic and not quite as polished as we've grown accustomed to.
5) Leyla Hirsch vs Penelope Ford
This isn't the first time Hirsch and Ford have met face to face in the ring, but it is their first AEW match and it was absolutely brilliant. I'm sat here waiting for the 'Leyla Hirsch is All Elite' graphic to pop up on Twitter because after this performance my word she deserves it. Both Hirsch and Ford looked absolutely fantastic throughout the whole match and the follow up from Miro, Chuck and Orange Cassidy was both heartbreaking and hilarious, don't worry Chuck, we know Miro isn't really your best friend!
4) Jon Moxley vs Nick Comoroto
I was so happy to see this match, Mox is one of the best in the business and Comoroto has been absolutely fantastic on Dark recently, this match-up was perfect. I absolutely love the fact that AEW don't do your generic squash matches – We all knew how this match would end, but it didn't matter, Comoroto put up one hell of a fight and the chemistry he and Mox had in the ring was almost tangible. More of this please.
3) Sting, Darby and Team Taz
Once again, Sting and Darby got interrupted by Team Taz. Part of me wishes they'd just let Sting have a segment without being interrupted, but for the match set up we got here, I can forgive them this time. It was confirmed on thursday that we will be getting Sting and Darby vs Brian Cage and Ricky Starks in a street fight at Revolution. It's been made clear that Sting is likely to have some cinematic matches, so I can only imagine that that's the direction the street fight is likely to take, and I'm more than okay with that. I can't wait to see what they come up with for this – Revolution should be bloody brilliant.
2) Dark Order's Alex Reynolds, John Silver & Colt Cabana with Adam Page vs TH2 and Chaos Project
This is less about the match (although it was a heck of a lot of fun) and more about the prologue and epilogue that bookended the segment. This match was put together for -1 (Brodie Jr's) birthday and was a perfect excuse to get -1 back on the mic. He ripped into Luther and SirPentico after they tried to ruin his birthday and -1 proudly proclaimed that they're idiots as his birthday was three days prior. We had cake spots, -1 with a Kendo stick and our Anxious Millennial Cowboy, what more could we want? As for the end of the segment, we finally got an answer from Adam Page about whether he was actually going to join Dark Order. I went into this match expecting (wanting?) Hangman to say yes, but as he said, he's done the team thing before and it didn't end particularly well, and that was his reasoning for saying no. I was gutted, Dark Order were gutted, and from the reactions the segment got on Twitter, it seems you lot were just as gutted too.
1) Inner Circle vs Inner Circle vs Inner Circle
I'm going to start this bit by saying Mikey Rukus is a musical genius and should totally be verified on Twitter by now – the wonders that man creates are works of art and that includes the theme mashups he did for this three way tag match between 6/7 members of the Inner Circle. As for the match itself, I loved it. It wasn't perfect, there were botches, there were mistakes and it was a little messy, but 3 way tag matches generally are. Sammy & Hager complimented eachothers styles perfectly, Santana and Ortiz looked absolutely fantastic, and Jericho and MJF played the perfect heels. I stand by the fact that Jericho and MJF shouldn't have won, but I have a feeling this match is the beginning of the end for the Inner Circle.