One of the most compelling parts of the Japanese wrestling culture is the concept of the Ace: a promotion's top star who is the face of the company and a leader in the locker room. For example, in New Japan Pro Wrestling there's Ace Of The Universe, Hiroshi Tanahashi, who has been one of NJPW's most beloved stars and has been an integral part of the company for the past two decades. Another wrestler who truly embodies the qualities associated with this concept is Go Shiozaki, an established veteran who over the years has become the heart of Pro Wrestling NOAH.

His signature phrase 'I am NOAH' perfectly sums up what he represents to Pro Wrestling NOAH, its fans in Japan, and around the world. Shiozaki also shows his love for his home promotion by incorporating its signature color green into his wrestling attire most notably his ring robe. He was also one half of a successful tag team that helped carry Pro Wrestling NOAH through very difficult times.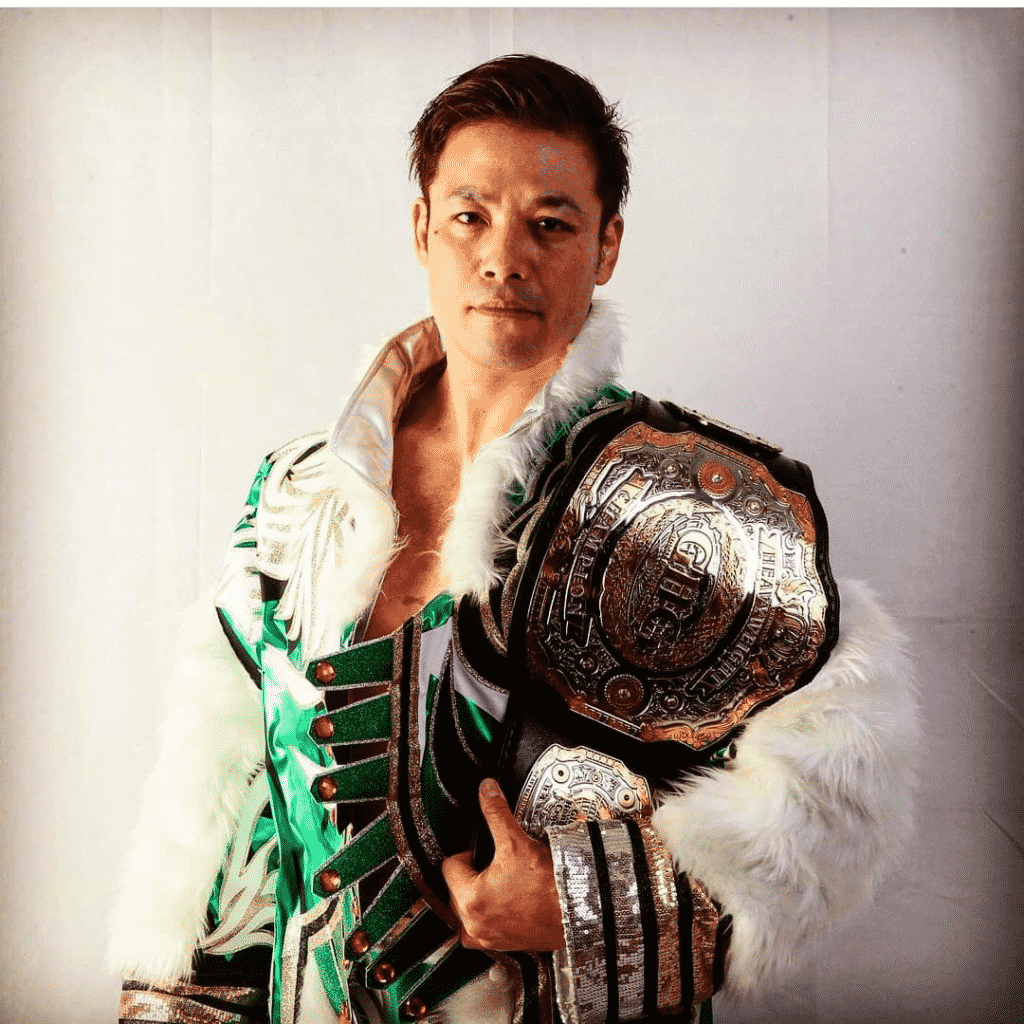 Born in Kumamoto, Japan on January 21, 1982, Go Shiozaki was brought up in the NOAH tradition. He entered the NOAH dojo in 2003 at the age of twenty one and trained in the King's Road wrestling style popularized by the promotion and its founder, Mitsuharu Misawa. With moves like the gowan lariat and machine gun chops, Shiozaki earned a reputation as a hard hitting, tenacious performer who fights with everything he has.

In the NOAH dojo he quickly learned how difficult the life of a rookie wrestler can be and was the only one from his rookie class to graduate. He was also the youngest wrestler on the NOAH roster at the time. A year later Shiozaki made his in ring debut on July 24, 2004. He became a protege of Japanese wrestling legend, Kenta Kobashi, and the two would go on to form a successful tag team.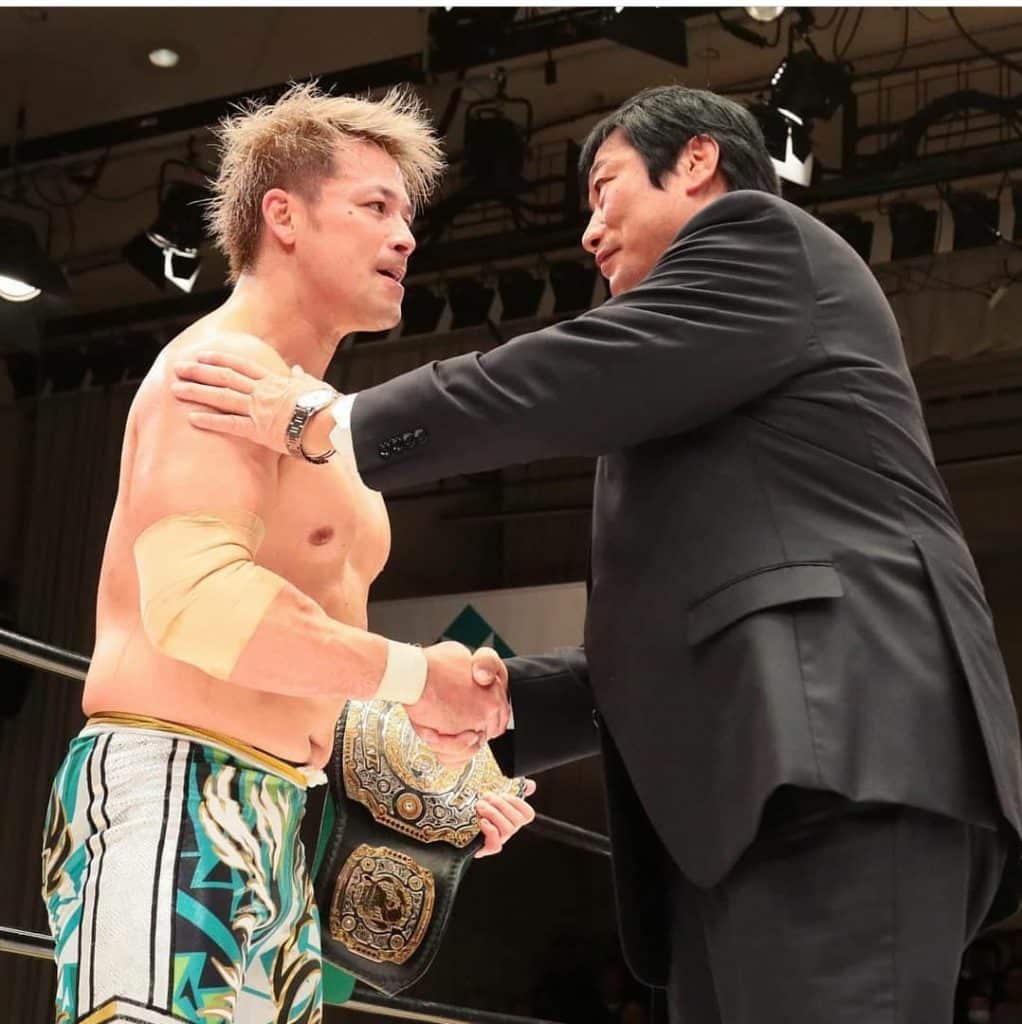 Shiozaki would be sidelined for a time after suffering a fractured jaw in a match against KENTA in early 2006. After his return, he would briefly team with Tamon Honda after Kenta Kobashi was forced out of action due to a battle with cancer. In April of 2007, he represented NOAH in the King Of Europe Cup where he was eliminated by Davey Richards in the quarterfinals. Throughout this time Shiozaki would go on foreign excursion – where he would make appearances in Ring Of Honor facing the likes of the American Dragon, Brian Danielson and Nigel McGuinness.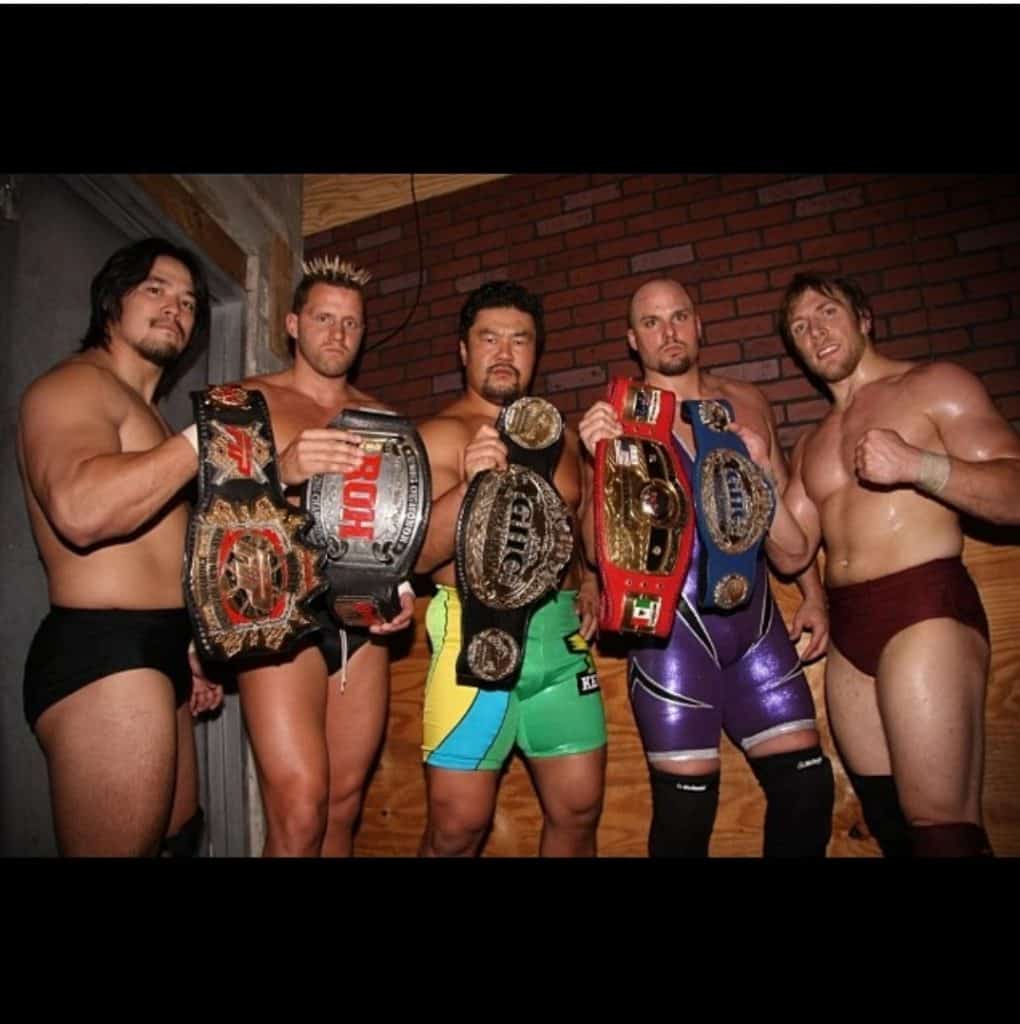 He would also compete in ROH's sister promotion, Full Impact Pro where he would win their World Heavyweight Championship. He would lose that title to Tyler Black, also known as future WWE Superstar Seth Rollins. After having a tryout with WWE, Shiozaki would also appear in World League Wrestling where he would work with and train under American wrestling legend, Harley Race.
By mid 2009, Shiozaki's career would gain big momentum when he became the new tag team partner of NOAH's founder, Mitsuharu Misawa. Together they would win that year's Global Tag League and become number contenders for the GHC Tag Team Championships. Their partnership would come to a tragic end on June 13, 2009, the day of their title match against Akitoshi Saito and Bison Smith. At one point during the match, Misawa took a belly to back suplex from Saito, suffering trauma to his cervical spine. When officials realized something was wrong, they quickly tended to Misawa and got him to the hospital where he later passed away.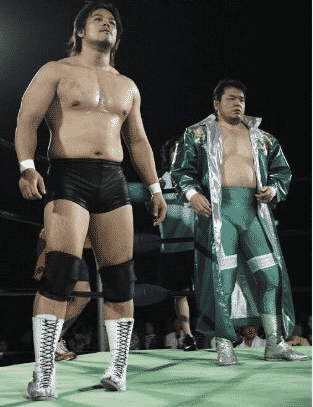 Shiozaki was heartbroken but would have little time to grieve. The very next day, GHC Champion Jun Akiyama was forced to vacate his title due to injury. He would nominate Shiozaki to face Takeshi Rikio. Shiozaki would defeat Rikio in a twenty nine minute battle of wills to begin his first reign as GHC Heavyweight Champion. That first reign would end at the hands of Takashi Sugiura on the last date of NOAH's 2009 Winter Navigation tour.
He would later begin a partnership with Atsushi Aoki that would see them defeat Takeshi Morishima and Taiji Ishimori to win the AAA Tag Team Championships on May 23, 2010. They would then travel to Mexico where they would lose the titles at Triplemania XVIII to Los Maniacos, lucha legend Silver King and Ultimo Gladiador. That Summer Shiozaki would make his first appearance in New Japan Pro Wrestling, competing in that year's G1 CLIMAX where he went head to head against the likes of Shinsuke Nakamura. Prior to the G1, he would regain the GHC Heavyweight Championship from rival Takashi Sugiura.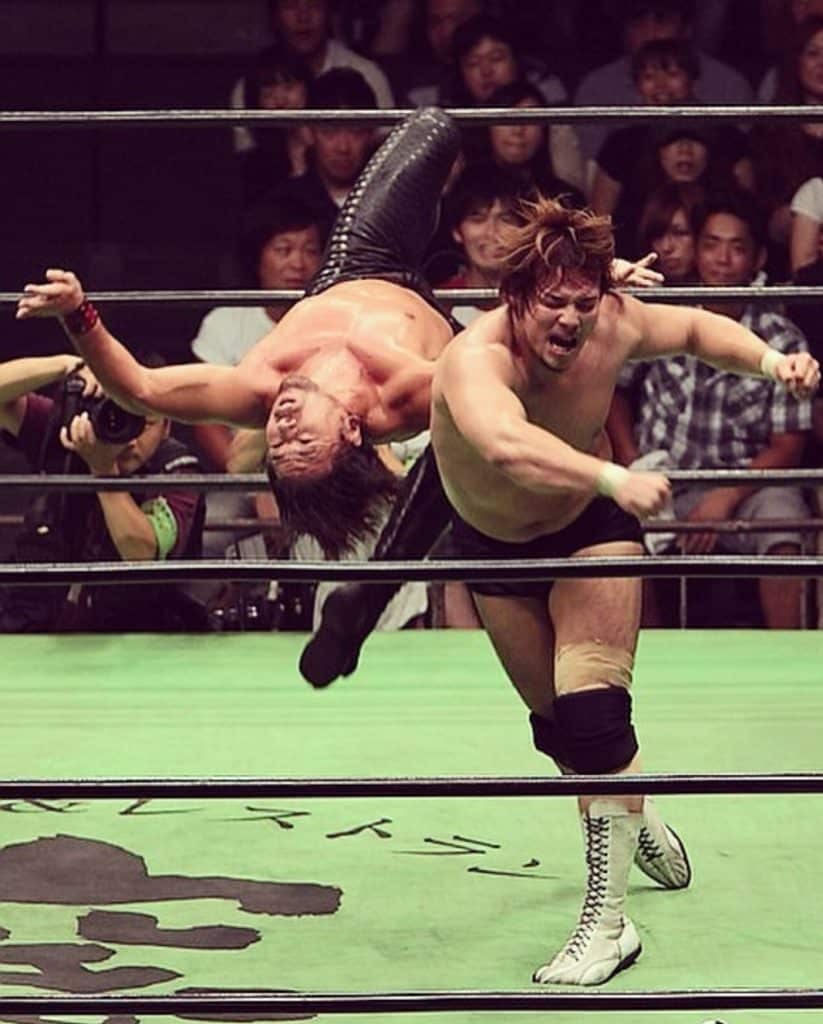 Shiozaki and Nakamura would face off again at a NOAH show on August 22 where Shiozaki would get the win. Shiozaki would also appear at both WRESTLE KINGDOMs 5 and 6. He would later continue to feud with Sugiura over the GHC Heavyweight Championship. In October 2012, Shiozaki would have another run as GHC Tag Team Champions with Akitoshi Saito.
That December reports surfaced that he had threatened to not resign with NOAH after the promotion had released his mentor, Kenta Kobashi. He and Saito would lose the GHC Tag Team Championships to Naomichi Marufuji and Takashi Sugiura only days later. On December 19, it was confirmed by Pro Wrestling NOAH that Shiozaki was leaving the company.
Between 2013 and 2015, Shiozaki would compete in All Japan Pro Wrestling. There he would join the faction 'Burning' which consisted of wrestlers who'd all left NOAH. He would work with the company's top stars including Zeus, Suwama, and Kento Miyahara. He would also win the 2014 Odo Tournament, defeating Suwama in the tournament finals. On January 3, 2015 Shiozaki defeated Joe Doering to win the prestigious Triple Crown Heavyweight Championship. At this time he was also coholder of the World Heavyweight Tag team Championships with Kento Miyahara. This made Shiozaki the seventh "Quintuple Crown Champion". He would drop the Triple Crown to Akebono that May.
On September 28, 2015 it was announced that Shiozaki was leaving All Japan the following the month which led to him and then tag team partner Kento Miyahara having to vacate the World Tag Team Championships. His last AJPW took place on October 4th and saw him team with Miyahara to defeat Jun Akiyama and Yoshinobu Kanemaru. That November Shiozaki would make his return to his original home promotion, Pro Wrestling NOAH.
Upon his return, he would play a vital role in the feud between NOAH and Suzuki-gun, who had been exiled from New Japan Pro Wrestling. In time, the rivalry between Shiozaki and long time rival Takashi Sugiura was reignited with the two once again warring over the GHC Heavyweight Championship. One of Shiozaki's title defenses would be against WWE Superstar Shelton Benjamin, who was a member of Suzuki-gun at the time.

He officially resigned with NOAH on May 29, 2016. In August Shiozaki would begin taking on a bigger role behind the scenes when he was appointed chairman of NOAH's wrestlers' association. He would also team with Maybach Taniguchi then Atsushi Kotoge, winning the GHC Tag Team Championships with each partner in 2017. He would have another run with those titles with protege Kaito Kiyomiya in April of 2018.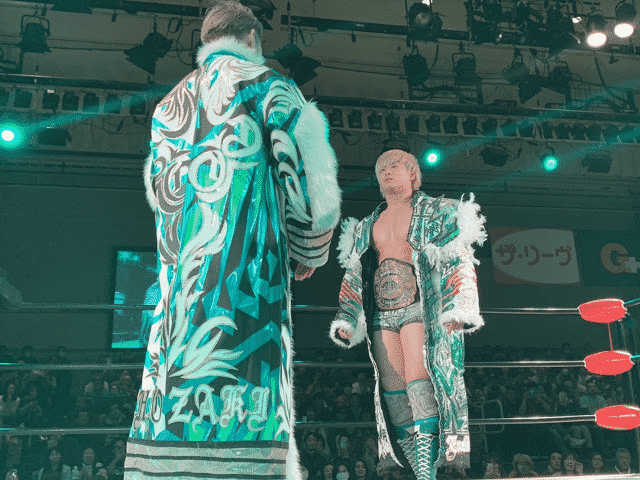 His most successful partnership would begin in December of that year with the formation of AXIZ. Together Shiozaki and Katsuhiko Nakajima quickly became NAOH's hottest attraction. Their popularity helped keep NOAH going during a time when the company was really struggling. Fans loved the great chemistry between the two longtime friends. They would capture the GHC Tag Team Championships three times. Their partnership would end in betrayal in August of 2020 when Nakajima turned on him and joined Kenoh's faction, KONGOH, after AXIZ failed to win the titles from Sugiuira-gun.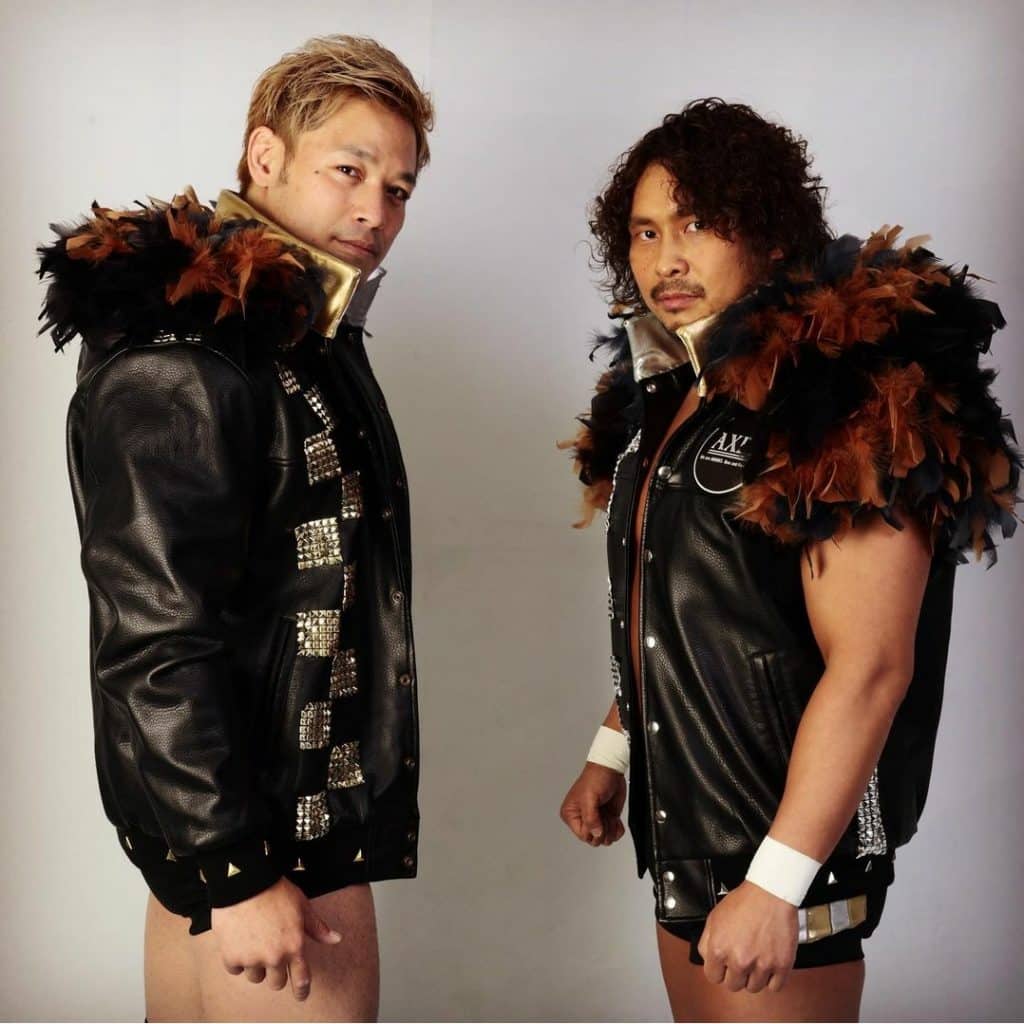 This would lead to a feud between the two former friends. Kaito Kiyomiya would find himself caught in the middle of this war during the N-1 Victory tournament and lose to Nakajima in the finals. Shiozaki and Nakajima would face off for the GHC Heavyweight Championship at NOAH Chronicle Vol. 4. He'd won the title after ending Kaito Kiyomiya's record setting 384 day reign earlier in the year. Shiozaki would retain his title after an all out war of a match.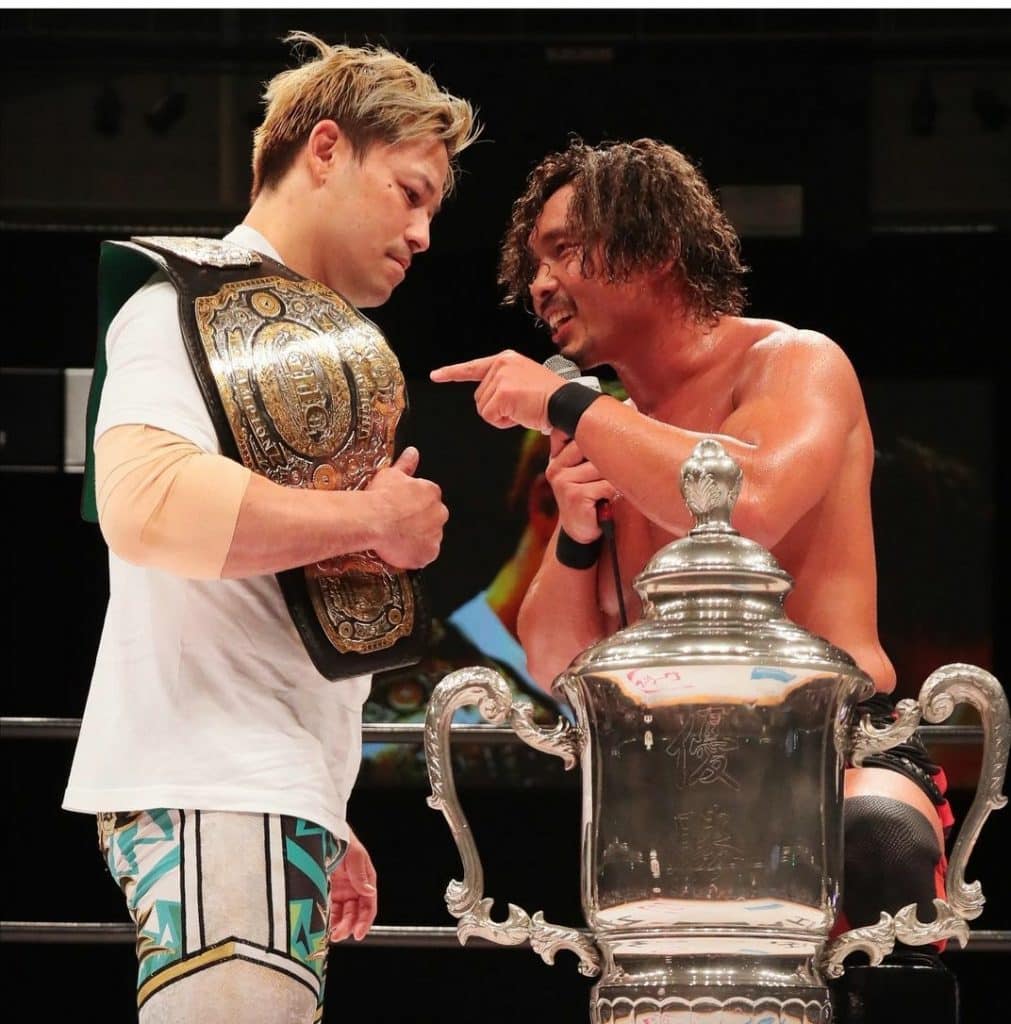 Go Shiozaki has walked a long road since first walking through the doors of the NOAH dojo all those years ago. Along the way he has been a positive example for those who've come after him. Taught by some of the industry's greatest, Shiozaki continues to pass on what he's learned to younger wrestlers. As the reigning GHC Heavyweight Champion, he represents Pro Wrestling NOAH with honor and grace. When Go Shiozaki says 'I am NOAH', those words ring with truth. As the Ace of NOAH, he truly embodies the promotion's spirit of emerald pride.