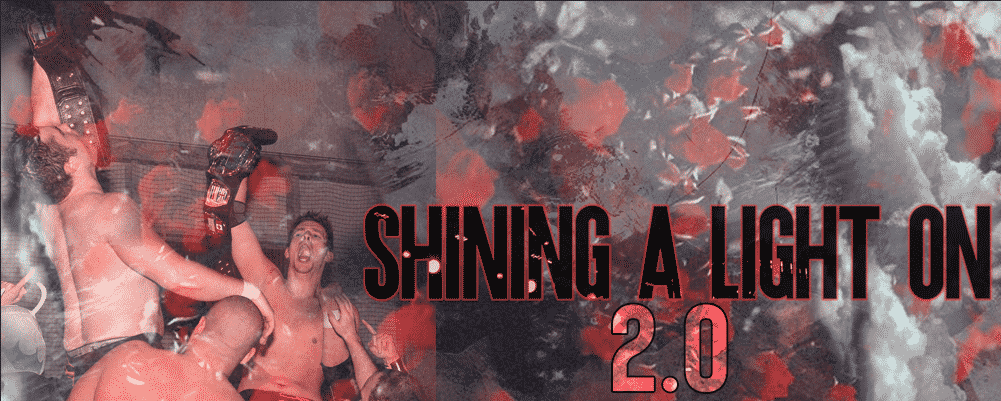 Last week on AEW Dynamite, the AEW Audience officially "got a taste", as the tag team of Jeff Parker and Matt Lee, known as 2.0, made their AEW Debut. After their release from WWE just over a month and a half ago, the charismatic tag team formerly known as Ever-Rise didn't take long to bounce back. Parker and Lee have wrestled in a number of countries for different promotions for nearly two decades.
Not only did they have a solid run in WWE for the NXT brand, they're also very well known for their independent work before, most notably their work with the Northeast based Chikara pro wrestling. The story of this dynamic duo began over 30 years ago as Parker and Lee have been friends since childhood. Born and raised in Quebec, Canada, Lee and Parker went to elementary school together and quickly bonded over pro wrestling. They'd hit up the video store to rent the latest wrestling VHS available. Like other young wrestling fans, they would call each other to discuss the storylines in their wrestling figure promotions.
These two had a love for wrestling like many fans, at an early age. They would begin their careers in depths lower than the backyard, the basement. Laying down pillows and blankets, Lee & Parker would start wrestling in the basement before moving on to the backyard. After putting their time in on their backyard federation, wrestling under not so creative names like Hulk Hogan, they'd begin to develop their own creative personas. This would push them to take wrestling one step further and finally look for a wrestling school.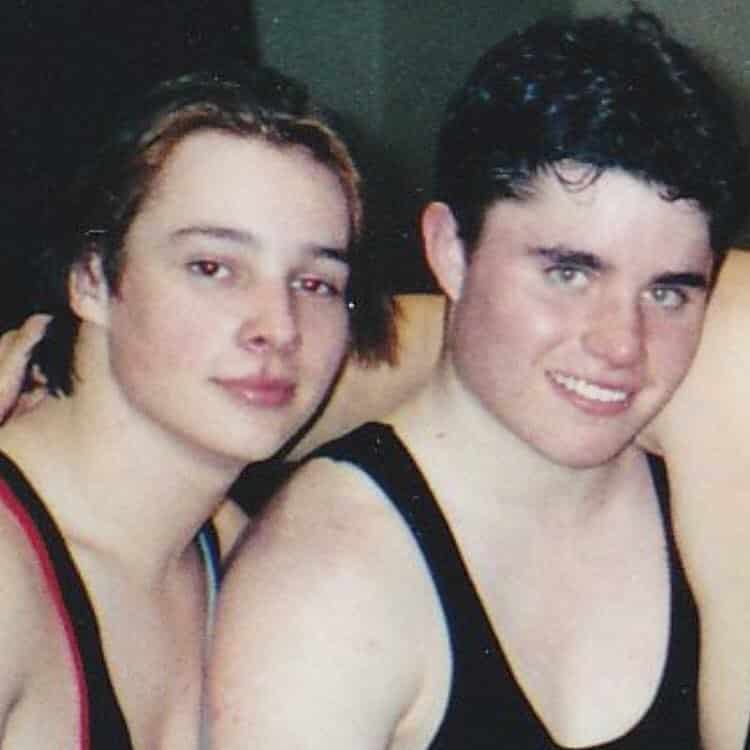 They would begin training in the early 2000's. Jeff had a jumpstart on Matt after Matt suffered an injury and was forced to take time off from training. They would train with Marc Le Grizzly for the Quebec based Northern Championship Wrestling. Parker made his debut under the name Jagged, first as a referee. He would then be selected by Nova Cain to become his tag team partner. Parker would team with Nova Cain as the tag team Under Construction for about a year. This would give him a chance to brush up his skills and become more of a tag team wrestler.
Once Lee completed training, he joined Parker and the duo would become a tag team. They would wrestle first as a team in September of 2002. Later, Lee would join Under Construction in November of the same year. With Lee joining the group, it would undergo a name change, becoming Under Construction 2.0 before Under Construction eventually was dropped off.
As 2.0, they would continue to work the Canadian independent wrestling scene for many years. This is where they would run into the likes of Kevin Steen and El Generico as early as 2004, as they wrestled for promotions such as NCW, EWR, and IWS in Canada. Finally, in 2006 the duo would begin to break in on the Northeast US independent wrestling scene. They'd make their debut for Chikara Pro Wrestling at their Tag World Grand Prix in February, before becoming consistent performers in that company.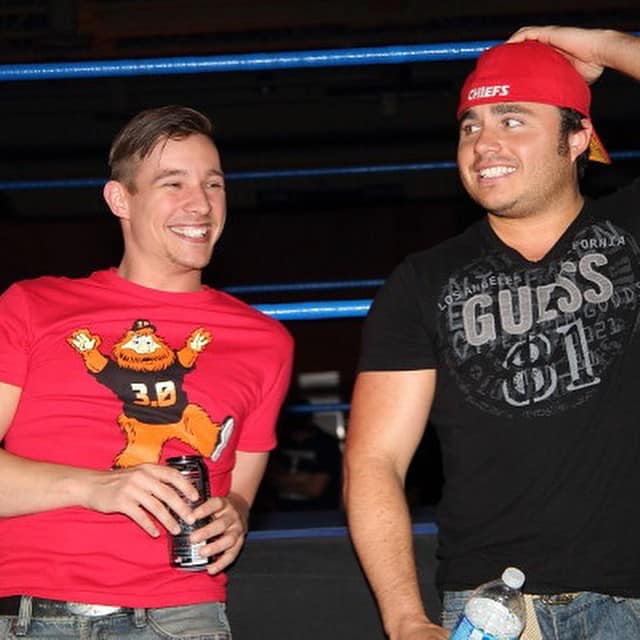 Their work in Chikara would also get them recognition in other companies in the US as well. They wrestled for notable companies like CZW and PWG. While they frequently wrestled other independents, Chikara became their primary promotion in the US. In late 2009, the duo would go on a bit of a losing streak in Chikara as 2.0 and would eventually change things up. In August of 2009, the duo would debut as The Badd Boyz Chad Badd and Brad Badd, a brotherly biker duo.
There would be no reference to 2.0 and the striking similarities between both teams. Both teams would continue to appear for Chikara before the director of fun Leonard Chikarason got fed up with their antics. He forced 2.0 and the Badd Boyz to face off in a loser leaves town match. The Badd Boyz would win the match by countout when 2.0 failed to show up. After the match, the Badd Boyz would reveal to the crowd that they were in fact 2.0 all along. This would not be the only surprise however, as they would also reveal their new and improved ring name, 3.0.
3.0 would finally get an opportunity at Chikara's Campeonatos de Parejas (Tag team Championship) after going on a winning streak that included a victory over the Super Smash Brothers, aka Stu Greyson and Evil Uno. They would receive their championship opportunity against BDK representatives Ares and Claudio Castagnoli in a best of 3 falls match as per Chikara tradition. Both teams would split the first two falls before coming up short, despite the entire Chikara roster coming out in support of the duo during the match.
They would continue their chase for Chikara's tag team championships finally capturing the gold six months later. In March 2012 they defeated Chuck Taylor and Icarus, who was filling in for an injured Johnny Gargano, for the championships. This was in the main event of the first ever Chikara event in Canada. Their reign would be short lived as Johnny Gargano would eventually return with Chuck Taylor to recapture their championships in April of the same year.
They continued wrestling for a number of independents during this time, typically in northeast based promotions such as 2CW, C4 Wrestling, and even making their ROH debut in October 2012. 3.0 would recapture the Chikara Campeonato's de Parejas in 2013 after defeating The Young Bucks in a fantastic match in Philadelphia. They would go on to have a stronger run following this victory, defending the titles a number of times before losing them in June of 2013.
They would continue to appear in Northeast US and Canadian based independents like 2CW, IWS, Battlewar, ROH, and Chikara for a number of years. In April of 2016, the duo would appear on WWE TV for the first time on the NXT brand, wrestling against The Revival. They attended a WWE tryout in September, but did not immediately receive a deal. They continued to wrestle the independents with occasional appearances on WWE as enhancement talent. Matt appeared on 205 live in 2017 as Johnny Ocean. The duo also had an enhancement match on WWE Raw in 2018 against The Authors of Pain.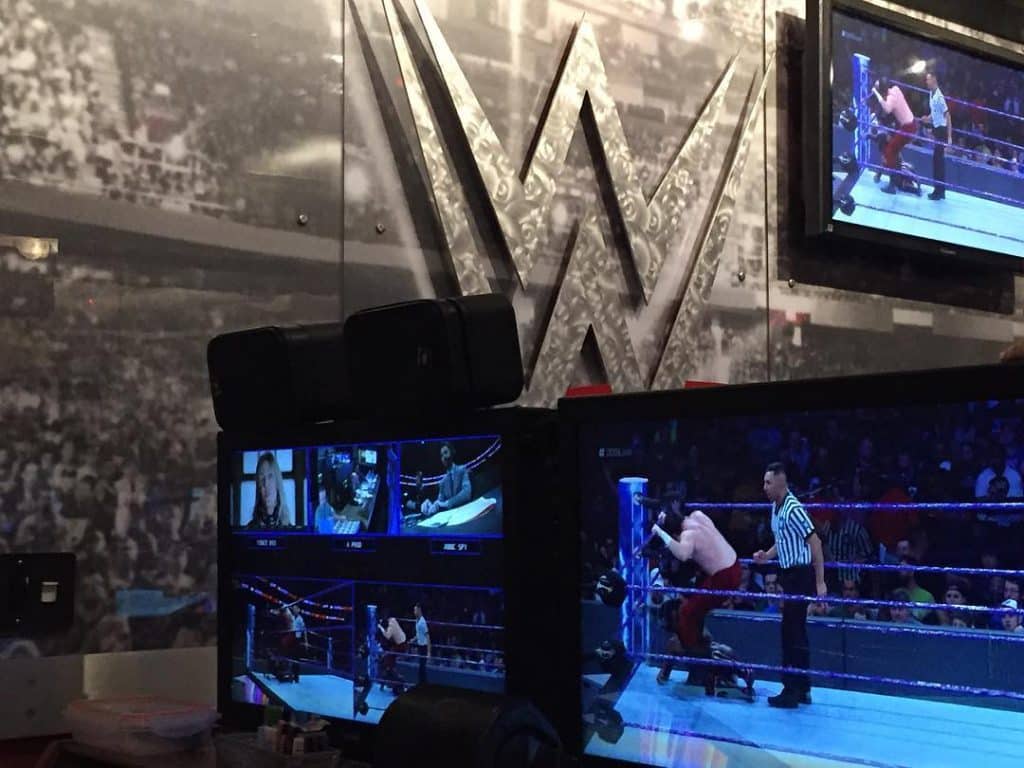 3.0 accepted full time WWE contracts in 2019. They initially wrestled as 3.0 on NXT house shows and in their debut NXT match against Breezango. Eventually, they were repackaged in WWE and became Matt Martel and Chase Parker, or the tag team Ever-Rise. During their run with WWE, they wrestled a number of teams on the NXT Brand and their 205 live programming. They even had a match with Doc Gallows and Karl Anderson on WWE's Main Event program in 2020. They participated in the Dusty Rhodes Tag Team Classic in 2021, before facing elimination in the first round.
On June 25th, it was announced that Ever-Rise was released from their WWE contracts. This was among a number of announcements on that day of WWE releases. Something that has unfortunately become a common occurrence every few months since early 2020. What surprised Ever-Rise fans the most was that on June 16th it had reported by Fightful select that Ever-Rise signed new contracts within the last few months.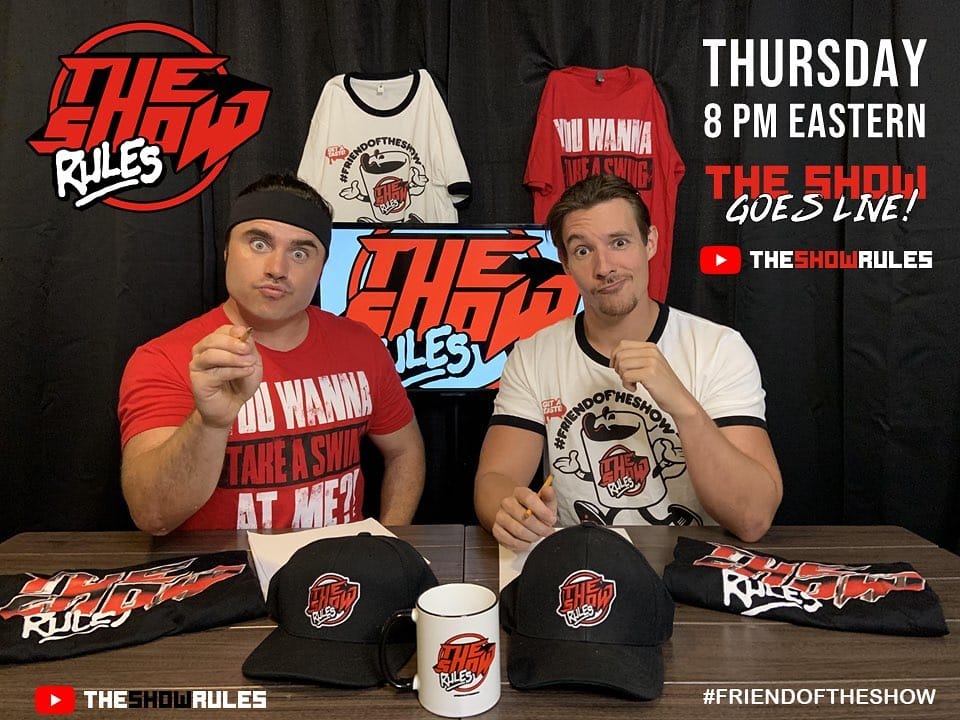 Notified of their release that afternoon, 3.0 wasted little time as they had recorded an episode of their new YouTube series by the end of the night. While in NXT, Ever-Rise had their own social show called Ever-Rise Live, a short series of them discussing the latest in WWE happenings. The show was ironically extended for WWE's YouTube the same week the duo was released. They would continue the series on their own by rebranding it to 'The Show' following their release.
They have continued this series since then and have expanded their network on YouTube as well doing a number of new things since their release. 2.0 also quickly returned to wrestling television, appearing for AEW Dynamite just over a month after their WWE release. They would return to their roots appearing as 2.0 teaming, up with the young up and coming superstar Daniel Garcia against Jon Moxley, Eddie Kingston and Darby Allin. Despite their loss the duo will appear once again this week accompanying Daniel Garcia to the ring for his singles match with Darby Allin.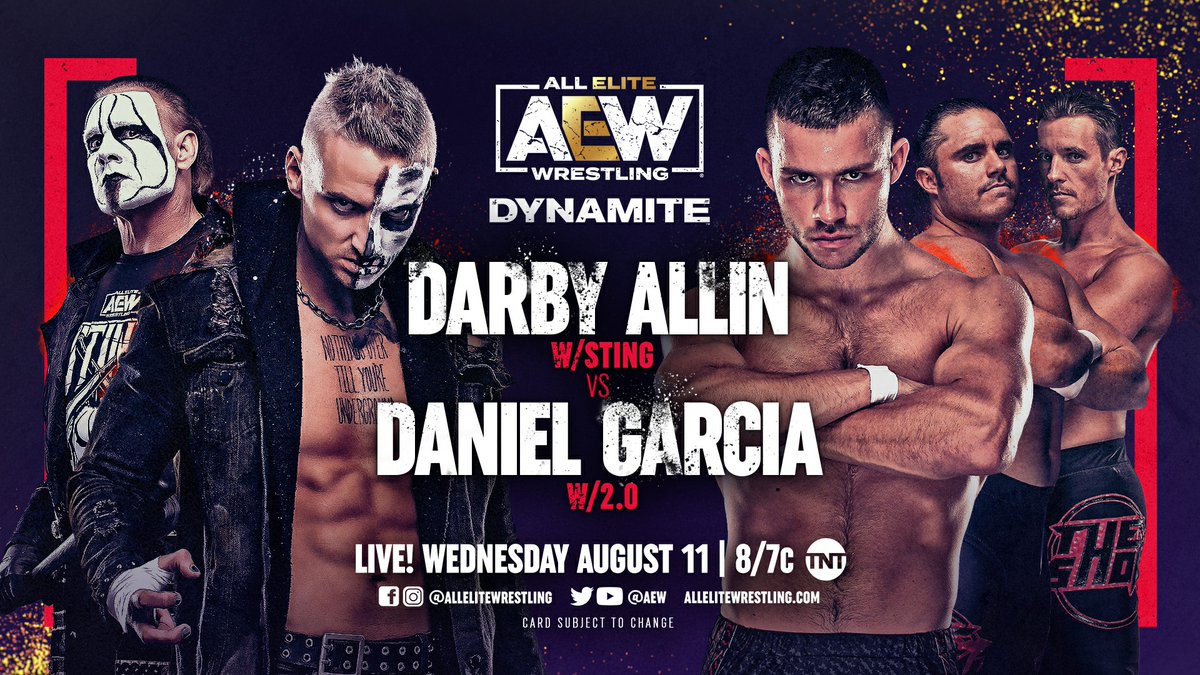 2.0 doesn't appear to have signed with AEW full time yet. If they don't, they are sure to be a treat to any promotion they make a stop with in the future. This charismatic duo can go in the ring and they excel in their promo work. They've already made an appearance on BTE and are looking to expose Sting as the fake Sting. They've also done well on the mic for AEW in the limited time they've already received there. You can also tune in to The Show every Saturday morning to get a taste of the charisma that 2.0 exudes as well.
This tag team has been around for almost 20 years, and have wrestled in the US, Canada, Germany, and Japan. They've appeared for a number of amazing companies and continue to be an amazing addition anywhere they go. They've worked with some of the best in the ring such as Kevin Owens and The Young Bucks, and the best on the mic such as Larry Sweeney, encouraging the use of Parker's patented Booyah. No matter where they go or what they do, 2.0 is always ready to shine.