This Wednesday on AEW Dynamite, one of AAA's hottest stars is set to capture the hearts and minds of wrestling fans worldwide as he faces Kenny Omega in a special Dynamite Dream Match. Omega and Vikingo were initially set to wrestle for The AAA Mega Championship (during Omega's AAA Championship reign) at Triplemania Reiga II in 2021, but it was postponed due to Omega's injuries. Vikingo would go on to win the AAA Mega Championship that year, and his reign continues to this day. This is a match we've been waiting for, and with two of the best wrestlers in the world.
El Hijo del Vikingo, the AAA Mega (Heavyweight) Champion, has been making waves in the wrestling world with his awe-inspiring agility, technical prowess, and innovative high-flying moves. Often compared to the likes of Rey Mysterio, Rey Fenix, and Will Ospreay, he embodies a perfect mix of athleticism and ground work with his opponents in the ring.

Indeed, Rey Mysterio spoke fondly about Vikingo during the 2022 Leagues Cup Showcase saying, "Oh, he's incredible. He's incredible. I love his style of work. I saw him briefly at Triplemania last year. He's very unique. I thought I did some crazy things, but he goes way beyond that. You know, I wish him the best, he's got a very bright future." As Vikingo prepares for his highly anticipated encounter with former AAA Mega Champion Kenny Omega on AEW Dynamite, it is the perfect opportunity to shed light on this phenomenal talent.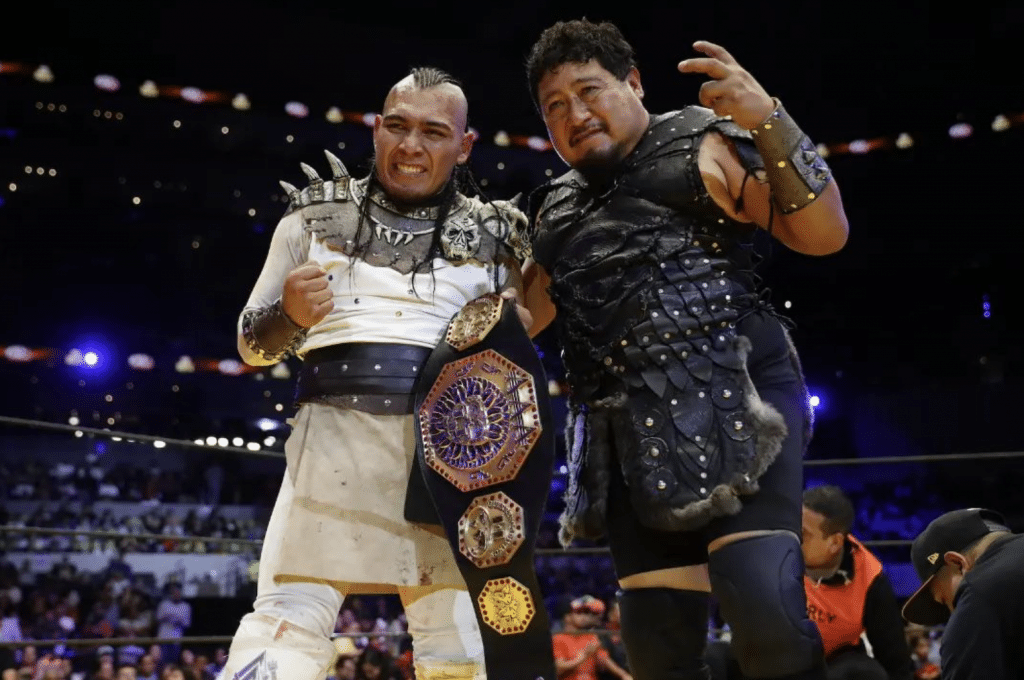 As the son of lucha libre wrestler King Vikingo, El Hijo del Vikingo was destined for the squared circle, making his professional wrestling debut when he was just 14 years old. His early days in the business were spent learning the ropes and honing his craft, but it wasn't long before he started turning heads with his breathtaking aerial maneuvers.

In 2017, Vikingo began working full-time for Lucha Libre AAA Worldwide, and he quickly began to establish himself as a rising star. That same year, he teamed with Angelikal and The Tigger at Triplemanía XXV to win La Llave a la Gloria tournament, earning a contract with AAA in the process. His high-flying style and undeniable charisma made him a fan favorite, and Vikingo quickly found himself competing for championship gold.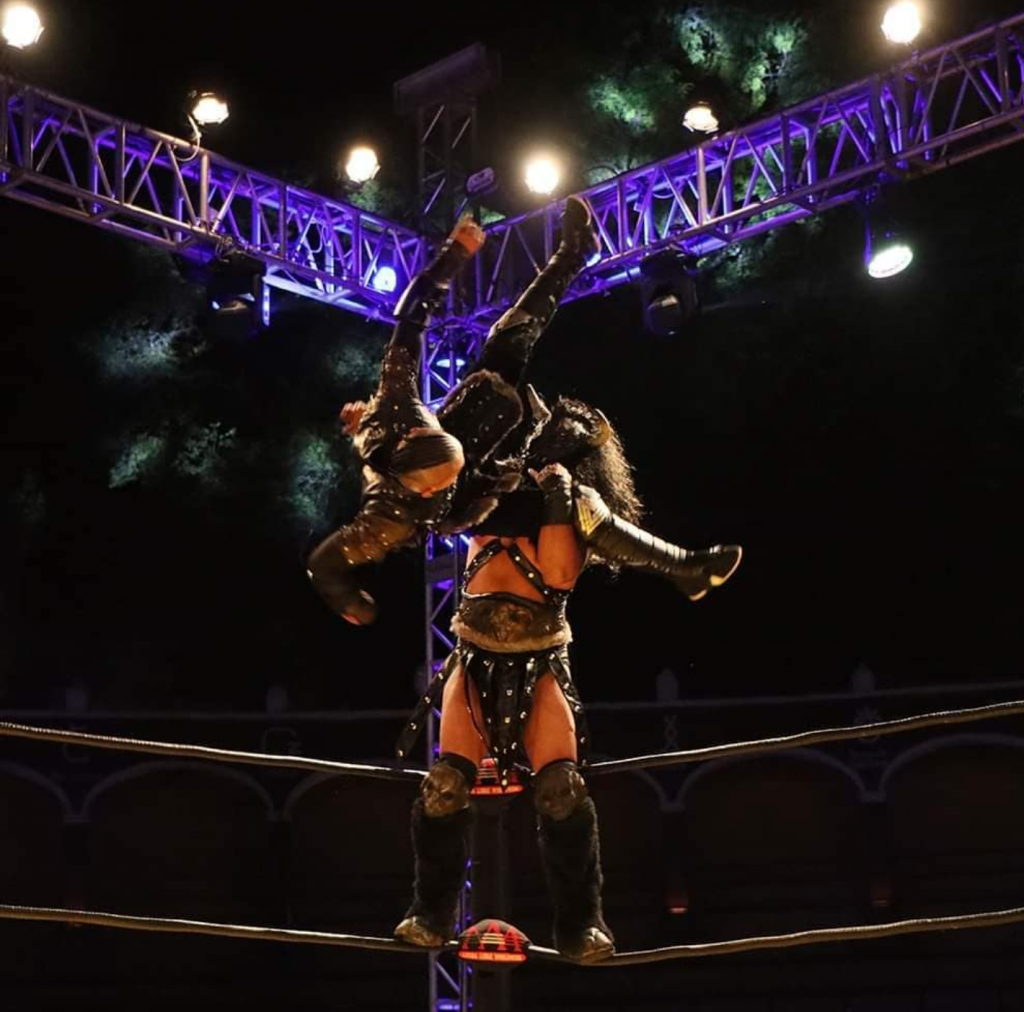 Utilizing their strengths in athletics and acrobatics, Vikingo formed a trio with Angelikal (later known as Myzteziz Jr.) and Laredo Kid called "The Air Raiders". Together, they won the AAA World Trios Championship, showcasing their incredible teamwork and thrilling the fans with their high-flying moves. However, Laredo Kid, a dazzlingly athletic star in his own right, later vacated the group to pursue successes in a singles career within AAA.

In 2019, Vikingo challenged Laredo Kid for the AAA World Cruiserweight Championship in a match that took their storied history, complementary styles, and acrobatic feats to even greater heights. While unsuccessful in that bout, the friendship between Laredo Kid and El Hijo del Vikingo remains steadfast and strong as they support and encourage each other in their successes in professional wrestling.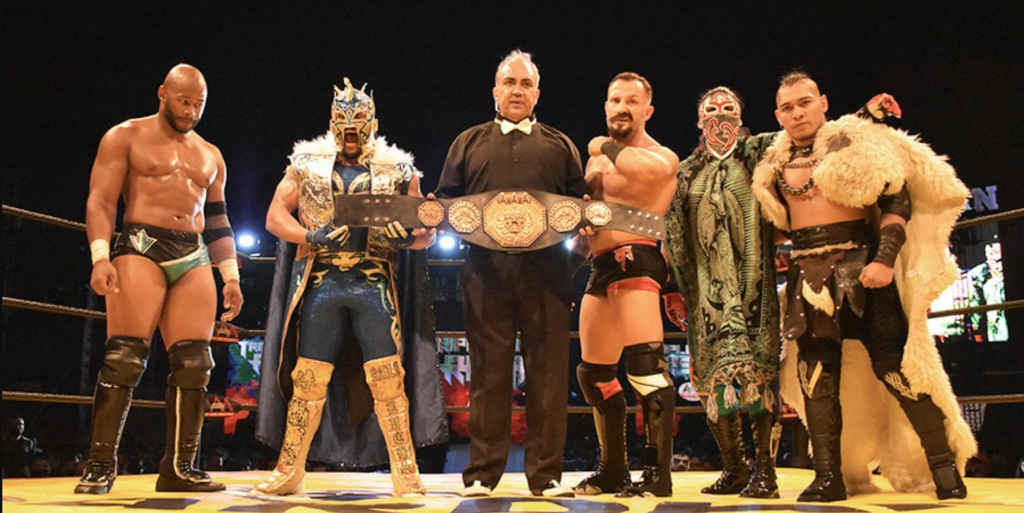 In December 2021, Vikingo achieved a significant milestone in his career when he won the vacant AAA Mega Championship in a five-way match against Samuray Del Sol, Jay Lethal, Bandido, and Bobby Fish at Triplemanía Regia II. Only four years after he began working full time with AAA, he now carries the World Heavyweight Championship as the international face of the lucha libre promotion. This accomplishment even further solidified his status as one of the premier talents in the world of professional wrestling.
Outside of AAA, Vikingo has earned accolades and praise for his work. In 2022, he was ranked number 8 in the PWI 500. In that same year, he swept the Wrestling Observer Newsletter Awards, winning Mexico MVP, Best Flying Wrestler, and Non-Heavyweight MVP. He has three five-star matches under his belt, mixing it up with Laredo Kid, Rey Fenix, and The Lucha Bros (including in a with Laredo Kid vs The Lucha Bros for the AAA Tag Team Championship), and has his sights set on conquering the United States wrestling scene.
Now, with a secured United States work visa, El Hijo del Vikingo is poised to make an even bigger splash on the international stage. The 25-year-old luchador has expressed his excitement and determination to grow his name and conquer the United States, with a highly anticipated match against Kenny Omega on AEW Dynamite.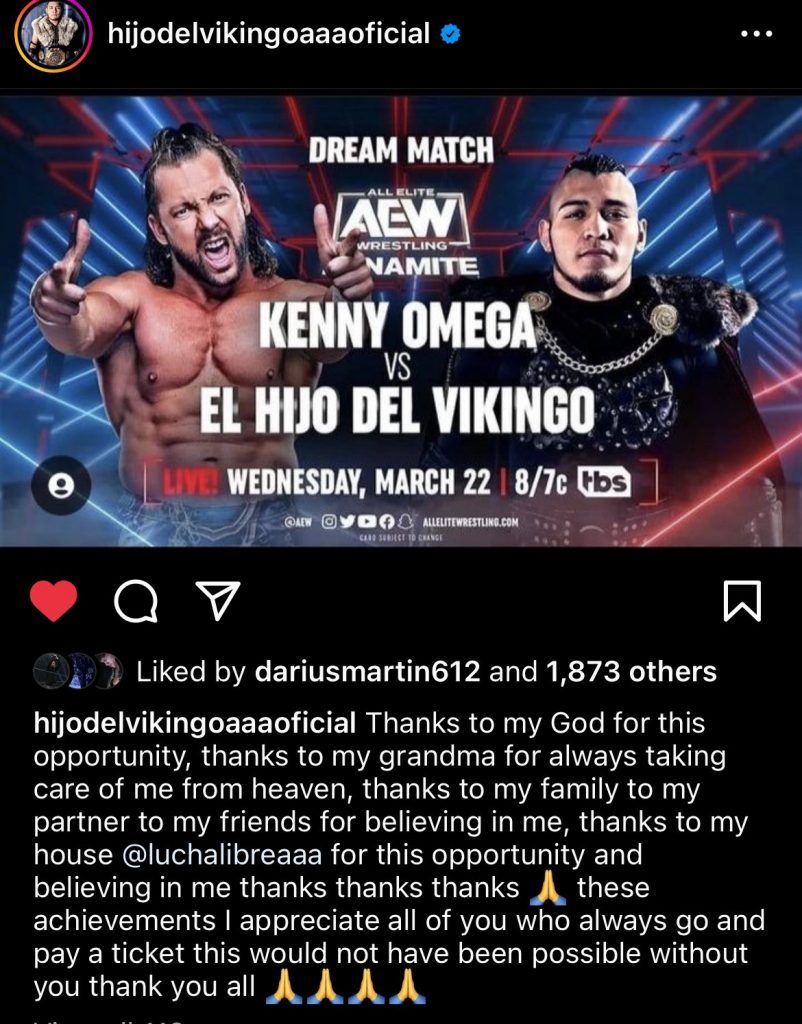 As he gears up to face Kenny Omega, a former AEW World Champion, IWGP Heavyweight Champion, Impact Heavyweight Champion, and former AAA Mega World Champion (among an endless list of championships and accolades), El Hijo del Vikingo finds himself in a high-stakes showdown. This encounter represents not only a test of skill and determination but also an opportunity for Vikingo to prove himself as a force to be reckoned with on the international stage. For fans who've been watching Vikingo dazzle the world with his incredible lucha libre talents, this will be a dream match for the ages. For those who are new to his talent, they will experience thrills of athletics that seem to defy the laws of physics.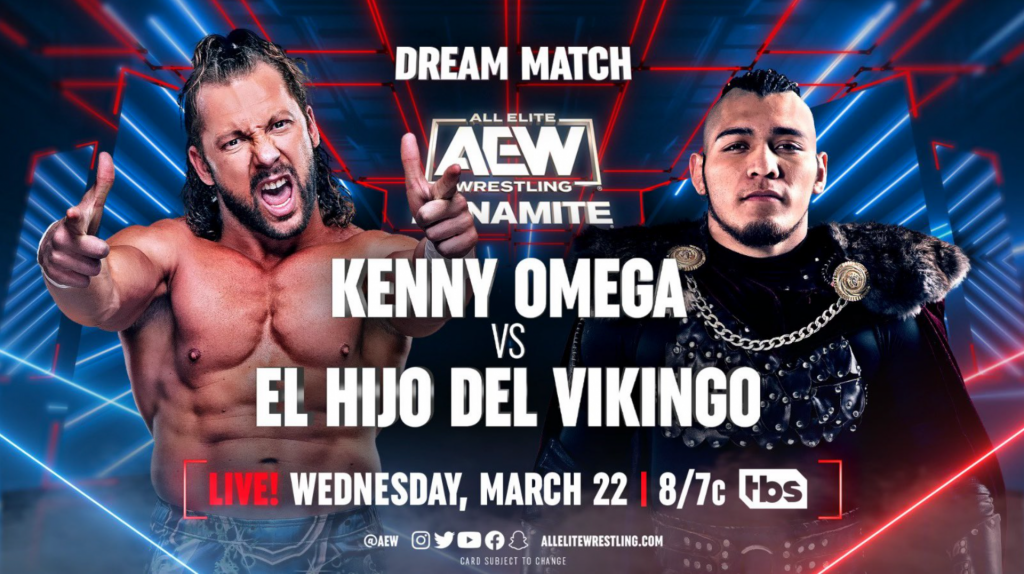 This clash of dreams and destinies is a must-see event, as Vikingo seeks to solidify his place in wrestling history while Omega continues to carve out his legacy as one of the all-time greats. As the wrestling world eagerly anticipates this momentous showdown, the spotlight shines brightly on El Hijo del Vikingo, a rising star destined for greatness. With his immense talent, unwavering passion, and determination to make a name for himself worldwide, it's evident that the sky's the limit for this awe-inspiring performer.