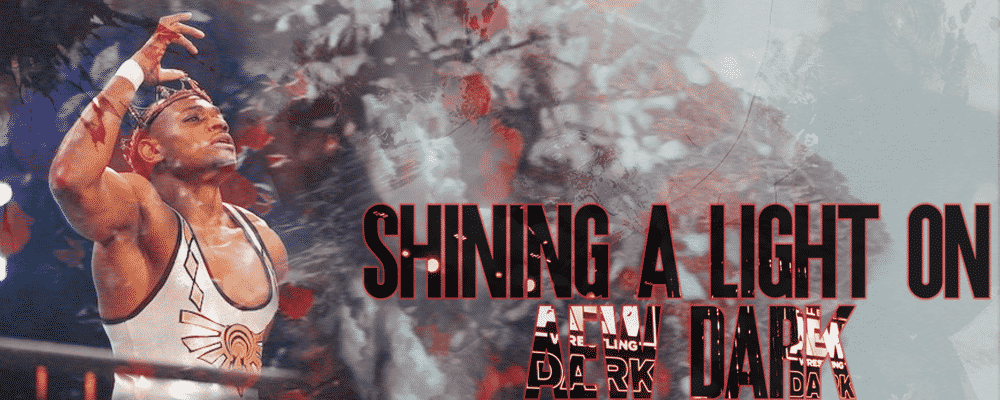 AEW's weekly YouTube show 'AEW Dark' has presented a platform for independent wrestlers to showcase themselves to an audience of over 200,000 each week. For fans of AEW Dark, they have been given the experience of seeing a number of talented superstars like Will Hobbs, Top Flight, and Red Velvet get their start within an AEW ring. Each week we focus on one talent from AEW Dark who has stood out and shine a light on them to give an idea about who they are and where they come from.
This week we take a look at a superstar who recently took to twitter and cut an incredible promo discussing his lack of success in AEW and his goals to make it to the top. Baron Black is a hidden gem within the AEW roster as both his mic work and in ring skill are nothing to scoff at. With over ten years in the industry, Black is someone who has spent a great deal of time dedicated to bettering his craft.

Like many other wrestlers, Baron Black grew up with the boyhood dream of one day stepping into the squared circle and competing on a grand stage. As a lifelong fan of wrestling introduced to the product by his grandparents, Black had always had aspirations of wrestling, but when he graduated high school, he put his dreams on hold to try and appease family. Black attended a trade school and became an electrician and continued working in his trade for several years.
After encountering some troubling times and wanting to regain a happiness with the career he chose, Black decided to step away from the electrician field and become a professional wrestler. This was a risky decision for Black to make, as he had to go from a well paying and secure job, to training for professional wrestling.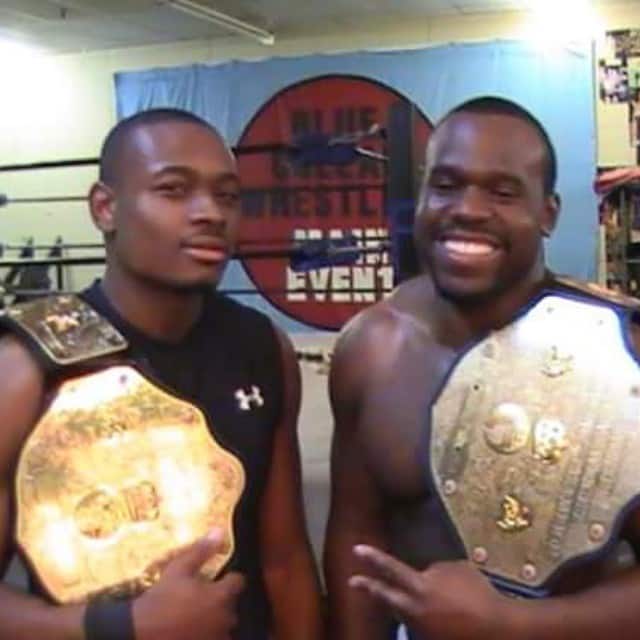 Baron Black would take the last of his available funds and make the jump into the professional wrestling world. He spent his last dollar to attend WA4 Wrestling academy in early 2009, but it pushed Black to continue training to ensure his money wasn't wasted. The training wasn't easy, but Baron would be given opportunities to wrestle in front of small crowds in the school and consistently grew as a talent.
Black typically worked local independents and stuck around the Southern independent scene for the first few years. In 2012, Black would make his way to the East Coast and begin wrestling for Beyond Wrestling, gaining more experience and exposure along the way.
While Baron was catching on in the independent scene and starting to make waves for his in-ring talent, something he had already solidified was his work on the microphone. In 2010, he gained some internet traction for a rant he posted on his YouTube Channel running down the Spike TV Video Game Awards. The video would gain thousands of views and a ton of reaction from other gamers, but the biggest outcome was Black's opportunity to appear at the VGAs the next year. 'The Black Baron', as he was known at this time, would make an appearance at the 2011 Video Game Awards, running down the Spike TV president directly to his face.
These limited non wrestling appearances solidified something Black had already been aware of, he was extremely talented on the mic. Black would continue wrestling on the independent scene, typically for southern companies such as IWA Mid South, WWA4, and PWA, but occasionally getting an opportunity to wrestle for companies like Beyond and PWX.
In 2015, Black would make his debut for Ring of Honor in a six man tag dark match. He would later make a return to ROH as part of their Future of Honor series in 2018. During this time, Black would also have a nice run for the Florida based company Full Impact Pro, nearly capturing their title in 2016, but coming up short to Fred Yehi in a triple threat match that also featured Jonathan Gresham.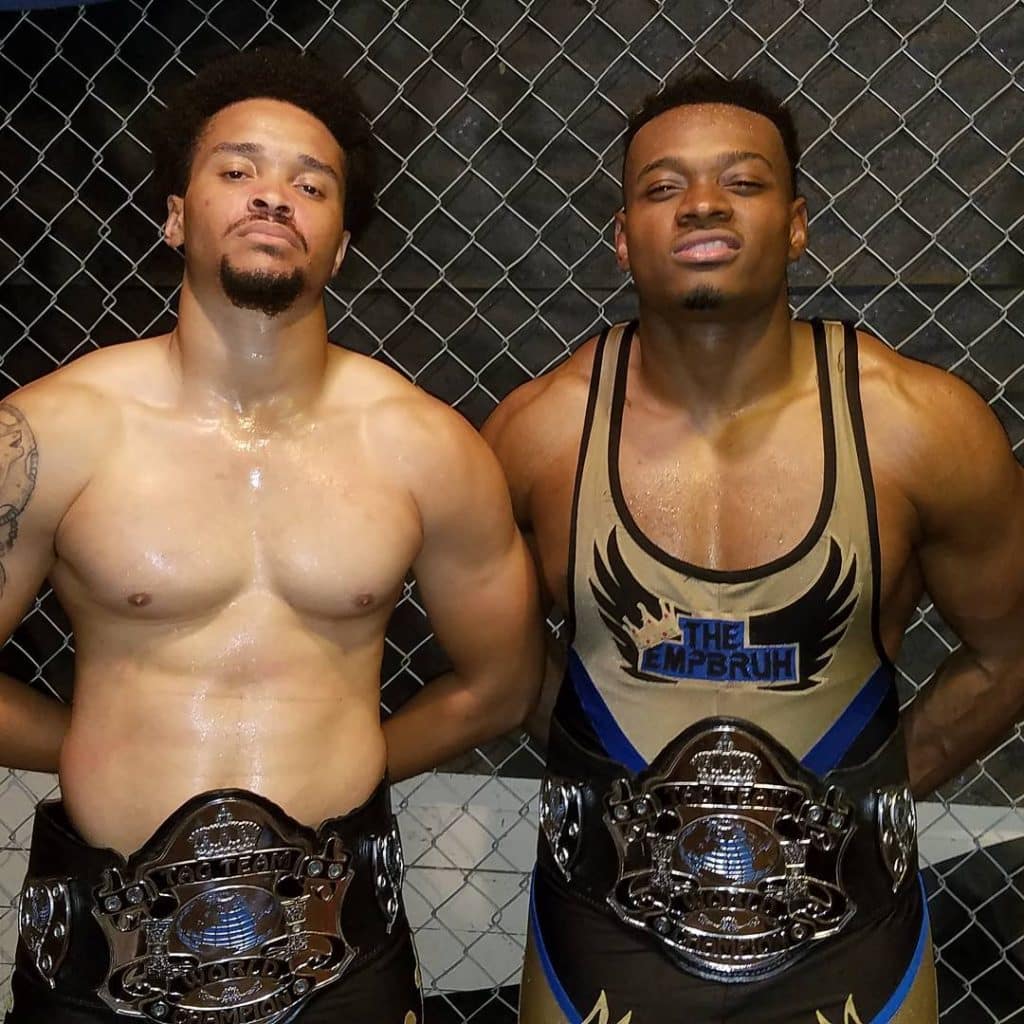 In 2016, Black would make a transition to more tag team wrestling partnering up with a talent named Prince Apollo, forming a team called The Monarchy. The two would capture the Anarchy Wrestling WWW Tag Team Championships and have a nice run as champions for the company before losing the championships in February 2017. The team would separate, but the two would eventually reconnect as Apollo has recently joined AEW as Prince Kai.
Shortly after this, Black would return to singles competition and capture the New South Championship in June of 2017. Black would hold that championship for nearly a year before eventually losing it to Jonathan Gresham in September of 2018.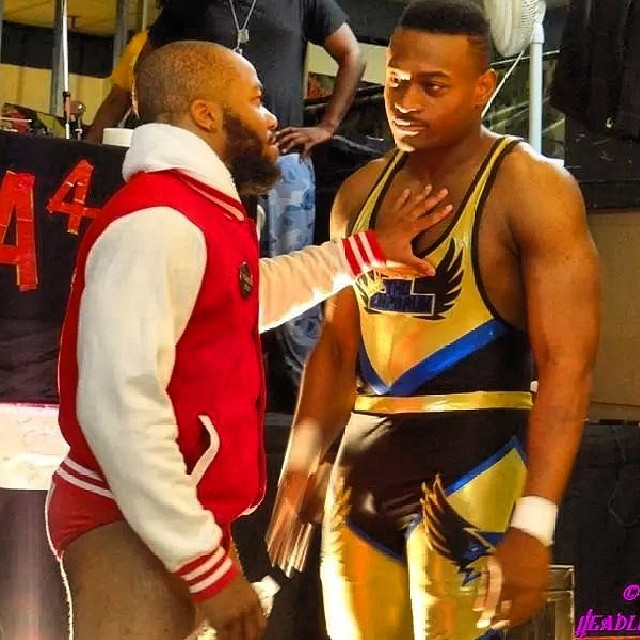 He continued to work the southern independent scene, typically for New South Pro Wrestling, as well as 1 Fall Wrestling and other independents in the area. During this time, Black would connect with QT Marshall and was one of the first people at the Power Factory when it was opened. Black would continue his training at the Power Factory, joining a number of notable AEW talents who trained alongside each other in Atlanta well before AEW existed. Superstars like Suge D (Pineapple Pete), Lee Johnson, Musa, Anna Jay, Alan Angels, Preston Vance and a number of others were consistently training at the Power Factory as well.
His time at the Power Factory helped hone his skills while also giving Black the opportunity to give back and help where he could as well. Baron would continue to work and grow as a talent in the Southern independents and like many others, was impacted by the Pandemic, but decided to try and create an opportunity for himself.
In March of last year, right as things were starting to change for the entirety of professional wrestling, AEW was holding a 'Search for Spears' competition on social media as Shawn Spears was campaigning to find a new tag team partner. It was during this time that Black did what he does best, and cut an incredible promo explaining why he should be Spears' partner. He wasn't selected to be Spears' partner, but instead would make his AEW Dynamite debut in a singles match against Shawn Spears.
Despite coming up short, this was an incredible moment for Black as he was not only making his television debut, but also had Chris Jericho, one of his favorite superstars growing up, calling the action in the ring. Black did well enough in his debut to continue making appearances for AEW over the last year. He has recently released a promo describing his frustration with his win loss record, currently being 0-34 in AEW competition.
Baron has not only shined brightly in every opportunity on AEW television, but has also become a bright spot on the AEW Vlogs as well. Baron has won and lost the BTE Championship as part of Sammy Guevara's vlog and continues to be an entertaining part of the series, typically interacting with recently signed Shawn Dean who pokes fun at Black's status as an 'extra'.
Baron Black is an incredible talent who has shown exponential growth over the last year, despite being such a strong talent for almost a decade. You can search up highlight videos for Black from 2013 that show an underrated talent, and the more you watch, the more you'll wonder why it took so long for him to get noticed. With charisma that can land you on Spike Tv, and talent that has gotten him a chance with AEW, it seems the future is very bright for Baron Black.