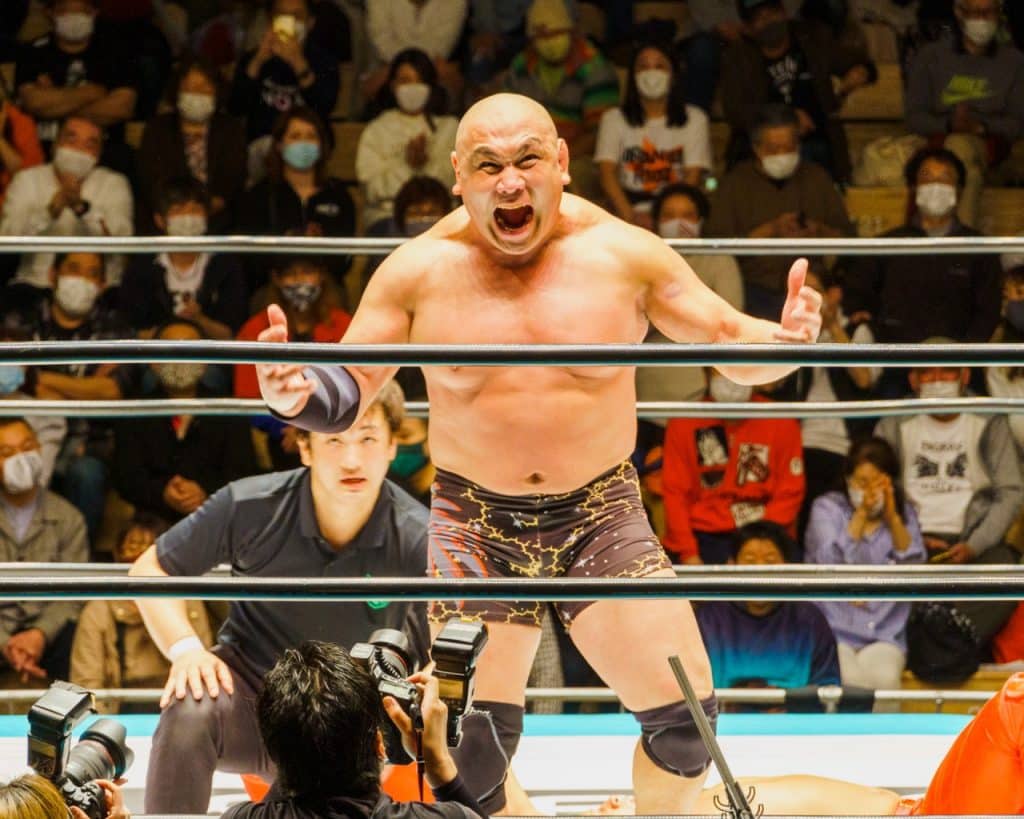 Reigning as the GHC National Champion for a short, 39-day stint, Kazuyuji Fujita has become a central focus of Pro Wrestling NOAH's main event heavyweight picture in 2021. He claimed the title from Kenoh in March before being defeated by stable-mate Takashi Sugiura a month later, in only his first defence.
So, Fujita's title reign was short, but it still served up two superb matches (the latter a real Match of the Year contender). The 'Ol' Ironhead's tenure in NOAH is, and will continue to be, most remembered for the marmite match which was his empty arena face-off with Go Shiozaki, but his duo of GHC National title matches are both worthy of great attention too.
The 'Last Successor of Inokism' has enjoyed an odd and complicated career, being famed for both MMA and pro wrestling. He has polarised opinion ever since his NJPW debut in 1996, with his heavily-Inoki-influenced fighting style enduring three IWGP Heavyweight Champion reigns, a mixed MMA record, two lengthy hiatuses from in-ring competition and time in a smattering of other wrestling promotions.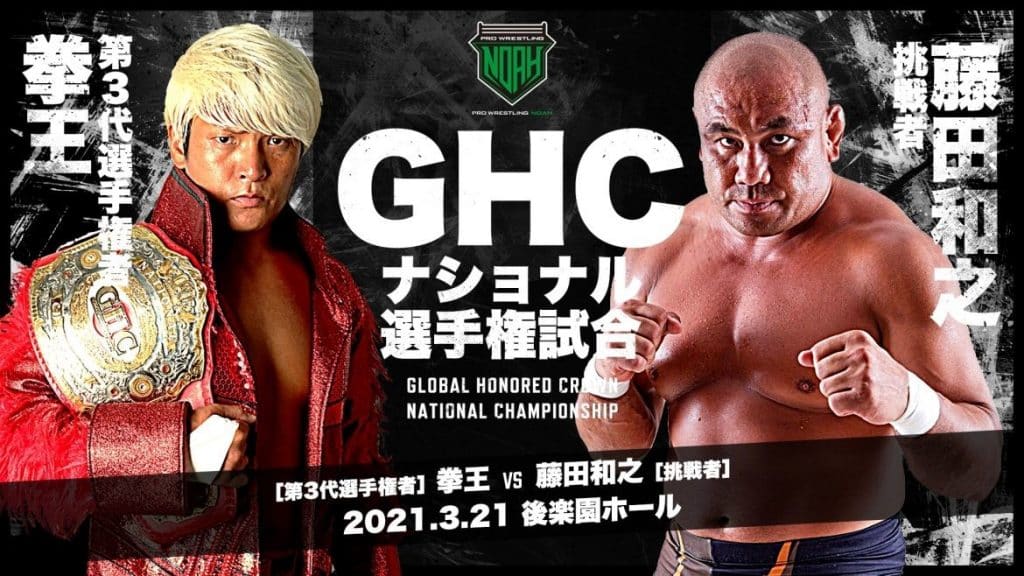 His two GHC National title matches paint a portrait which secures Fujita is seen in a glowing light, as they both exude ferocity, brutality, physicality and everything you would want from a 50-year-old MMA proficient. He won the title with a violent swish of his boot – blasting a Penalty Kick into the head of Kenoh with the force of a bus. With tantalising excitement and thorough intrigue, Fujita and Kenoh gripped the Korakuen Hall faithful with their form of beautiful violence.
Kenoh and Fujita traded kicks throughout the match, in a way which made you wonder if there was real animosity behind them. However, before either man made contact with the other, why engaged in an intense stare down. In much the same way Fujita had done with Shiozaki the year previous, him and Kenoh unwaveringly locked eyes for many minutes.
I thought the motionless stare down wouldn't work outside of the empty arena, vacuum-esque setting, but boy was I wrong! This is one of the things so great about Fujita's NOAH run, as you aren't seeing anything like it anywhere else.
The match had stare downs, strikes, kicks and power offence, but as the closing bell sounded the charmed title reign of Kenoh had come to a crashing end at the hands of a living monster: Kazuyuki Fujita.
No clearer is the magnitude of Fujita's NOAH run than in his match with Sugiura. It can only be described as hard-hitting Puro goodness. The old adage is that this sort of match is like a "hockey fight", but I pitch this battle as more akin to a fight outside a Weatherspoon's car park, between two middle-aged men who've had too much to drink, and are taking it out on one another restlessly.
The match displays pro wrestling in its simplest, more unblemished form: two men fighting, with all they have, in order to call themselves a champion. The pair didn't engage in any convoluted set-up, instead Sugiura simply challenged Fujita one-on-one after he seized the GHC National Championship on March 21st. They downed pints in a press conference beforehand, but no additional hype was needed, as every puroresu fan was already anticipating this one.
Their second from the top encounter was on paper an obvious standout on the strong 'The Glory' card, and it sure delivered on its lofty expectations.
Witnessing Sugiura's neck ripple as Fujita fired in another bellowing elbow strike created an unexplainable fusion of sickness and excitement. With each trading shot the crowd audibly gasped, I winced from the comfort of my home and the two men became even more bruised. The purple cloud, which covered one side of Sugiura's neck, was one of the most sickening bruises I have seen in a pro wrestling ring, but he kept firing back just as hard as his advisory.
A lot of the pre-match imagery centred around the Godzilla vs. Kong cinema release of weeks previous, while this may have seemed hyperbole, the ensuing match delivered action only comparable to a war between two giant monsters.
Truly one of the best matches I have seen so far this year, it brought home the message of Fujita's excellence and unattainable strength. Watching him finally succumb to Sugiura, and his powerful offence, was fitting – only a beast can defeat a monster.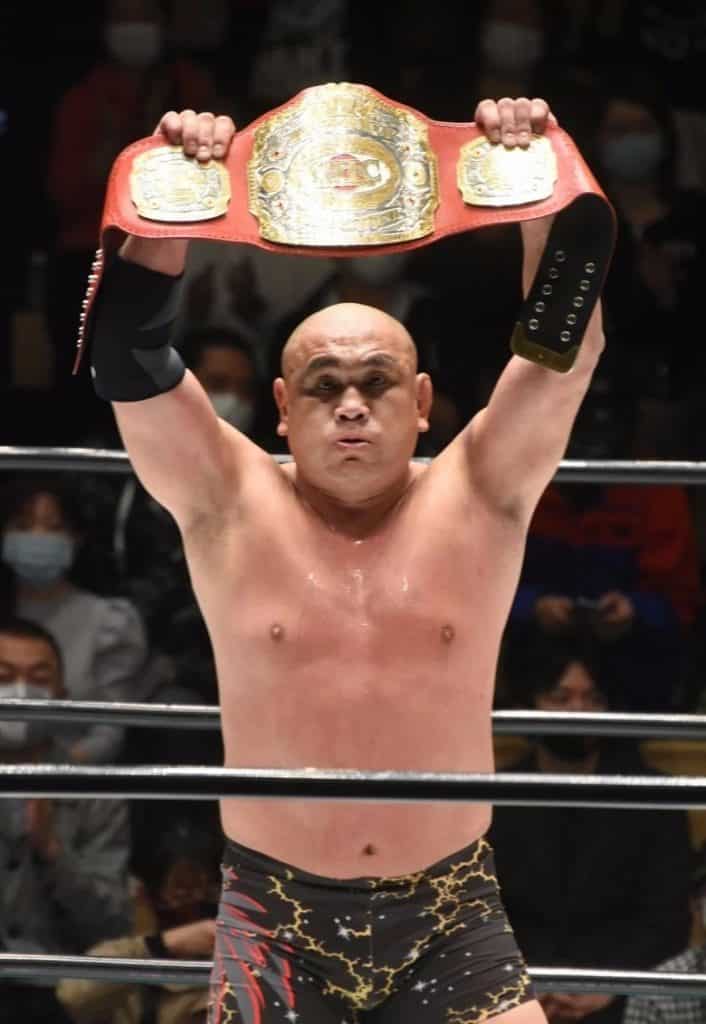 NOAH's affinity for booking strongly only men over 50 has been evident, but as much as I try, I struggle to see Fujita's time in NOAH as anything other than fun and a pure delight. His booking may be questionable, but it's still plausible to view him as an successful "draw".
Fujita is certainly a symptom of NOAH's somewhat dangerous, short-sighted booking pattern, however I've been more interested in the company this past year, so they must be doing something right. To that point, some believe that in wrestling "controversy creates cash". So, perhaps this is actually another reason to keep Fujita in a prominent position.
Fujita has an extensive list of accolades, one of which being his uniqueness as a competitor. I wrote recently about Minoru Suzuki being the most unique pro wrestler in the world, but Fujita perhaps gives the 'King' a run for his money in that category.
Especially in his current Pro Wrestling NOAH run (spanning September 2019 to present), which has been marked by numerous matches of pure uniqueness. Whether it be his domination of Yoshiki Inamura in 2019, the idiosyncrasy that was his GHC Heavyweight Championship challenge against Go Shiozaki in 2020, or his title success against Kenoh in 2021, Fujita has been a truly unique figure in the promotion.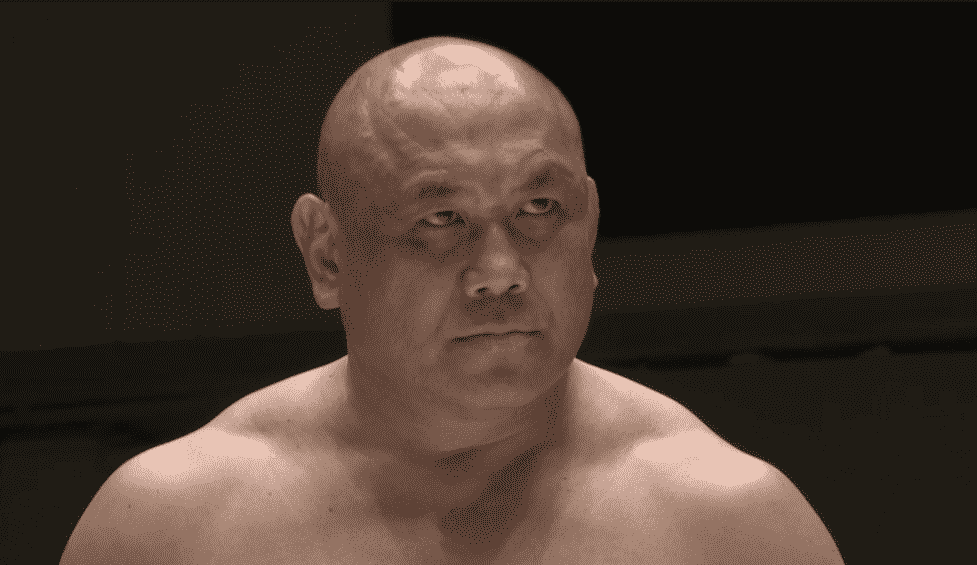 Fujita has been a treasure for NOAH, and while I understand that not everyone is a fan of him in-ring, his high profile matches have all delivered so far. Whether it be against Shiozaki, Kenoh or Sugiura, he's proved his worth as a hard-hitting heavyweight titan. A tenuously short GHC National Championship reign isn't the brightest highlight of his career, but it's his greatest accomplishment in recent years.
NOAH is a great place for the 'Ol' Ironhead' to spend this latter phase of his career – facing living legends like Sugiura and fantastic competitors like Kenoh in the space of a month.
He may be 50-years-old, but there is still plenty left in the tank of Kazuyuki Fujita. NOAH's National Treasure isn't done just yet.