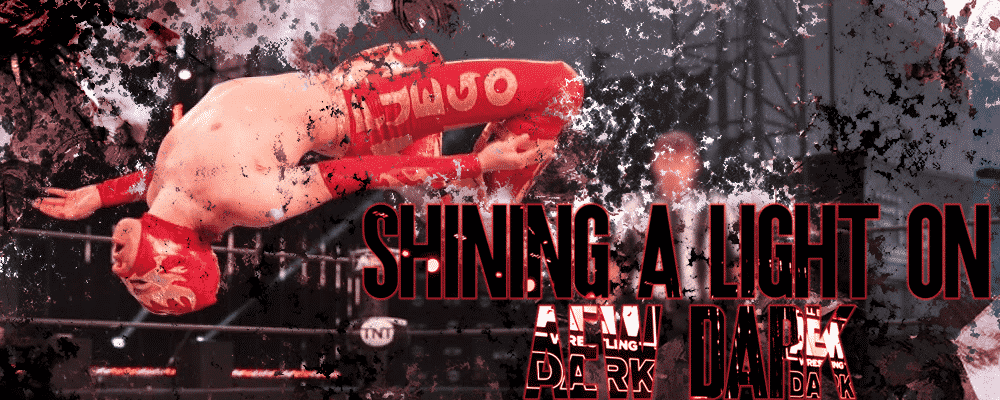 AEW's weekly YouTube show 'AEW Dark' has presented a platform for independent wrestlers to showcase themselves to an audience of over 200,000 each week. For fans of AEW Dark, they have been given the experience of seeing a number of talented superstars like Will Hobbs, Top Flight, and Red Velvet get their start within an AEW ring. Each week we focus on one talent from AEW Dark who has stood out and shine a light on them to give an idea about who they are and where they come from.
Our focus this week is on a superstar who has taken the online world of wrestling by storm. Whether it be wrestling on a trampoline in Mobile, Alabama or in a ring in Jacksonville, Fuego del Sol has captured the attention of hundreds of thousands of fans over the past ten years. While many have grown fond of Fuego due to his work on Sammy Guevara's vlog alongside his matchups on AEW Dark, many were fans of his long before he made his official debut in professional wrestling.
In 2010, at the age of 14 Fuego, like many other teenagers, created his own backyard promotion with a number of friends in Mobile, Alabama. They would name this company KBW, Kids Backyard Wrestling, and would eventually go on to become a highly popular YouTube series accumulating millions of views across a number of videos. Fuego would wrestle under the moniker KAGE and had a big hand in creating this platform that would eventually accumulate over 150,000 subscribers.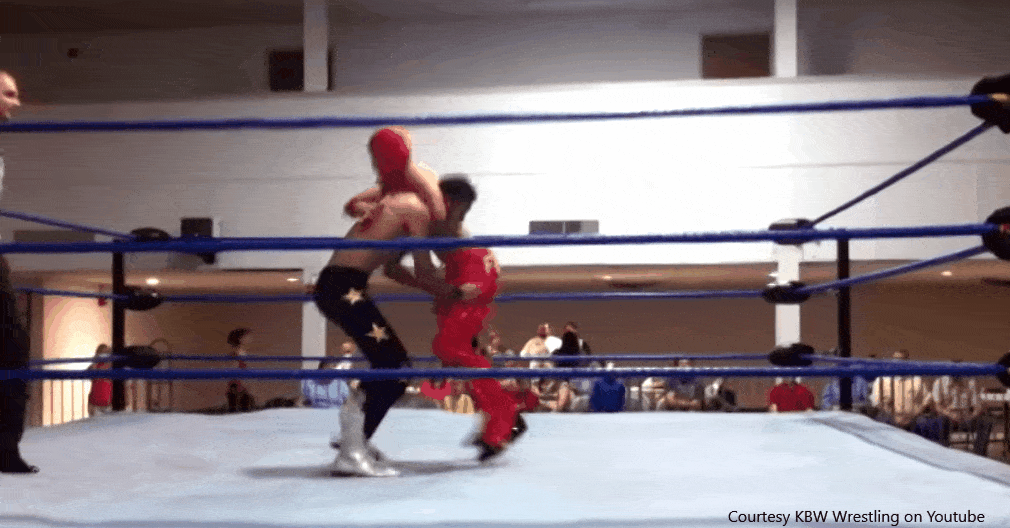 Following the success of KBW, Fuego recognized an opportunity to pursue a career in professional wrestling. He began training before making his official debut shortly after in May of 2014. It was at this time that KAGE began transitioning into Fuego del Sol, donning the mask for the first time and going by the ring name Fuego. Fuego would make his debut in Pensacola Florida, for the promotion APW in a match including fellow KBW alumni AK47. Fuego would pick up the victory following a DDT on AK47, this match would receive over 600,000 views on the official KBW YouTube channel.
After his debut, Fuego would relocate to Oklahoma and begin wrestling for a number of promotions, including Imperial Wrestling Revolution, a company he continued to wrestle with through 2020. Fuego would eventually make his way across the mid-south independent wrestling scene, competing in a number of matches in Texas, Kansas, Oklahoma, and Missouri.
During this time, Fuego would have matches with the likes of Chavo Guerrero Jr, Juventud Guerrera, ACH, and Sammy Guevara. Fuego would also get his first opportunity to appear for a major wrestling promotion on pay per view. In 2018, Fuego would get an opportunity to compete on Impact Wrestling's When Worlds Collide one night only event. Fuego would compete in a match with Malico, DJ Z, and Trevor Lee, with Malico picking up the victory.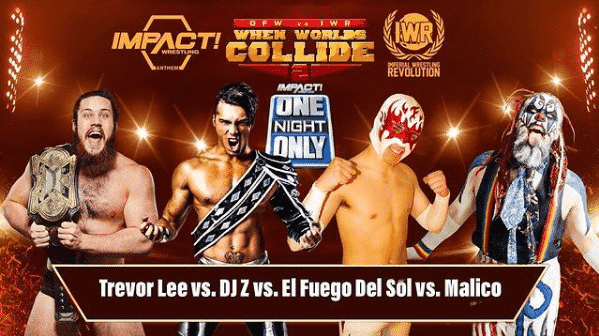 While Fuego had a strong run in the Midwest scene he would eventually make a stop in the east coast. Fuego would continue his strong 2018, when he finally made his east coast professional wrestling debut, wrestling for Philadelphia based independent company Chikara. Fuego would participate in Chikara's yearly Young Lions Cup event taking on Blanche Babish, DL Hurst, and Dylan Bostic in a first round fatal four way match that Blanche would go on to win.

He would continue to grow as an independent wrestler, consistently adding new promotions to his resume. In 2019, Fuego wrestled for a career best seventeen different promotions. This included another set of appearances for Impact Wrestling. Fuego would wrestle Michael Elgin at a collaborative Impact/WCR show, and then would team with Randy Price in a losing effort against The North at Impact's Victory Road 2019 event the next night.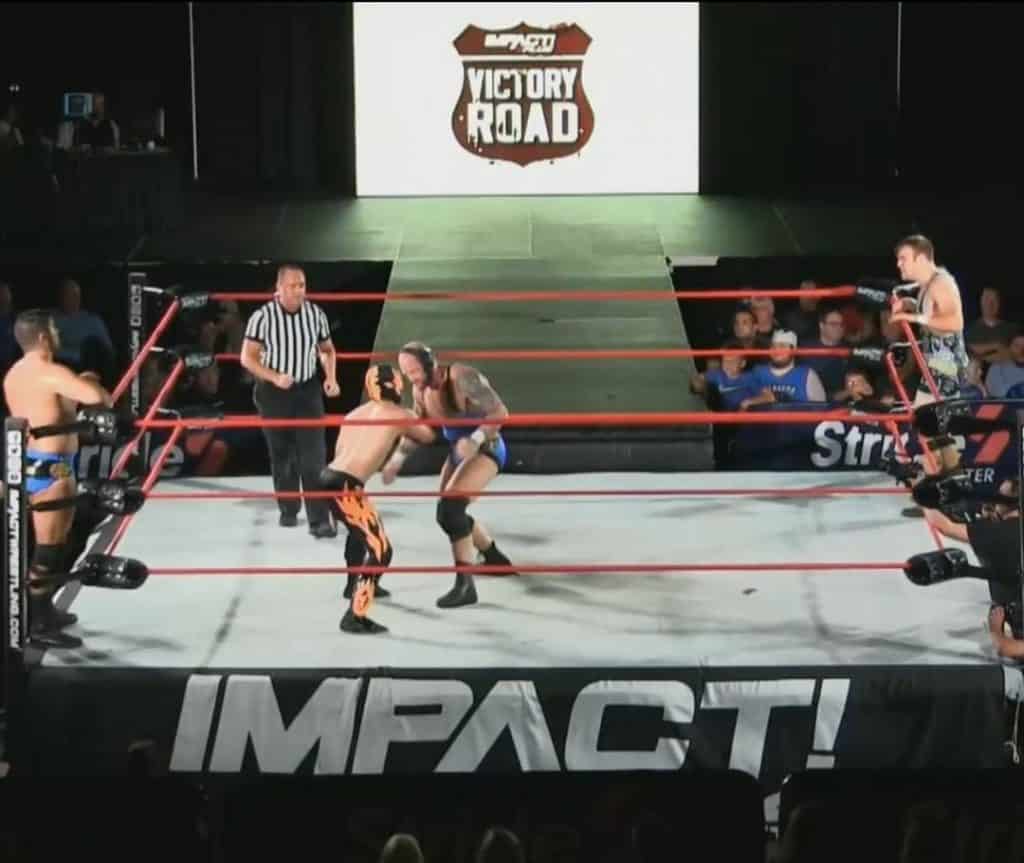 Fuego would then continue wrestling on the Midwest indies before making an appearance for WWE in 2020. In January 2020, Fuego would appear on an episode of WWE Raw under the name KJ Orso as an enhancement talent losing to Erick Rowan in roughly thirty seconds. This would not be Fuego's only opportunity of 2020, as he would eventually make his debut for All Elite Wrestling on an episode of AEW Dark in May.
Initially, Fuego didn't make a major impact, only wrestling on a few select shows. Eventually, he caught on as a semi-regular talent on AEW's Dark programming. Fuego also made several appearances on The Young Bucks BTE web series and is a primary character in Sammy Guevara's vlog. These appearances have really helped Fuego gain steam in AEW, especially a feud with QT Marshall built up on Sammy Guevara's vlog that would eventually culminate in a match on an episode of AEW Dark.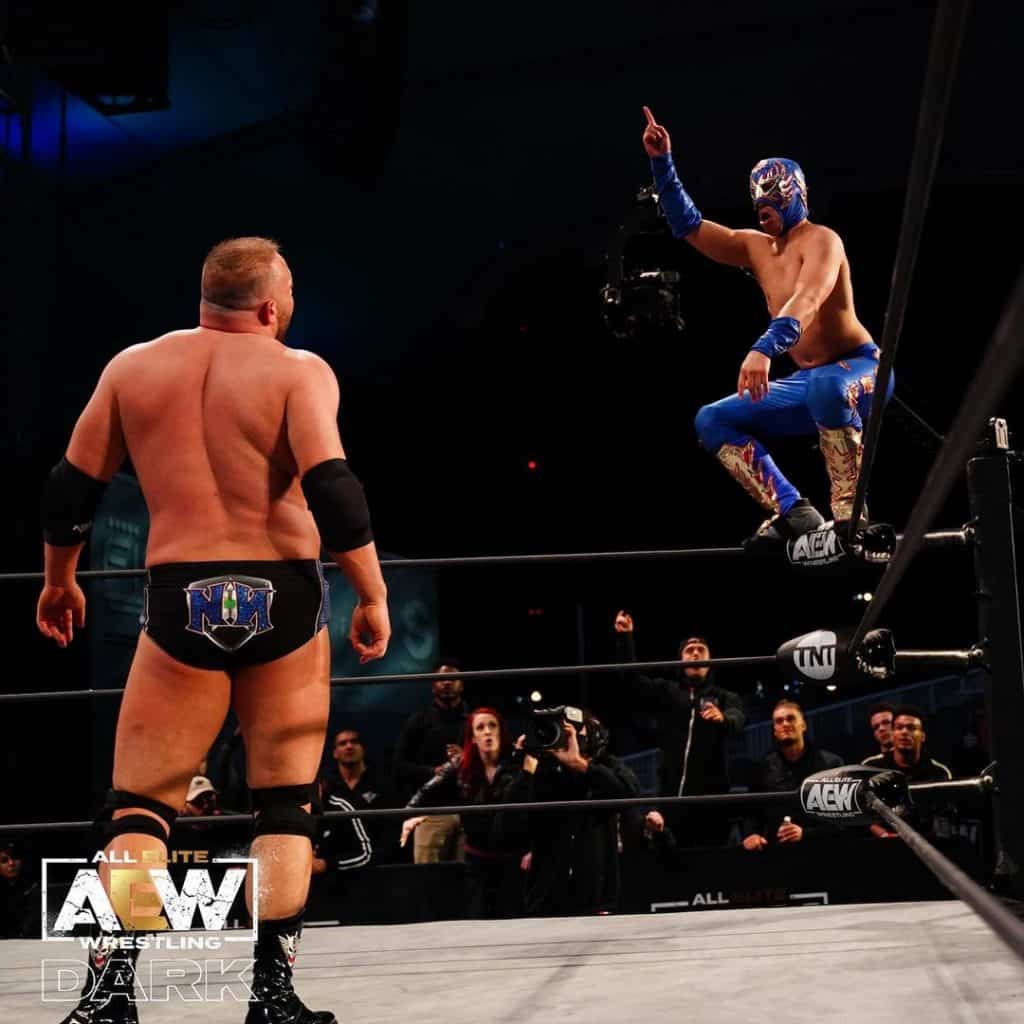 Fuego has appeared on 21 of the last 24 episodes of AEW Dark, and despite not yet gaining a victory, he has made quite a name for himself. During the episode of Dark that Fuego faced QT Marshall, the live chat on YouTube for the show was strictly filled with fans calling for the Tornado DDT the entire night. Fuego Del Sol's genuine nature has caught on with new fans in AEW, and still a large following remains from the KBW days reminiscing about watching the young KAGE grow as a professional wrestler.
Fuego Del Sol has such an interesting story beginning as a backyard wrestler and growing into a true independent wrestler working matches every weekend for years at a time. This growth and grind has afforded him a number of opportunities and is a major reason Fuego's fan base continues to grow.