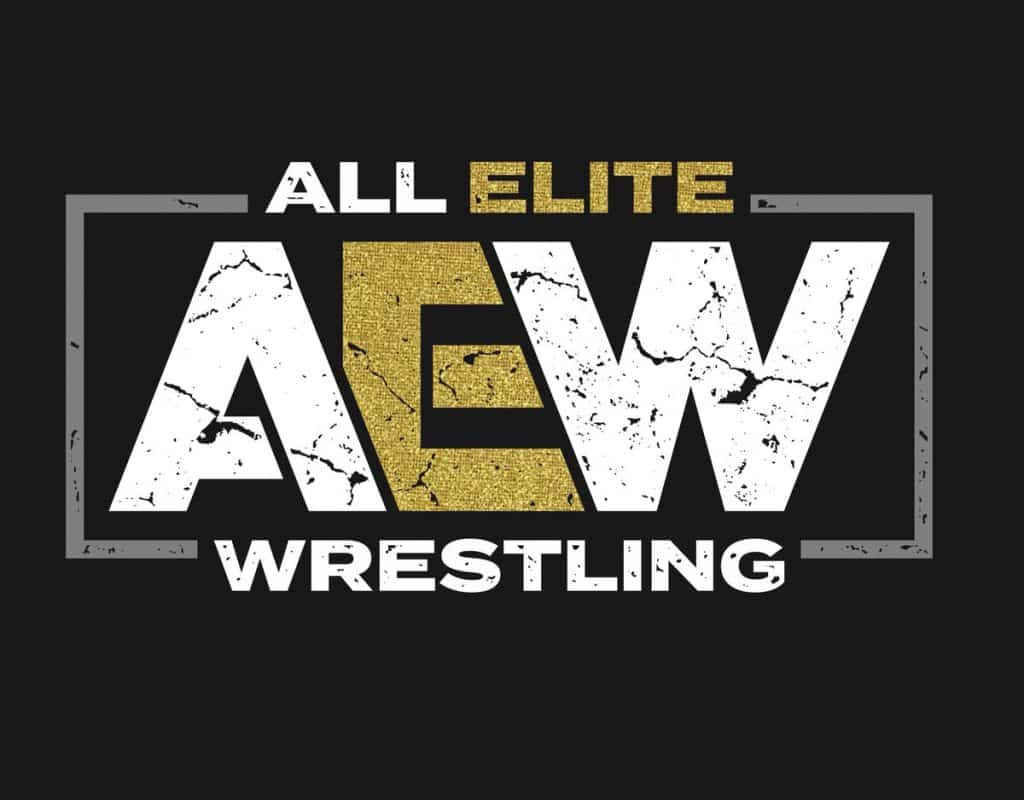 HI! You have absolutely no idea how excited I am to be able to get this second weekly article on Wrestle Joy. AEW has given us all so much joy over the last 18(ish) months and it just keeps getting better, this week with a brand new show called AEW Dark: Elevation!
The next couple of weeks are going to be a lot of me playing around with format and stuff for both series', the plan is to just cover the events of Dark and Elevation here and then to leave the weekly news (and eventually the second TNT show) to my AEW Roundup on a Sunday, unless it's relevant to what happened on the Dark shows.
So without further ado, because I don't want to keep you waiting too long, let's dive in!!
---
---
Highlights!
Elevation:
I don't think any of us quite knew what to expect as the debut of Elevation started Monday night, but I don't think any of us are even remotely disappointed. Was it just going to be an extension of Dark? Where was the focus going to be? How was Paul Wight going to be on commentary? Does this mean Maki is signing with AEW? So many questions!!

Well, the show itself may have been another Developmental show, but it felt new. It didn't feel like they just ran out of time on Dark and split the show, it had its own atmosphere and identity and I cannot wait to see how the show develops. The focus seems to be on elevating up and coming and Independent talent, rather than the traditional developmental we get with Dark.

For someone as big and, dare I say, scary as Paul Wight can be, he was an extremely calming influence on colour commentary and him and Tony Schiavone are an absolutely brilliant commentary team. Though, sorry guys, Taz, Excalibur and Anthony Ogogo are still my favourites. And as for Maki, it seems after an absolutely amazing Elevation main event with Rhio, which I will dive into later, she's making her way back to Japan but I can only imagine with the AEW Universe falling in love with her as hard and fast as they did, it's only a matter of time before we see her on AEW TV again. We got Promos, we got interviews, we double duty pulled, as well as Kenny and a cameo from TK; Elevation was one hell of a way to kick off a week of dynamite programming!
5) Spotlight – Lee Johnson
AEW's breakout star has been named as 'Big Shotty' Lee Johnson, who, in an amazingly produced video package, talked about his arrival and journey here in AEW and what getting his first win and that oh so precious #AllElite Graphic and how much it meant to him. We learned where 'Big Shotty' came from, a variation on his late Uncle's nickname, The Shotgun, the legacy of the Rhodes family and what it's like being brought under the Nightmare Family wing. Big Shotty Lee has done the work, and his future is bright – I can't wait to see what it brings for him.
4) Big Swole vs Skylar Moore
It was absolutely fantastic seeing Swole back in the ring Monday night, after being out since just after Christmas battling a flare up of her Crohn's. For her to come back with such poise, power, and composure was amazing. Not to take anything away from Moore, because she put up one heck of a fight, but together they put on an absolutely brilliant showing. Both walked away looking absolutely fantastic. And the Dirty Dancing finisher of Swole's is so clean, it's a thing of beauty! A well fought match for both women, with Swole walking away with the win.
3) Max Caster vs Dante Martin
My god these boys are freaking amazing!!! If you weren't already aware these were tag wrestlers, watching them you'd have been none the wiser by the end of the match. These two absolutely tore it up and looked like seasoned professionals in doing so. Dante is 20 freaking years old! 20!! From the moment Max Caster stepped on the ramp and started his rap you could tell this was going to get dirty, and as Wight said, this much heat between the two of them in their first ever singles match up, this is going to be a rivalry that lasts years. The two of them complimented each other's styles well, the match was extremely well scouted with some awesome counters from both guys, and just… wow. They're amazing! So young, so talented, and such a huge future ahead for both of them, seemingly in both tag and singles action.
2) Jungle Boy vs Danny Limelight
I think I've made my love for these guys more than clear over the last few months, and I couldn't not include this match in my Roundup. Not only was this opening match of the show, it was the first ever Elevation match recorded. I'm not going to lie and say this was a flawless match, there were occasional timing issues and slight miscalculations in ring positioning, but do you know what? It really didn't matter. Danny Limelight has had some phenomenal matches during his time at AEW, Fenix being the one that pops to mind first, but this possibly tops even that. Part of that was seeing a slightly more heelish side of him, something we've not had much of a chance to see so far. The two of them have brilliant chemistry together with very similar styles and it just worked. What an amazing way to kick off the show! That Snare Trap submission from Jungle Boy will never fail to impress me, the amount of ways he can transition into it is just.. I'm running out of adjectives.
1) Riho vs Maki Itoh
My knowledge of Joshi wrestling is pretty much non existent, but if this match was anything to go by, then I really need to start watching because I loved every single second of this. Maki and Riho are so good in the ring, and it was great seeing Riho is an even match up size wise. Throughout this whole match I just couldn't stop smiling, not only was it the first women's main event on AEW Programming, it was an absolute show stealer. Maki and Riho are both absolute stars and I need more Maki in my life. Honestly, the two cutest wrestlers in the world. Just go watch the match already! And make sure you watch out for Paul and Tony bopping to Maki's entrance, it made my night!
---
Dark: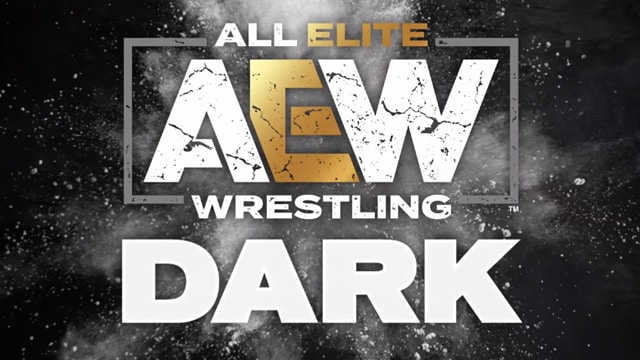 After the debut of Elevation, I didn't know what to expect from Dark Tuesday night, were we going to go back to the original format of Tony and Dasha in the Control Room? Was it going to be a cut back show? How are they going to cement Dark's identity as a show now that they have Elevation? I'm happy to say, literally nothing changed. Dark is Dark and Elevation is something new, and I am thrilled with it. Other than a slight editing mishap with the opening match, which has since been edited out, the show was great from start to finish. It came in at about 1 hour 45 minutes long with a stacked 15 match card featuring many of our favourites, including the newly signed Legit Leyla Hirsch, who was announced as #AllElite just before Elevation started the night previous.
5) John Skyler vs John Silver
When it comes to size, speed, strength and athleticism, you can't get more of an evenly matched match up than this. We haven't seen an awful lot of offence from Skyler in singles action since he's been on Dark, but this was one hell of a showing, even if the match was rather short, even by Dark standards. As expected, Silver looked bloody brilliant with -1 in his corner, but it's hat's off to Skyler for this one, because he really did look fantastic, even in his loss.
4) Kilynn King vs Jazmine Allure
It was easily the women who stole the show Tuesday night, and this match is partly why. It's not very often we see King on the back foot, but for the vast majority of this match she was. I absolutely love Allure and I don't know if it was the black and pink, but she was giving off major AJ Mendez vibes and it was amazing. Both of these girls have a heck of a lot of heart and talent by the bucket-full, and King is going to be an absolute beast in the future. This match, though short, was flawless and so much fun to watch, and that Kingdom Falls from King was just gorgeous!
3) Vertvixen vs Madi Wrenkowski
You know what I was saying about the women stealing the show? Madi Freaking Wrenkowski, ladies and gentlemen, is here, and she's here to kick some arse. Vertvixen is great, but Madi, just, my god! She's got such an amazing future ahead of her, and being trained by someone as awesome as Thunder Rosa, you can only imagine where Madi is going to be in 6 months to a year's time. Both of these girls are brilliant, but Madi is most certainly one to keep your eye on in the near future, I have a feeling big things are coming from her!
2) Leyla Hirsch vs Savannah Evans
Leyla! Is! #AllElite!!! That smile on her face as she came down the tunnel, the "LFG!" as she walked down the ramp, the post match promo to the camera after transitioning so flawlessly into that beautiful arm bar for the win. Everything about this match just made me smile, from the moment her music hit to her exiting down the tunnel and I am so unbelievably happy for her. The match was fantastic, Savannah looked brilliant, Hirsch looked like a complete star, but I'm sorry, I just can't get over the fact she's finally All Elite!!!
1) Jack Evans vs 10
Preston Vance has to be the breakout star of the last 12 months and he looked like an absolute beast in this match! I must have watched this back half a dozen times and I still can't figure out how 10 busted his mouth open, but my god the visuals of the blood on the white mask spraying everywhere while he ragdolled Evans in the Full Nelson for referee stoppage was just stunning. Bloody, but stunning. This was a grudge match through and through and it was a perfect way to end the show – especially with -1 on commentary! The banter between him and Taz is just awesome and the two of them ripping into Excalibur is hilarious. And in case you missed it, TK isn't talking to -1 through the headset and it's pronounced Tie, not Tay! -1, we love you, and don't listen to the idiots online!