AEW's weekly YouTube show 'AEW Dark' has presented a platform for independent wrestlers to showcase themselves to an audience of over 200,000 each week. For fans of AEW Dark, they have been given the experience of seeing a number of talented superstars like Will Hobbs, Top Flight, and Red Velvet get their start within an AEW ring. Each week, we focus on one talent from AEW Dark who has stood out and shine a light on them to give an idea about who they are and where they come from.
This week we are putting the spotlight on a man who likes to absorb himself into the world of Darkness. Ryzin is the unholy reverend of professional wrestling and has become a mainstay of AEW's Dark programming. Since August of 2020, Ryzin has wrestled a total of 22 matches on AEW Dark. Almost a third of the episodes of Dark have included Ryzin, which has become quite the feat for the Cardinal of Corruption.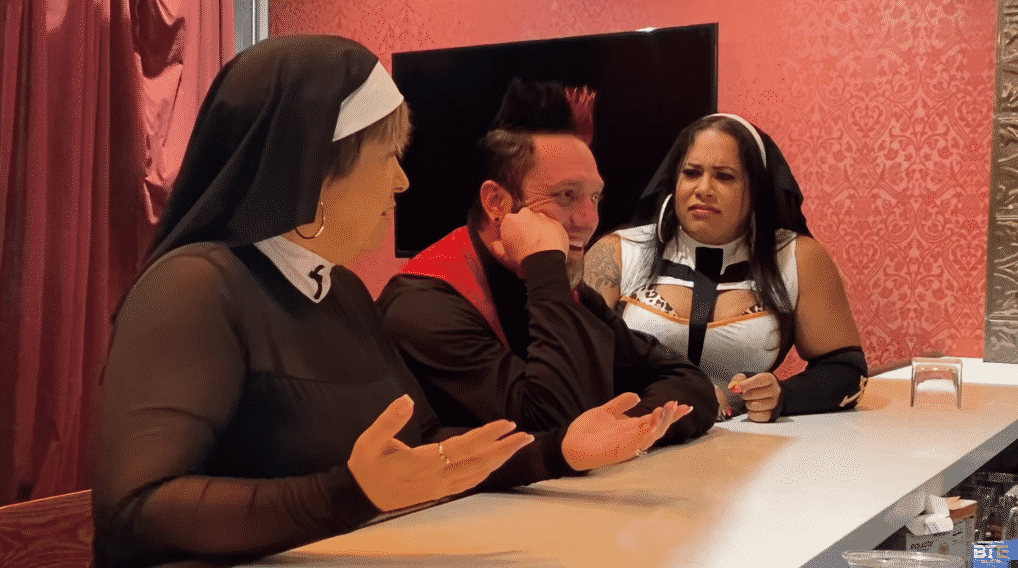 During his time on Dark, Ryzin has been paired with a number of wrestlers, including Ray Rosas, Cezar Bononi and Sean Maluta. These pairings haven't gained consistent traction for the Reverend, leading to a continued search to build his congregation. Recently, Ryzin has caught on in a different AEW environment and with a new group. On recent episodes of Being the Elite, Ryzin has aligned himself with the sisterly duo of Vickie Guerrero and Nyla Rose. This trio of unholy awesomeness has created something very interesting for the Young Buck's YouTube series. Perhaps this opportunity could be the start of something great for Ryzin in AEW.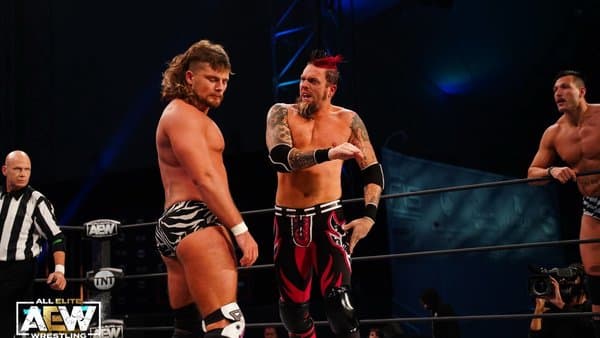 Ryzin has also wrestled his fair share of singles matches on Dark competing with Brandon Cutler, Will Hobbs, the Varsity Blondes, and most notably Frankie Kazarian. Most recently, Ryzin once again found himself paired up with a new partner in Cameron Stewart with the two coming up on the losing end to Bear Country ahead of Bear Country's AEW PPV debut. Despite Ryzin's struggles to find a consistent partner (likely due to his sinister nature), he has been a great talent for AEW's Dark programming.

Ryzin has been a performer for over 18 years, making his debut in independent wrestling in 2003 at the age of 17. Ryzin began training at age 14, before the school he wrestled for closed six months into his training. He would continue working with a fellow wrestling fan practicing the training he had already received until returning to training at age 17.
From a young age, Ryzin dealt with a number of difficulties. Being raised by his grandmother due to his parents having struggles of their own, Ryzin took to wrestling early. His grandmother would instill a set of positive values that would help him through his journey of becoming a professional wrestler.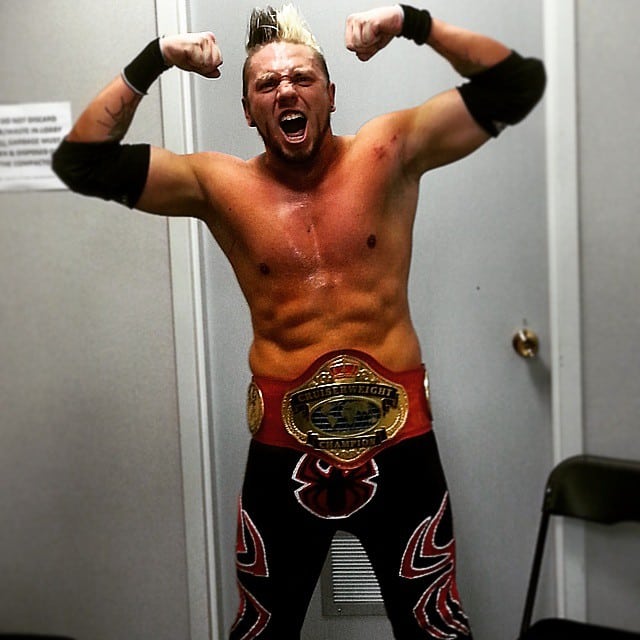 Over his initial years of professional wrestling, Ryzin wrestled throughout the midwest independent wrestling scene for promotions in Texas, Utah, South Dakota, Kansas and Iowa. During this time, Ryzin would wrestle under the moniker "Denver Daredevil" Rob Ryzin, wrestling a number of superstars, most notably Matt Hardy, in a ladder match for Primos Wrestling based in Colorado. This match would prove to be pivotal to their friendship, as Hardy and Ryzin have continued to work together in recent years.
After a decent run throughout the Midwest scene, and a near tragic accident with a semi-trailer, Ryzin decided to go full fledged into pursuing his goal of becoming a professional wrestler. Ryzin made the choice to move to the Florida area to be in a more active wrestling scene and be more available to WWE and their NXT programming. It was during this time in Florida, that Ryzin developed his character which began as a man possessed with the devil inside. Ryzin would eventually shift gears going less supernatural and instead focusing more on a more gothic occult like character.
During this time in Florida, Ryzin would make several appearances for WWE's NXT brand wrestling the likes of Tyler Breeze, Baron Corbin, and DIY in tag team action. Ryzin would also face Drew McIntyre, then Drew Galloway, in an open challenge for the Impact Grand Championship during Impact's Open Fight Night. Four months later Ryzin would once again face McIntyre, this time on NXT television, once again in a losing fashion.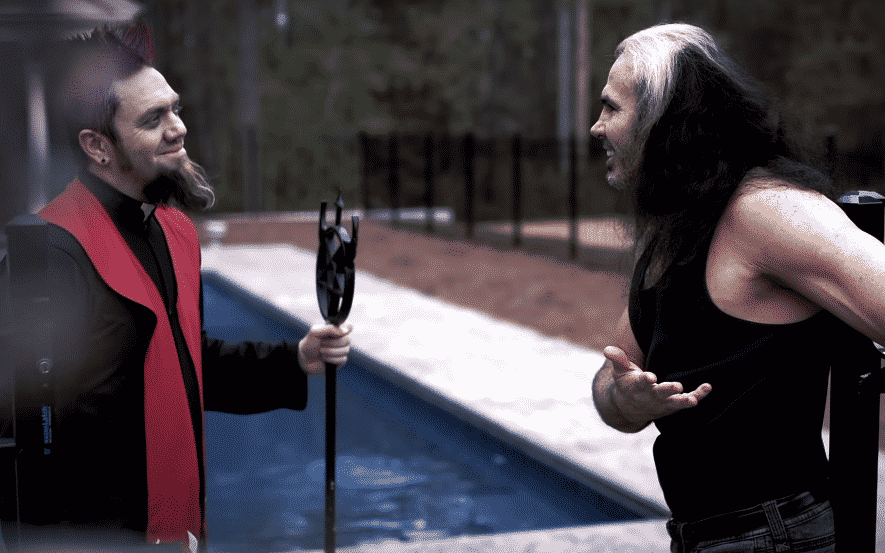 Ryzin would continue working the Florida independents for several years and would even become involved in Matt Hardy's "Free The Delete" YouTube series. Ryzin would debut on the series as regular Rob Ryzin before eventually being reincarnated as Ryzin the Unholy Reverend. His involvement on Free the Delete helped expand his character and presented Ryzin in a much more expansive way.
Ryzin has continued to expand on his character with a series of YouTube videos and seems to be someone we will see on AEW for the foreseeable future. Perhaps in due time with the introduction of AEW Dark Elevation, we will get an opportunity to see Ryzin flesh out his character more on AEW television. For now, let's just hope Ryzin can find a consistent partner and start racking up victories now that he has the support of the devilish sisters Vickie Guerrero and Nyla Rose.