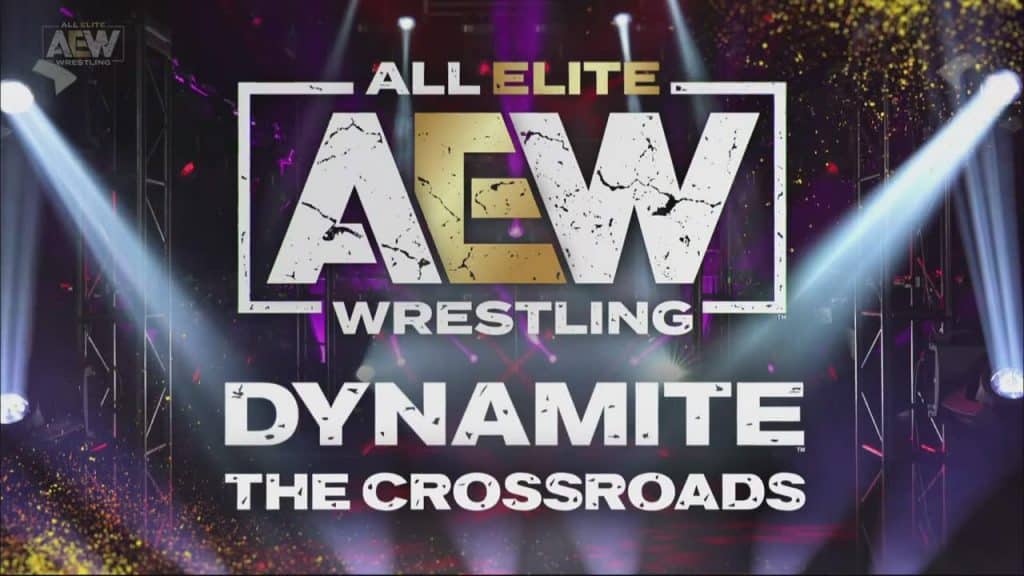 For what has been a fairly rollercoaster week for the IWC, AEW has been a breath of fresh air for us all: with the road to Revolution coming to an end tonight, the hype on social media has been buzzing for the last few days with who the number 6 entrant for the ladder match is gonna be, and who is this Hall of Fame worthy Talent they've signed? Names such as CM Punk, John Cena, Kurt Angle, Steve Austin and many others have been thrown around recently, but all bets made it's tonight we find out – as much as Crossroads wasn't my favourite Go Home show in the world, it was a week of fantastic wrestling none the less and this whole week of programming has got all of us extremely excited for Revolution tonight.

I feel bad this week, having spent most of the week re-decorating the lounge (why I chose to do this on a PPV week I'm not 100% sure), I've not actually had a chance to watch any of the AEW Youtube stuff such as Unrestricted, Sammy's Vlog and Being The Elite, but TK did his traditional pre-PPV interview on Unrestricted, which is always a joy to listen to, and from what I've heard, Sammy's vlog and BTE were both meant to be extremely funny this week, for once it's going to be you guys catching me up!

We have had some awesome news this week from AEW this week though, but the big shout on Friday was that Shawn Dean is finally All Elite! He got the graphic and everything! This is such a great signing for AEW as Dean has been completely tearing it up on Dark since his debut and I cannot wait to see what his All Elite future holds for him. We also got word from Cody to look out for another graphic possibly dropping after Revolution – Red Velvet is All Elite anyone?

---
---
Highlights of the Week
DARK: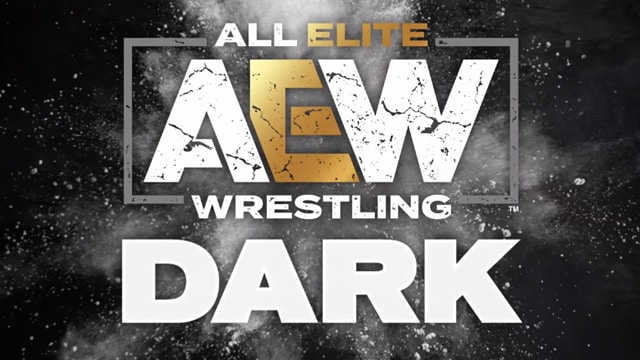 Seeing as I didn't get this finished and out Saturday like initially planned, I'm going to be a little cheeky and roll both Tuesday and Saturdays episodes into the Dark Highlights this week, which is somewhat unsurprisingly making the usual decisions even harder to make. Both Tuesday and Saturday night were absolutely fantastic, especially Saturday, which felt more like a Go Home Show than the actual Go Home Show, with some awesome matches and some fantastic showings from some well loved names within the Independent Scene, so I can only Imagine this week has also been used to introduce some more Indie Talent ahead of the AEW Dark: Elevation starting on March 15th.
5) Stu Grayson vs JD Drake (Tues)
I've said it before, and I'll likely say it again, but I don't generally like 'big man' matches, they're slow, sluggish and it just doesn't do it for me. There is something special about the AEW Roster and Unsigned talent though, and they manage to make what are usually 'put the kettle on' matches into edge-of-your-seat wars of attrition that I cannot get enough of, and Grayson vs Drake was no different. These men are both absolutely amazingly talented and I feel Grayson often gets overlooked in the ranks of Dark Order when it comes to singles wrestling. J. D. Drake has absolutely killed it with every single match he's had so far, and all I can say is I want to see a heck of a lot more of him in the ring, and I stand by my fantasy book of him and Kingston tagging.
4) Jake St Patrick vs Jack Evans (Sat)
Jack Evans kicked out of the freaking Falcon Arrow people! Nobody kicks out of the Falcon Arrow!
Even without that though, this match was fantastic and was by far the best showing we've had from Jake St. Patrick. Him and Evans complemented each other really well, both being extremely athletic and their chemistry in the ring was great. From bell to bell, this was just a heck of a lot of fun to watch and despite the loss, Jake St. Patrick can walk away with his head held high, he looked brilliant.
3) Lee Johnson & Aaron Solow vs Louie Valle & Chris Peaks (Tues)
I'm not sure who to gush about more in this match, both teams look like they've been tagging for years and the four of them together in the ring was just glorious. It was fairly evenly matched throughout, with both teams trading dominance until Johnson pulled a beautiful Blue Thunder Bomb for the win, Solow running across the ring with the biggest smile on his face as he pulled Johnson into a huge hug – I'm loving it, between these two and Hangman and John Silver, the spotlight that AEW are putting on affectionate male friendships is amazing to see – as I said on Twitter yesterday, it's full on Sam and Frodo vibes and it's great!
2) Chuck Taylor vs JD Drake (Sat)
So Drake made it in here twice this week, sue me! Seriously, TK, if you somehow end up reading this, please give this guy a contract! He's stood in the ring with some of the best and looked like he's belonged there every single time, the fans love him and he is so unbelievably good!
Having got that little outburst off my chest, let's get back to the point. This was just brilliant and I loved everything about this match. I forget just how big a guy Chuck is sometimes, but seeing him stand up against Drake quickly brought it all back into perspective for me, and his athleticism is outstanding. Both of these guys put up one heck of a fight, though I'm not sure what condition Chuck Taylor is going to be in for his fight with Orange Cassidy against Kip and Miro tonight!
1) Big Swole and Lance Archer Promo's (Sat)
It's not very often we get big promos on Dark. We have The Waiting Room where we got the Frankie Kazarian & Christopher Daniels ultimatum dropped, we occasionally have Sammy coming out and explaining why he's so amazing, but these two promos felt next level. Swole is fire every time she picks up a mic, her charisma, passion and determination evident in every word she says, and Lance Archer is much the same. We don't often hear from either of them, but when they pick up their mics, we stop whatever it is we're doing and we listen. Swole has made her intentions clear, saying that whoever it is that holds the championship by the end of Revolution has a debt to settle, and Swole's price is Gold. Archer on the other hand declared all out war on Cody in what has to have been his best promo to date. The fire and intensity we saw from both of these stars gave me chills, tonight is going to be amazing and I cannot wait for the next few months of programming.
---
Dynamite: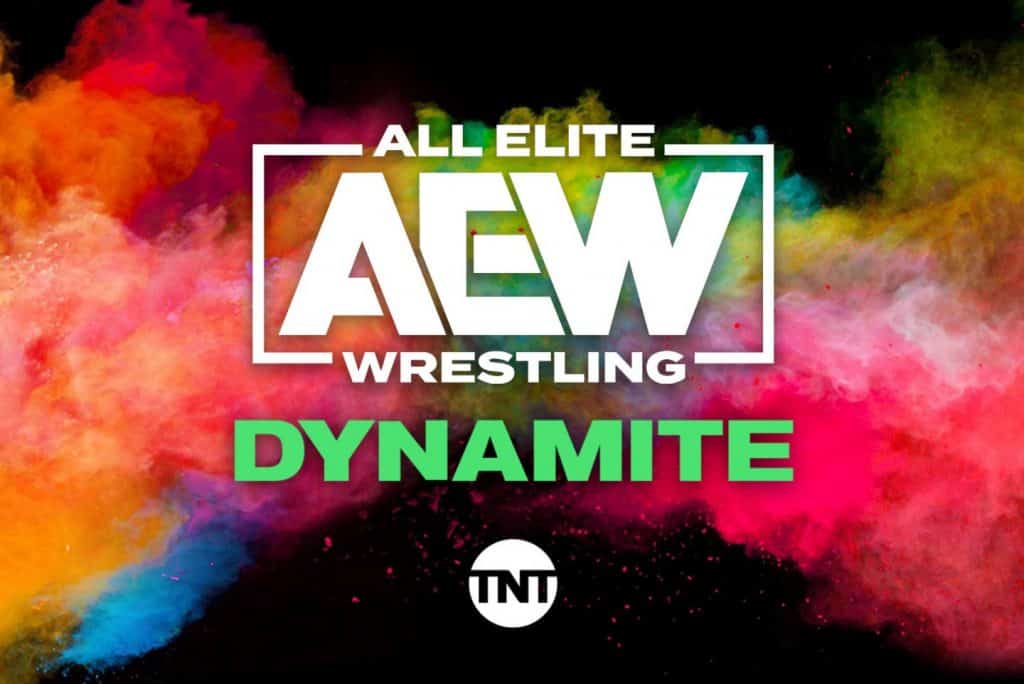 This wasn't my favourite episode of Dynamite in the world, though to me it didn't feel like a real Go Home Show, it was still great and we had some fantastic wrestling, some of which were quite a surprise, and an awesome announcement from Paul Wight, that has since been corroborated by Tony Khan, that we will be getting an awesome new 'Hall of Fame worthy' signee announced at Revolution, Tony going on to say it's his all time favourite wrestler and that it's NOT the same person as the #6 entrant to the ladder match. While I didn't agree with their decision to make the announcement, it's worked, and the hype surrounding this announcement has been huge.
5) Shaq & Jade Cargill vs Cody & Red Velvet
I've made my opinions on the build up for this match perfectly clear over the last couple of months – this is not a match I was looking forward to, so it comes to as much of a surprise to me that it's made it to this week's top 5 as it does you. Jade looked fantastic – No, I don't think she could ever have lived up to the hype that was built around her and this match, but she still did extremely well – her and Red Velvet tore it up and both looked like absolute stars in doing so. It was one hell of a debut for Jade, though I think she deserved better than a Shaq exhibition match to do so. Shaq was quite a surprise too! He didn't do a huge amount of actual wrestling, but he did get in some surprisingly good offense and looked the part while doing so. He even sold being sent through two tables by Cody like a dream. It was a really enjoyable match to watch, and a heck of a lot better than I expected.
4) Tully & FTR vs Jurassic Express
This match again was a huge surprise to me. I was a little over critical of it when I first watched, but having watched it back, Tully looked brilliant. He hasn't wrestled in 32 years, so anything he did was going to be impressive, but he got a heck of a lot more involved than I was expecting, and though I felt timing was a little off in places and things weren't as smooth and fluid as I may have possibly liked, it was really impressive, and Jurassic Express looked great too, even if we didn't see a huge amount of Marko. FTR got the win in the end, though not without the help of a mystery camera man who turned out to be Shawn Spears! He's back! And as the camera panned out to see all of them in the ring, the words "Oh shit, there's four of them" rang from commentary, followed by a long, intense staredown between Tully and Arn, it was great! We all know they're going to pull the trigger on this Four Horsemen thing eventually, but honestly, who pegged Tully would actually be one of them?
3) Sting and Ricky Starks
This was probably one of my favourite segments of the night, Sting and Ricky come out into the ring and Ricky apologies to Sting! Ricky was wrong when he said Sting had lost his touch, that he actually looked pretty good with his Stinger Splash and Scorpion Death Drop, but it doesn't matter, because he's still kinda lame and Team Taz are going to kick their butt at Revolution – All out brawl ensues.

Short but sweet, this really was a great little segment that has set up this street fight perfectly. This whole story line has been a little dragged out because of the Pandemic and the like, but the last few weeks of built have been absolutely great. I cannot wait for tonight!!
2) Inner Circle and the Young Bucks
So Chris Jericho, have you ever made as stupid a decision as your decison to piss off and motivate the Young Bucks right before a huge title match? No? I don't think so either. When it comes to really bad Jericho decisions, firing up the Bucks has to be top of the list. I do love these Inner Circle Press Conferences, the pop every time Bishoff comes on, knowing he's just going to insult Jericho in the best ways possible is just fabulous! This whole thing though, was all to set up what has to be the Young Bucks best AEW Promo so far – If it wasn't for Pappa Buck, there would be no AEW, so where would Jericho and MJF be right now if it wasn't for AEW? MJF, well he'd likely still be waiting for another call from the Rosie O'Donnell Show. But Jericho? Huh, he'd probably be twitching the curtain at the Performance Center right now.

I know a lot of people aren't going to like this, but it made me pop huge and I absolutely love it.
1) Ryo vs Nyla – Women's Tournament finals
I am yet to have a chance to sit down and watch all of the Women's Tournament shows, though I have seen most of the tournament matches at this point. From Ryo's first Tournament match I knew we'd see her in the finals and although I wanted to see her beat Nyla, never in a million years did I actually see it happening. I'm glad I was wrong. This was by far match of the night and there is part of me that wishes it was main event. Nyla looked like a complete beast from start to finish, but Ryo was generally one step ahead. The look on Ryo's face as the three count was called was awesome to see, and this fight against Shida tonight is going to be absolutely amazing!