Editor's Note: This article was written prior to the events of AEW Rampage, featuring Kenny Omega vs. Christian Cage for the Impact World Championship. In the interest of considering potential contenders within Impact's roster for the championship, this section has been left in its original form.
When a championship is won, the first question usually on a fan's mind is "who will they lose the title to"? Not as a disservice to the current champion, but more wondering who could benefit most from being the next champion. Depending on the legitimacy of the holder, whoever defeats them could become automatically verified as a main eventer, allowing a new champion to continue this honour. One example in the last few decades could be Batista when he defeated Triple-H at WrestleMania for the World Heavyweight Championship, ending the maligned 'Reign of Terror'. By becoming the man who finally ended the three year period where Triple-H was rarely far from the title, Batista represented a new hope – a new figurehead for the Raw brand. The fact that Batista was eventually swapped to SmackDown just allowed him to cement himself as a main eventer.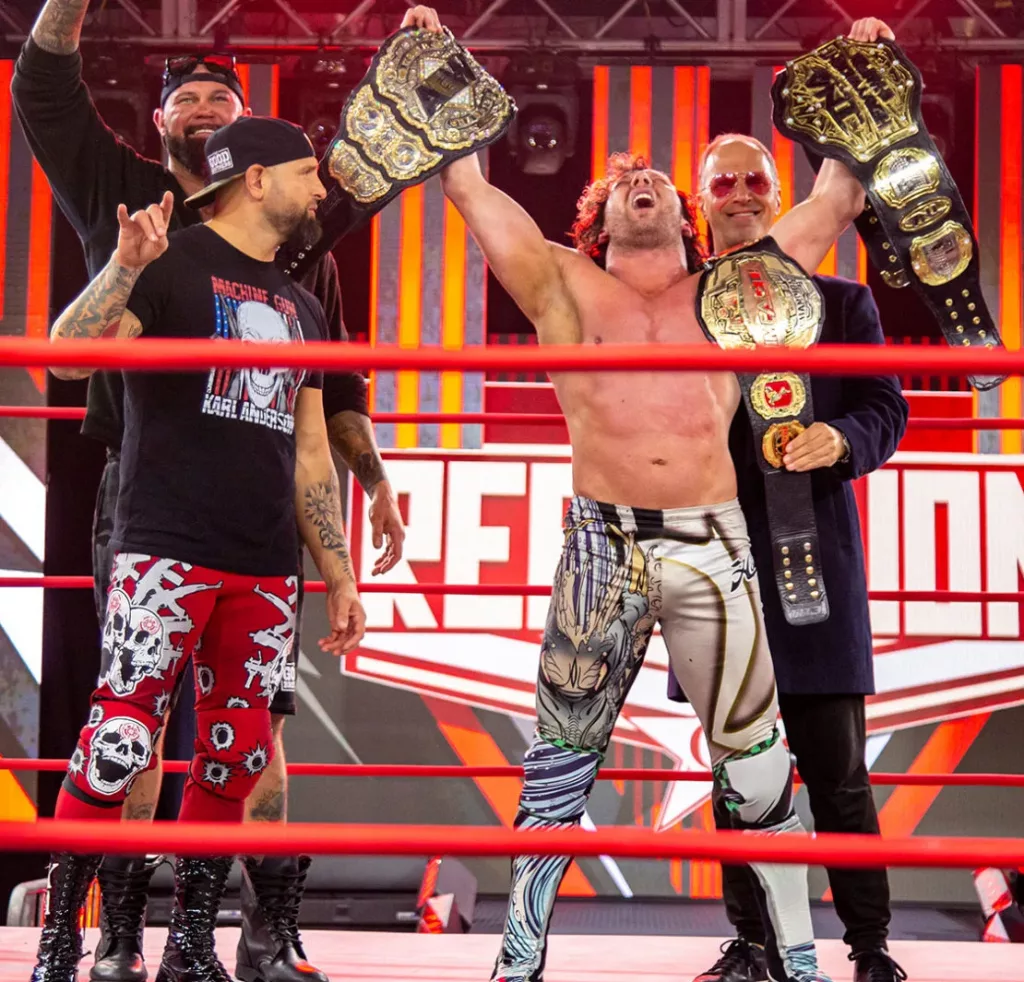 Other examples could include when Kazuchika Okada defeated Hiroshi Tanahashi for the IWGP Heavyweight Championship. By toppling a figure as revered as Tanahashi, the pre-conceived expectations of Okada were completely subverted, and he would gradually replace Tanahashi as the unquestionable 'Ace' of the company. In particular, I will always remember when Samoa Joe's record-making 645-day reign as Ring of Honor World Champion was ended by Austin Aries – the aura around Joe feeling so impervious at the time that Aries' victory instantly legitimised him. Sometimes the most impressive element of a successive title reign is who gets to end it, as it not only helps define how good the title reign was, but how good the new champion can be.
With that in the mind, we look at possibly the most legitimate champion in wrestling currently, AEW's 'Belt-Collector' Kenny Omega. Currently the leader of cross-promotional The Elite, featuring his mentor Don Callis and close friends Matt and Nick Jackson, Michael Nakazawa, Brandon Cutler, Doc Gallows, and Karl Anderson, Omega is also in possession of three major championships. The first is the AAA Mega Championship, which he won from Fenix in October 2019 and has held for over 660 days as of this writing. The second is the AEW World Championship, a title he has been earmarked for since the formation of All Elite Wrestling and that he defeated Jon Moxley for in December 2020. And finally (at this time of writing), he has the Impact World Championship, having gained that over 100 days ago from Rich Swann.
Since his winning of the AAA Mega Championship, Omega has defended all three titles and cemented victories over a range of stars such as Dragon Lee, Laredo Kid, Rey Fenix, Jon Moxley, PAC, Moose, and Sami Callihan, while also having confrontations with Jay White of NJPW, smashing down the 'Forbidden Door' in the process. At the moment, Omega is making waves for multiple international companies, with fans galore curious to see what happens next. With this level of unprecedented glory, Omega is in an unenviable position of being able to make three superstars, one for each championship that he eventually loses. The question becomes, which superstar is perfectly placed for earning the right to topple the 'Belt Collector'?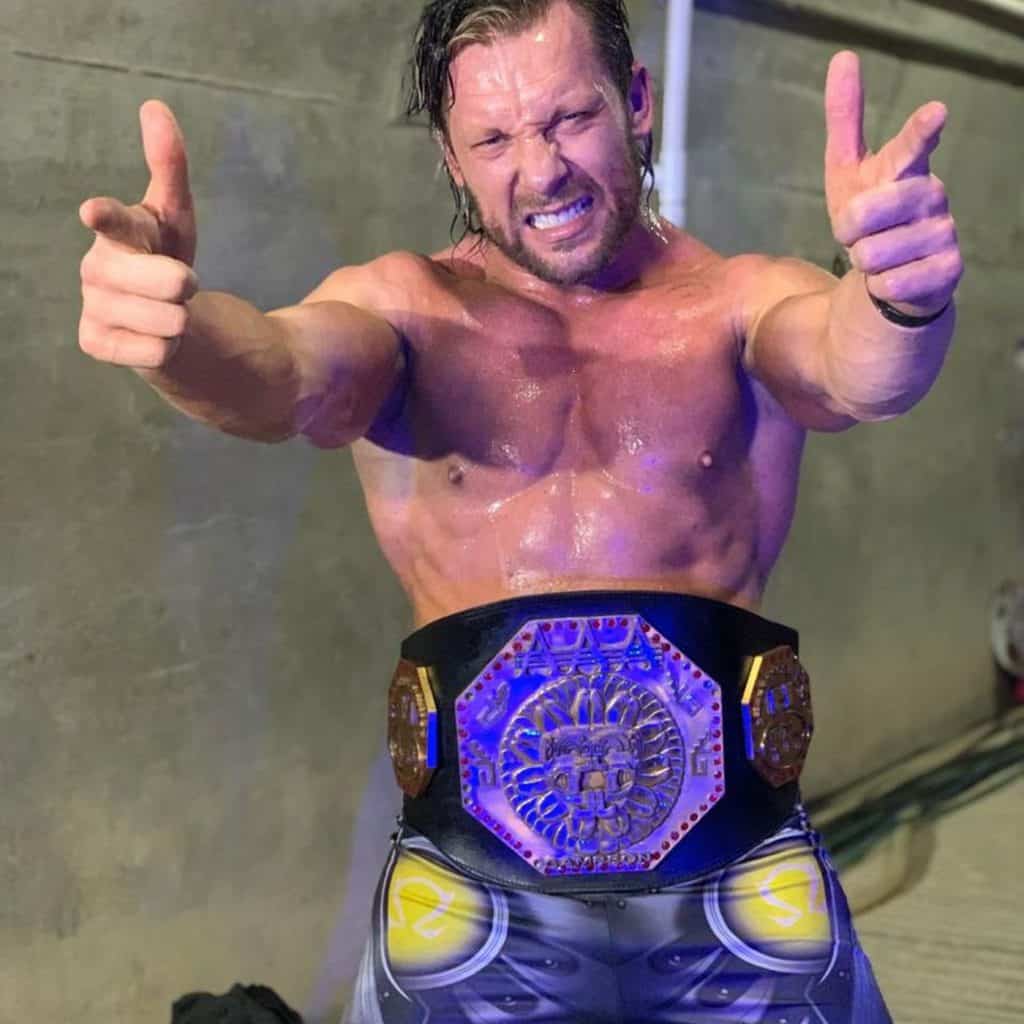 The AAA Mega Championship
The first of his three championships that he currently possesses, Omega has held this championship since October 19th, 2019, defeating Rey Fenix at Heroes Inmortales XIII, the thirteenth annual show to honour the founder of AAA, Antonio Pena. The winning of the title at the time was thought to be an attempt by AAA to generate international attention, with Omega representing a slight outsider to the homegrown Mexican crowd. With the partnership between the newly created All Elite Wrestling and AAA, it became an opportunity for AAA to be represented on American and European television around a renowned superstar in Omega. This occurred during matches on AEW Dark and AEW Dynamite, defeating Jack Evans of Lucha Underground fame and Sammy Guevara respectively.
Considering that AAA often features AAA Mega Championship defences as rarely as NJPW does (El Texano Jr was the longest reigning in history with a 735 day title reign and he successfully defended it nine times), these matches became a huge deal due to this. Now, with Omega's recent transition into a megalomaniac villain wanting to collect as many championships as possible, the AAA Mega Championship gains more significance due to the importance of Omega's victory. By becoming AAA Mega Champion, he has been able to use that momentum to formulate his machinations, and now he returns to AAA TripleMania XXIX for his biggest title defence yet.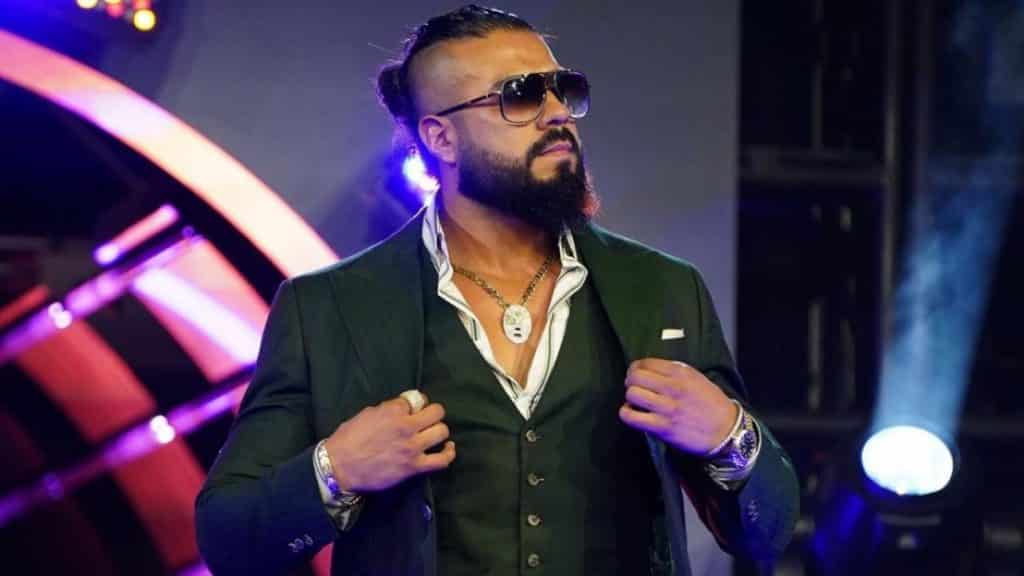 Earlier this year, Andrade El Idolo challenged Omega for the championship, with the champion accepting and AAA shortly announcing it after. Formerly of CMLL, where he became a renowned international star even competing with NJPW, Andrade is now signed with both AEW and AAA. Due to this, Andrade is a rare Mexican star with the crossover appeal suited to AAA looking to expand internationally. The main difference between Omega and Andrade is that despite both being recognised in multiple countries, Andrade has the impassioned connection with the homegrown Mexican audience to become a possible leader for AAA. However, there is also the question of whether it might be too soon for Omega to lose the title during his current story arc.
With Omega seemingly about to expand his sights on New Japan, the more likely option is that he will add to his collection, not lose. It could be dependent on who Andrade is mainly signed with, AAA or AEW, as AEW would probably prefer Omega to stay champion. In that situation, it might actually open more opportunities, as Andrade against Omega is too good a possible match to occur just once. A story of Omega successfully defending against Andrade at TripleMania, then after losing his AEW Championship facing Andrade in a rematch (possibly on AEW due to AAA seemingly running as little as two major shows a year currently), culminating in a trilogy tie-breaker between the two at possibly AAA's next TripleMania show. A tremendous opportunity to build international interest in AAA similar to Okada versus Omega did for NJPW, and also an opportunity for a successful Andrade to cement himself as the next figurehead of AAA after defeating Omega twice.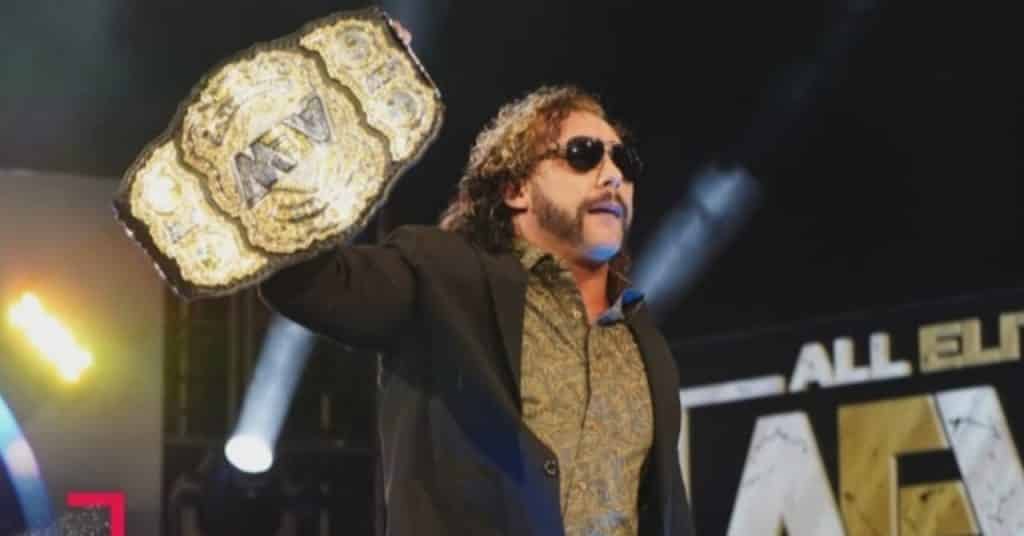 The AEW World Championship
Since All Elite Wrestling was first announced, it has been pre-ordained for Kenny Omega to become their champion. Appearing in the main event of the first ever AEW PPV, Double or Nothing 2019 against Chris Jericho, the world expected Omega to win and challenge for the inaugural AEW World Championship at All Out 2019. Instead, Omega shockingly lost to Chris Jericho, who went on to become the first ever AEW World Champion, while featuring Omega at All Out 2019 in a losing effort against PAC. However, these events were to become the prompting for the metamorphosis of Kenny Omega, transitioning into the second ever AEW Tag Team Championships alongside Adam 'Hangman' Page, who had suffered a similar fall.
Omega ended 2019 having lost to Jericho, PAC, and Jon Moxley. At the end of 2020, Omega cemented a successful year with victories over PAC, The Young Bucks, The Inner Circle, Adam Page, and Jon Moxley to become the third ever AEW World Champion. He had avenged his loss to PAC, defeated Chris Jericho as part of the Inner Circle, proved himself just as capable a tag team wrestler as possibly the best tag team in the world, Matt and Nick Jackson, and finally took the championship from Moxley, the man who had most contributed to Omega's fall. With this, Omega had achieved his destiny of becoming AEW World Champion and is currently less than a month from becoming the longest AEW World Champion (current record is Jon Moxley with 277 days). More than that, Omega brought to life his true intentions: to become the 'Belt Collector'.
Since his victory, Omega has successfully defended his title in cross-promotional matches in Impact Wrestling, as well as former champion Jon Moxley, and possible future champions in Rey Fenix, Orange Cassidy, PAC, and Jungle Boy. However, there is one man who seems best placed to unseat the 'Belt Collector', and it's a man who knows the champion well, his former partner Adam 'Hangman' Page. The arcs of both men have been tied for the majority of the three years AEW has existed, with both Omega and Page losing to Chris Jericho on his way to become the inaugural AEW World Champion. When both men failed, they reached out to one another to become partners, defeating SoCal Uncensored to become AEW Tag Team Champions. But whereas Omega utilised their reign to build up his momentum and confidence, swiftly moving on after losing the titles to become the Number One Contender for the AEW World Championship, Page began to get worse, with his drinking and anxiety increasing throughout.
But in 2021, while Omega began to spread his dominance to other promotions, Page began to grow from an 'anxious millennial cowboy' into an inspiration, supported by his new friends in the Dark Order. As Omega and Don Callis began bragging about how there's nobody left for him to beat, the Dark Order stood in recognition of their friend – to Page's shock and Omega's fear. Page lost his chance when The Elite defeated Page and The Dark Order in a ten-man elimination match, but if anything, Omega has seemingly grown in obsession with his former partner.
In September, AEW will feature their third iteration of AEW All Out, with the previous two having impacted on both men's stories. In 2019, Omega lost his match with PAC and Page was defeated for the AEW World Championship by Chris Jericho, beginning their falls and gradual connection together as a team. The following year, both men lost their AEW World Tag Team Championships to Cash Wheeler and Dax Harwood of FTR, ending their success with Omega using his momentum to become champion. This year could feature Omega being vanquished, and in the process, allowing the hottest young star of the last three years to finally gain his redemption, becoming World Champion in the process.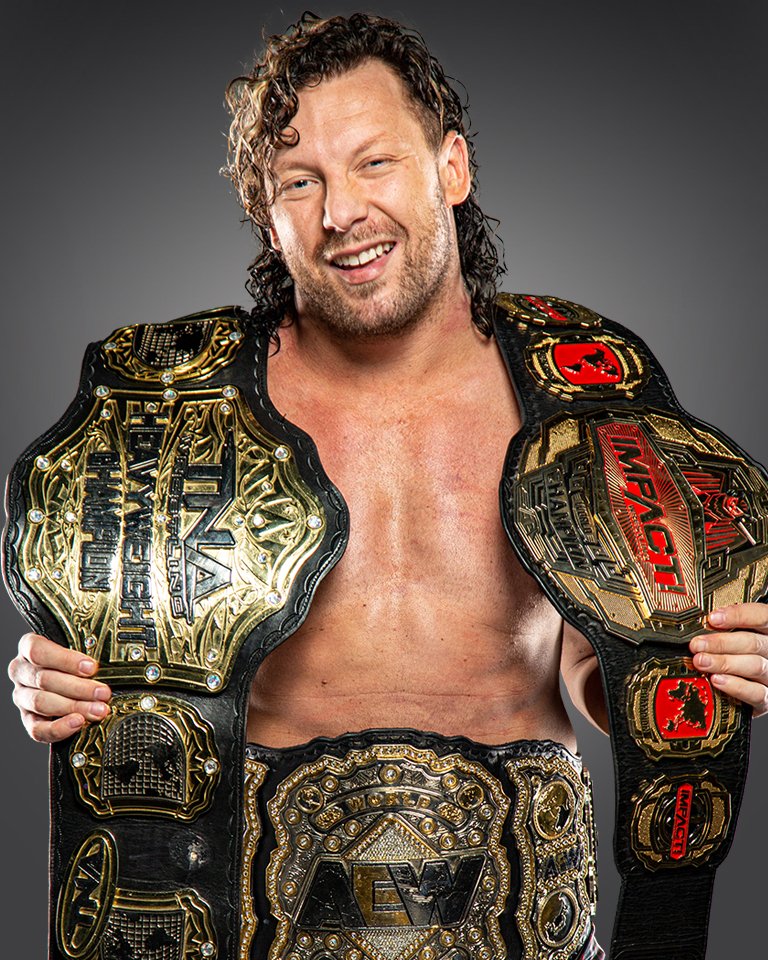 The Impact World Championship
His most recent acquisition, Kenny Omega gained the Impact World Championship in an unprecedented crossover match when he defeated Rich Swann at Impact Rebellion 2021. Since then, he has appeared at Against All Odds and Slammiversary, where he defeated Moose and Sami Callihan respectively. The last few years has featured the growth of Impact Wrestling, moving away from the damage of the Hogan/Bischoff years and GFW fiasco, earning a new cult following in the process. With the hard work of individuals such as Don Callis and Scott D'Amore, many of TNA's previous flaws have been negated, with many young talents getting their opportunities before moving onto bigger things (Karrion Kross, The Lucha Brothers, Ethan Page, etc).
The inclusion of Kenny Omega created a spark of excitement for audiences, a major international star appearing in Impact Wrestling, with Impact reaping the rewards since. With multiple appearances by Omega on Impact television, and the title(s) themselves (it's actually two titles, as Rich Swann won a unification match against Moose for the Impact and TNA World Titles) appearing on AEW Dynamite, Impact has more attention than ever. But the question becomes, with the defeats of Swann, Moose, and Callihan, who is best primed to challenge for the championship?
Since D'Amore and Callis have taken control over the creative side, apart from rare occasions such as Austin Aries, Eddie Edwards, and Eric Young, their usual pattern is to crown first time ever champions. This can be seen in examples such as Johnny Impact, Sami Callihan, Rich Swann, and even further in the case of Tessa Blanchard, the first ever woman to become the Impact World Champion. Many of these wrestlers are able to use the momentum to move onto bigger opportunities, such as Pentagon and Brian Cage to AEW, or Johnny Impact to WWE.
With this in mind, this could be the best opportunity for Omega to lose the championship to an uncrowned individual who can become a main eventer player. Andrade for AAA is already a star awaiting a company to take advantage, whilst Page has been part of a longer storyline priming him to become a main eventer in AEW. Impact Wrestling in comparison have a small list of former champions or stars, such as the aforementioned Callihan, Moose, and Swann, or even Eddie Edwards and James Storm. What Impact does possess, are a list of young talents who could become integral to Impact if given the opportunity, and to decide that we must look towards the X-Division Championship.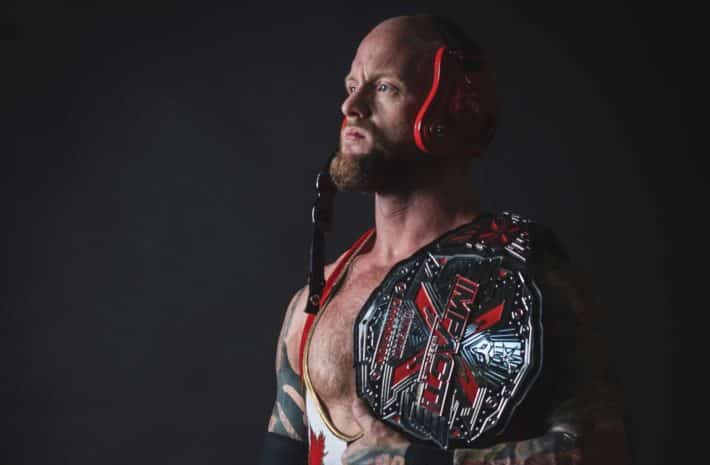 A part of TNA Wrestling since the very first show, the X-Division has been a regular highlight for the company. It's often been utilised to develop and promote future main eventers, whether literally with Option C for Aries, Chris Sabin, and Cage, or as a practice run before promotion, such as with AJ Styles, Samoa Joe, Eric Young, or even Rich Swann. In the last few years, several young wrestlers have won the X-Division Championship and been featured in matches either for the Impact World Championship or the Number One Contendership. This includes Ace Austin, Willie Mack, and Chris Bey, but the one seemingly best placed is the current X-Division Champion, Josh Alexander.
At the same event that Kenny Omega defeated Rich Swann to win the Impact World Championship, the opening match featured Josh Alexander winning the Impact X-Division Championship in a three-way against Ace Austin and T.J. Perkins. Since then, Alexander has successfully defended against superstars such as El Phantasmo and Black Taurus, as well as Austin, Bey, Petey Williams, Rohit Raju, and Trey Miguel in a highly rated Ultimate X Match. However, it was victory over TJP in a Sixty Minute Iron Man match that could be his star-making turn. Currently in the midst of the best run of his career, Alexander is seemingly being primed for a bigger role, and if so, defeating Omega for the Impact World Championship could cement Omega's work as 'The Belt Collector'.
Andrade. 'Hangman'. Alexander. Three superstars who have proven themselves tremendous wrestlers that have organically connected with audiences. Omega. The throwback star currently featuring for three major companies during a time when the 'Forbidden Door' is being smashed. There have been previous times when wrestlers have held multiple titles, but none are likely to have occurred at such a visible level equivalent to Omega currently. With a career now having lasted for over twenty-one years, the question of Omega's legacy is not whether he'd be remembered, but how best will he be? As a connoisseur of wrestling, a transcending international talent, his collection of classic matches can challenge anybody's list. However, it's the next generation after him that could be his biggest legacy, with the possibility of putting over three individuals who become the Aces of their own respective companies. Andrade El Idolo of AAA. Adam 'Hangman' Page of AEW. And Josh Alexander of Impact Wrestling.