2020 was a year fraught with challenges and uncertainty: one year, one title, seven successful title defenses, and one exceptional man. The COVID-19 pandemic was arguably one of the biggest factors in that. Still, the year wasn't without its bright spots, particularly in the world of professional wrestling. One of those bright spots was in Pro Wrestling NOAH and that was Go Shiozaki's 2020 reign as GHC Heavyweight Champion.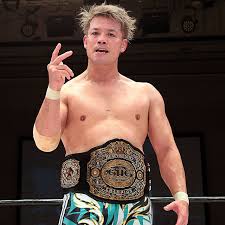 The Global Honored Crown is one of the industry's most respected and sought-after titles. On January 4, 2020, the Emerald Ace Go Shiozaki unseated NOAH's new hope, Kaito Kiyomiya as champion, ending his dominant 384-day reign. Kiyomiya put up a huge fight against his mentor, but it was Shiozaki who emerged victorious. This was the beginning of one of the most talked about title reigns of the year. Upon winning the match, Shiozaki boldly declared "I am NOAH!" The truth in those words would come to be seen as this reign continued on.
Shiozaki's first title defense would be against Kazuyuki Fujita on March 20, 2020. With the world now caught in the grips of the COVID-19 pandemic, this match had to occur in an empty arena. Both men did their best trying to make the most of a difficult situation. From there he would go head-to-head with five more of NOAH's finest in a string of critically acclaimed title defenses.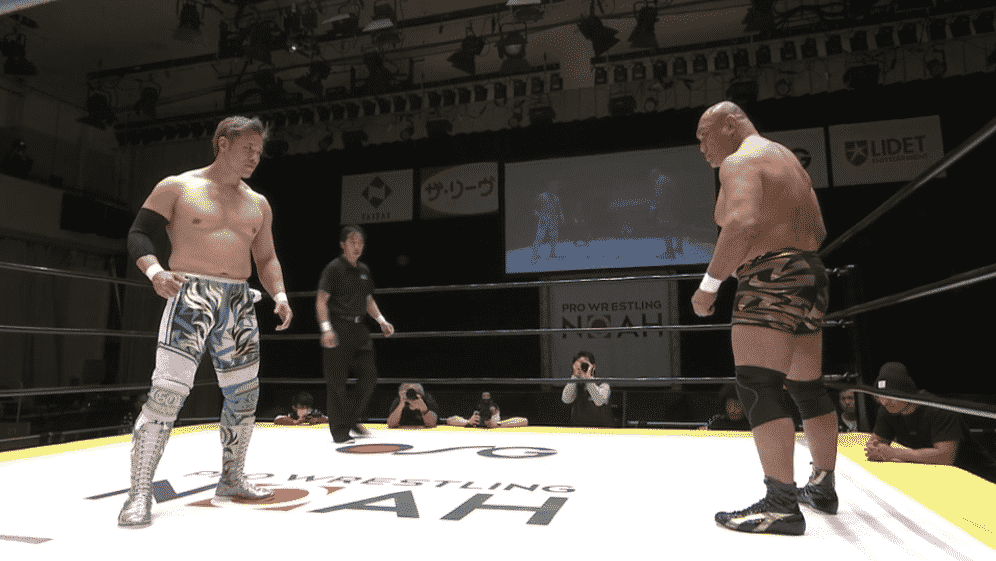 His next challenger would be Akitoshi Saito. This match took place on June 14, 2020, the day after the anniversary of the passing of NOAH's founder, Mitsuharu Misawa. The two competitors delivered an outstanding performance despite the circumstances at the time. Due to the pandemic, this one also had to take place in an empty arena. By the time of his next defense, fans were back in attendance as Japan and the rest of the world were adjusting to a new normal.
That defense would be against another important figure in the history of Pro Wrestling NOAH, Naomichi Marufuji. Both men put it all on the line in an incredible match on August 5, 2020. However, this was also the match where the toll this title reign was taking on the champion became more evident as he appeared with his arm and shoulder taped up.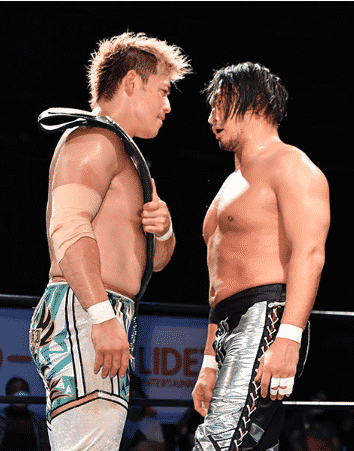 Kongo leader and GHC National Champion Kenoh would be the next challenger for the GHC Heavyweight Championship. On October 8, 2020, the two faced off in an hour long war of attrition that ended in a time limit draw. While executing an over the top rope plancha, Shiozaki was injured. He managed to get back into the ring but fainted from the pain. Somehow Shiozaki was able to power through the rest of the match and retain his title. Upon examination afterward, it was discovered that the ligaments in his shoulder had become detached and his biceps had become misaligned.
Without the time to have the injury checked out, it worsened, leaving the Emerald Ace in a world of hurt. At Pro Wrestling NOAH's 20th anniversary show, it was time for Shiozaki to go up against his former tag team partner, and the man who is probably his biggest rival, Katsuhiko Nakajima. This match is easily the most emotionally gripping battle Shiozaki would have in this title reign given the history between him and Nakajma. The two put each other through the absolute ringer in this match, throwing everything they could at each other. This battle was a perfectly written chapter in a story that is not over by a long shot.
The next to challenge Shiozaki for the GHC Heavyweight Championship would be Takashi Sugiura. On December 6, 2020, the two would clash in a hard hitting, action packed bout that fans won't soon forget. Still struggling due to his injury, Shiozaki fought with everything he had and retained the title.
His reign as champion would ultimately come to an end at the hands of Puroresu legend Keiji Mutoh on February 12, 2021. The toll of this reign was most evident here, as Shiozaki fought valiantly but was not able to retain this time. Tokyo Sports would later choose this bout as their 2021 match of the year.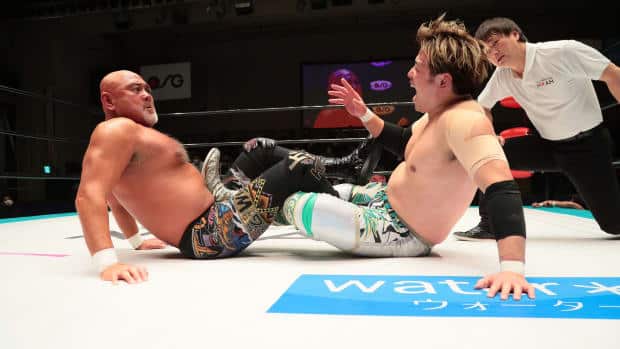 With this title reign now over, Shiozaki would go on to take time off to undergo shoulder surgery. By December of 2021, the Emerald Ace was back, and his feud with Katsuhiko Nakajima was revisited. The two would battle again on new years day 2022 with Nakajima retaining.
Shiozaki then went on to represent Pro Wrestling NOAH when he appeared at night three of New Japan Pro Wrestling's Wrestle Kingdom on January 8. That night he and Masa Kitamiya defeated EVIL and Dick Togo in the Yokohama arena. Throughout his nearly twenty-year career, Go Shiozaki has truly emerged as the heart and soul of NOAH. His signature phrase "I am NOAH! We are NOAH!" rings with so much truth.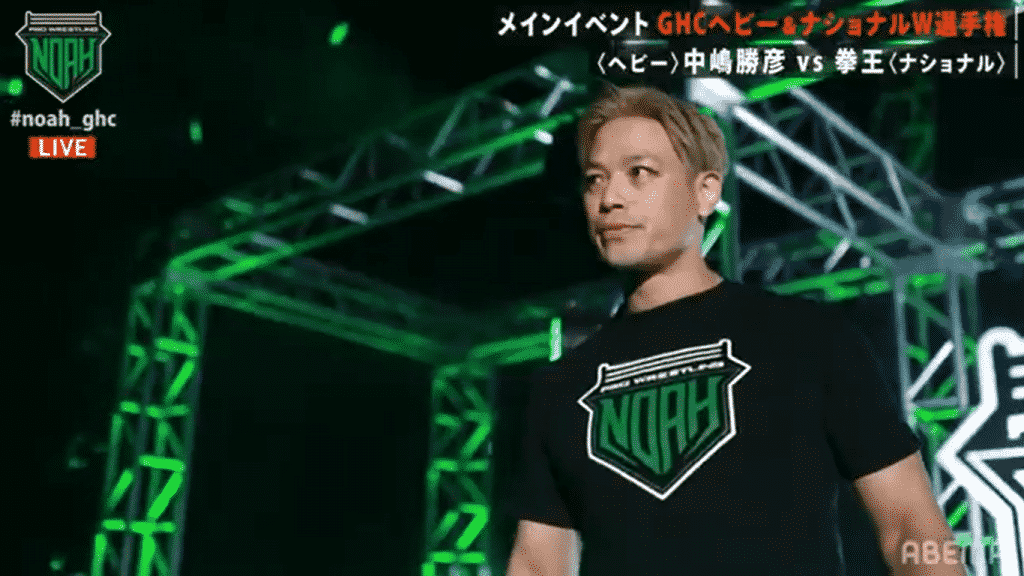 Since his return, the Emerald Ace has had his sights set on the GHC Heavyweight Championship. He has been working his way back into the main event picture with matches against Masato Tanaka, Naomichi Marufuji, Kenoh, and Manabu Soya. Shiozaki would only defeat Soya, but hasn't given up. He would once again clash with Nakajima who was returning from injury on March 19, 2022. This match would see Shiozaki lose in his hometown.
Still in all the Emerald Ace won't give up, and seems to even have his heart set on an Axiz which may not be likely at this point. A major redemption arc appears to be in the works here which could result in some big things. The set for whatever that may be has been great so far, and fans could be in for an amazing payoff.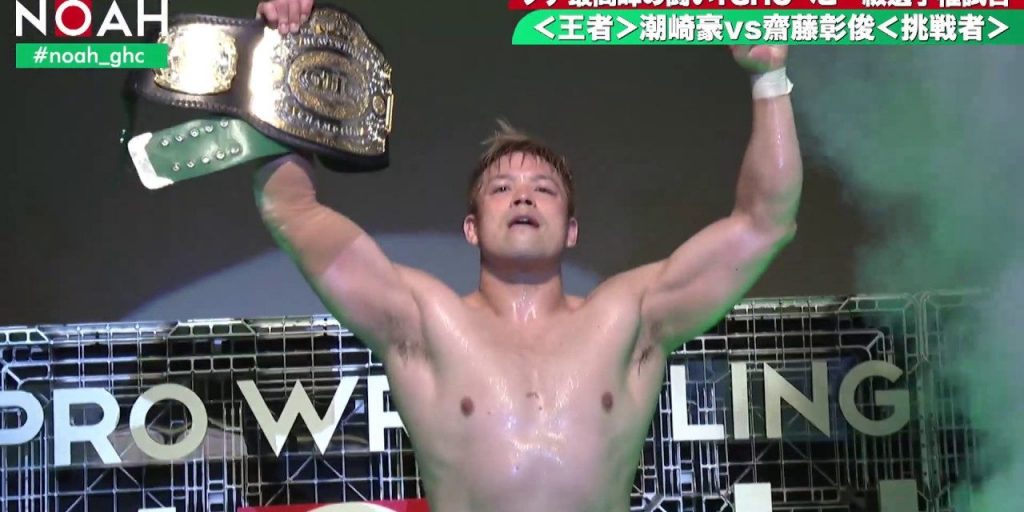 Through injury, pain, and arduous matches, Shiozaki has always represented the Global Honored Crown with honor and pride. This reign inspired countless fans and helped keep Pro Wrestling NOAH going strong during a year filled with uncertainty. More titles may definitely lay ahead, and it's pretty likely that fans and critics alike will never forget the Emerald ACE and his legendary emerald reign.