Teen prodigies have long been a part of professional wrestling's history. In fact, some of the industry's biggest names made their debuts as young as sixteen years old. In the west, WWE superstars Drew McIntyre and Noam Darr each debuted at sixteen, as have many other big names including AEW's Kenny Omega. New Japan Pro Wrestling's Kazuchika Okada and Will Ospreay are among notable examples from the international wrestling scene.
Pro Wrestling NOAH's Katsuhiko Nakajima made his pro wrestling debut at only 15 years old, and still holds the record for the youngest wrestler to compete in AJPW's Champion Carnival. Rey Mysterio still holds the record for Mexico, at only 14 at the time of his pro debut. These men have all gone on to become world champions in their respective promotions. Another great example of this is DDT's Konosuke Takeshita.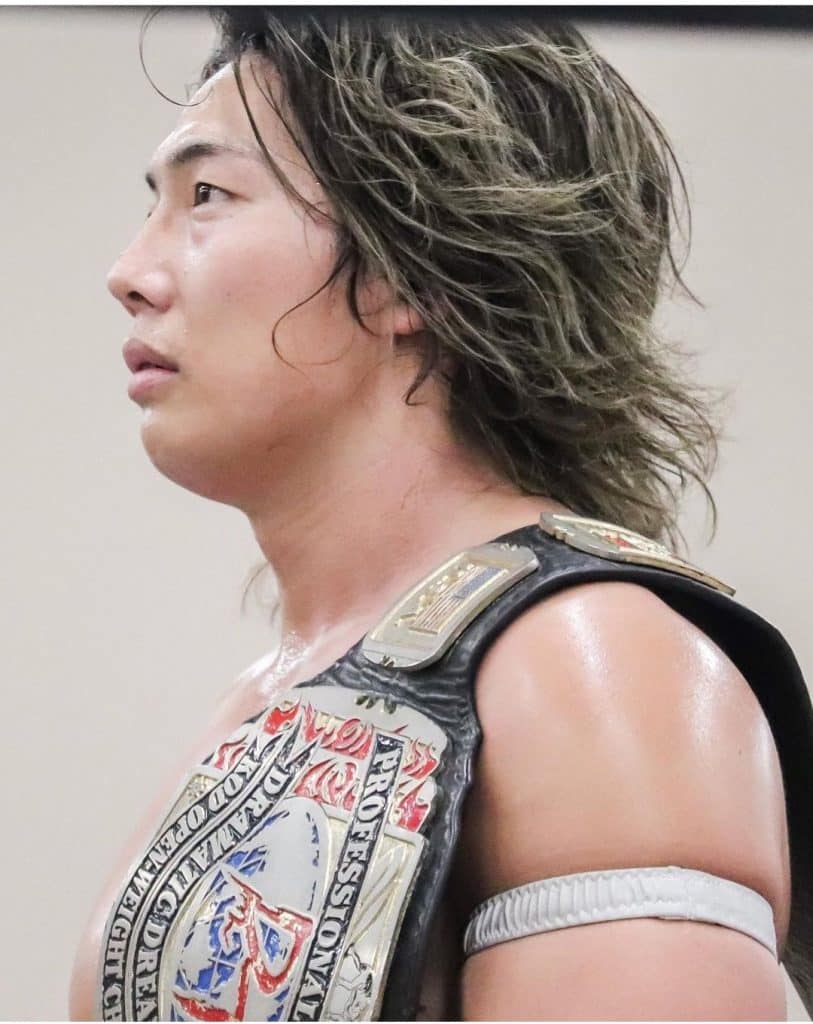 The 26-year-old Osaka native has been capturing the hearts of DDT fans since they first met him when he was just seventeen years old. In his official pro wrestling debut in August 2012, he fought against and was defeated by El Generico. Since then, Takeshita has gone on to become the ace of his home promotion, with the torch having been passed on to him by long-time company ace, Harashima. He is already a highly decorated champion having held DDT's highest honor, the KO-D Openweight Championship, a total of five times as well as several other major titles in DDT.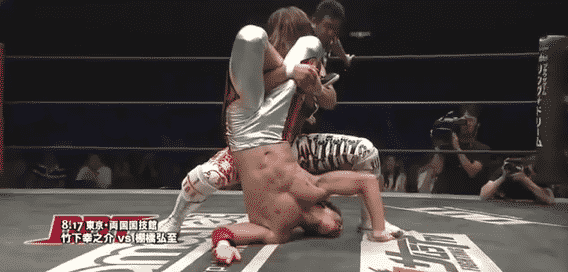 Throughout his young career, Takeshita has also worked with some of the absolute best in Japan, including Kenny Omega, Kota Ibushi, and the Ace Of The Universe himself, Hiroshi Tanahashi. Not even twenty years old at the time, Takeshita was already going head to head with some of Japan's finest. He is also the youngest wrestler to ever be chosen by Tokyo sports as their rookie of the year, winning in 2013 at eighteen years old. He remains the only wrestler to win this award while still in high school. In 2015, Takeshita even got a major seal of approval when Kenny Omega dubbed him the future of DDT.
His tenure in DDT has seen Takeshita play a vital role in the promotion as both a singles competitor and tag team competitor. His partnerships with Tetsuya Endo, Mike Bailey, and Shunma Katsumata have all led to championship gold. He has had great success with his longtime friend, Yuki Ueno – another fast-rising star in DDT. As a singles competitor, he has gone up against DDT's best including Chris Brookes.
Takeshita's name has become a bit more well-known through appearances with All Japan Pro Wrestling and AEW. On April 7th, 2021, he fought and defeated Danny Limelight in a singles match on AEW Dark Elevation. He also competed in AEW's first-ever house show "The House Always Wins", teaming up with Kenny Omega, Michael Nakazawa, and The Young Bucks in a 10-man tag team match. He teamed again with Kenny Omega and Michael Nakazawa against Danny Limelight and Matt and Mike Sydal.
It's been my dream to wrestle in America, and I wrestled three shows including a house show on my AEW excursion last year. My desire to wrestle on a bigger stage became stronger, and once again they indulged me by allowing me to go to AEW. The last time I went for only about a week, but this time I requested a longer duration. I'm very thankful to DDT and AEW for this opportunity.

I'm also beyond thankful to Kenny Omega and Michael Nakazawa for creating this opportunity. The only way I can return the favour to them is by achieving results in the ring. Going forward, I want to show the world my style of wrestling on the grand stage of AEW. Konosuke Takeshita's Season 2 begins here.

Takeshita, DDT Press Conference
On March 26th, 2022, Takeshita announced via Twitter that he will be returning stateside to work with AEW again. Already so accomplished at such a young age, Konosuke Takeshita truly has the potential to become a major figure within the international wrestling scene. Handsome and talented, his fun personality and versatile moveset have made him a hit with DDT fans around the world. His popularity has truly been integral to DDT's growth over the last several years, especially after the departures of Kota Ibushi and Kenny Omega.

Takeshita is a young star with an amazing future ahead of him. Where the future will take him remains to be seen, but great signs are being shown right now. DDT is a unique promotion with an incredibly talented roster, and Konosuke Takeshita is definitely among their best. Longtime followers of DDT who have watched this gifted performer grow up now get to watch him shine as an adult who has truly found his way in the wrestling world.
Meanwhile, newer fans are getting to know Takeshita as they witness his continued rise. Fans of All Elite Wrestling will get to see him shine once again as he appears on AEW's AEW Dark Elevation program on April 25th, 2022. Perhaps one of the most interesting parts of his story is that like his home promotion, he chose the road less taken in professional wrestling and found success. Konosuke Takeshita is truly made in DDT.