All Elite Wrestling's women's division has been on fire, and heading into AEW Revolution on Sunday March 5th, Jamie Hayter, Saraya, and Ruby Soho are set to go head to head in a triple threat match for the AEW Women's World Championship. With a clash of styles and wrestling philosophy, champion Jamie Hayter faces her most challenging title defense yet as her opponents not only seek to dethrone her from her reign, but also divide the AEW women's locker room at the same time.

Ruby Soho spoke to WrestleJoy this week on this great divide between the AEW Originals, women like Jamie Hayter and Britt Baker and "The Outsiders", including Saraya and Toni Storm. For weeks, Ruby has been caught in the middle between these two groups, being pulled in two directions by women who are vying for the championship, and seek to lead the company as the faces of the division. While fans speculate about which direction Ruby will go, she spoke about where her focus is heading into the triple threat match at Revolution.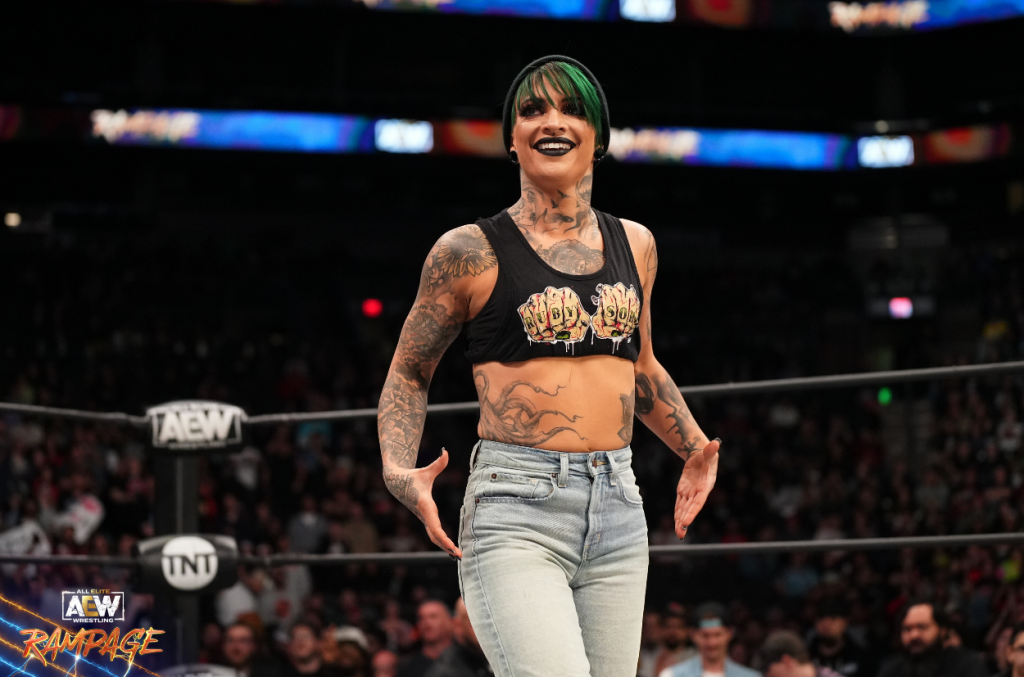 "I do what I always do, come to work, jam out to the best entrance music in professional wrestling and try to win matches. I don't know how I got caught in the middle of this strong divide between the AEW Originals and The Outsiders. I have monumental respect for both groups. I've known Toni and Saraya for a number of years prior to coming here. Now being able to work alongside with the AEW homegrown talent who helped build this company before I even got here.

But at the end of the day, I've got to look out for me and do what's best for myself. That's all I'm focused on. It doesn't matter who's side I'm on, my only goal is to become AEW Women's World Champion. I don't want to pick a side, I want to pick my side.

Ruby Soho
Ruby will be facing quite the challenge in her endeavor to become AEW Women's World Champion at Revolution. Champion Jamie Hayter has had a meteoric rise to the top of the women's division, with her hard hitting style showcasing her strengths as one of the best wrestlers in all of All Elite Wrestling. Making her AEW debut all the way back in October of 2019, she took the world by storm with her brutal brawling style.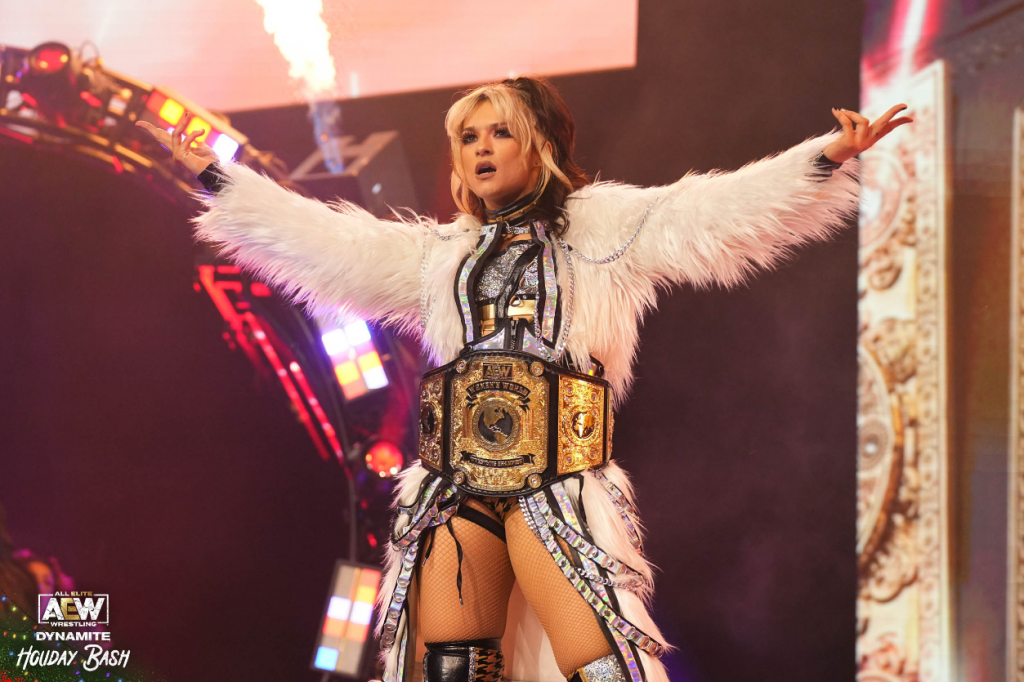 Just a few months later, the pandemic took hold of the world and delayed her return to the ring. However, she spent that time undergoing her own metamorphosis, returning to AEW in 2021 with a new look, new physique, and a more refined, yet even harder hitting style in the ring. Since then, fans around the world have clamored for her success as chants of her name ring out through Dynamite, Rampage, and pay-per-view arenas. Indeed, when she won the AEW Championship at Full Gear, it was a crowning achievement not only for her, but for the fans who've been cheering her all along the way.

Speaking about Jamie Hayter and the impact she's had on AEW, Ruby Soho had this to say:
Jamie Hayter has been an absolutely incredible talent, an incredible champion. The matches she's had as AEW Women's World Champion prove why the fans have wanted to her to be recognized as champion for so long. Every time she steps into the ring, she kills it. She brings out a new fight in everyone she's been in the ring with, her and her opponents beat the crap out of each other, which is what I think a champion does.

Ruby Soho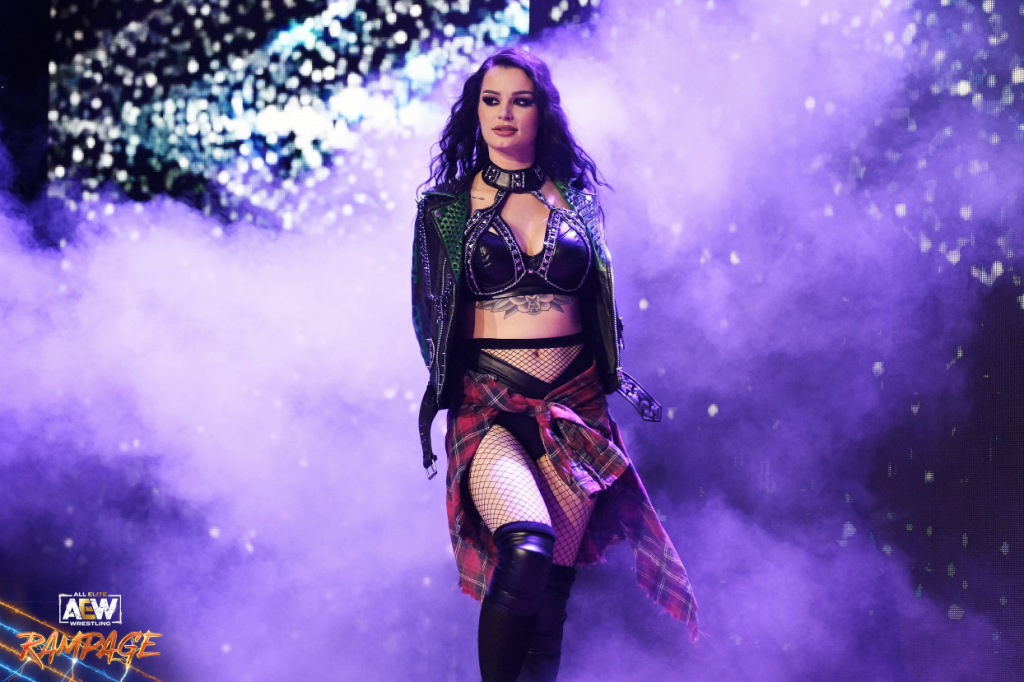 Saraya on the other hand, made her debut with All Elite Wrestling with a tearful triumphant return to pro-wrestling. It had been more than five years since the terrifying neck injury that left her momentarily paralyzed in the ring, forcing an early and heartbreaking retirement from professional wrestling. After many years of making long strides in her arduous journey to recovery, she had undertaken several tests and scans before finally, miraculously, being cleared to return the ring, and return to wrestling.
However, the tearful mood amidst the crowd quickly changed as Saraya announced the AEW women's division was "My house" and cemented herself as the leader of the locker room, much to the chagrin of the women of AEW and the fans who've been cheering them on since day one. With a toxic twist, she has aligned herself with former champion Toni Storm, wreaking havoc on the division as a whole, using spray paint to paint "L" on the women they've beaten in the ring, interfering in matches with Jamie Hayter, Britt Baker, or Hikaru Shida, and attempting to pull Ruby over to their side with their relationship as former WWE talents and friends.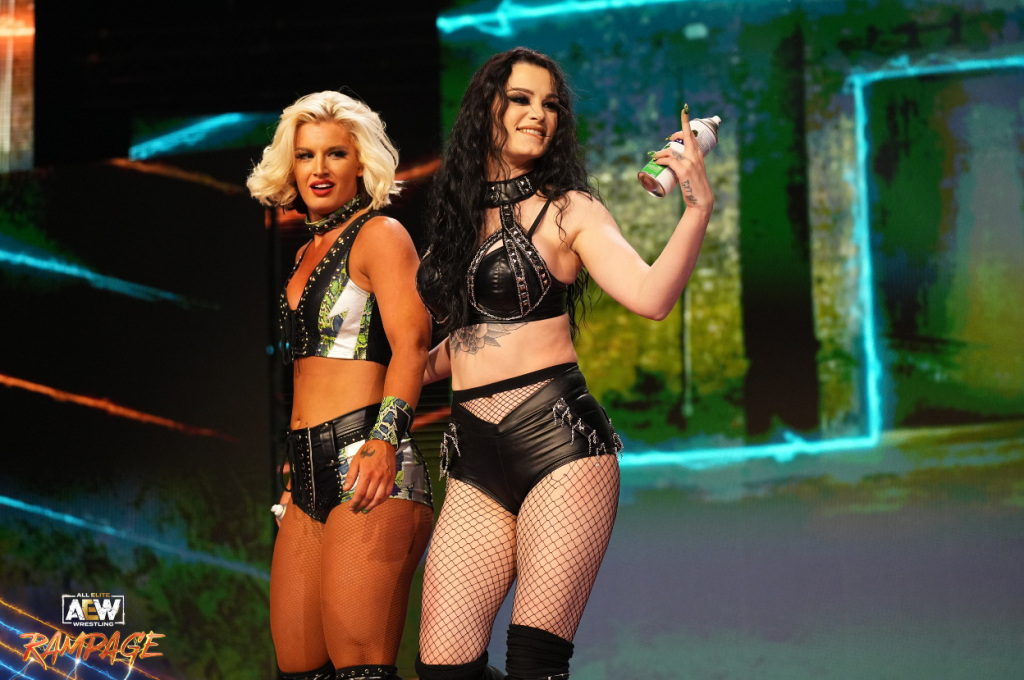 That said, Saraya's legacy is undeniable as a pioneer of the women's wrestling revolution. In the early to late 90s, the landscape of women's wrestling was dramatically different, primarily filled with models exuding sex appeal, even as they too sought something different and challenging for themselves. Back then, it was a men's world, and Saraya entering into the fold created a cascade of changes for how tough they could be, as well as giving space to those who didn't fit the mold. Here is what Ruby Soho had to say about Saraya and the impact she's had on wrestling, as well as herself:
Saraya has made monumental strides in women's wrestling. Without a shadow of a doubt, I truly believe that if it wasn't for women like her, women like me would not have been as accepted in the industry. We had alternative women that don't necessarily conform to what women at that time were supposed to look like. She has years and years of experience and I don't by any means take that lightly.

Ruby Soho
With Jamie Hayter's vicious brutal technique, Saraya's iconic presence, and Ruby's tenacious brawler style, the AEW Women's World Championship match at Revolution is sure to bring about a clash of wrestling philosophy and style as these three women go head to head and battle each other for the greatest prize of all. Each woman brings a prestige and history of their own to the championship and would be a worthy contender to carry the championship as the face of the AEW women's division.
At AEW Revolution, the questions remain: Can Jamie Hayter keep her focus through the distractions of the last few weeks and the interferences that will surely come to this match from Saraya and Toni Storm to retain her championship? Will Saraya win the battle of wills against both Jamie and Ruby as she continues to write the story of her legacy as a champion for women's wrestling, even at the expense of solidarity in the division? Or, will Ruby Soho capitalize on the chaos created by the rift between the "AEW Originals" and "The Outsiders" and walk away as a champion for a major wrestling promotion for the very first time in her career?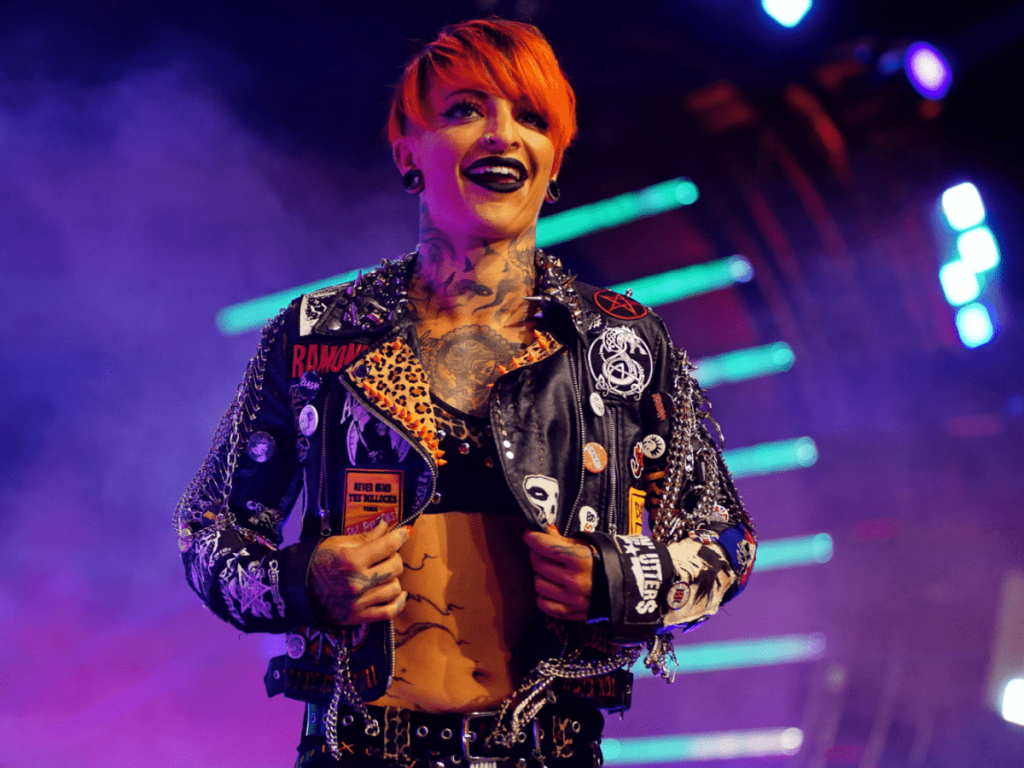 Ruby spoke on what winning the AEW Championship would mean to her, not only as Ruby Soho, but for her personally, having made such great strides in her long and storied career in professional wrestling.
It's been such a long road. I am so eternally grateful for the fans being as supportive as they've been for such a long time, they've stuck by me for so long, even when it wasn't as easy to be a Ruby Soho fan. I know that I want to prove to my fans that there's a reason you stuck with me, there's a reason you saw something in me. I've been doing this for nearly 13 years, and I've never held a title on a nationally televised company, and I think it's about damn time.

What I want to prove to myself, my fans, and to the women in this locker room who are in this great divide, is that at the end of the day, the most important thing in this division is the AEW Women's World Championship. It doesn't matter where you came from, what matters is where you're going to go. That is what we should be striving for.

Ruby Soho
AEW Revolution takes place on Sunday, March 5th at the Chase Center in San Francisco, California. It will be available on Bleacher Report, FITE TV, DAZN, or can be purchased through your cable or satellite TV providers.

Ruby Soho spoke at length about the AEW Revolution women's triple threat and her preparations for it, as well as her thoughts on the iconic AEW Street fight, the reactions to her crimson mask, working with Willow Nightingale, the supportive environment of the women's locker room, Rancid, punk rock, and more. You can watch the full interview here on WrestleJoy.