Everybody has a story to tell, and at AEW these stories often weave in and out through matches and rivalries that extend over long periods of time, culminating in historic moments at grand shows. At Double or Nothing, two of the most formidable women in All Elite Wrestling are set to go head-to-head for the triumph and prestige of the AEW Women's World Championship. A veritable proving ground of power, prowess, and hardened resilience, Double or Nothing will set the stage for what will surely be one of the most hard-hitting AEW Women's Championship defenses yet, between Thunder Rosa and Serena Deeb.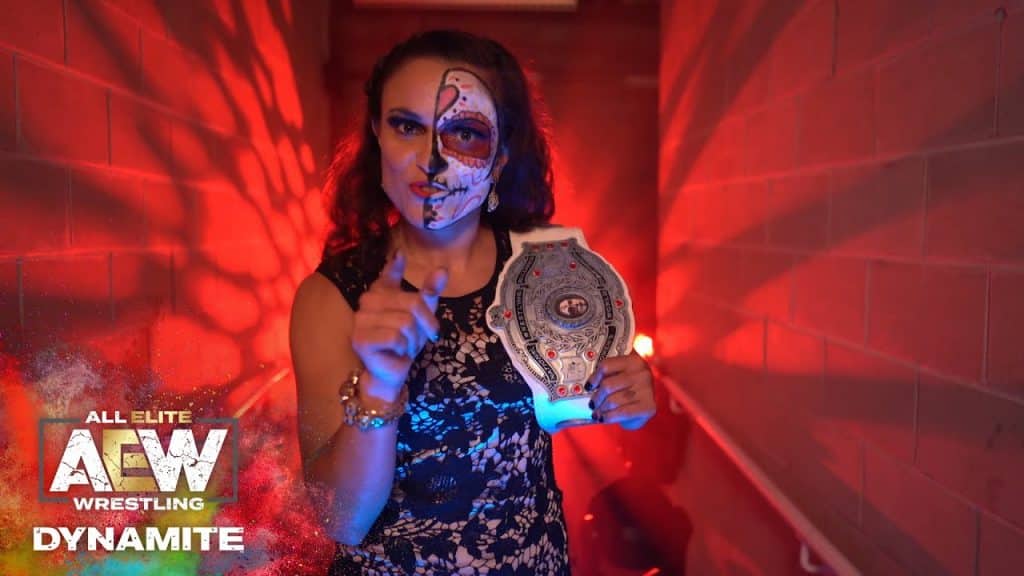 The story of Thunder Rosa and Serena Deeb goes back to the night of September 2nd, 2020, when Rosa and Deeb made their in-ring debut with All Elite Wrestling on the same night. At the time, then NWA Women's World Champion Thunder Rosa was fighting against challenger Serena Deeb, in a teaser match to build to their upcoming championship match for the NWA. There, they showed their technical prowess in grappling and submission, drawing eyes to the NWA Women's World Championship and the women themselves. Within a few months, both women would be signed as full-time members of AEW.
The chemistry between Serena Deeb and Thunder Rosa is that of two battle-hardened professionals who are at the top of their game, going head-to-head to prove who is the legitimate best. In October of 2020, you could see this play out clearly as they fought for the NWA Women's World Championship. In spite of the pandemic era's lack of crowds, which is the typical fuel for the fire of any wrestler's match, these women shot off at each other like firecrackers, immediately opening their bout with speed, lockups, and relentless aggression as they each tried to gain the upper hand over the other.
A masterclass in submission style wrestling, their technical skills were on full display as they creatively maneuvered each other in and out of high-level submissions. Over a hard-fought bout, Serena Deeb emerged victorious, dethroning then champion Thunder Rosa, and became the new bearer of the coveted women's title.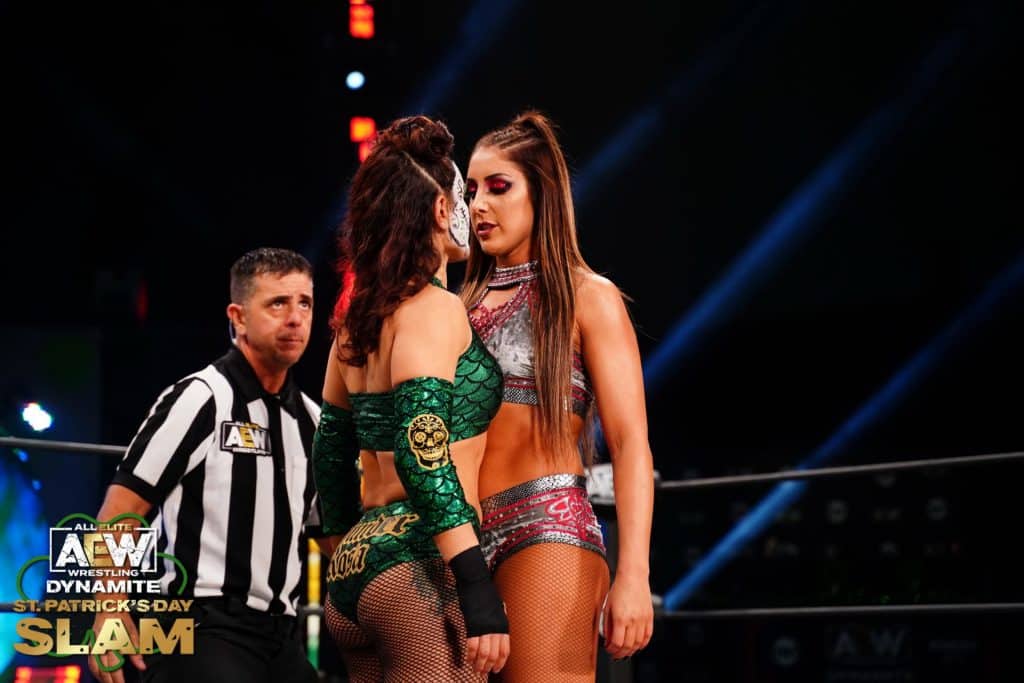 In their time in AEW, Serena Deeb and Thunder Rosa have both been key power players within the Women's Division. Thunder Rosa's AEW Debut was marked as her "tour of destruction" as she immediately set to work making a name for herself with her fast-paced action, brutal strikes, and devastating submissions in the AEW ring. She and Britt Baker took part in the first-ever women's main event of AEW Dynamite at St. Patric's Day Slam, 2021.

Her feud with Dr. Britt Baker has been filled with some of the most highly regarded women's matches in AEW history, with their St. Patrick's Day Slam matches containing memorable moments of blood, sweat, and tears. Amidst a backdrop of thumbtacks, chairs, and even a steel cage, Rosa and Baker brought each other to their limits, earning accolades and ovations from crowds, wrestling journalists, and even the roster as they walked backstage from their first hardcore encounter.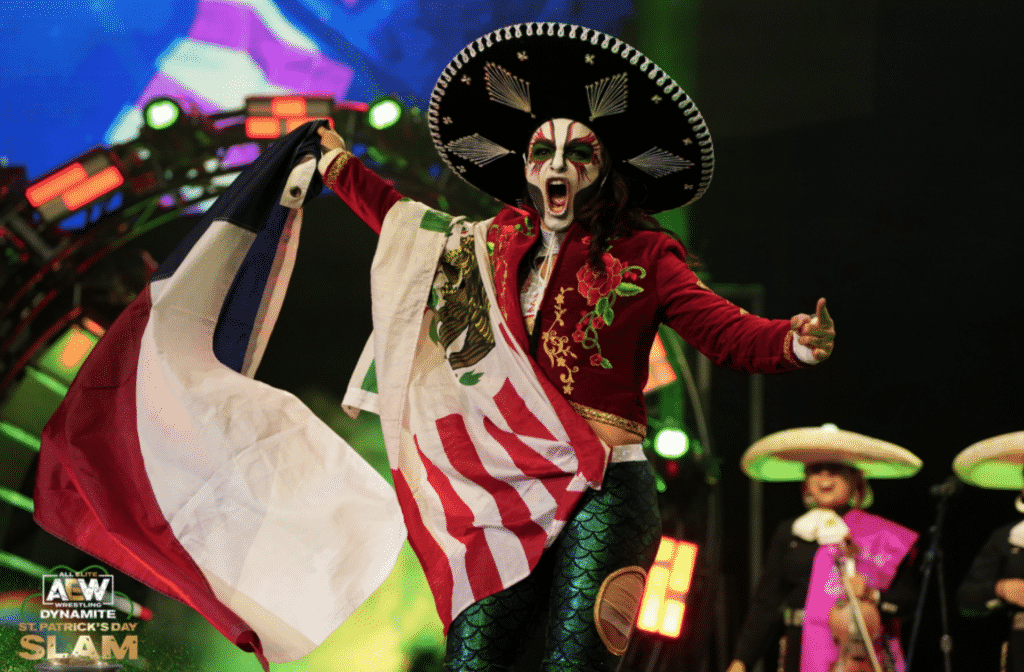 During Britt Baker's reign as AEW Women's World Champion, Thunder Rosa was lurking in the shadows, remaining an ever-present threat to the reigning queen of the division. After over a year of bitter rivalries, intense matches, and scathing promos, when Thunder Rosa finally claimed her seat as the reigning Women's World Champion of All Elite Wrestling, her victory was met with thunderous cheers and chants amidst the backdrop of the steel cage she had fought so hard within.
Meanwhile, Serena Deeb has undertaken the role of The Professor, educating her opponents the hard way, challenging anyone to stand in the ring with her and last five minutes against her aggression. Time and again, many women have fallen to her abilities, and to this day, she remains undefeated as The Professor and has been undefeated in all singles matches of 2022.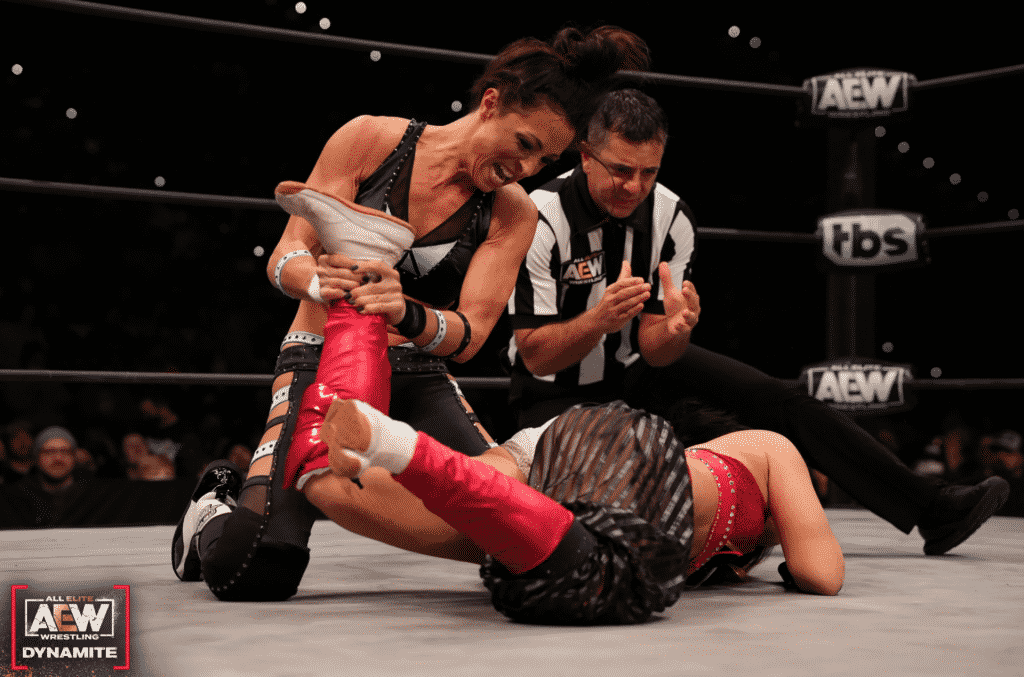 Serena Deeb and Hikaru Shida have also embarked on a bitter blood feud within AEW, where they have fought with kendo sticks, ruthless submissions, and even a Philadelphia Street Fight where the Woman of 1000 holds locked Hikaru Shida in a ruthless submission for the victory. Through a series of 5 matches over nearly a year's time, they have traded wins and losses and devastating post-match beatdowns with one another. Serena Deeb has been particularly vicious against the former women's champion, destroying her 50th match win trophy after suffering a loss from Shida, costing Hikaru Shida her spot in the inaugural TBS Women's Title Tournament, by injuring her in a post-match beat down and setting her up with a huge disadvantage and subsequent defeat in the next match.
Suffice to say, when Thunder Rosa and Serena Deeb stood face-to-face in respect of one another as fighters, their words held the weight of history to back them up. Thunder Rosa stands tall as the AEW Women's World Champion, having earned her accolades with blood, strength, and sheer dominance in AEW. Serena Deeb on the other hand has earned her own accolades as a vicious force of nature against Hikaru Shida, and as the Professor who still has yet to find someone who can stand toe-to-toe with her to last five minutes in the ring. They also have the history against one another to back up their words.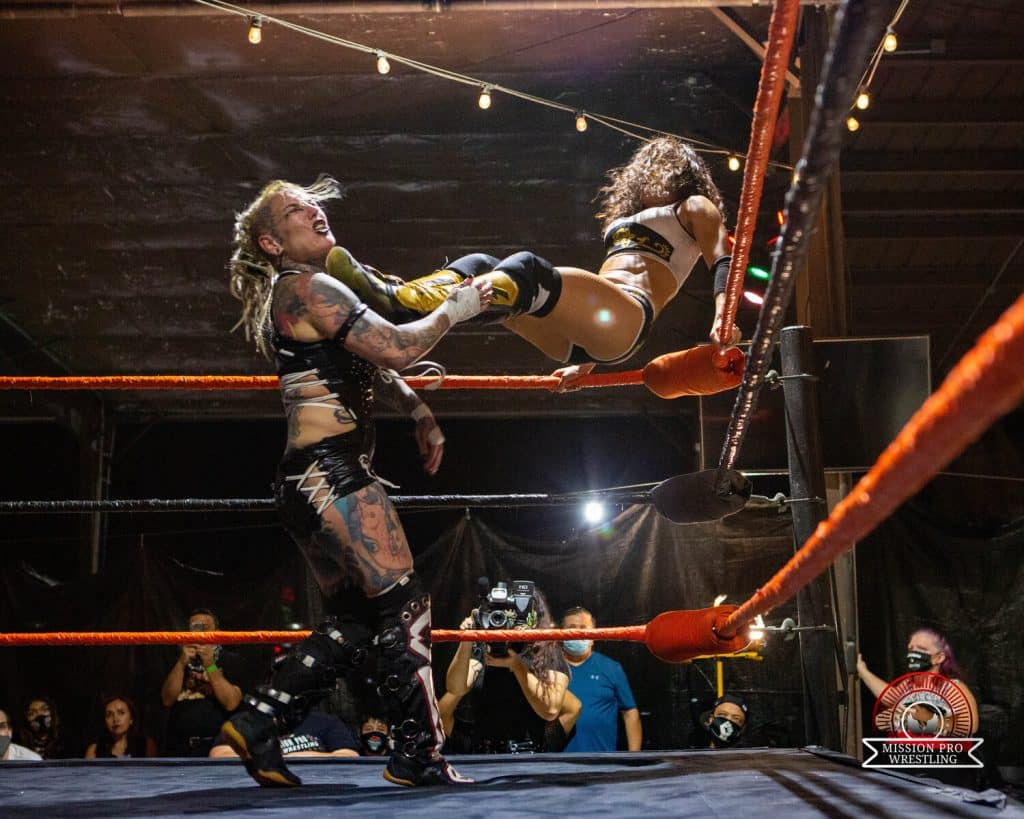 Rosa and Deeb are fighters. They are masters of technical wrestling, they each have shown a will of hardened steel in the face of their opponents, and they both have done so while becoming the backbone of the AEW Women's division. Thunder Rosa has stayed true to her mission to elevate women's wrestling as the founder and owner of Mission Pro Wrestling in Texas, a promotion that focuses on empowering and showcasing the best in women's wrestling on the independent scene. Many of these wrestlers have made extensive appearances on AEW Dark and AEW Dark Elevation, such as Madi Wrenkowski, Jazmin Allure, Alex Gracia, Kilynn King, and more. Serena Deeb has also made a significant impact on the women of AEW, acting as a coach, agent, and producer for not just several women's matches, but many men's matches as well.

At the post Full Gear 2020 media scrum, I asked Serena Deeb about having a rematch against Thunder Rosa after her NWA Women's World Championship victory. At the time, she had set her sights on eventually going after the AEW Women's World Championship. Here we are nearly two years later, and she will get that match, against none other than Thunder Rosa herself at AEW's Double or Nothing pay-per-view.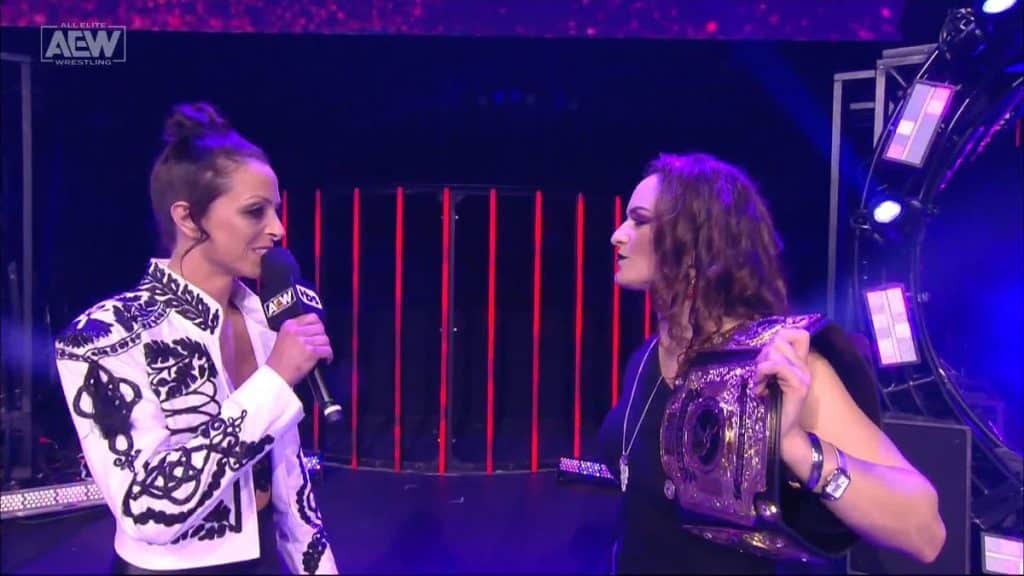 The opportunity to set a championship match between two women like Thunder Rosa and Serena Deeb at the top of their game is like catching lightning in a bottle. Rosa and Deeb have both grown significantly since their first matches in AEW, and have become different wrestlers since Deeb defeated Rosa for the NWA Women's World Championship nearly two years ago.

At Double or Nothing, the stage will be set for the ultimate proving ground, as Thunder Rosa and Serena Deeb look to stake their claim as the best in AEW, and finally settle the score as to who is the best among themselves. These women will put it all on the line, going all-in as two top-tier fighters locking up for championship gold under the bright lights of the T-Mobile Arena in Las Vegas, Nevada.