At the tournament finals show for G1 CLIMAX 31, New Japan Pro Wrestling fans got a huge surprise when one of the promotion's most beloved figures returned to the ring. For the first time in four years, Katsuyori Shibata competed in a brief exhibition match against Zack Sabre Jr. After suffering a career-threatening head injury at SAKURA GENESIS, it was unknown as to whether or not Shibata would wrestle again. He suffered a subdural hematoma after executing an incredibly stiff headbutt while wrestling Kazuchika Okada.

Despite many doubting a return would be possible, the man known as 'The Wrestler' held his own in a five minute bout and made it clear to fans that the next time they saw him, he would be in his normal ring gear, and it would be a full match.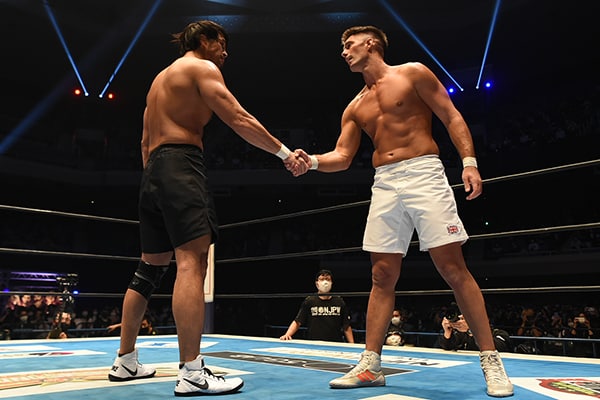 Throughout his recovery, Shibata has been the head coach for New Japan's LA Dojo and guiding the young up and coming talent on New Japan Strong. He has also been preparing for a return to the ring. There have been concerns about whether it would be safe for him to return in the first place, but it appears that Shibata has tried his best to play it safe in training.
Katsuyori Shibata has been a staple of New Japan Pro Wrestling since his 2012 return to the company. He made his debut for NJPW in 1999 and has been a massive fan favorite throughout his career. His 2005 departure left a big void within the roster and even caused a rift between Shibata and long time friend, Hiroshi Tanahashi. When he came back seven years later it was all about proving his loyalty to the promotion and its fans.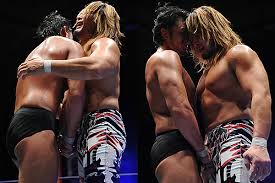 Shibata proved himself by giving it everything he had in hard-hitting matches that left the wrestling world in awe. Over time, he managed to re-earn the respect of NJPW fans, and the loyalty he showed during this time has never been forgotten. From winning the IWGP Heavyweight Tag Team Championships with longtime best friend Hirooki Goto, to helping elevate the NEVER Openweight Championship to where it is today, Shibata accomplished a lot. With the wrestling world's faith in him restored, he was truly on a roll, even winning the prestigious New Japan Cup tournament in 2017.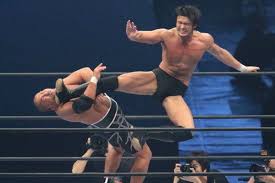 When news broke that he had suffered a subdural hematoma, the severity of the injury left fans worried and derailed future plans for a while. However, there was a measure of reassurance when Shibata made a surprise appearance at the tournament finals of G1 CLIMAX 30 and addressed the fans in attendance as well as the wrestling world at large. He looked out at the crowd and simply said "I'm alive. That is all." This was a sign that a return to active competition could happen, but it remained unknown as to when it would.
Then came the surprise exhibition match at G1 CLIMAX 31. What comes next remains to be seen, but so far the future looks pretty bright. It'll work in Shibata's and New Japan's favor as well to continue taking things one step at a time with this return. The first step has been the careful consideration given to Shibata's safety. One of the most compelling has been the overwhelming fan support and message of perserverance. So few thought a return would be possible. Virtually no one saw it coming, but most wanted to see it. In the end it marked the beginning of a beautifully handled slow build that kept fans on their toes and looking forward to potentially seeing more.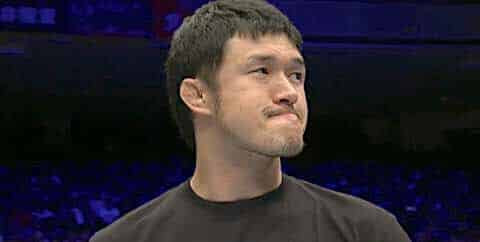 Another huge surprise came during the lead up to WRESTLE KINGDOM 16 when it was announced that on Shibata would be on the card for night one. That night he would be facing a mystery opponent in a catch wrestling rules match. There was a ton of speculation as to who his opponent would be.
When it came time for the match the mystery opponent made his way to the ring first. It was one of Shibata's proteges and one of New Japan's most promising rookies, Ren Narita. As the two stood across from each other in the ring, it was revealed that the match would now be taking place under standard pro wrestling rules.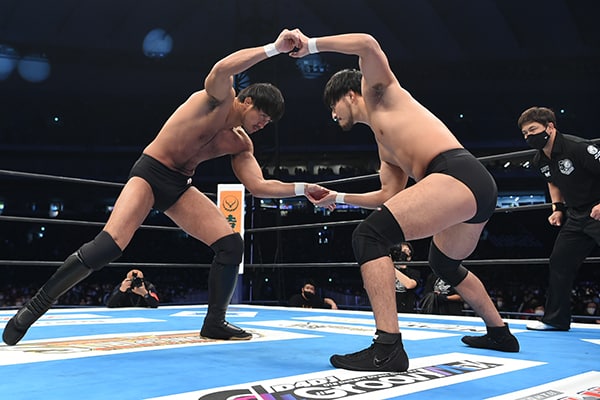 Both competitors gave it their absolute best in a match that truly set Shibata on the path to a full time return to in ring competition and gave Narita a chance to really shine in an incredible re-debut. This match showed that at only twenty four years of age, Ren Narita could easily turn out to be Shibata's heir apparent.
When Shibata ultimately got the win, you could see not only was he happy to win the match, but also how proud he was of Narita for delivering such a great performance. Where this particular story will go from here remains to be seen and has so much potential.
One thing that will stay the same is the love and respect NJPW fans have for Katsuyori Shibata. He has given so much to the wrestling world, sometimes even to his own detriment. He has also come to embody the determination and fighting spirit so often associated with the Japanese wrestling culture.
In many ways, Katsuyori Shibata is a true industry titan. One of the great things about his return is that while it may raise concerns for some, in a way it does send a positive message. It is possible to hit rock bottom and still come back from it. Tragedy may happen, but there's always a chance that you can get through it and rise again.